Bad Bitch Polish April Birthstone Duo Swatch and Review
9:45 AM
**Press Samples**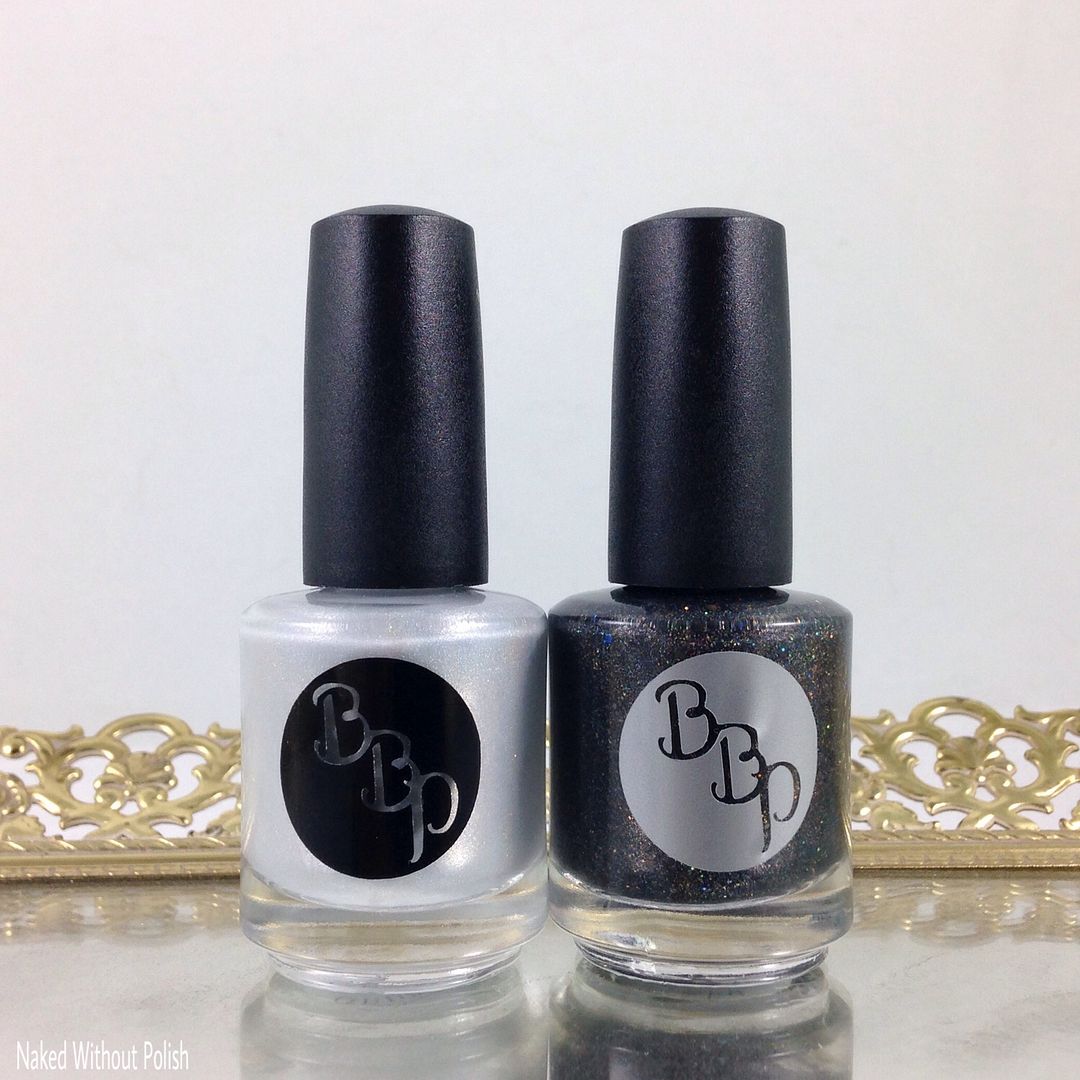 I'm sorry about the sporadic posts lately. I'm trying to save money for PolishCon next month and I haven't been receiving much lately. But today, I'm back with the beautiful April Birthstone Duo from Bad Bitch Polish!! She's been doing a special duo each month inspired by that specific birthstone. April is diamonds! Diamonds can be so simple, but she interpreted them beautifully for the duo.
**WARNING PICTURE HEAVY**
Unbreakable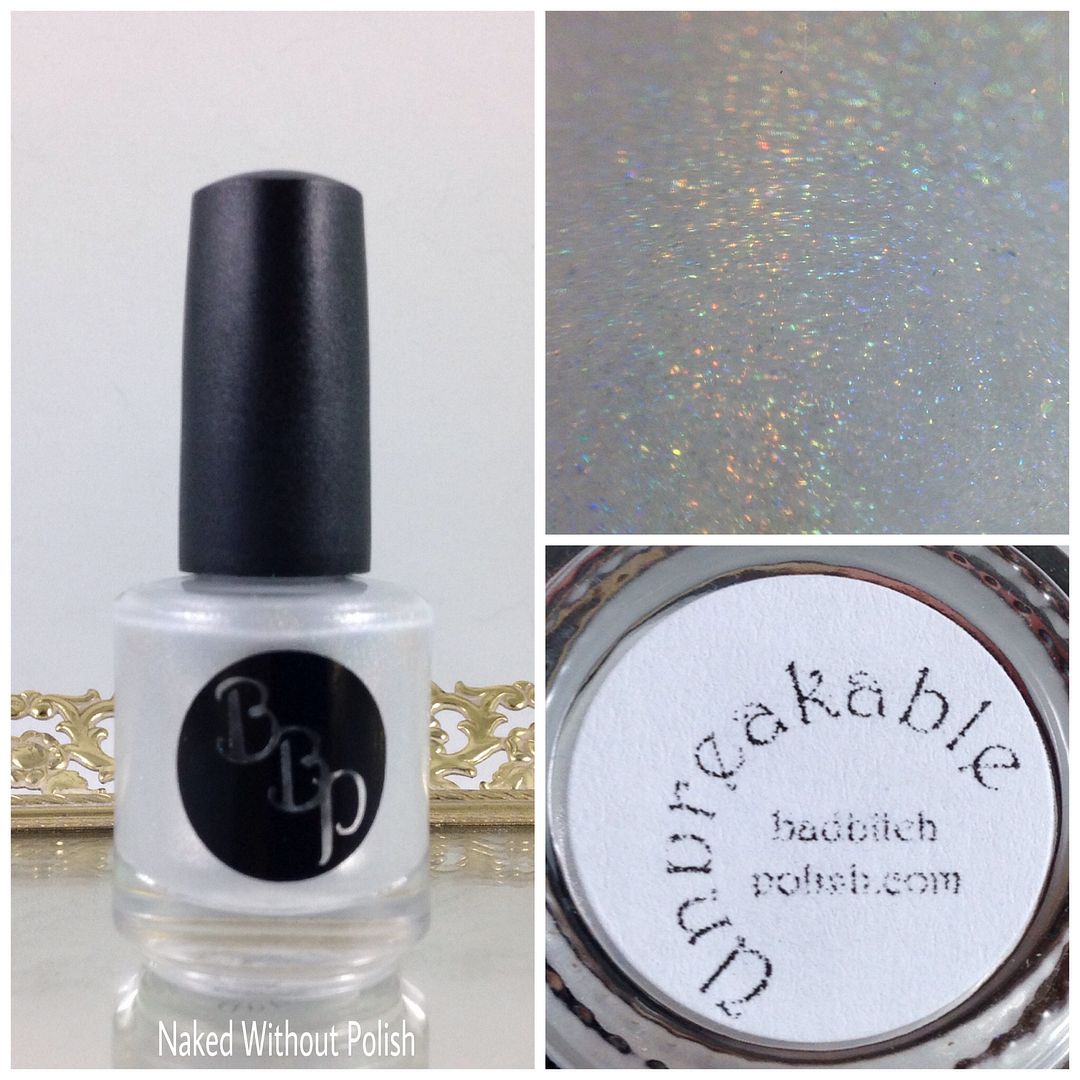 Unbreakable is described as "a pearly white with a small linear holo effect".
Shown is three coats of Unbreakable with top coat.
Unbreakable is breath taking! You know that feeling you get when you step outside on a morning right after it snows? The crisp air. The quiet. The calm. The overwhelming feeling of happiness. That's the feeling I got when I looked at this. It's not quite white, because, unfortunately, using the pigment to get linear holo will grey it out. But this just might be as close as it can get. It is a little on the sheer side, but is fully opaque after three thin coats. Easy to work with formula and smooth application. Zero issues.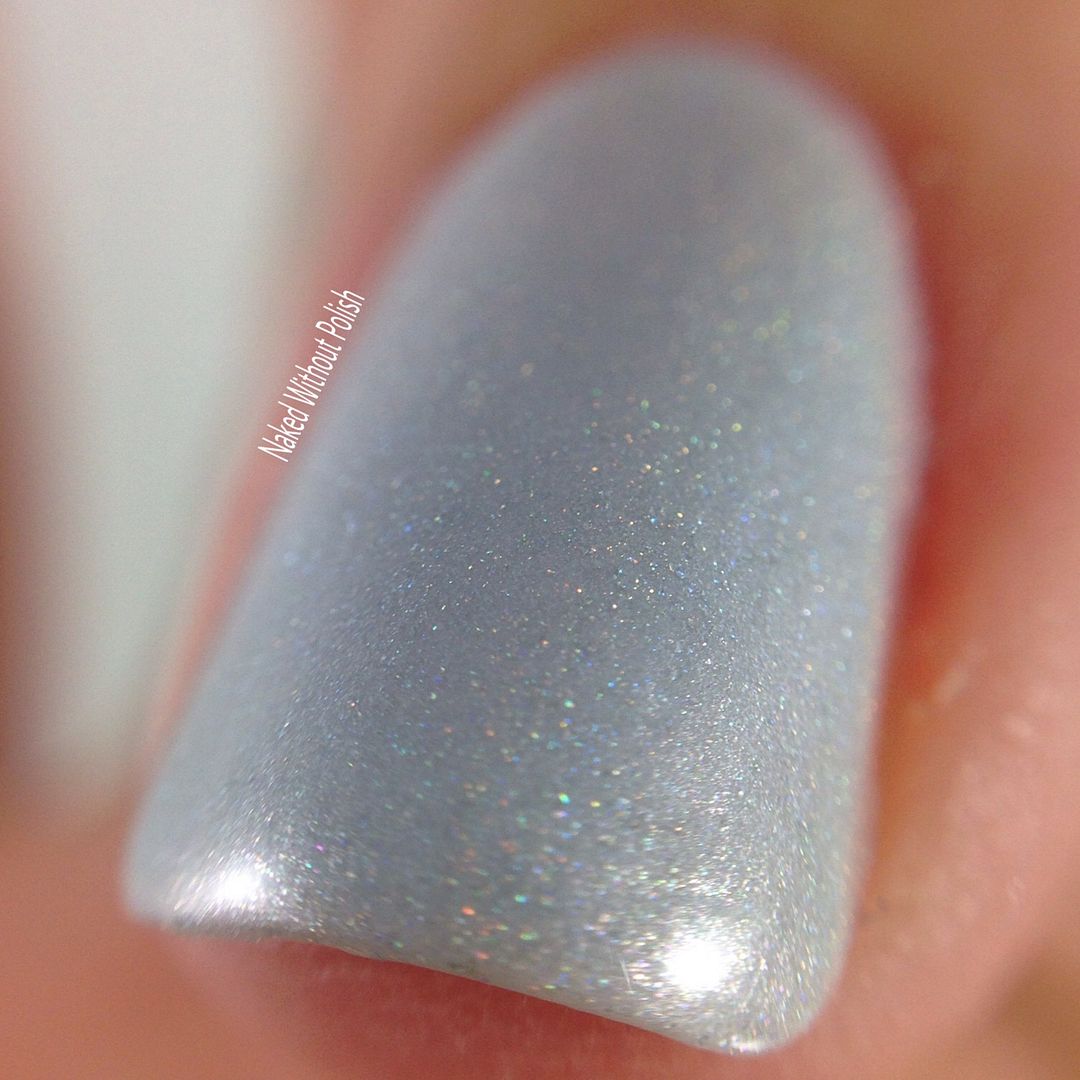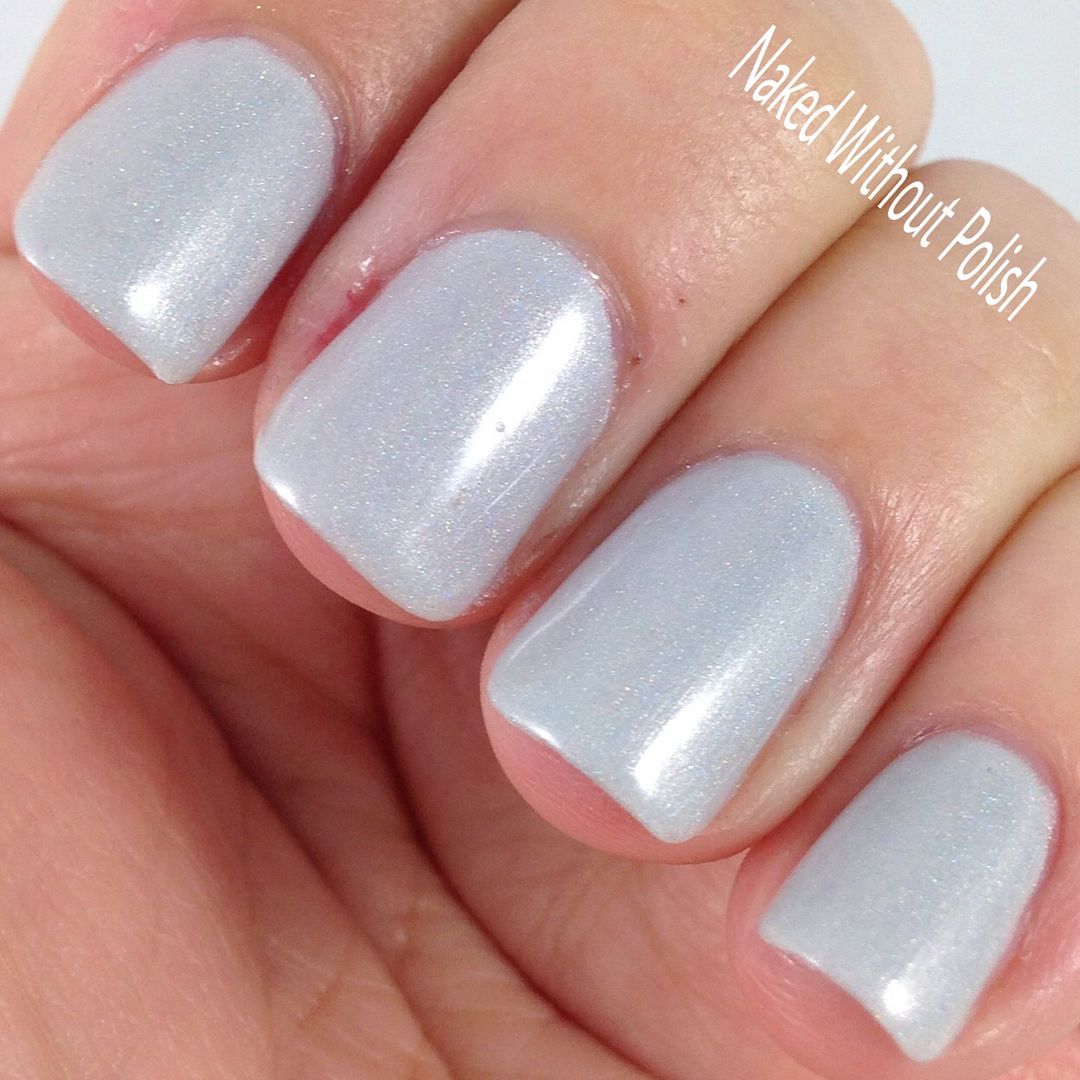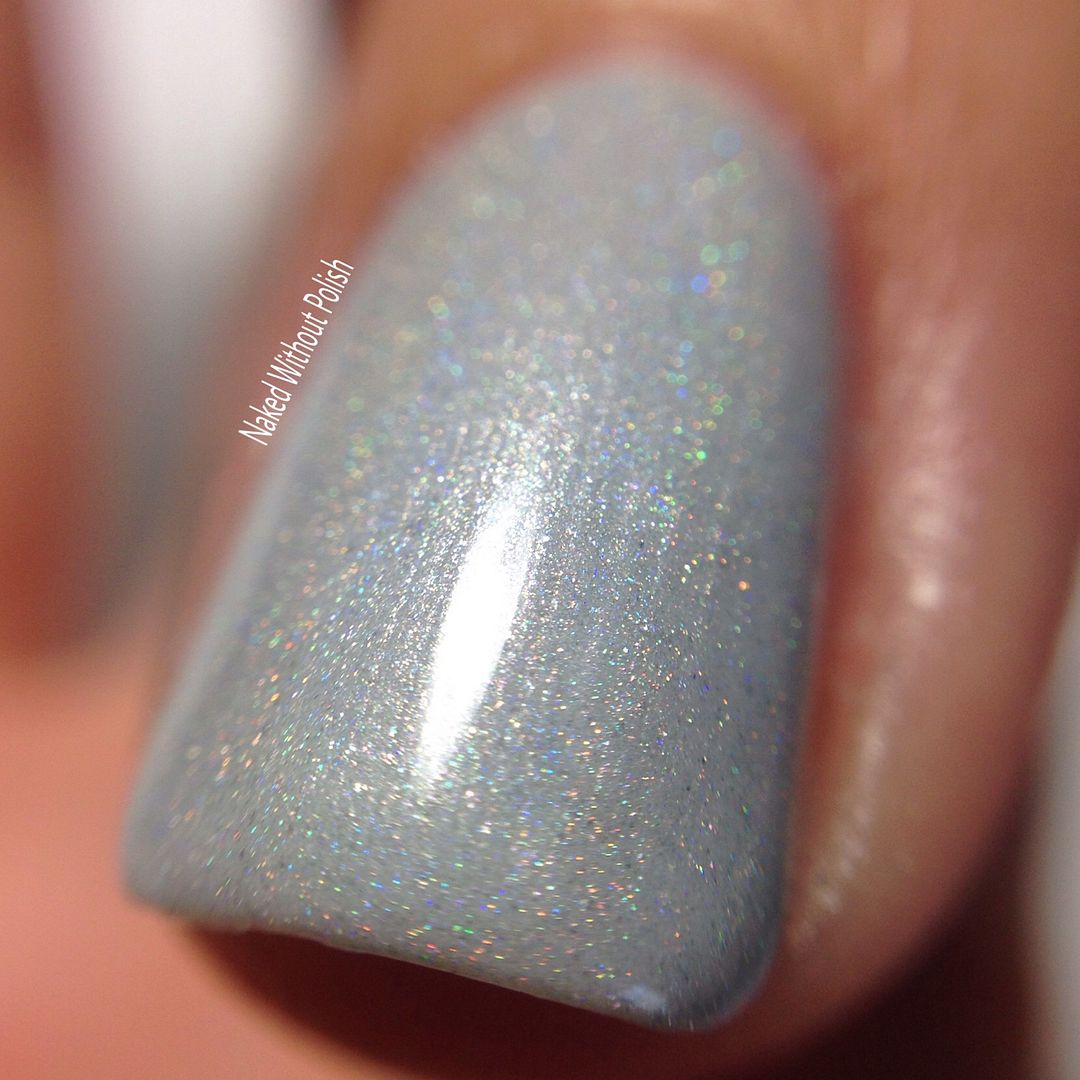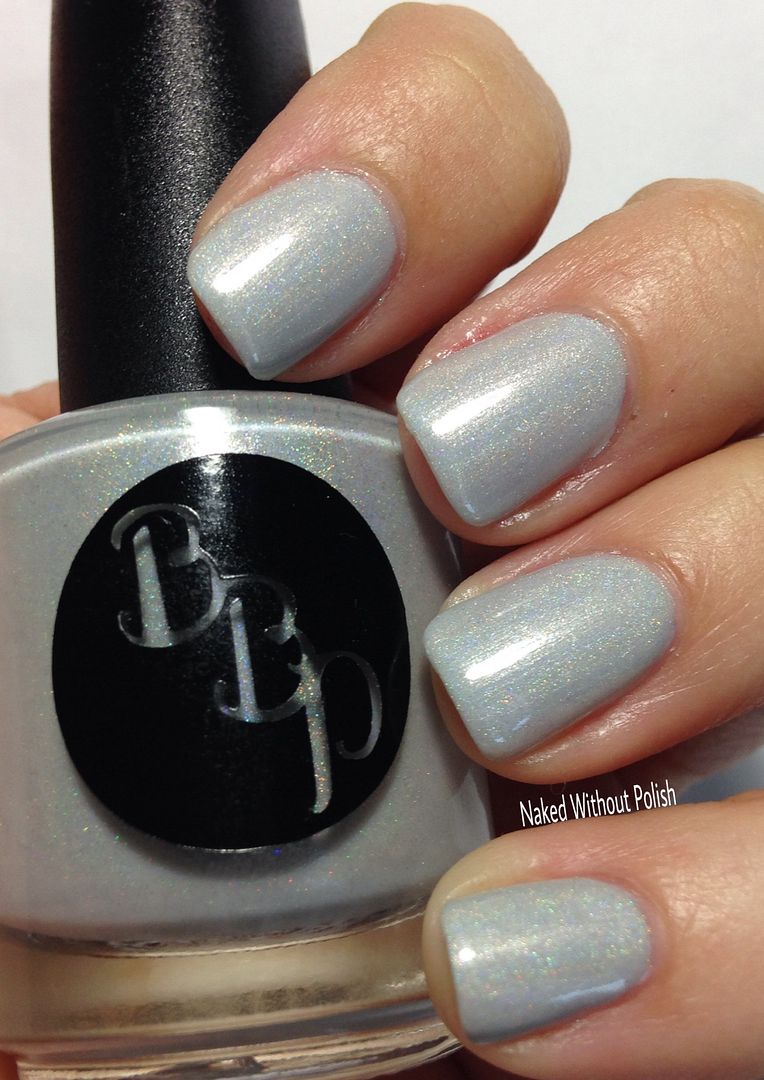 Lucy in the Sky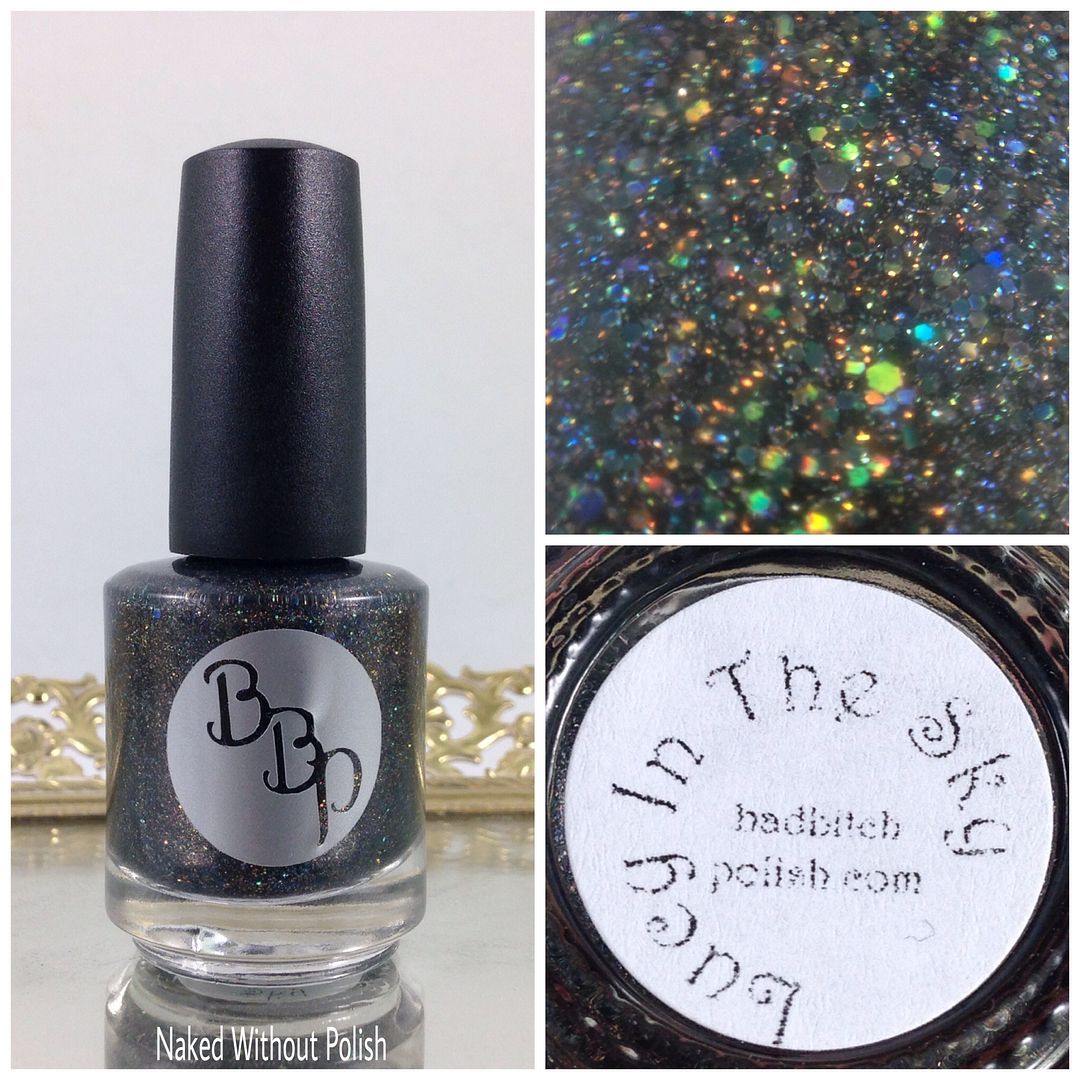 Lucy in the Sky is described as "a black jelly packed with black holo and black opal glitter".
Shown is two coats of Lucy in the Sky with top coat.
Lucy in the Sky is perfection to me. I'm a sucker for a dark and vampy polish, but I have a soft spot for black polishes. I'm a very cheerful person, so I don't know why. But black polishes are very special to me. My first coat was a little more sheer than I was expecting, but after the second coat all was well. Easy to work with and a great application.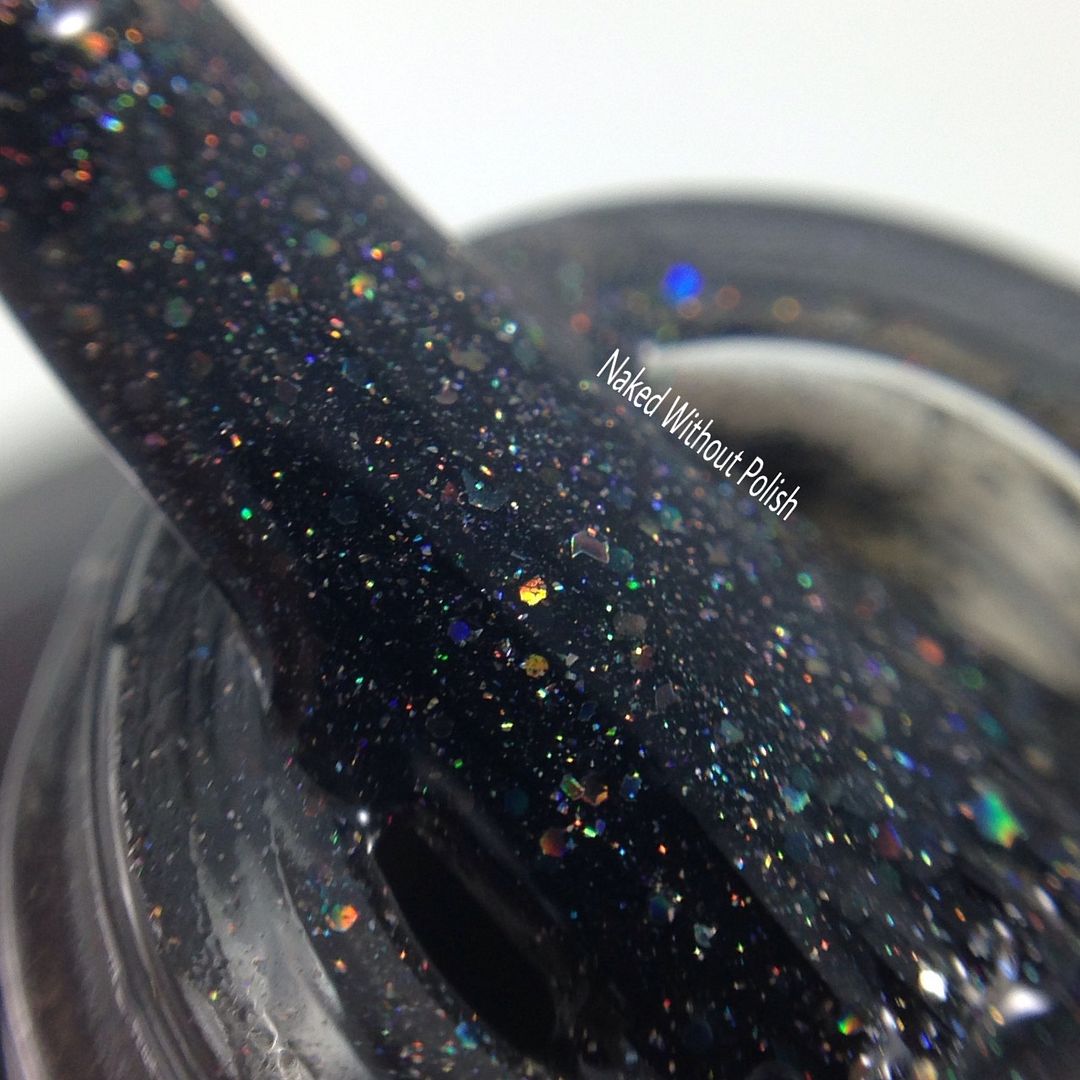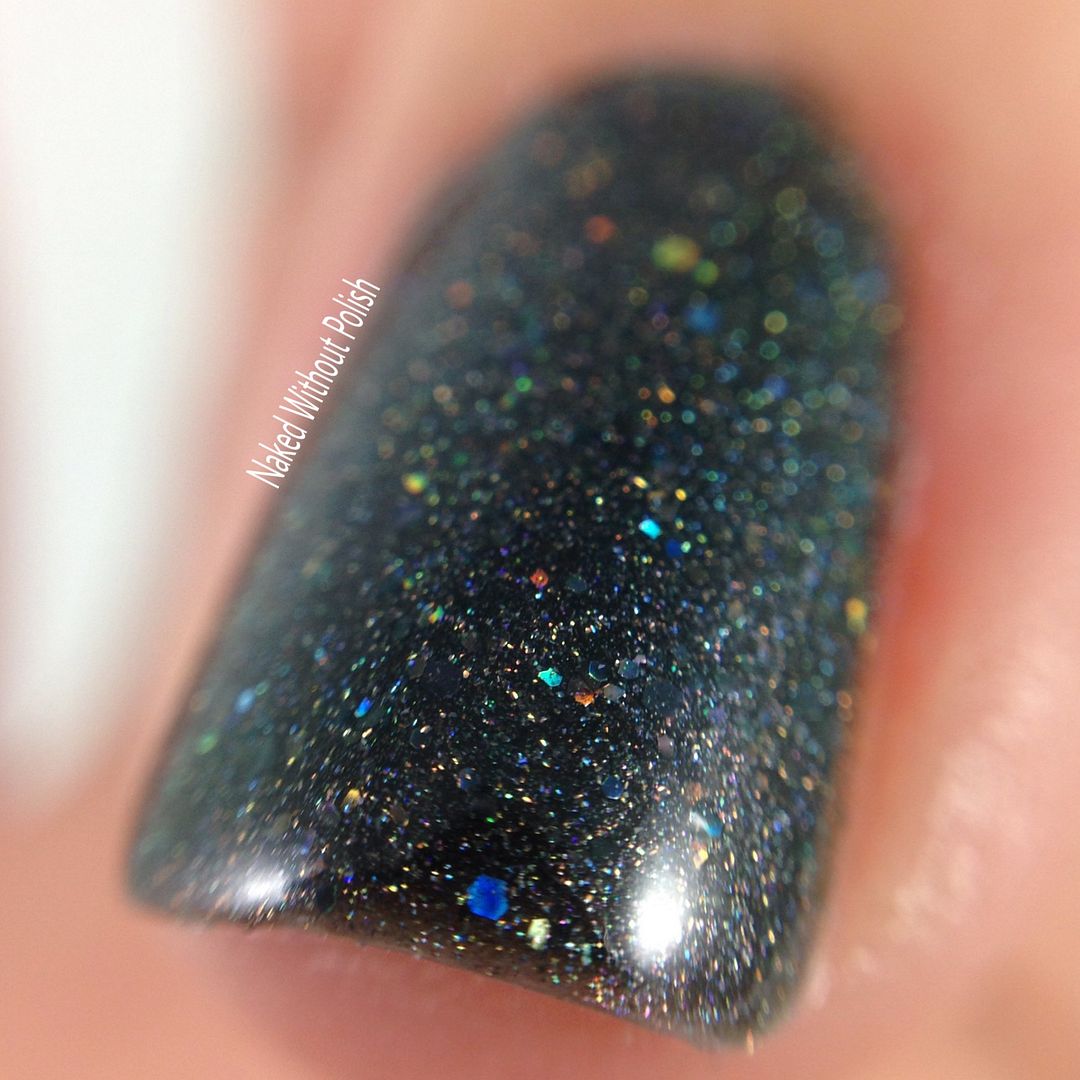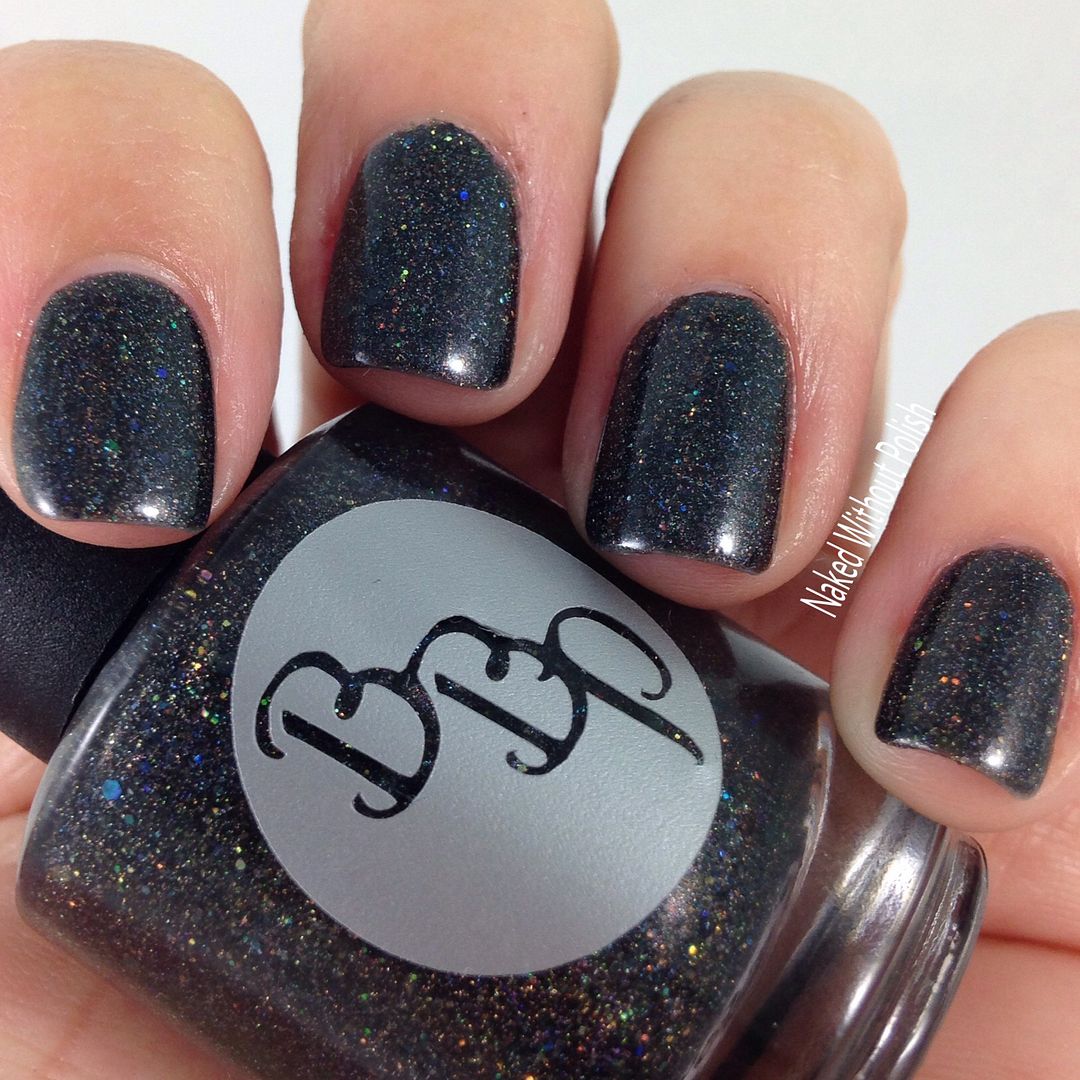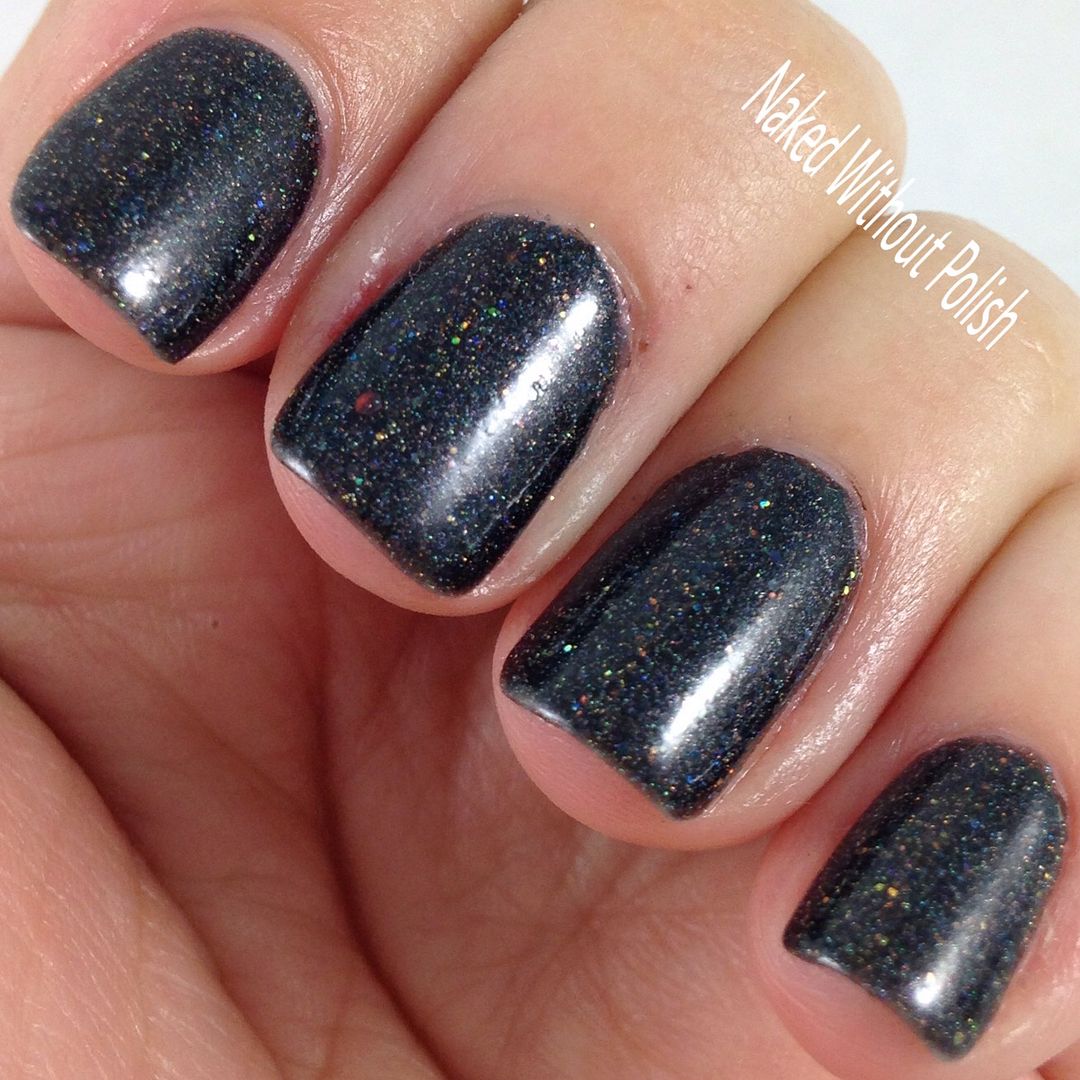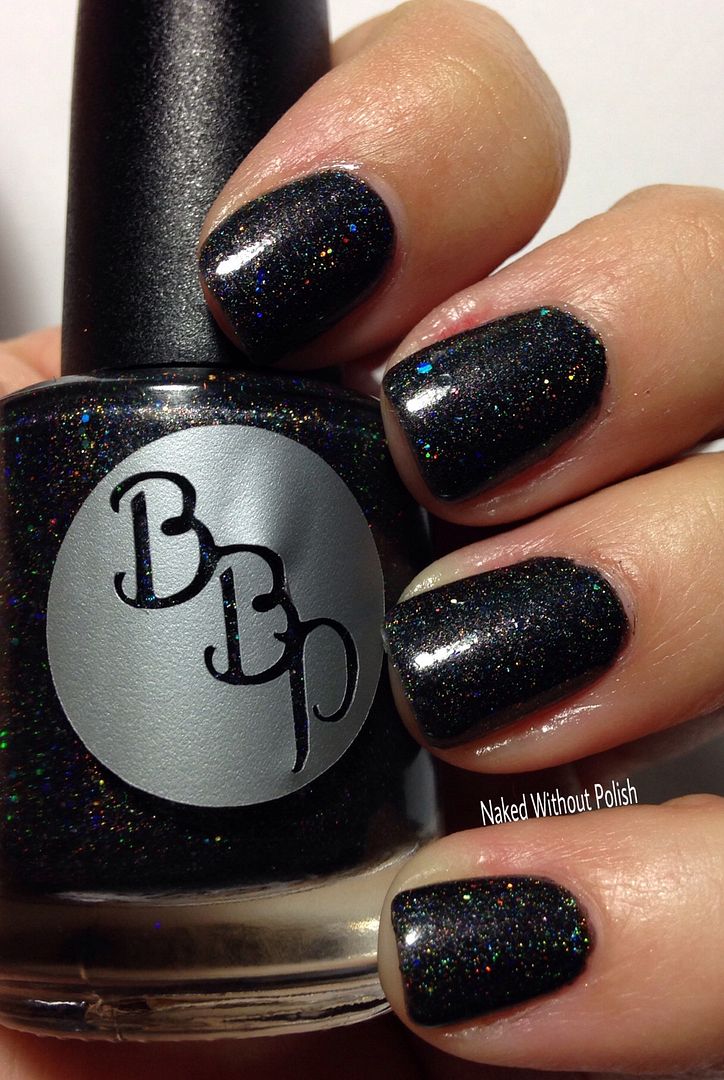 The April Birthstone Duo will be available to purchase beginning on March 31st at https://bad-bitch-polish.myshopify.com. Individually they will be $10 each, but you can also get them as a set for $19. Definitely browse the shop too! Bad Bitch Polish has many beauties to offer you and you get free shipping on orders of $35 or more. If you're a stamper, check out her creams! They are incredible! Make sure you are following Bad Bitch Polish on all of her social media platforms (links below) to stay updated on news, releases, and sales.
Are you liking April's duo? If you've been keeping up with the Birthstone Duos, which month has been your favorite so far or is there one you are specifically waiting on?
Bad Bitch Polish information:
Shop -
https://bad-bitch-polish.myshopify.com/
Facebook -
https://www.facebook.com/bbpolish
Fan Group -
https://www.facebook.com/groups/1494263424206120/
Twitter -
https://twitter.com/badbitchpolish
Instagram -
https://www.instagram.com/badbitchpolish/
My information:
Blog -
www.nakedwithoutpolish.com
Facebook -
https://www.facebook.com/LacquerLoversUnite
Twitter -
https://twitter.com/NkdWthoutPolish
Pinterest -
http://pinterest.com/nkdwthoutpolish/
Instagram -
http://instagram.com/nakedwithoutpolish/
**The products in this post were provided to me by the manufacturer for photography and my honest review. All opinions are my own. I was not compensated.**
Happy Polishing!!
Becky :o)