**The products in this post were provided to me by the manufacturer for my honest review. All opinions are my own. I was not compensated.**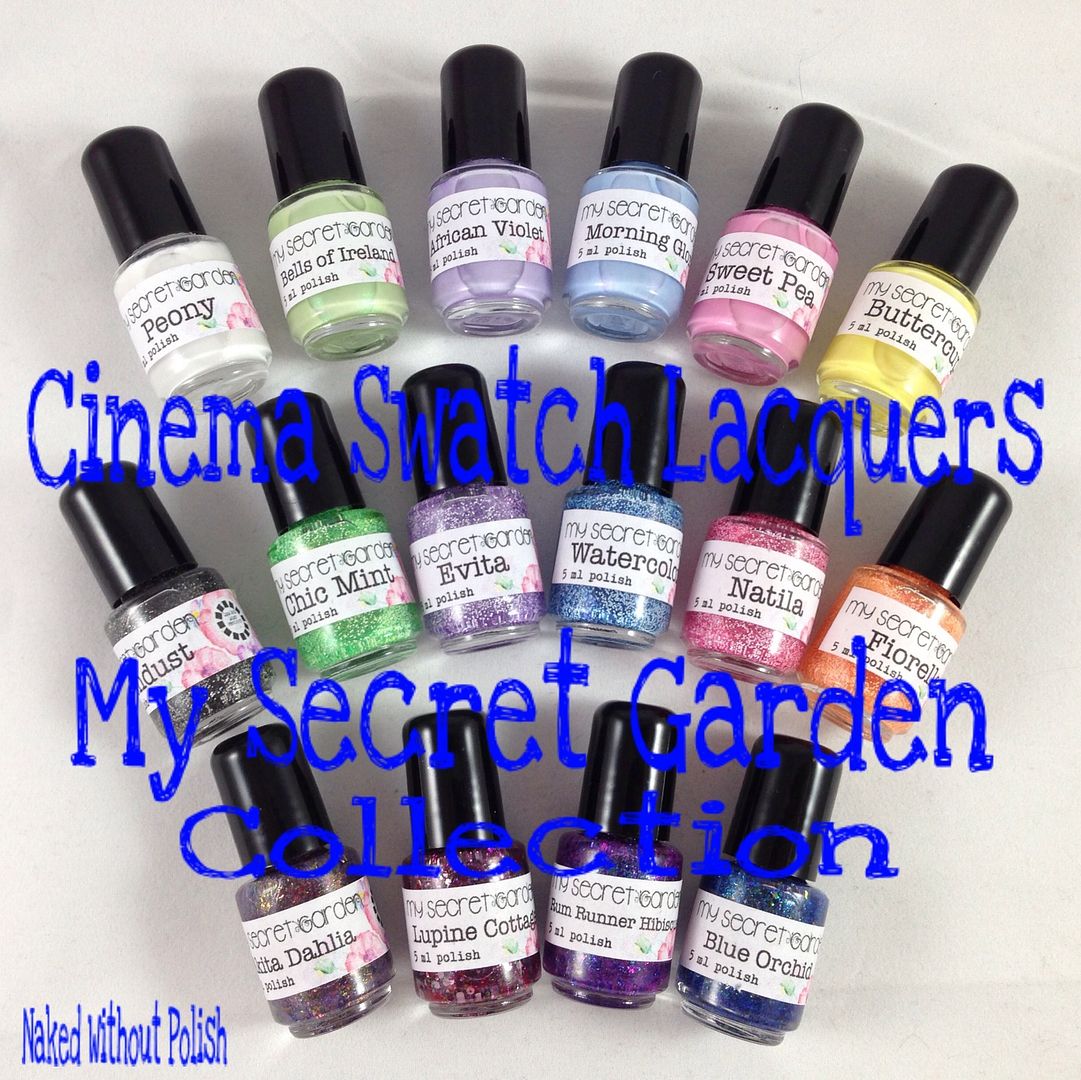 I'm so glad I finally get to show you all the newest collection to the Cinema Swatch Lacquers family. She released it a few weeks ago, then right after I received it, she was called away to be with her sick mother. I put it on hold so that there wouldn't be an influx of sales while she was away. She got back last week, got caught up on orders, and has had time to breathe. 
The My Secret Garden Collection is inspired by the movie The Secret Garden, but instead of characters, witty lines, or scenes from the movie, Rachel opted to name the polishes after actual flowers. She really wanted these to be a big, beautiful bouquet of sorts. There are sixteen polishes in this collection, and can be broken into three different sets, but because she wanted them to stay together as much as possible, My Secret Garden Collection is only available in minis. Normally, I'm not a fan of minis, but with the way she has treated this collection it just makes sense.
You ready?!