Flower Beauty - Eye of the Tiger Lily
9:45 PM
Today I have a quick post for you from a new company! I was browsing around Walmart the other day and I stumbled upon a display for a company I hadn't heard of before. Now, my Walmart doesn't keep much nail polish in stock so I don't normally shop there for polish. When I happen to be there, I do run through cosmetics just to see if this might be the time that they actually have things in stock. Nothing else was in stock, but there was a fresh display that was barely touched! I got excited! My phone's battery was about to die so I couldn't do some quick research. Instead, I grabbed the first bottle that caught my eye and got out of there. Test one bottle before grabbing several.



When I got home and could do some more research I found out the company is called Flower Beauty and their nail like is called Flower Nail'd It Nail Lacquer. It turns out that one of the owners of Flower Beauty is the lovely Drew Barrymore! Finding that out made me even more eager to try out the polish. She seems like she is such a kind, free spirit I couldn't imagine her owning a company that was bad (also found out she owns a winery...might have to try some wine too!). So onto the swatches of the polish I grabbed. The polishes are 3 Free, Long lasting and chip resistant (or so the website says). I didn't have this on very long to test those out, but I'll have to do that at another time.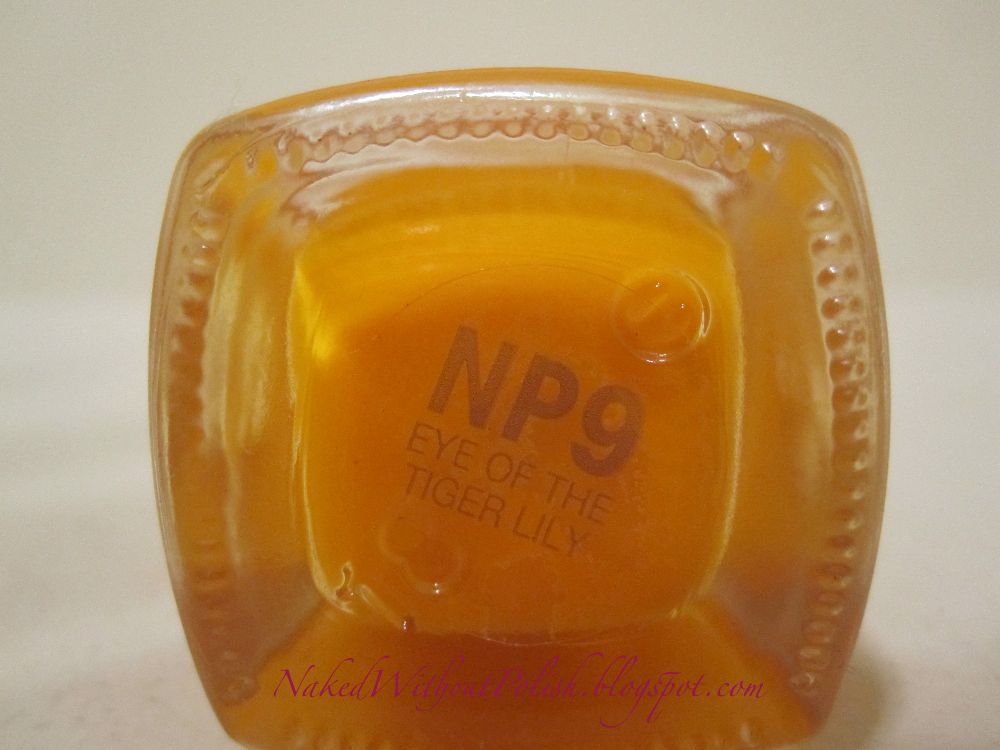 Eye of the Tiger Lily is a vibrant, tiger lily orange jelly. Out of the sixteen colors they make (right now), this is the single one that caught my eye first. I had to grab it. When I went to put it on and found out it was a jelly, I was even more excited about it!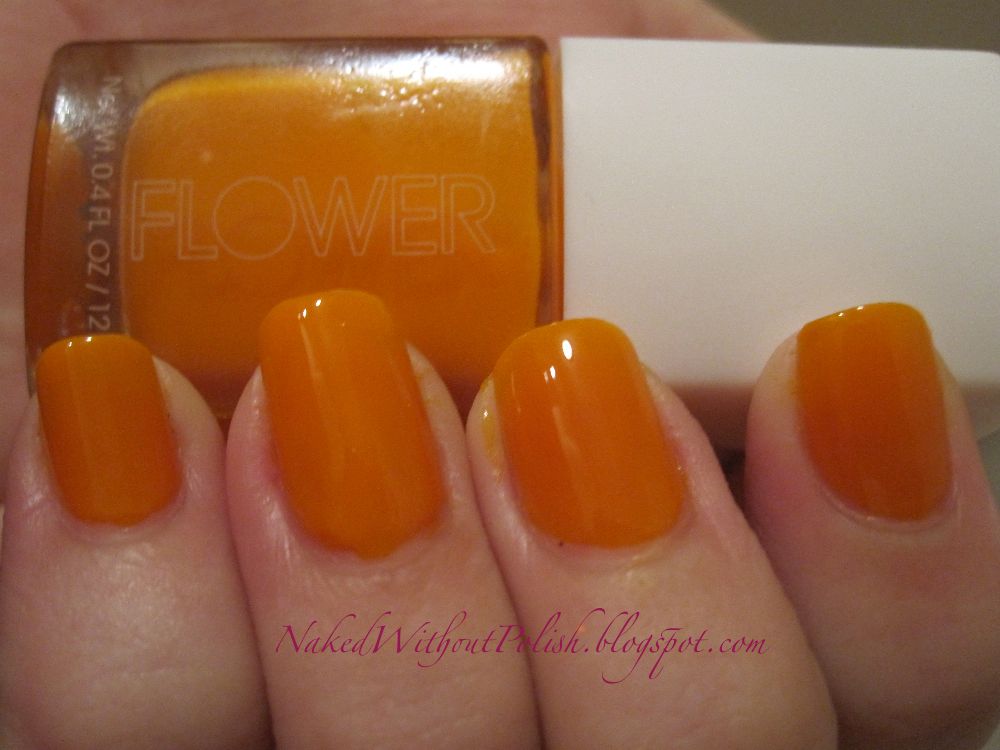 This is three coats of Eye of the Tiger Lily over a clear base coat. Application was incredibly smooth with an amazing self leveling formula. Good dry time with no pulling. Clean up was slightly difficult as there was some staining (which you'll see in the pictures below). There was also slight staining when I took off the polish off, so double up on a tinted base coat for more protection if you buy this particular color.
Some visible nail line even after three coats, which is ok with a jelly. It's not meant to be opaque.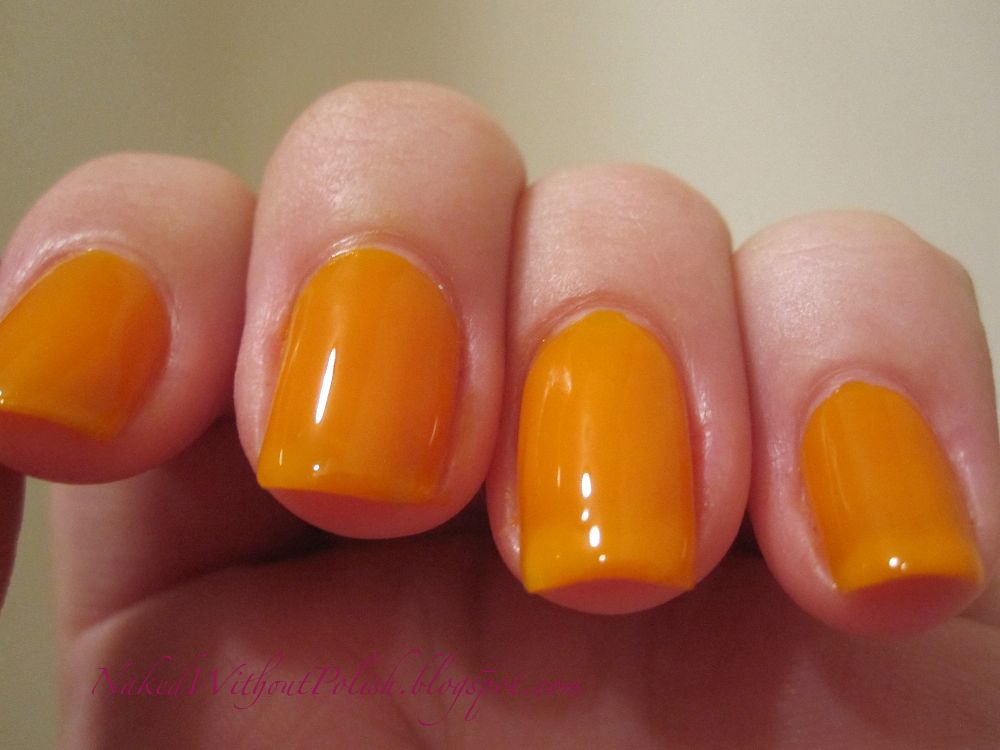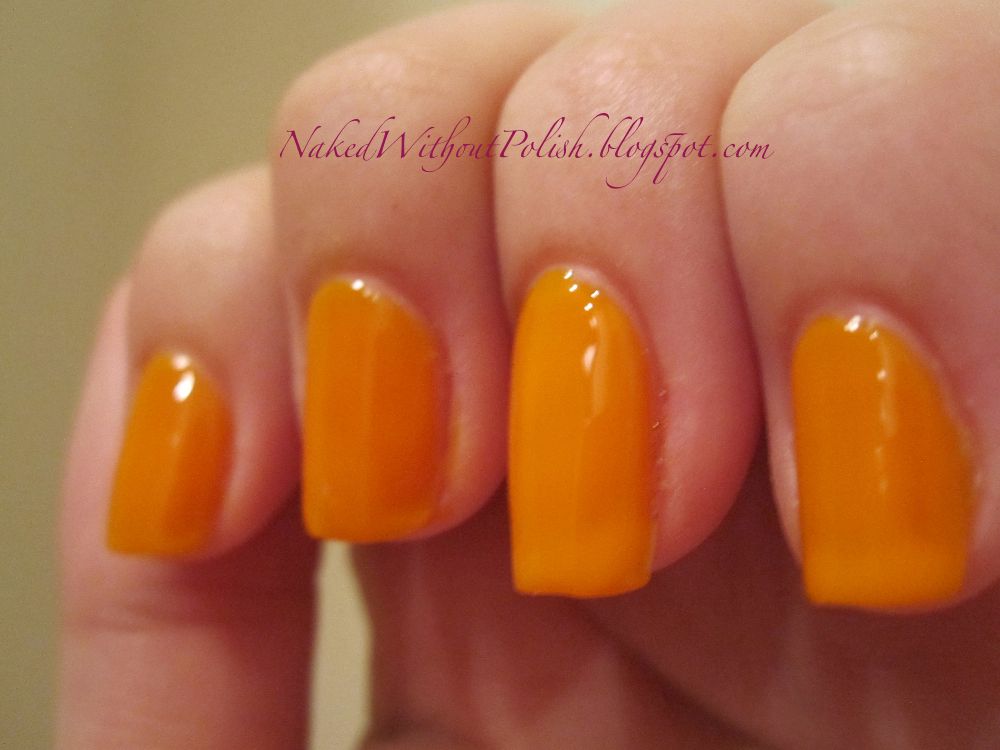 Eye of the Tiger Lily is beautiful and definitely makes me eager to get back to
Walmart
to buy more. They retail for $4.98 and you can buy in-store or online at
Walmart
. They do have other beauty products. If you are a beauty product lover, you'll want to grab some of those too!
Flower Beauty information:
Website -
http://flowerbeauty.com/
Facebook -
https://www.facebook.com/pages/FLOWER-Beauty/135093356646313
Twitter -
https://twitter.com/flowerbeauty
Where to buy -
http://www.walmart.com/ip/Flower-Nail-d-It-Nail-Lacquer-NP10-What-s-the-Daffodilly-O-0.4-fl-oz/22228390
**This product was purchased by myself. All opinions are my own.**
Happy Polishing!!
Becky :o)