August Giveaway - CLOSED
1:39 PM
CLOSED

I know! YAY! Another giveaway! I hated skipping last month, but it had to be done. :o( I'm back with a small giveaway for August. I'm sorry, ladies, but this one is US only.


RULES:
1. Must be 18 years of age or older.
2. This giveaway is for US residents only.
3. The giveaway will run for the entire month of August. (12:00 am 8/1/2013 thru 11:59 pm 8/31/2013) Once the giveaway is over all entries will be verified and winners will be notified via email. Please make sure you enter a valid email. I've had too many people miss out on winning due to emails getting sent back to me.
4. Once notified, the winners will have 48 hours to reply to claim their prize. Add nakedwithoutpolish@gmail.com to your contacts to ensure it won't get sent to your SPAM folder.
5. All GFC followers MUST be public. Any anonymous entries will be deleted.
6. You must enter the Rafflecopter accordingly and truthfully. I will be verifying entries. Any fraudulent entries will be deleted and that person will be disqualified.
7. Winners will be provided with a tracking number once their package has shipped. I will package them well, but I am not responsible for lost, stolen or broken goods.
8. This giveaway is not affiliated with neither Facebook nor Rafflecopter.
9. Products in this giveaway were generously donated by the manufacturers.

Prizes:



Full sized Sci-Fi Geeks Collection from Ellagee.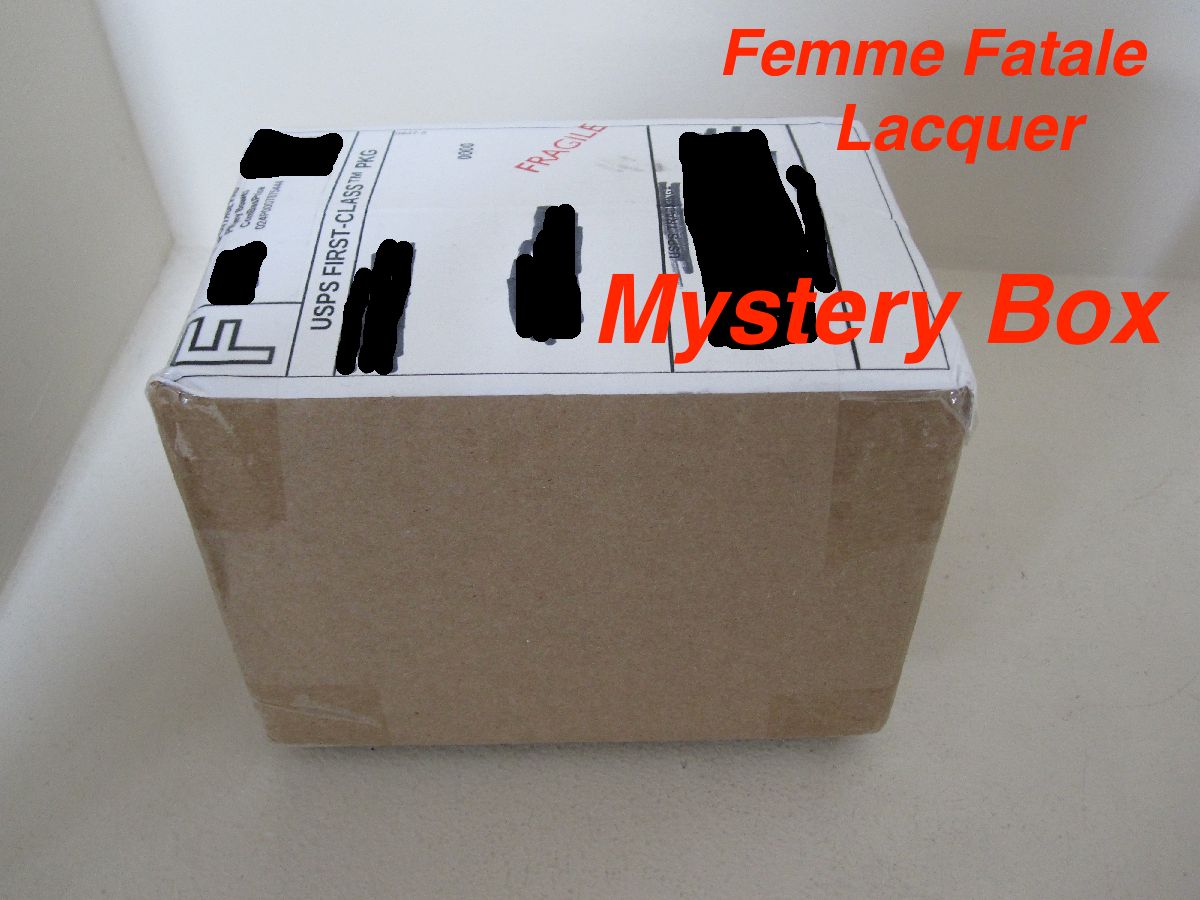 (I honestly have no clue what is in the box. I thought it'd be fun!)
a Rafflecopter giveaway
My information:
Blog - http://nakedwithoutpolish.blogspot.com/
Facebook - https://www.facebook.com/LacquerLoversUnite
Twitter - https://twitter.com/NkdWthoutPolish
Pinterest - http://pinterest.com/nkdwthoutpolish/
Instagram - http://instagram.com/nakedwithoutpolish/
Google+ - https://plus.google.com/b/114788720640439091829/114788720640439091829/posts
Happy Polishing!!
Becky :o)