Seventy Seven Nail Lacquer Thirty-What?! Swatch and Review
9:24 AM
**Gift**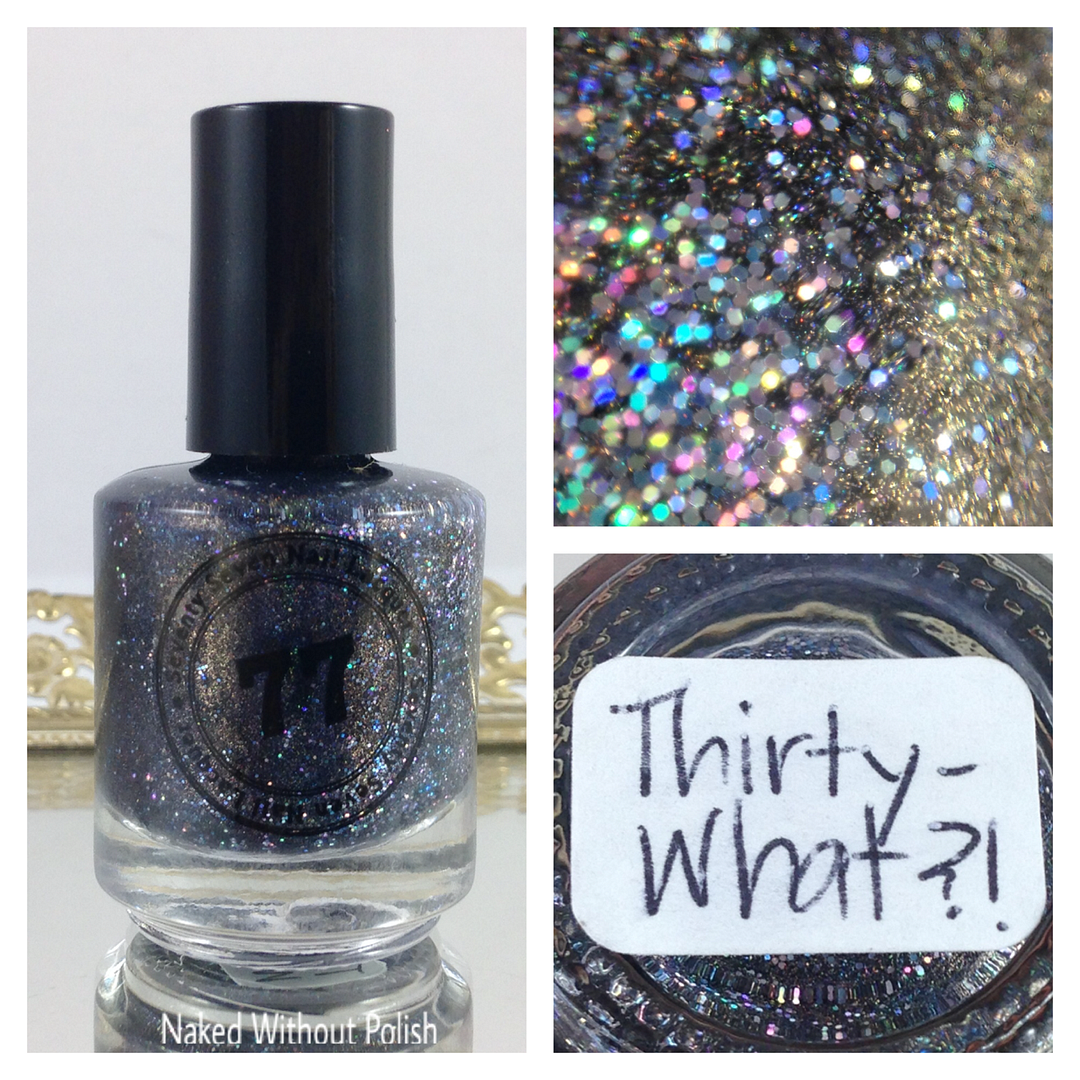 Since the past two days have been huge posts, I'm only going to show you all one polish today. Connie at Seventy Seven Nail Lacquer sent me her limited edition birthday polish as a gift for the upcoming anniversary of my blog. It was super sweet of her, and you all are lucky because there are still bottles of this left. So check out the photos, then go get a bottle for yourself!
Thirty-What?! is described as "black jelly-ish holo with the added sparkle of holo glitters".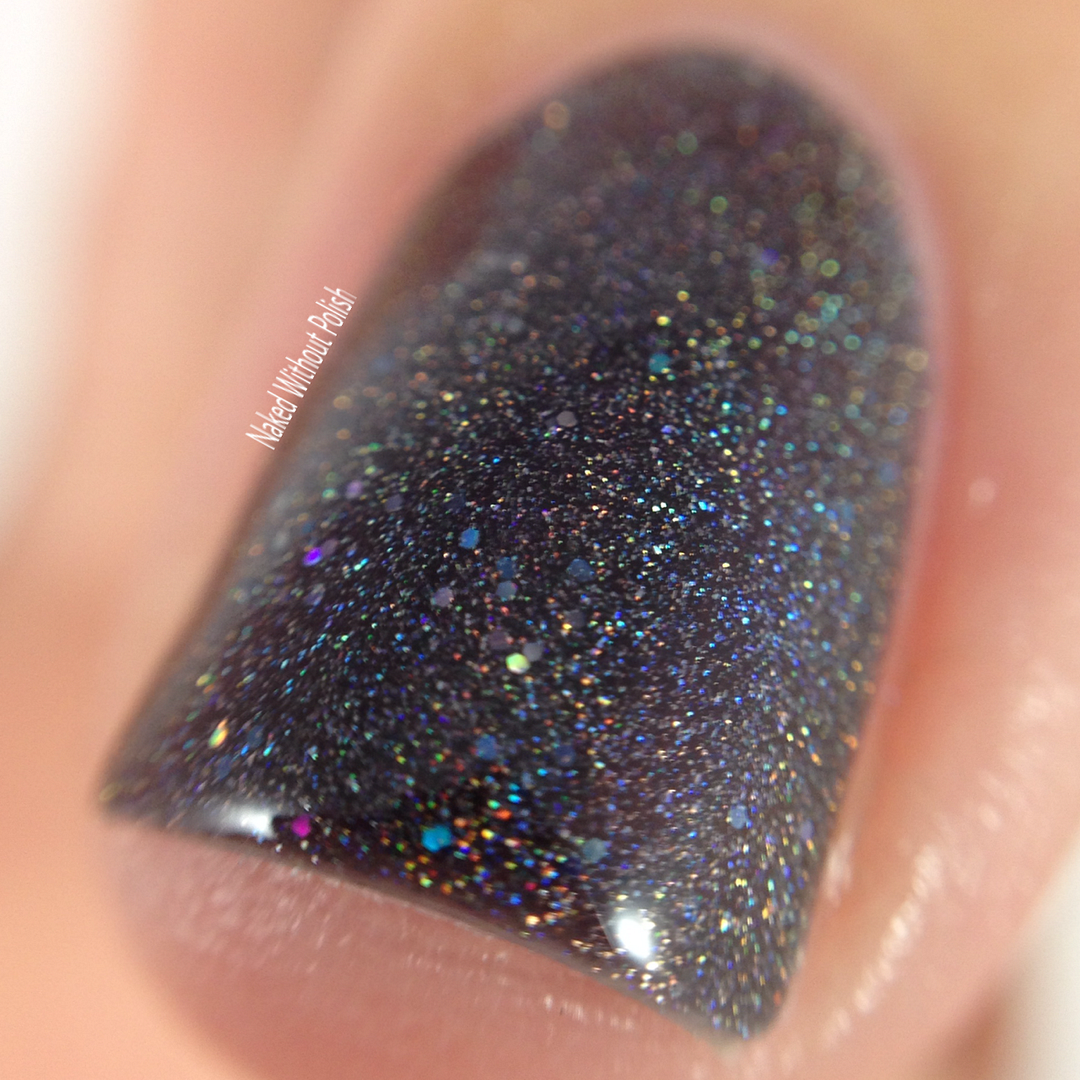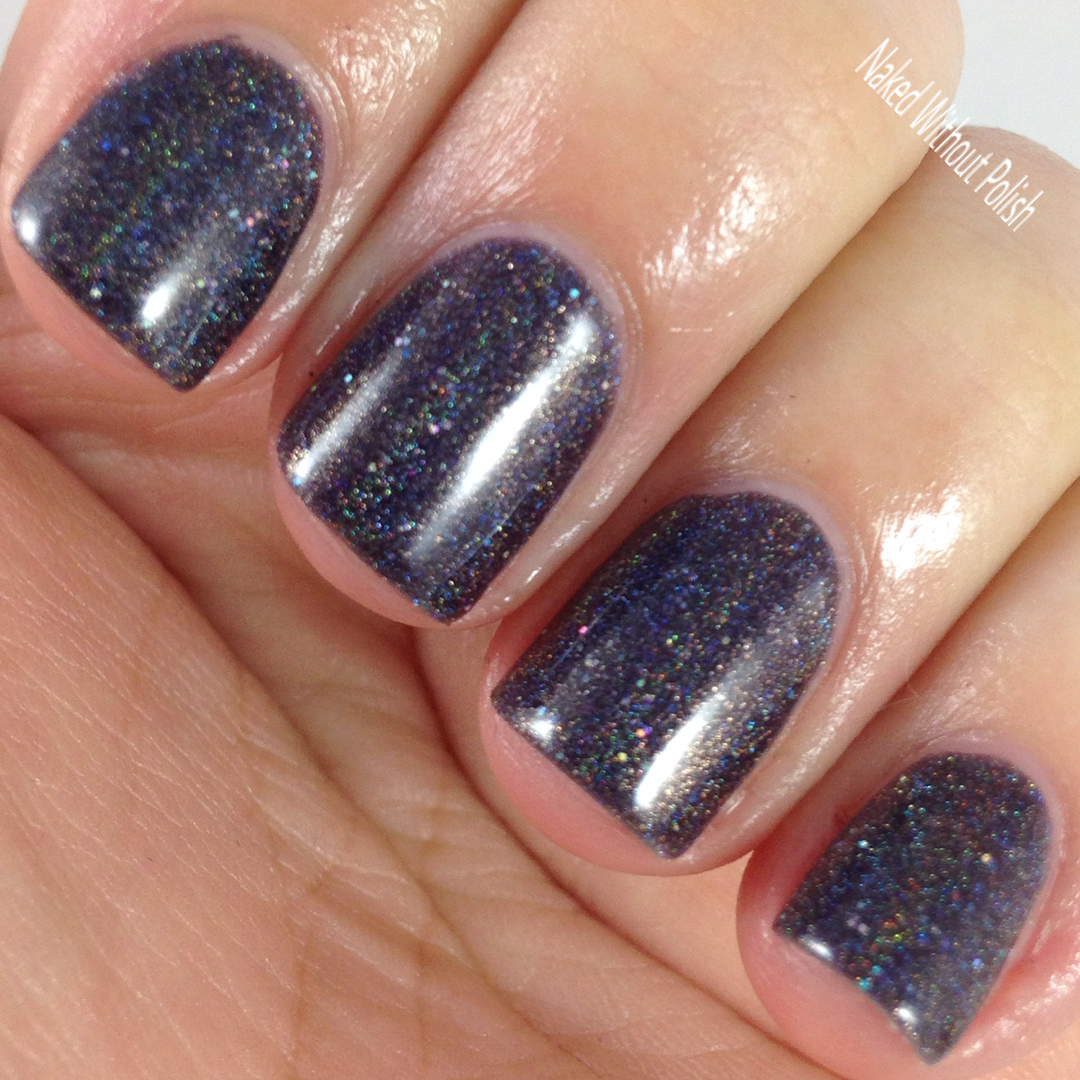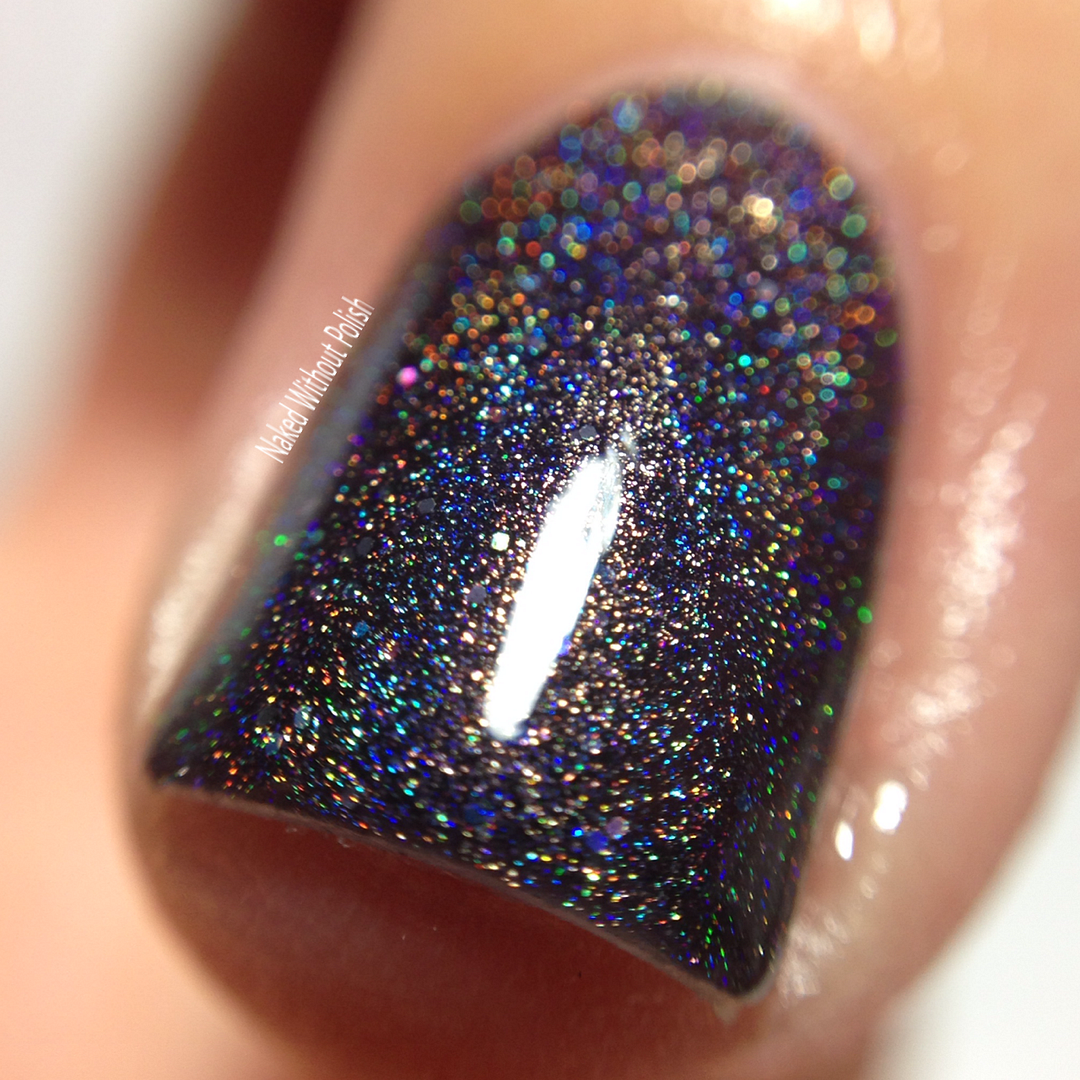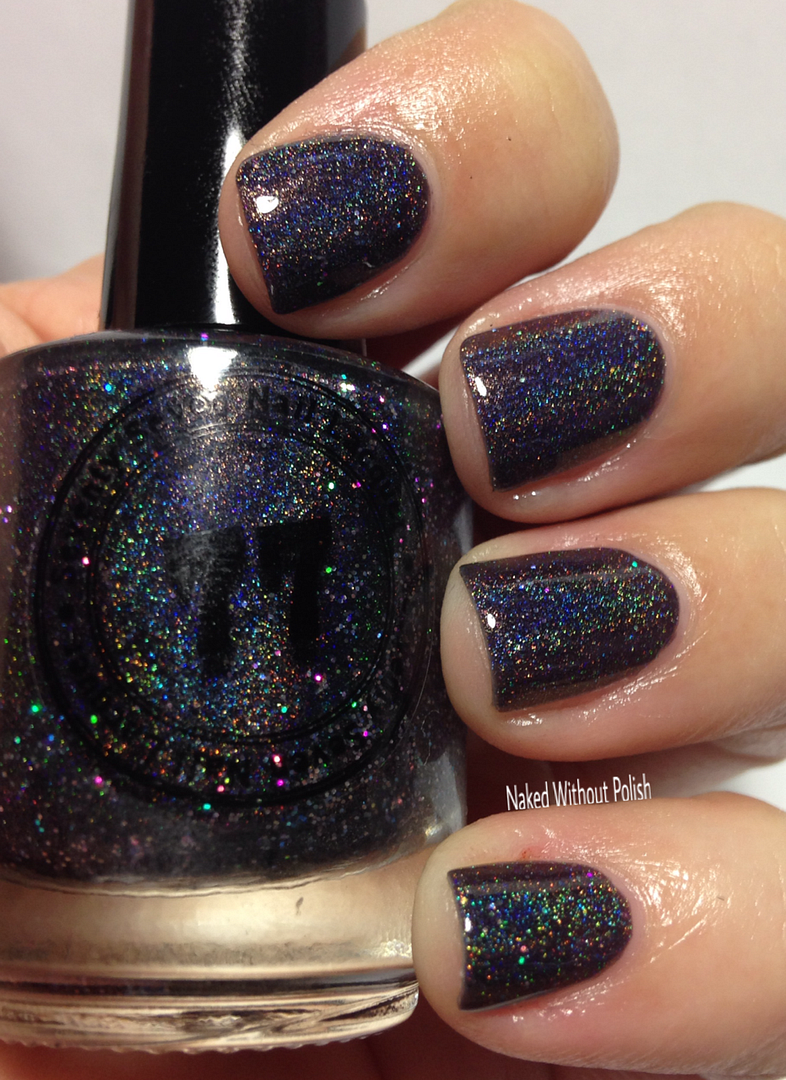 Thirty-What?! had such a smooth application. It's an extremely dark jelly. It's beautiful! Yes, slightly sheer on the first coat, but fully opaque on the second coat. If you like dark polishes, you need this...if you love holos, you need this... The light seems to always catch the purple glitter. Those flashes of purple took my breath away.
There aren't many bottles left. Once it is gone...it's gone! Thirty-What?! is available here for $12.99. All of these makers go all out for their birthday polishes. Seriously...so pretty!
What do you all think? Will you be picking this one up from Seventy Seven Nail Lacquer while you can?
Seventy Seven Lacquer information:
Shop -
http://www.seventysevennaillacquer.com
Facebook -
https://www.facebook.com/77naillacquer
Fan Group -
https://www.facebook.com/groups/77nlupdates/
Instagram -
https://www.instagram.com/77naillacquer
My information:
Blog -
www.nakedwithoutpolish.com
Facebook -
https://www.facebook.com/LacquerLoversUnite
Twitter -
https://twitter.com/NkdWthoutPolish
Pinterest -
http://pinterest.com/nkdwthoutpolish/
Instagram -
http://instagram.com/nakedwithoutpolish/
**The product in this post was gifted to me. All opinions are my own. I was not compensated.**
Happy Polishing!!
Becky :o)