Cameo Colours Lacquers Stop Chasing Me! for CrellyCrate ReVamped Swatch and Review
9:04 AM
**Press Sample**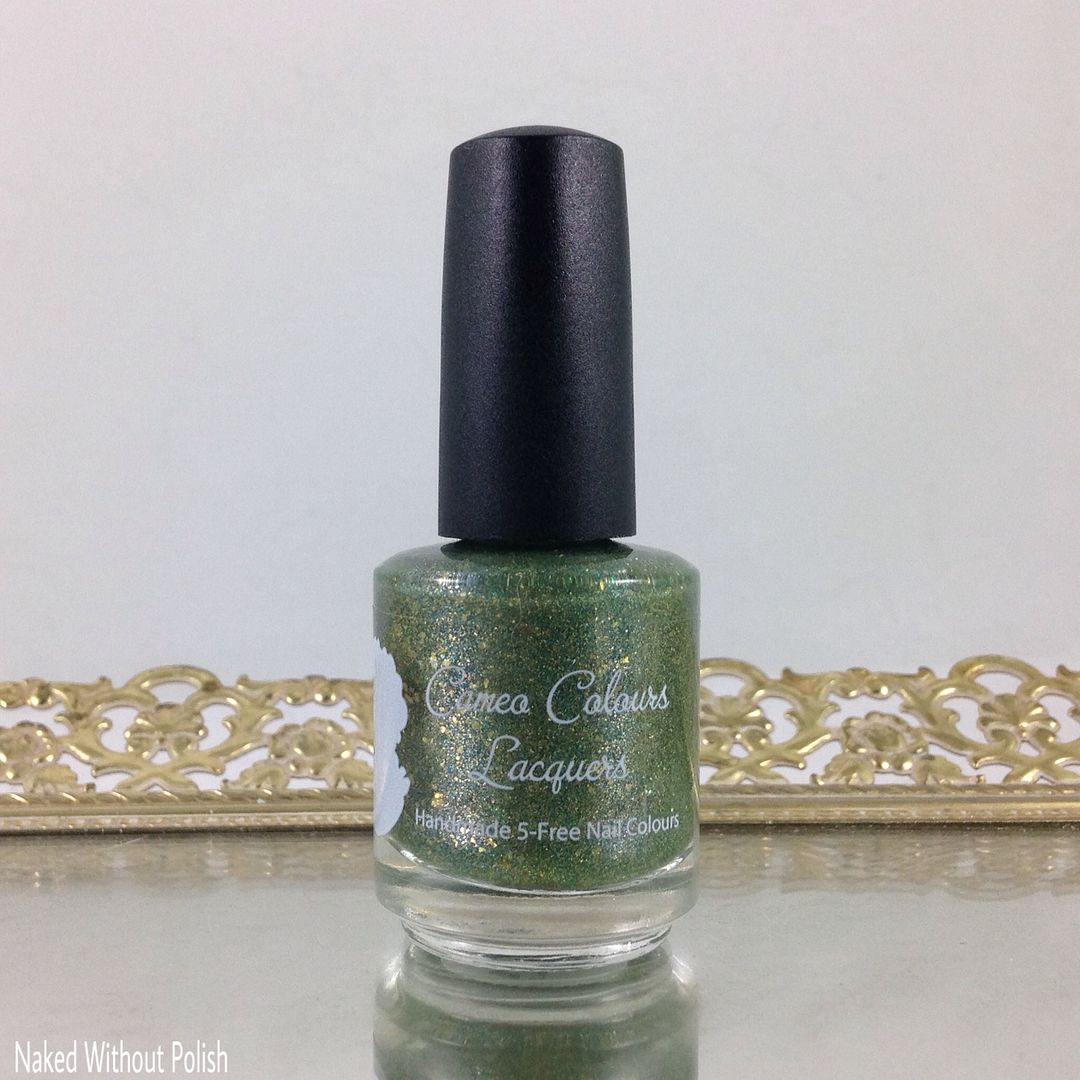 I have a bit of a teaser post for you all today. I had this polish swatched so long ago, but wasn't able to quite share it yet. It's a teaser post in that I am only showing you one polish, but it is only available in a box. I didn't receive the whole box to swatch, so you only get this one from me.
The group Polish ReVamped is doing a CrellyCrate! CrellyCrate ReVamped is one box filled with six gorgeous polishes and even a lip tint! The brands involved in CrellyCrate ReVamped are: Cameo Colours Lacquers, Dreamland Lacquer, Tonic Nail Polish, Polish 'M, Lemming Lacquer, Painted Polish, and Midnight Hour Beauty. This box is so good! I've seen pictures of all of them and it is next to impossible to pick a favorite. The beauty I have to show you all today is Stop Chasing Me! from Cameo Colours Lacquers. This is just an inkling of what the CrellyCrate ReVamped has in store for you! Keep reading to find out more and see swatches.
Stop Chasing Me!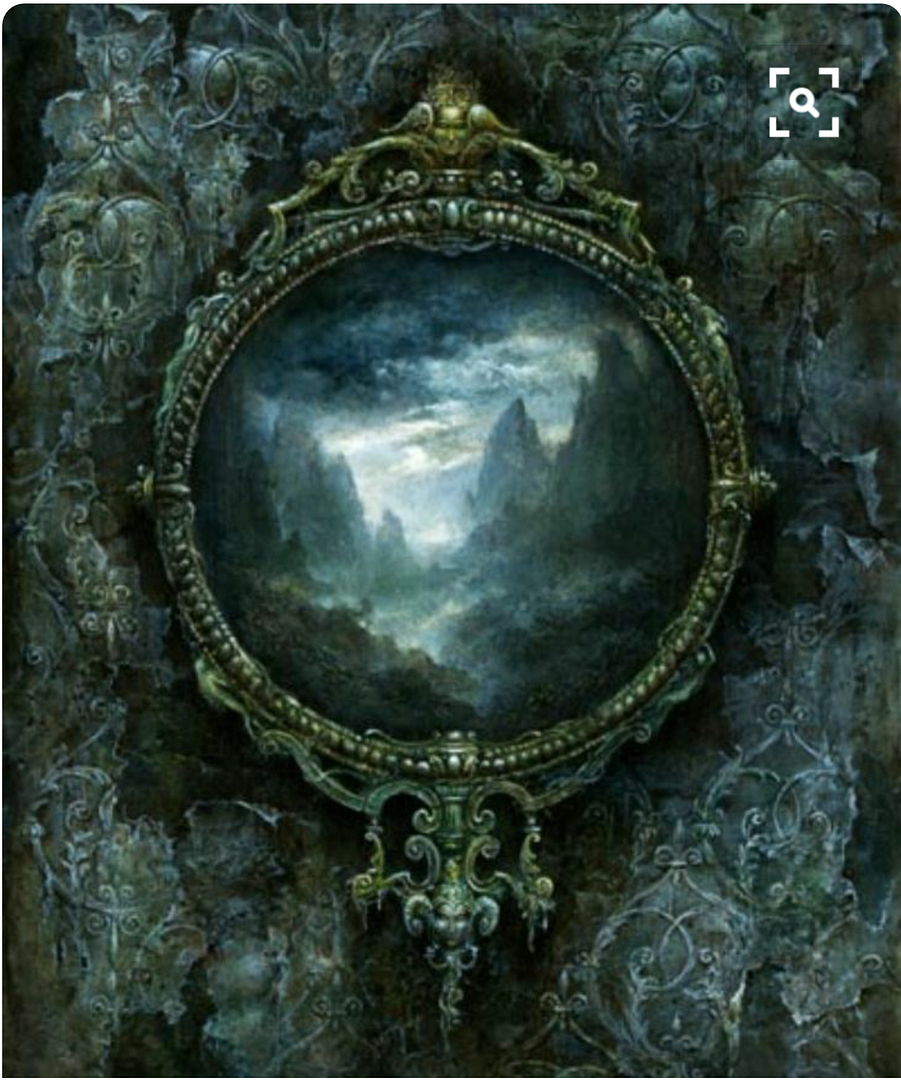 Source: Provided to me by the maker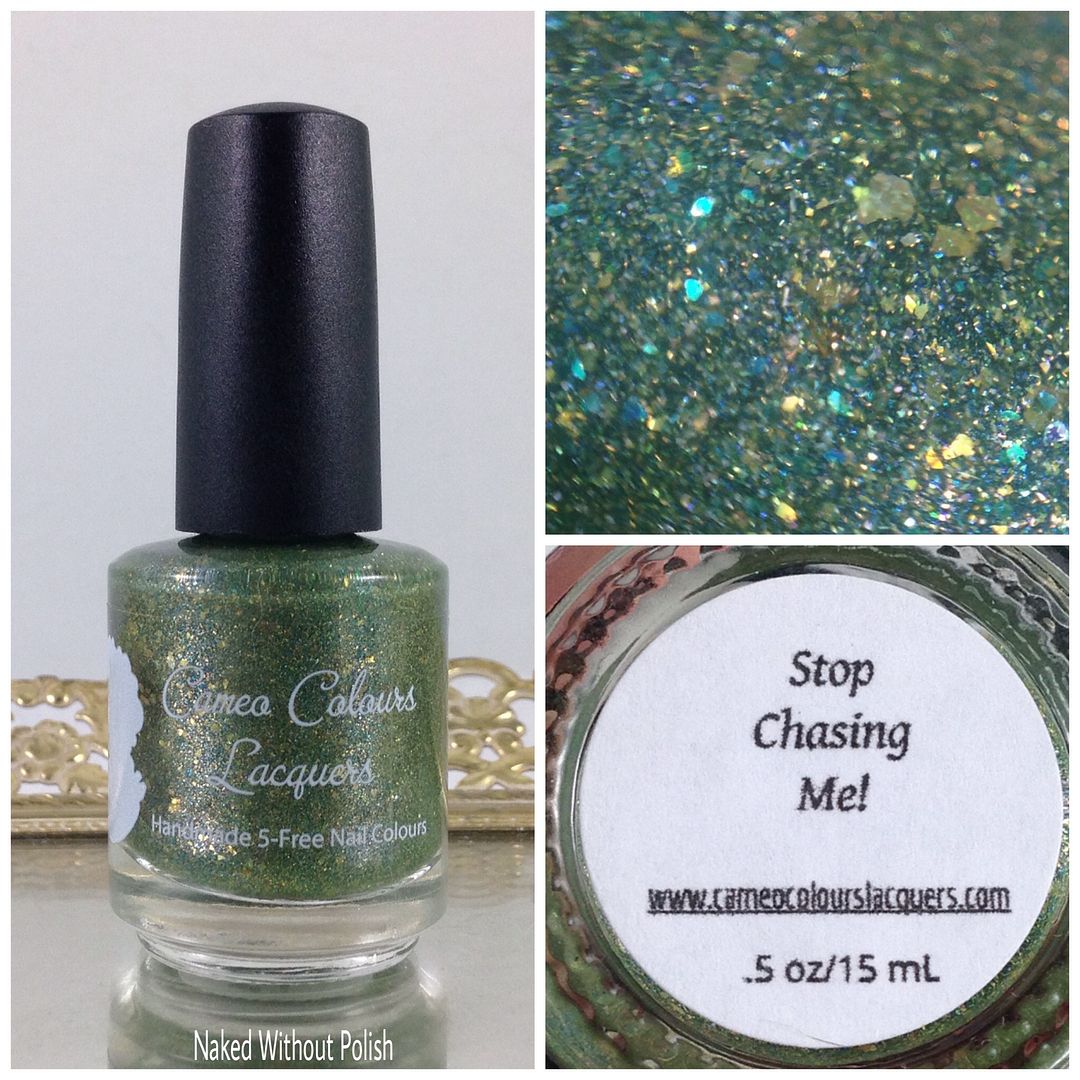 Stop Chasing Me! is described as "an olive-y green jelly-leaning crelly with a slight blue shimmer, full of dense scattered holographic sparkle, turquoise, bronze, and silver holo micro flakes, and gold flecks".
Shown is two coats of Stop Chasing Me! with top coat.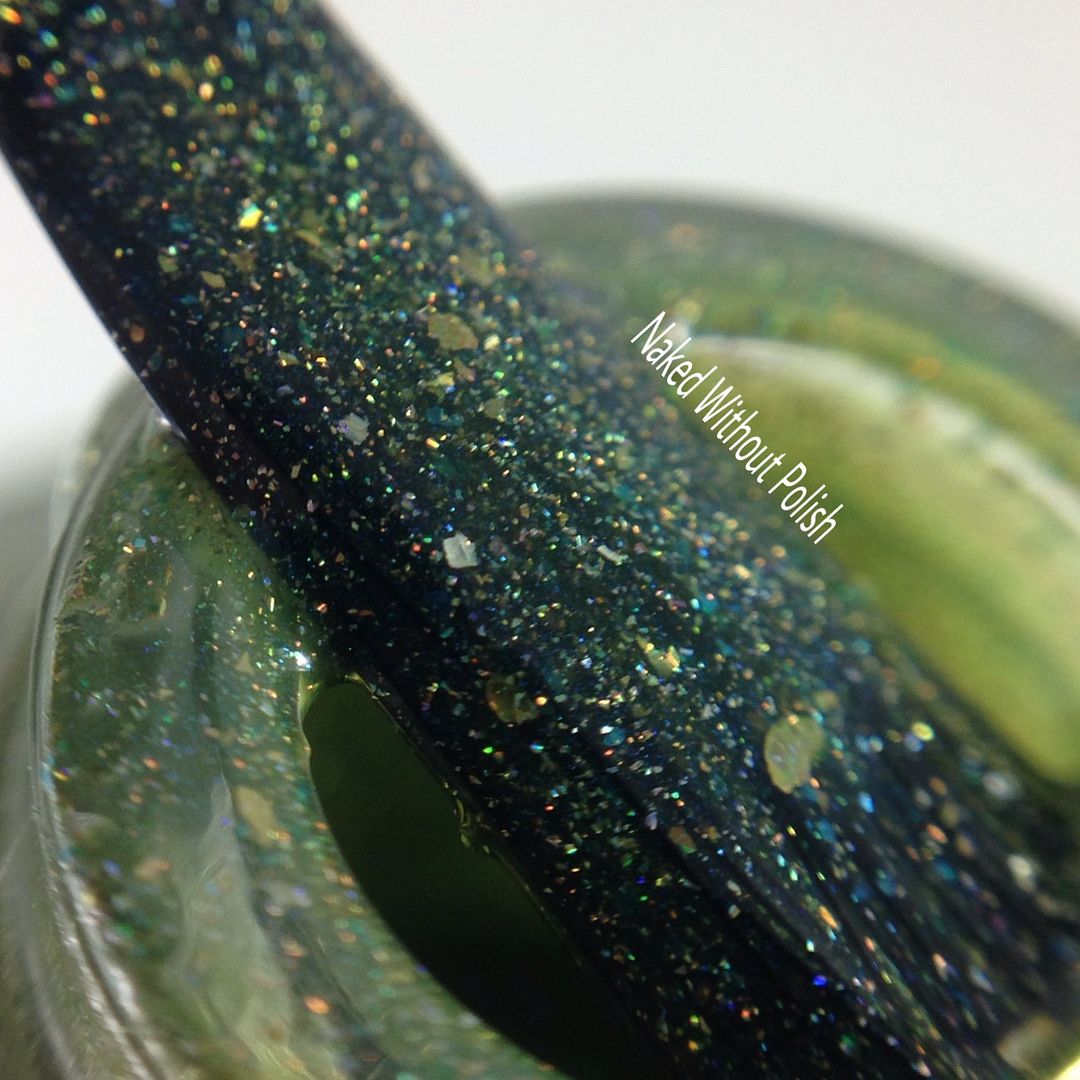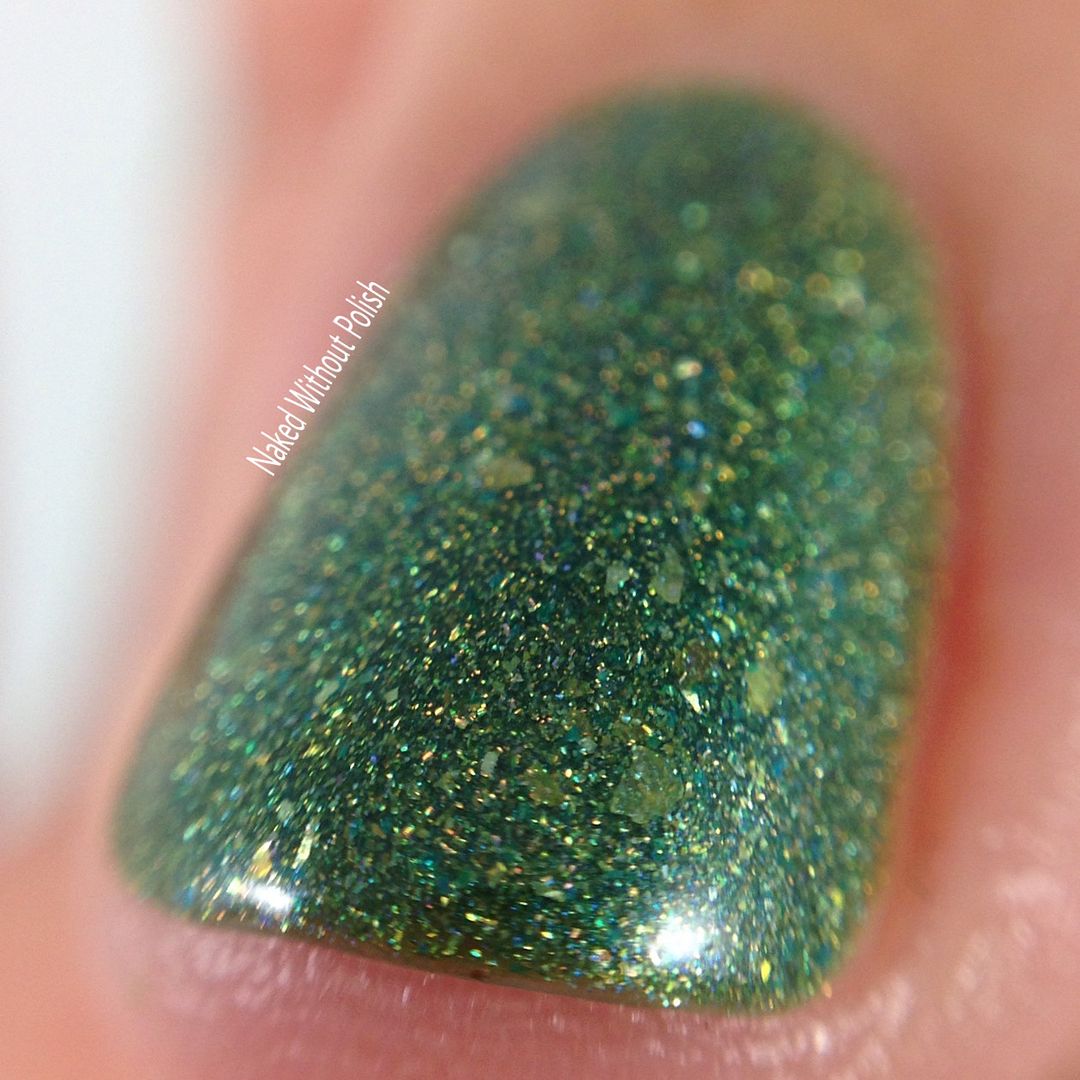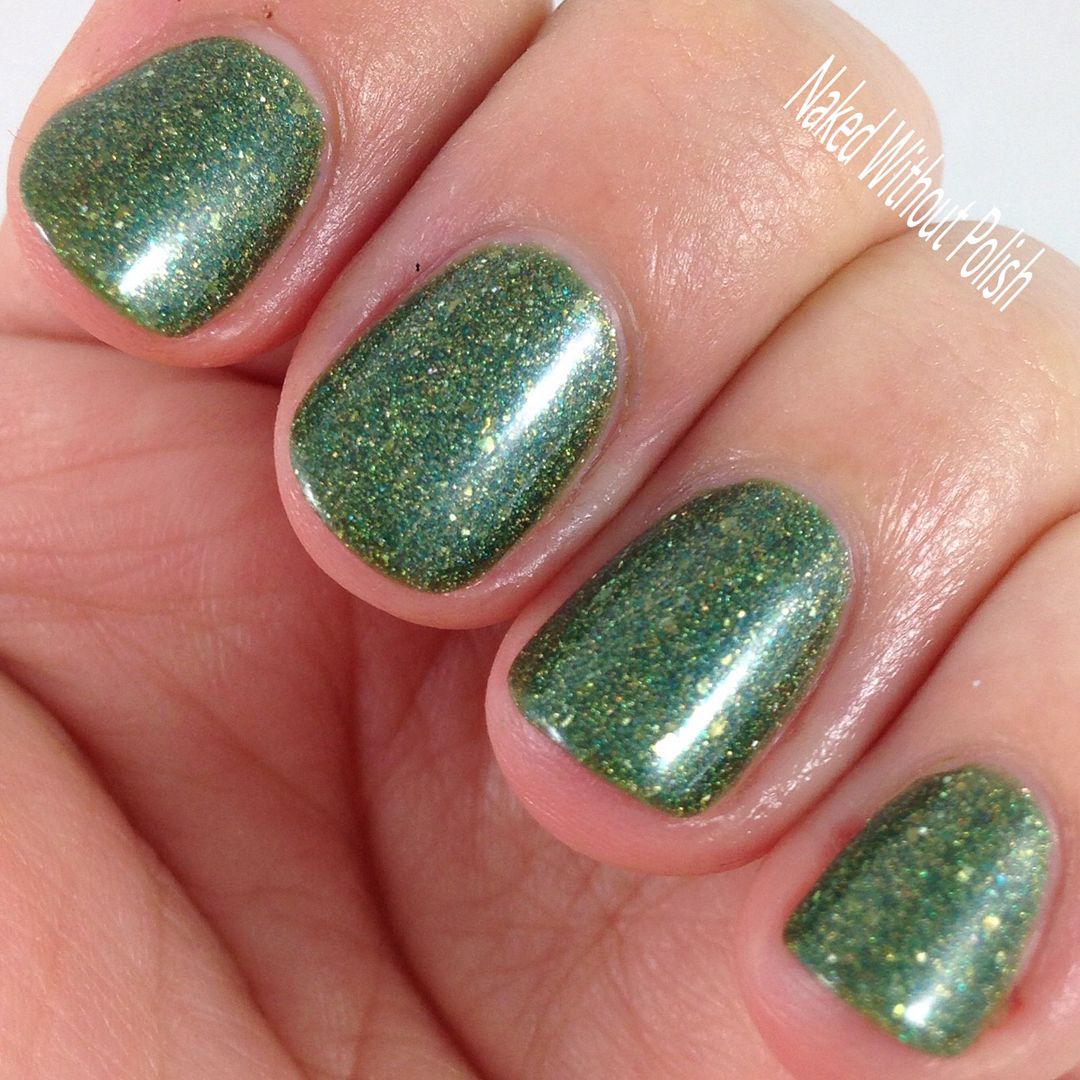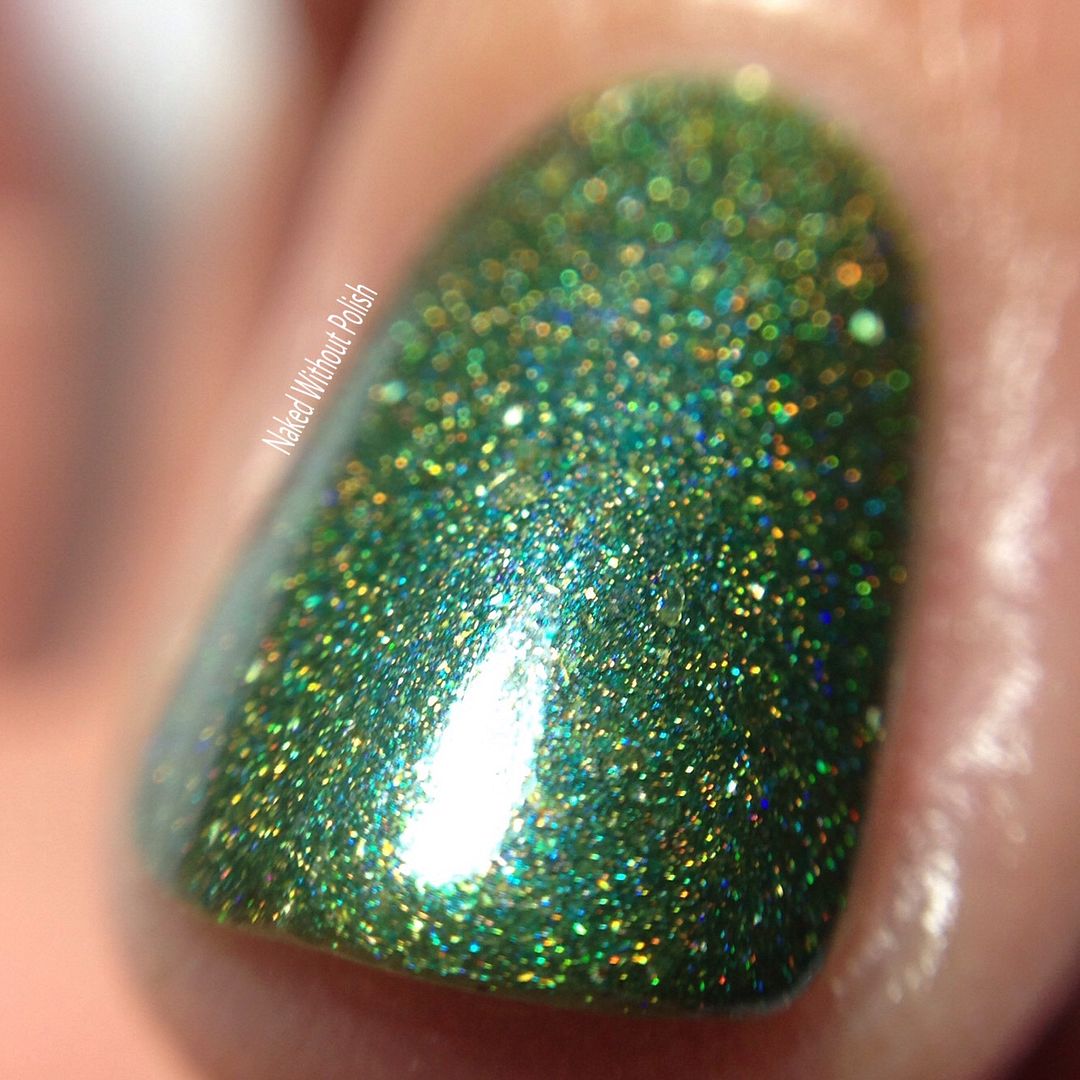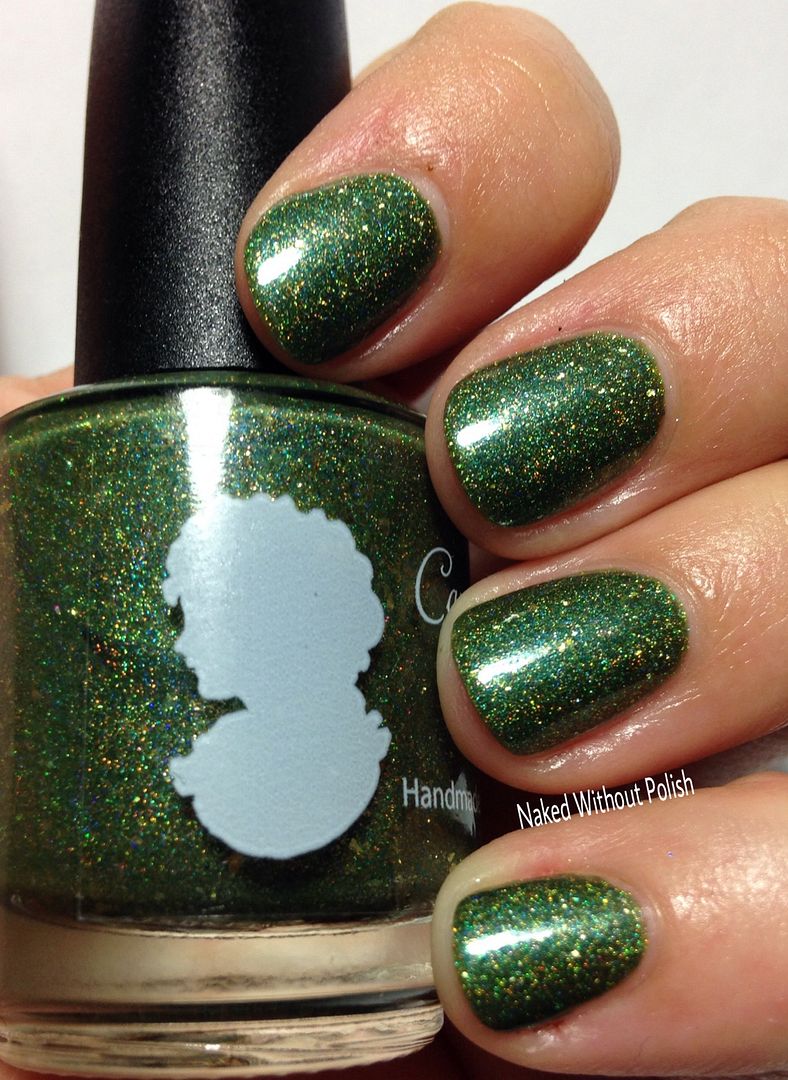 Stop Chasing Me! is such a gorgeous shade of green. Cameo did a beautiful job interpreting the inspiration photo. It's mysterious and a little murky, a ton of sparkle, and a hint of shimmer. It applies buttery smooth, and only takes two coats to reach full opacity. Well, at least it did when I had nubs. There is a chance that you might want to do three coats with longer nails. No worries though, it isn't thick so a third coat won't be the end of the world. It is such a wonderful addition to the CrellyCrate ReVamped box.
The CrellyCrate ReVamped box will be available to pre-order from Wednesday, March 1st through Friday, March 10th at www.polishm.com. You can pre-order the CrellyCrate ReVamped for $50 plus shipping. To get a look at the other 5 polishes and the lip tint head over to the Polish ReVamped FaceBook group. There isn't a bad one in the bunch!
What do you guys think of this one? Have you seen the others yet? Go look!! Such a great combination of pretties!
CrellyCrate ReVamped information:
Shop -
www.polishm.com
Fan Group -
https://www.facebook.com/groups/163348164001729/
Cameo Colours Lacquers information:
Shop -
http://www.cameocolourslacquers.com/
Facebook -
facebook.com/CameoColoursLacquers
Fan Group -
https://www.facebook.com/groups/CameosColouristas/
Twitter -
Twitter.com/CameoColoursLac
Instagram -
instagram.com/CameoColoursLacquers
My information:
Blog -
www.nakedwithoutpolish.com
Facebook -
https://www.facebook.com/LacquerLoversUnite
Twitter -
https://twitter.com/NkdWthoutPolish
Pinterest -
http://pinterest.com/nkdwthoutpolish/
Instagram -
http://instagram.com/nakedwithoutpolish/
**The product in this post was provided to me by the manufacturer for photography and my honest review. All opinions are my own. I was not compensated.**
Happy Polishing!!
Becky :o)