Barielle Perfect Manicure and Giveaway - CLOSED
2:33 PM
**The products in this post were provided to me by the manufacturer for my honest review. All opinions are my own. I was not compensated.**

**CLOSED**
It's the first day of August!! And have I got an exciting post for you all today! Recently, Barielle asked me what products of theirs would I use for the perfect manicure. This was such a fun idea and opportunity it took me a while to really figure out what would make the "perfect" Barielle manicure.
Finally I decided on:
Extra Gentle Cuticle Minimizer
Sheer Pink Protect Plus Nail Strengthener
Magne Cum Laude Turquoise
Elated
Stardust
Ultra Speed Dry Manicure Extender
Intensive Nail Renewal Oil
Sounds good right?! Want to hear how I used the products and see what I did with them? Keep reading!
After filing and cleaning my nails, I applied the Extra Gentle Cuticle Minimizer to all my cuticles and allowed to sit and soften for 2-3 minutes. When the time was up, I used the orange stick that comes with the Cuticle Minimizer to push back my cuticles.
*Note - it states that it is gentle enough to use daily, but cuticle remover/minimizers really only need to be used once a week.*
I then washed my hands to remove the left over Cuticle Minimizer. Once dry, I cleaned my nails one last time with my remover of choice and a cotton ball. I then applied two coats of Sheer Pink Protect Plus Nail Stregthener to each finger and let dry for 5-8 minutes between each coat.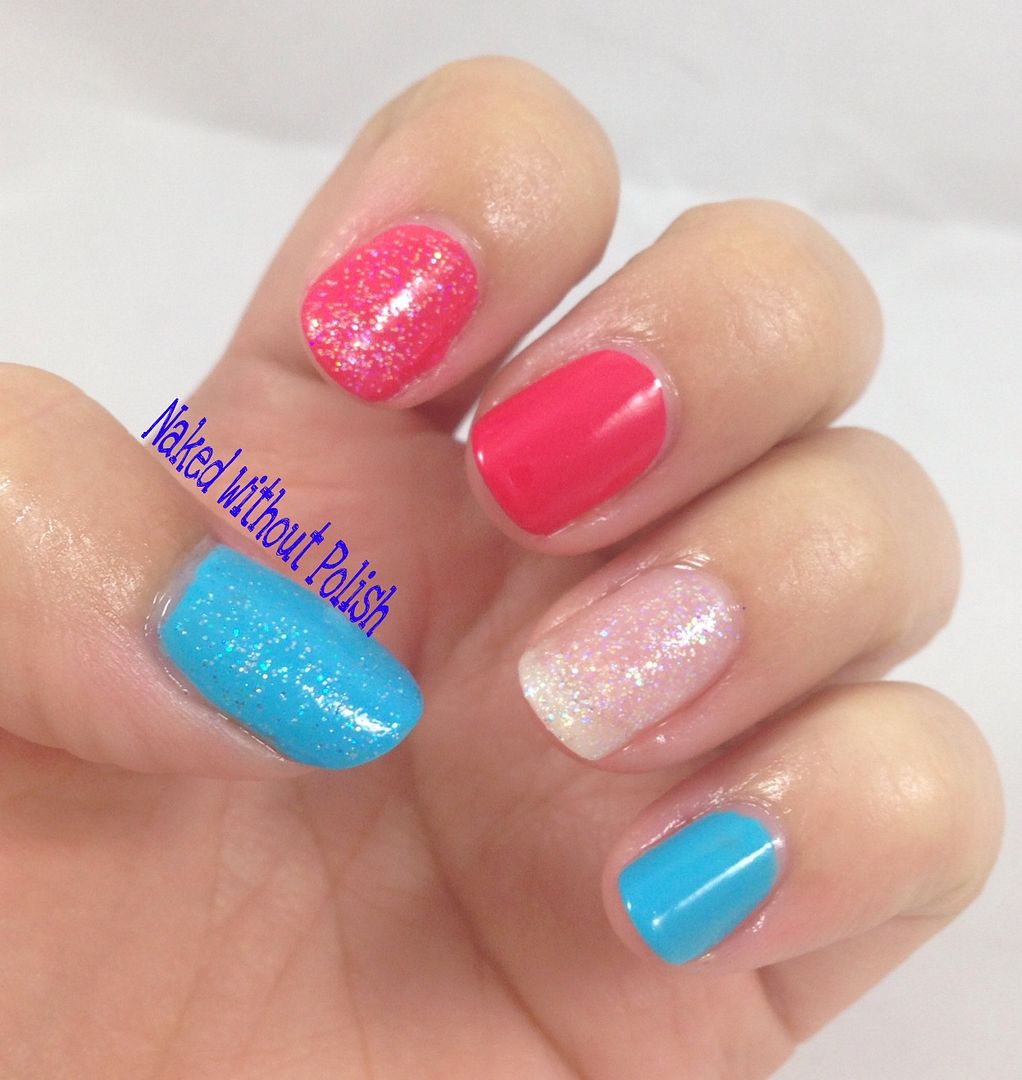 Once dry, I was able to start with the good stuff!!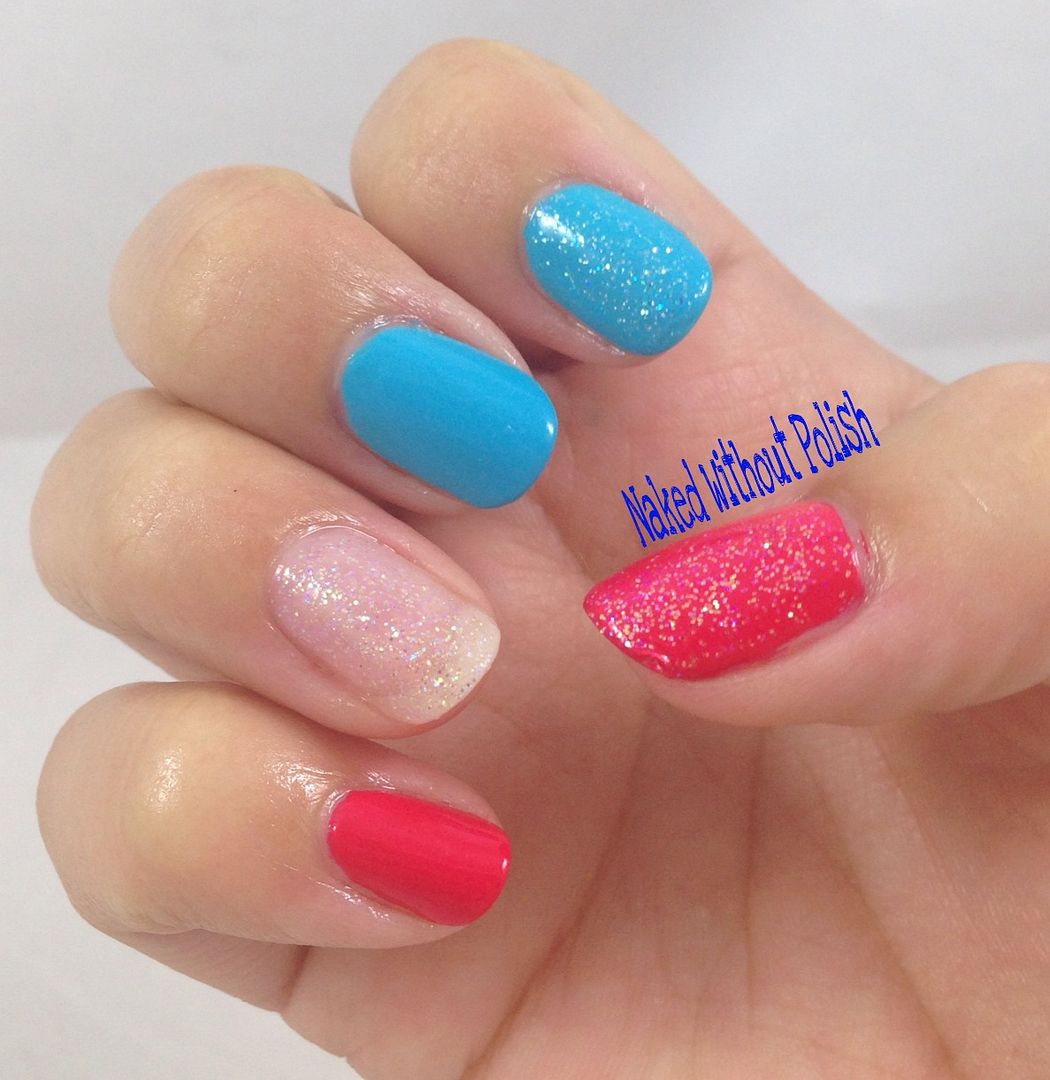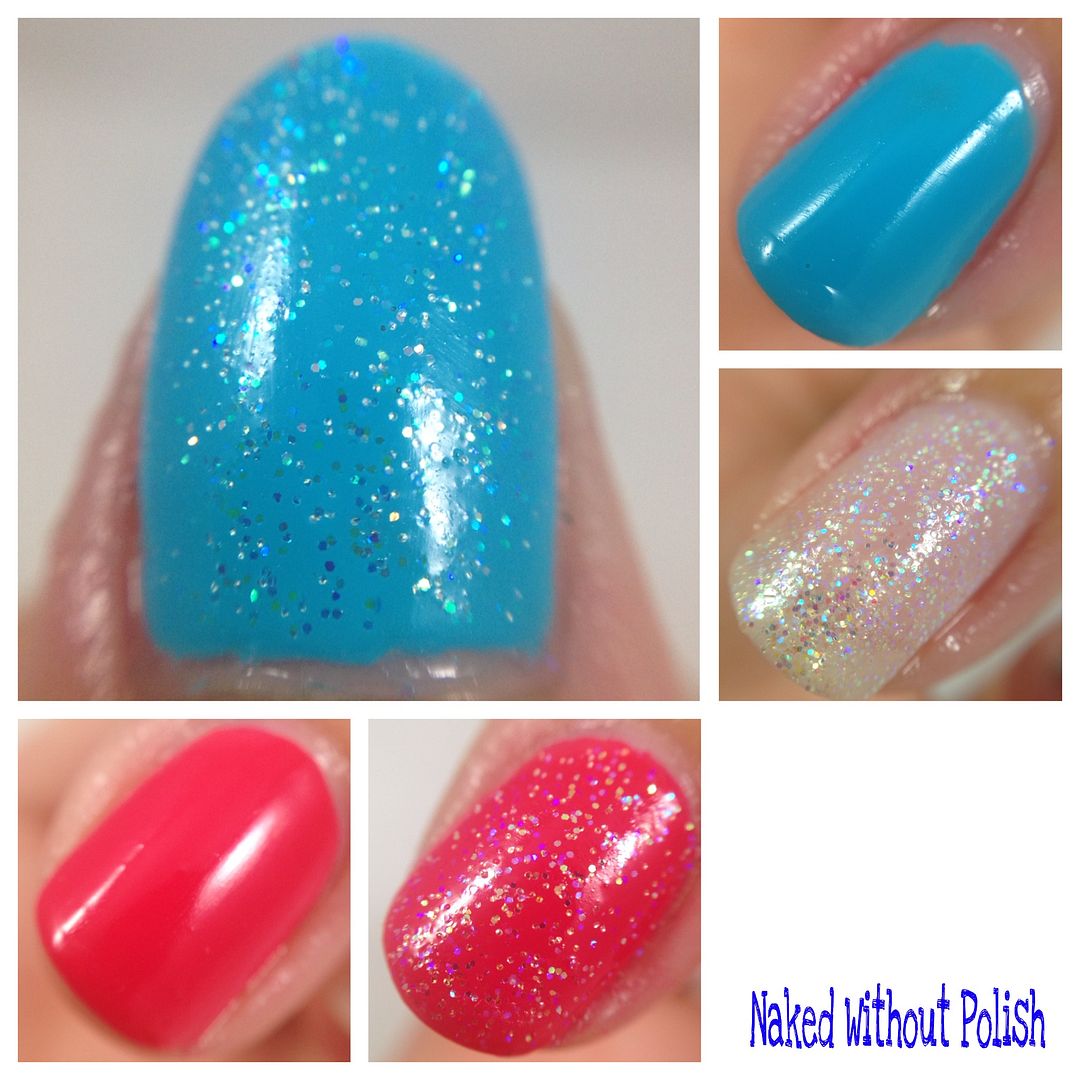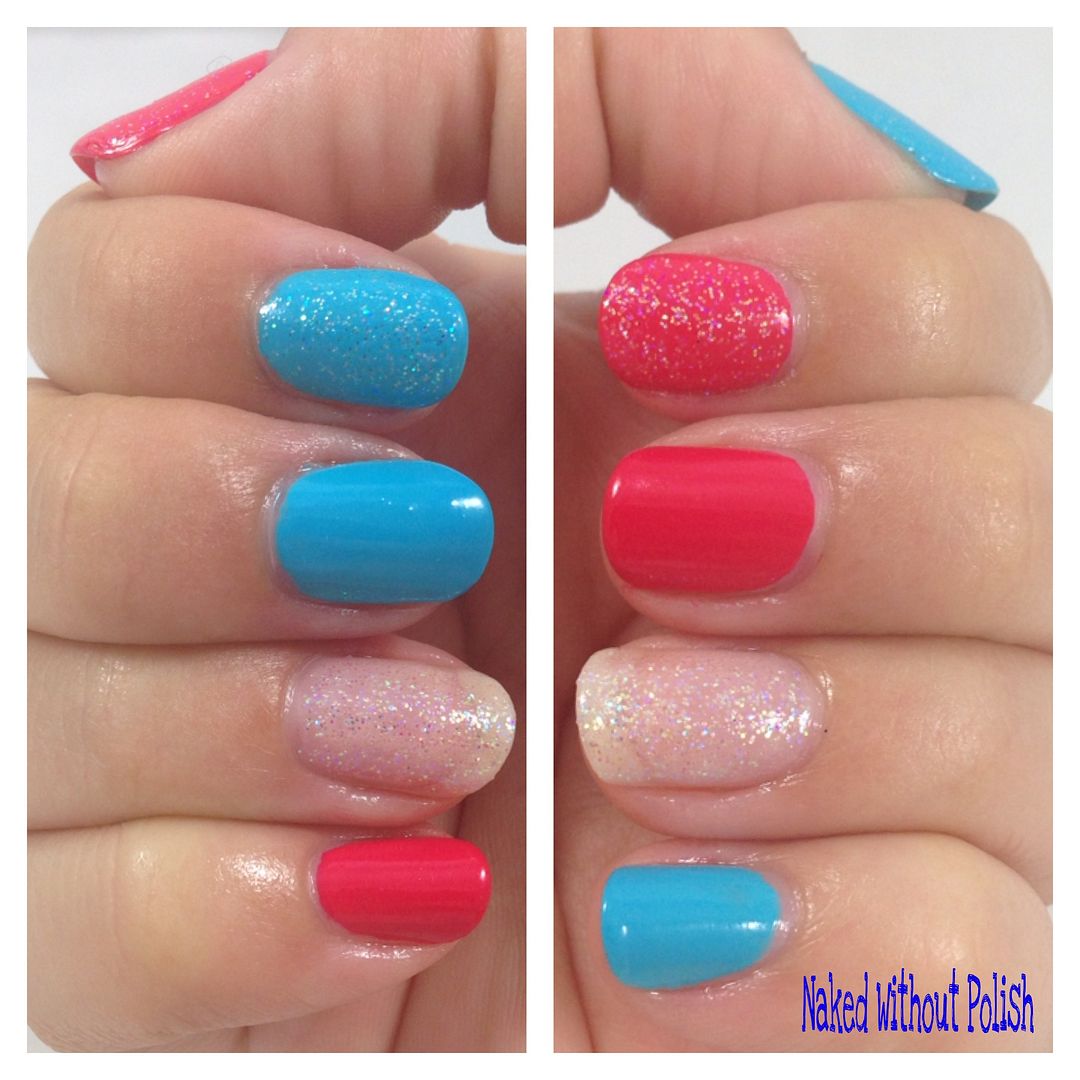 What do you guys thing?! I'm loving these colors!! They applied like a dream and I can't get over how fast the top coat dried! And guess what?! One of my US readers will win ALL these products too!! Please read the rules below and enter using the Rafflecopter!!
Since the giveaway doesn't end until the end of the month, head on over to http://www.barielle.com/ and check out the products. August is Healthy Nail Care month at Barielle and they have marked down all nail colors to $4 and all nail treatments are under $10!! That's a steal! (A favorite of mine is Falling Star! If you're a fan of blues you HAVE to check it out!)

RULES:
1. You must be a US resident. Sorry, international ladies!
2. You must be 18 years of age or older (or have parental consent).
3. There will only be one (1) winner. The winner will be notified via email and will have 48 hours to reply with with the necessary information to claim prize. In the event the notified winner does not reply within the allotted amount of time, another winner will be chosen.
4. You must enter honestly. Any fraudulent entries will be deleted and entrant will be disqualified.
5. The giveaway will run from 8/1/2014 through 11:59 pm EST on 8/31/2014.
6. The winner will be given a tracking number once the prize has been shipped. I am not responsible for additional fees/taxes or lost, stolen or damaged products once the prize leaves my hands.
7. This giveaway is not affiliated with Facebook, Twitter, Instagram or Rafflecopter.
8. All the items in the giveaway were provided by Barielle.
a Rafflecopter giveaway
Barielle information:
Website - http://www.barielle.com/
Facebook -
https://www.facebook.com/barielle
Twitter -
https://twitter.com/barielle
Pinterest -
http://www.pinterest.com/nailsbybarielle/
Instagram -
http://instagram.com/barielle
My information:
Blog -
http://nakedwithoutpolish.blogspot.com/
Facebook -
https://www.facebook.com/LacquerLoversUnite
Twitter -
https://twitter.com/NkdWthoutPolish
Pinterest -
http://pinterest.com/nkdwthoutpolish/
Instagram -
http://instagram.com/nakedwithoutpolish/
**The products in this post were provided to me by the manufacturer for my honest review. All opinions are my own. I was not compensated.**

Happy Polishing!!

Becky :o)