Cameo Colours Lacquers TAG NYFW Catwalk Claws Swatch & Review
11:47 AM
**Disclaimer - This product is solely a creation in honor of NYFW. We are not affiliated, associated, authorized, sponsored, endorsed by, or in any other way officially connected with NYFW.**

I have been waiting to do this post for so long!! This is the Cameo Colours Lacquers polish I tried to do a couple weeks ago, but when I was swatching it, we realized that I was sent one from an earlier batch and it had been changed since. She sent me a brand new bottle, and I'm so glad she did. As much as I loved the first version, this one is absolute perfection!! Trust me!!

*Note - please excuse the boo-boo on my ring finger. Not sure how it happened, but I don't photoshop, so you're going to have to deal with it for a moment.*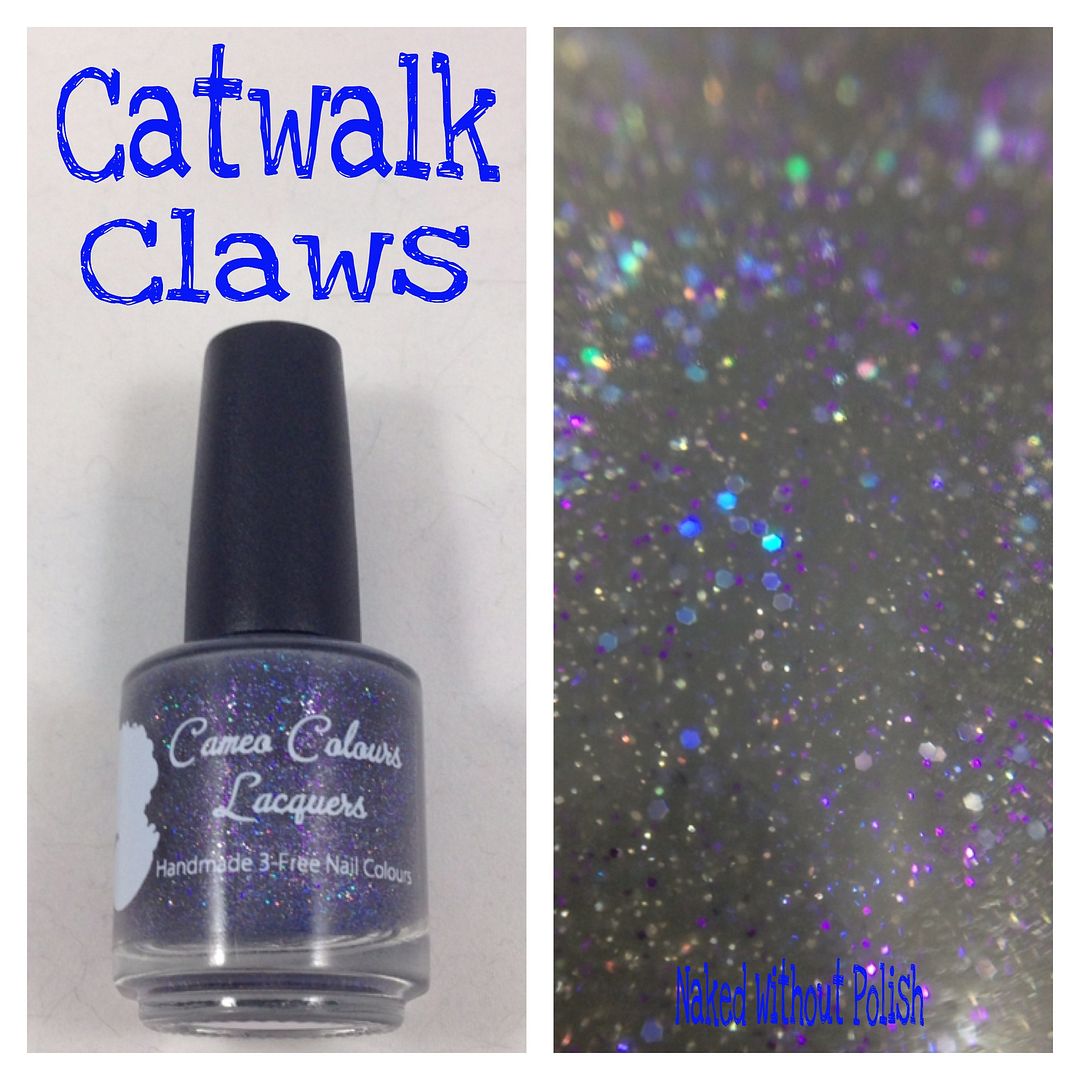 Catwalk Claws is described as "a grey jelly polish with a shifting pink to purple shimmer, full of holographic silver and purple, and metallic purple microglitters".
Shown is three coats, for full opacity, topped with A Girl Obsessed Magpie Shine.
The first five photos are taken with daylight lamps, and the last five are taken with a flash.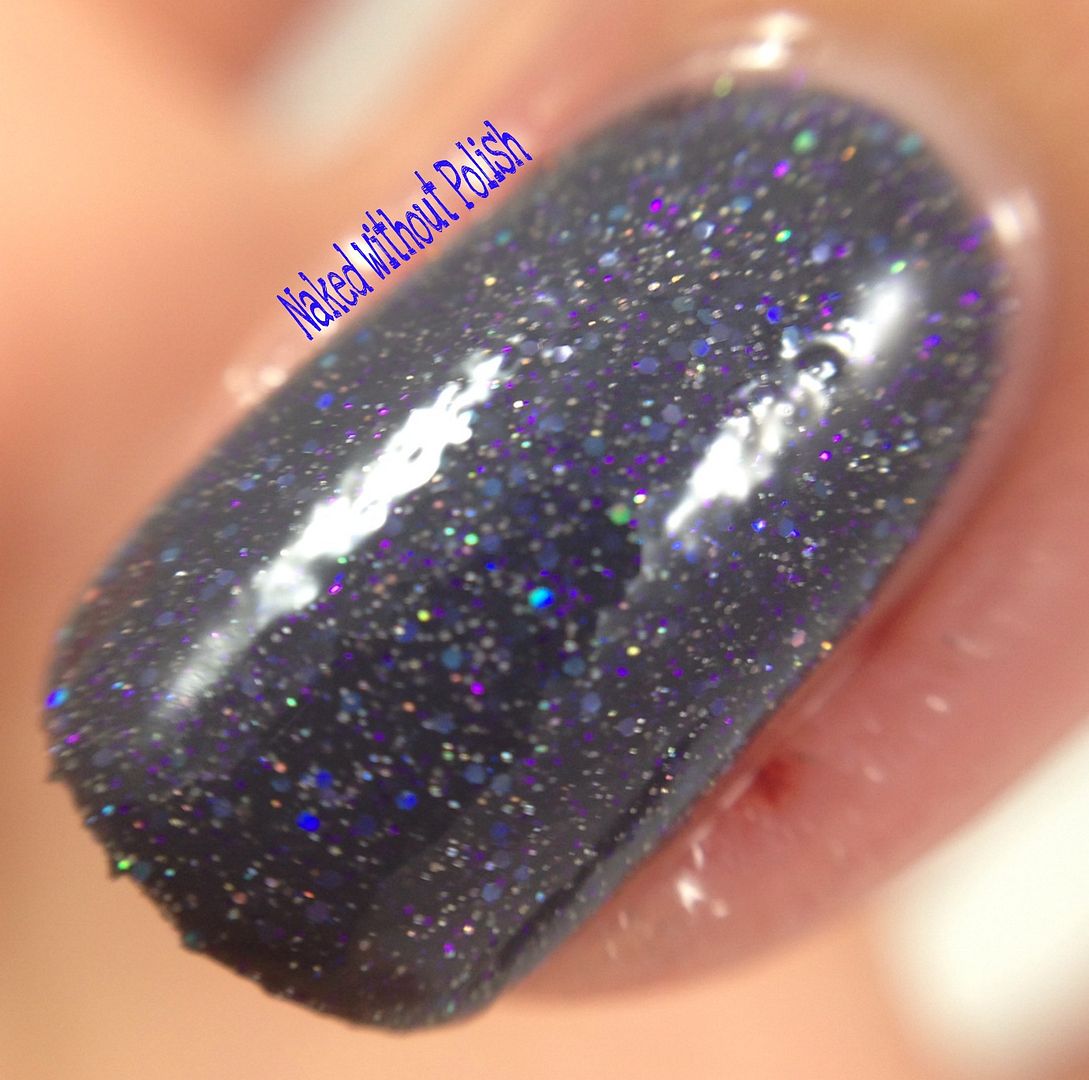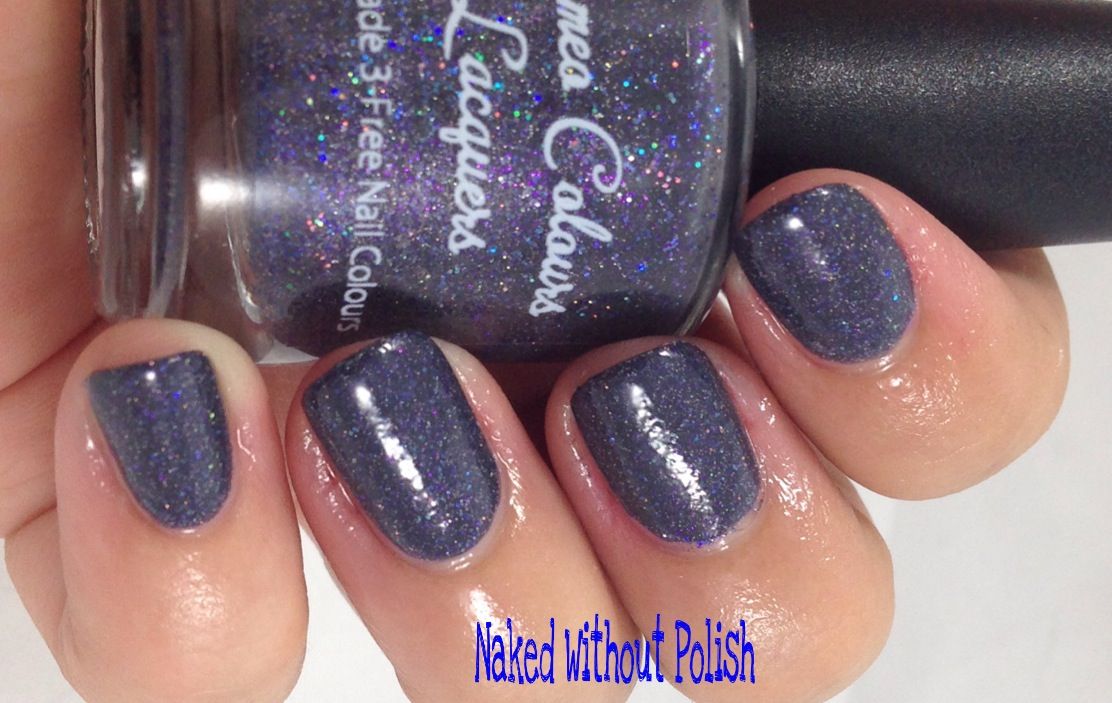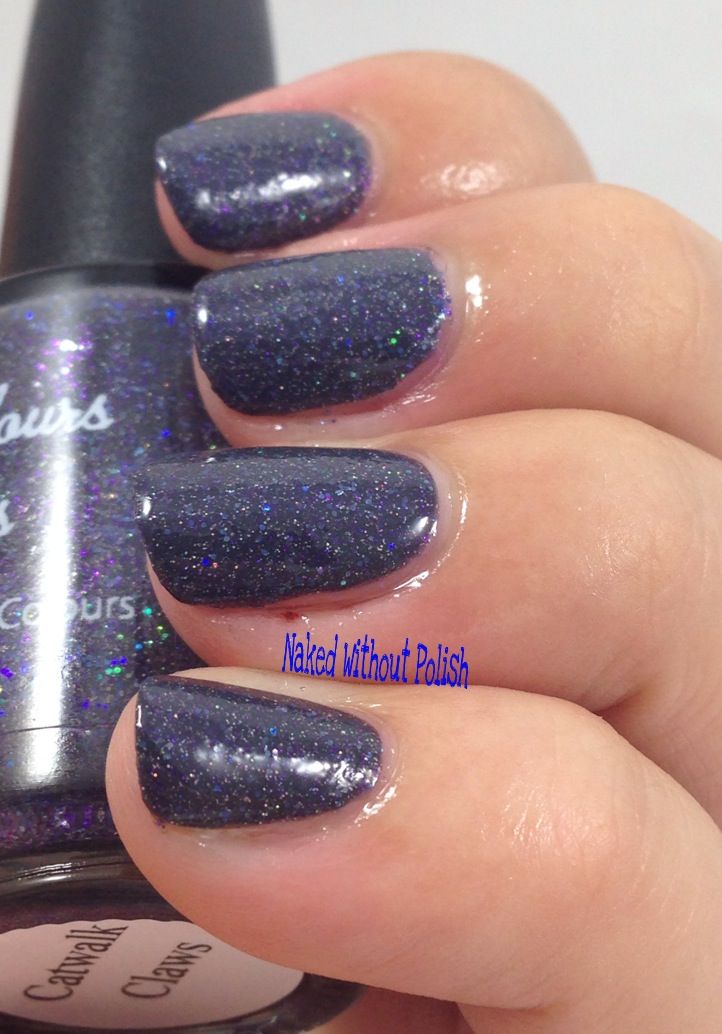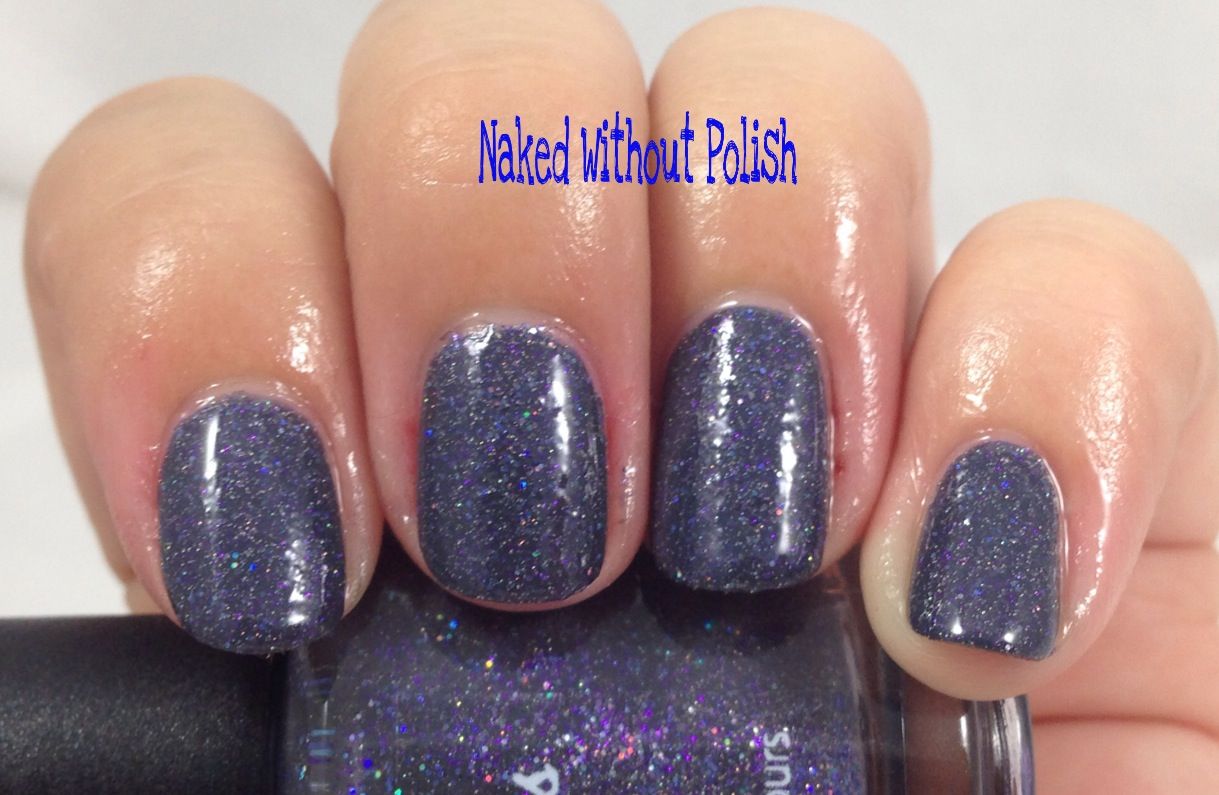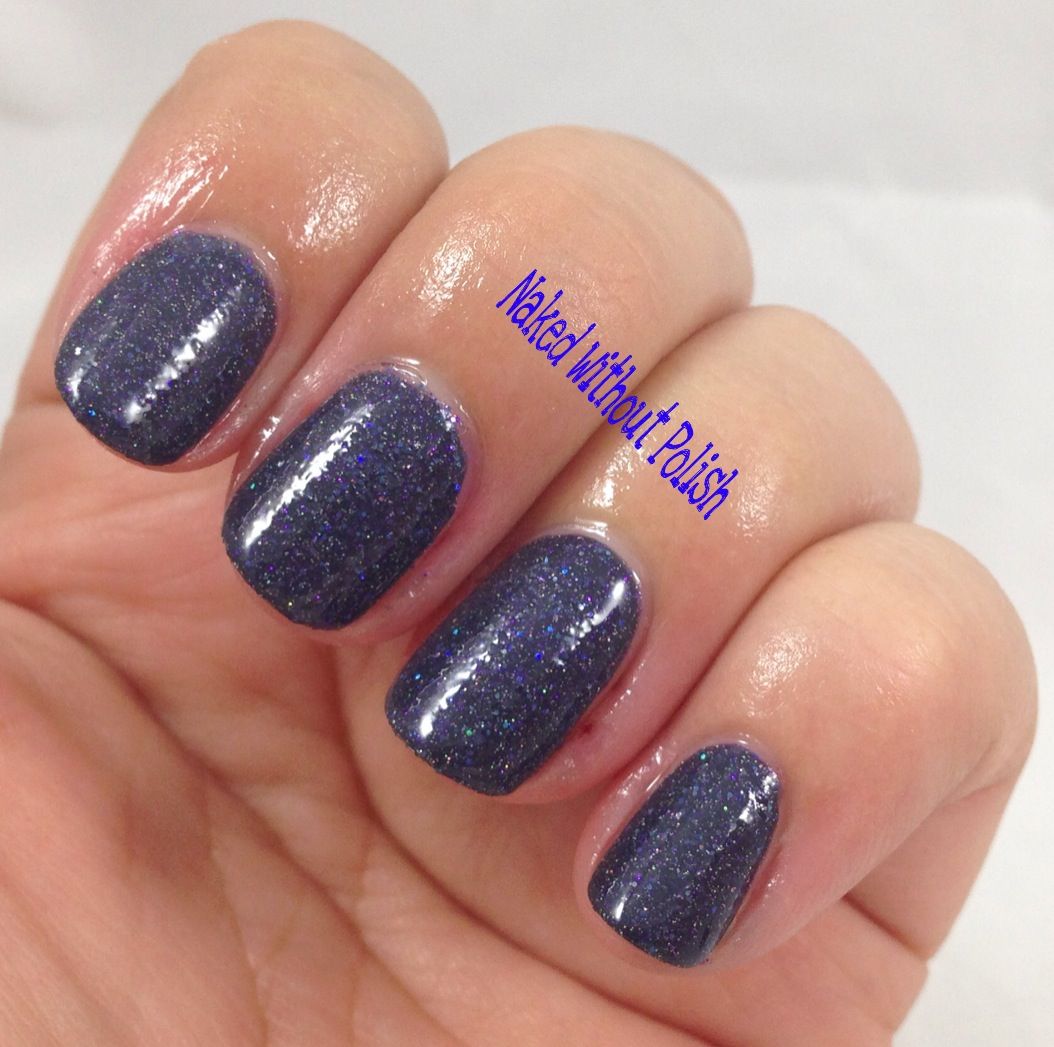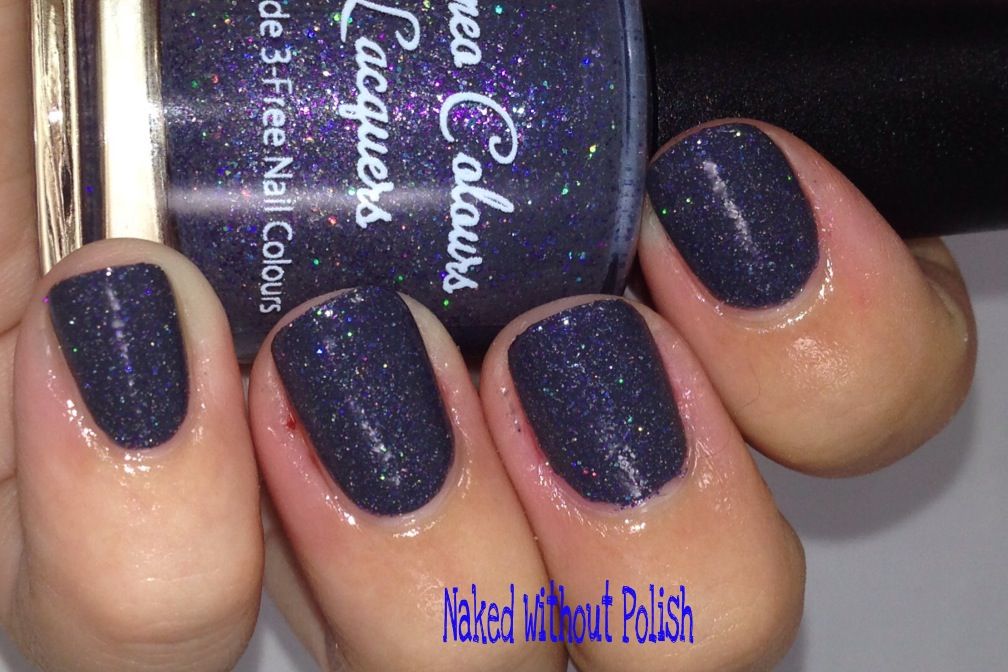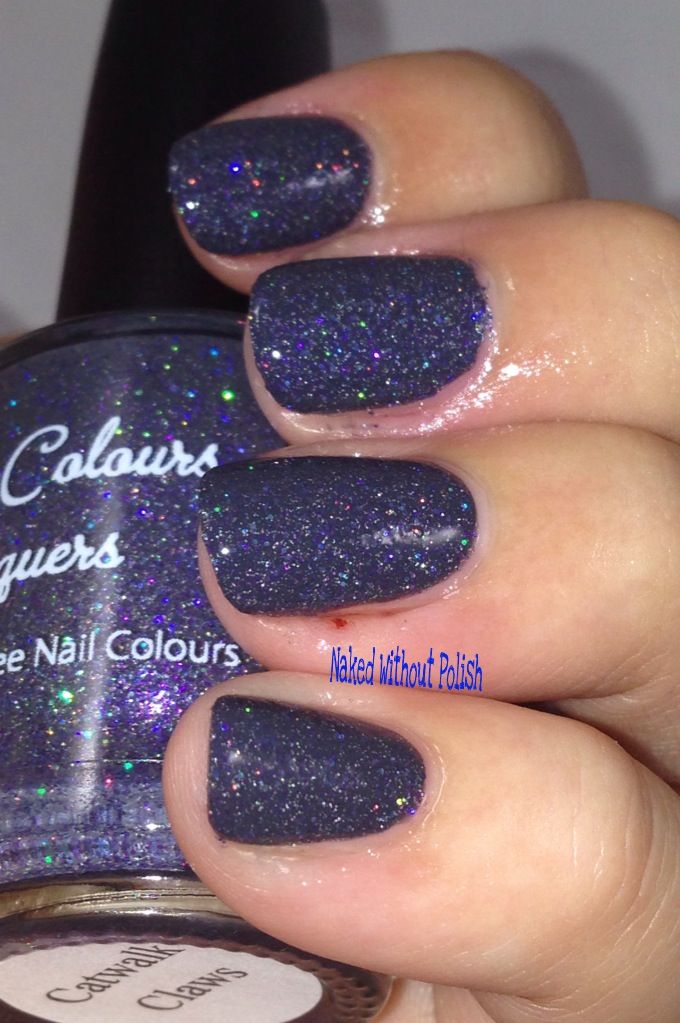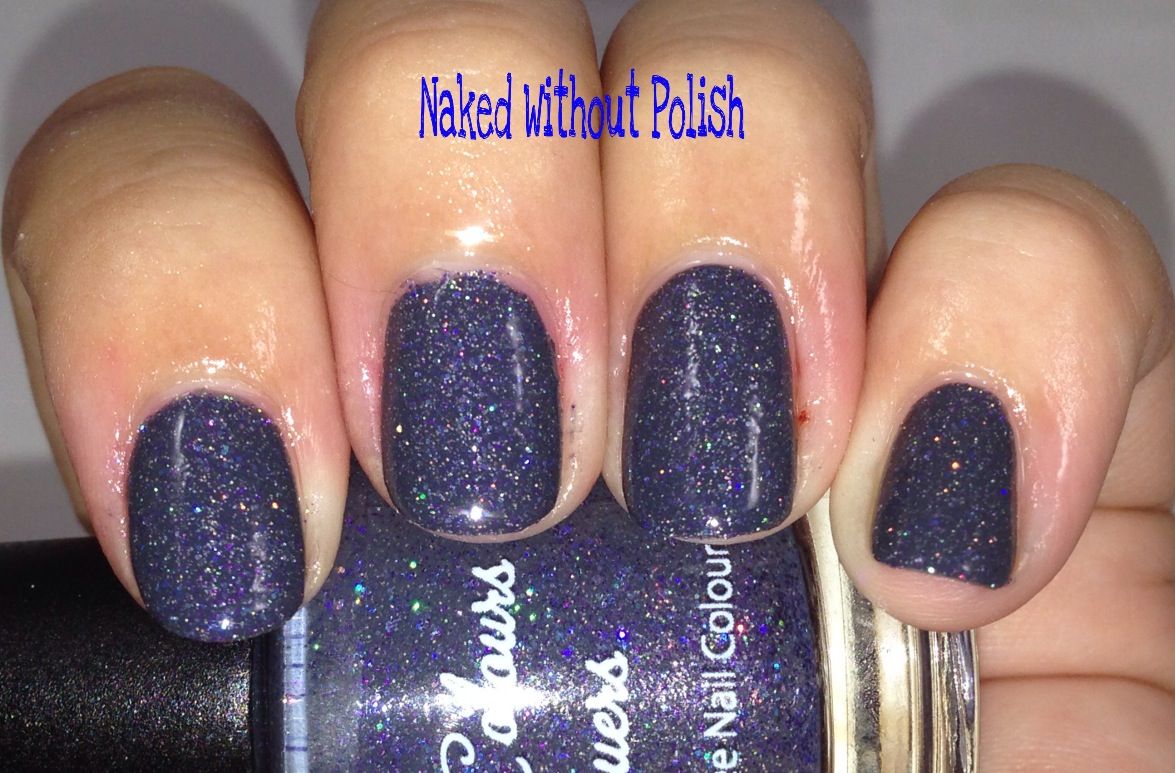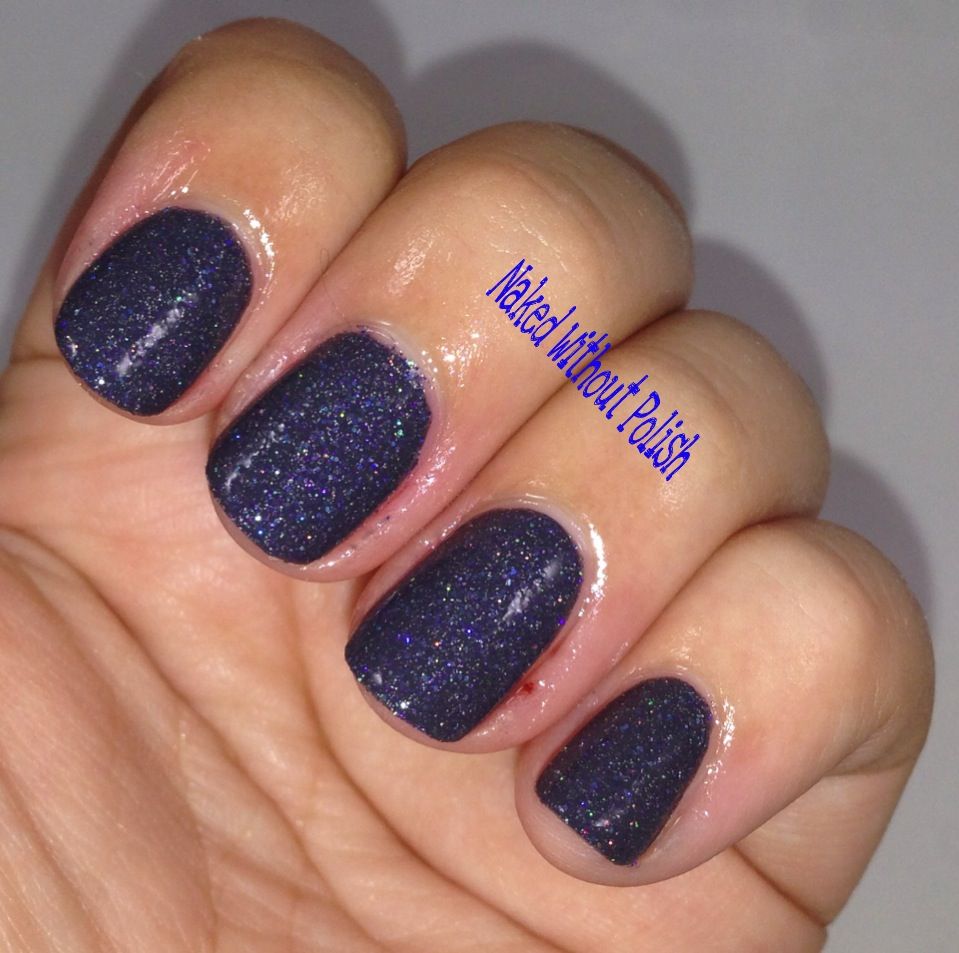 This polish was created to honor New York Fashion Week via a contribution by The Artisan Group to GBK's NYFW Celebrity Gifting Event. The edgy grey with a hint of sparkle is so perfect for NYFW. I'd probably wear something just like this if I were going!
Catwalk Claws is nothing short of stunning! Great application, but dries a bit rough. Double up on top coat for a smooth finish. This is a limited edition polish. Once it's gone, it's gone! Get it right now for $8 here. Don't miss out on this beauty!
Cameo Colours Lacquers information:
Shop -http://www.cameocolourslacquers.com/
Facebook - facebook.com/CameoColoursLacquers
Twitter - Twitter.com/CameoColoursLac
Instagram - instagram.com/CameoColoursLacquers

My information:
Blog - http://nakedwithoutpolish.blogspot.com/
Facebook - https://www.facebook.com/LacquerLoversUnite
Twitter - https://twitter.com/NkdWthoutPolish
Pinterest - http://pinterest.com/nkdwthoutpolish/
Instagram - http://instagram.com/nakedwithoutpolish/
**Disclaimer - This product is solely a creation in honor of NYFW. We are not affiliated, associated, authorized, sponsored, endorsed by, or in any other way officially connected with NYFW.**
Happy Polishing!!
Becky :o)