You Polish Mommy and Me Vinyls Review
10:59 AM
**Press Samples**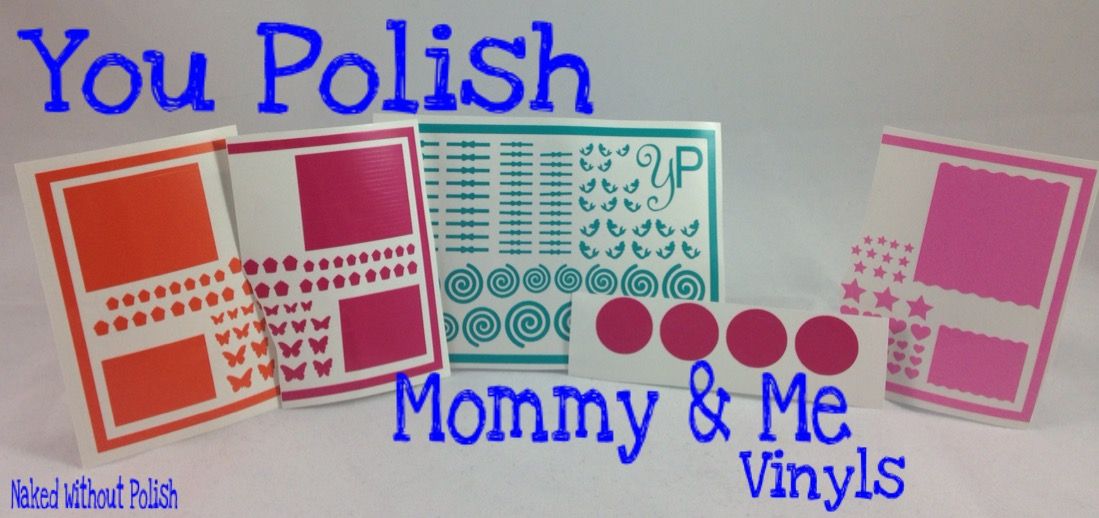 A while back, Lauren from YouPolish sent me some of her new Mommy & Me Vinyls to test on my daughter and I. My daughter was away for a while at her grandmother's so I had to wait for her to come back to use them on her. She was so excited to see these when she got back. Let's get a closer look at how cute these are.
Mommy & Me Vinyls are like her normal vinyls except it has the regular sized ones and smaller ones for smaller fingers.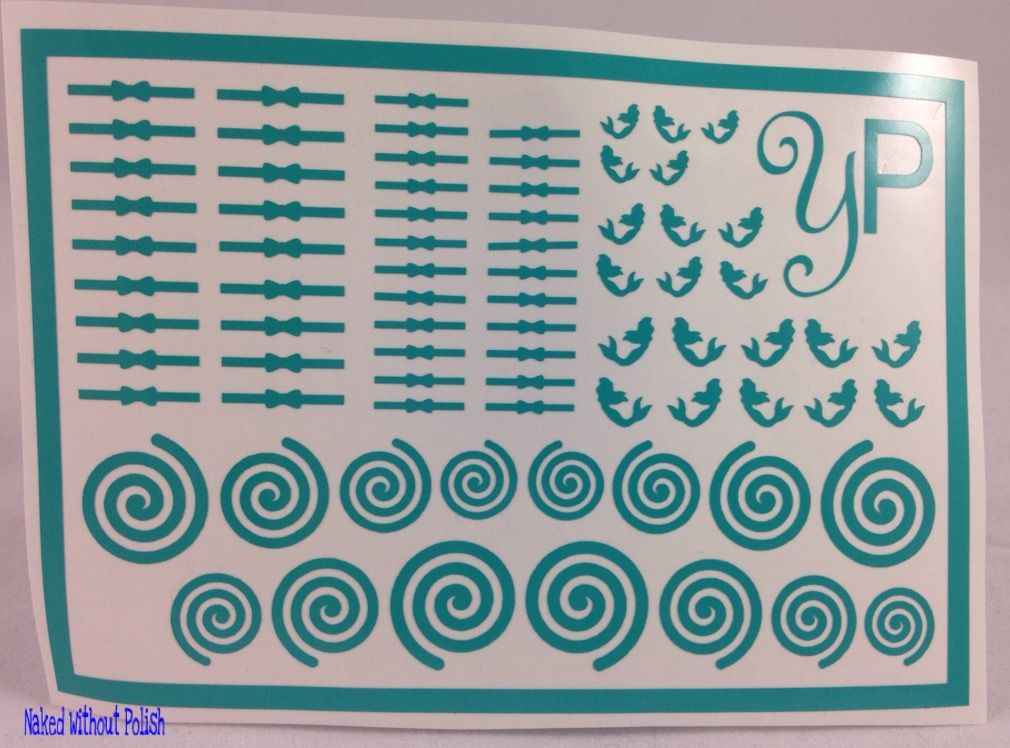 Sun spirals as a little extra, but only in mommy size. (not currently available in her shop).
After the ups and downs of testing, my daughter knew EXACTLY what she wanted when it came time to officially do her nails for the post.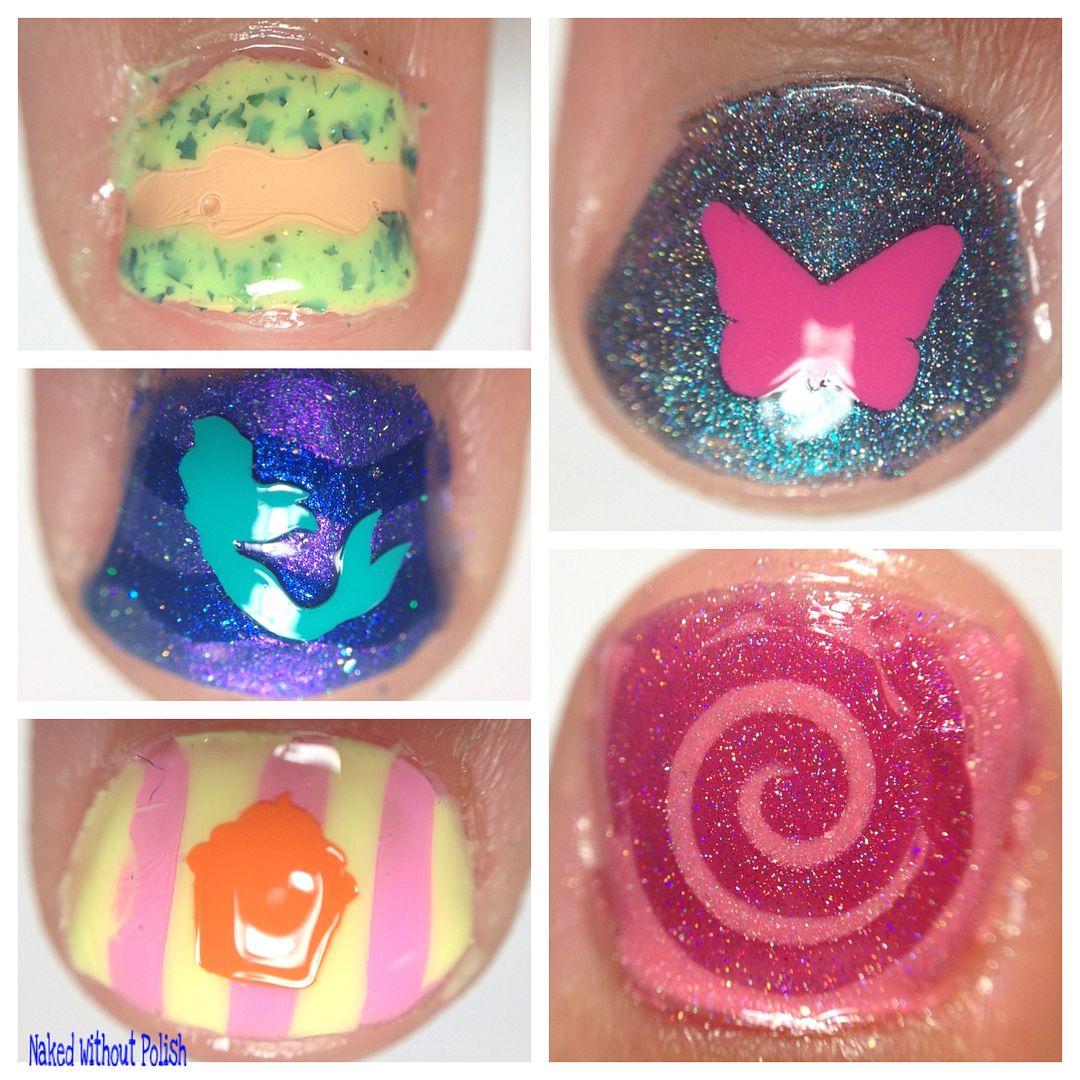 Aren't these so cute?! She picked out the colors and the stickers and how she wanted it. I'm just happy it worked. I ran out of the bigger vinyls trying to get it to work on me and I couldn't. It kept pulling up the polish below it.
Even with the tiny fingers they were all pretty easy to use. I'm surprised I got these to turn out as well as they did. The spiral was a little difficult to do, but turned out pretty well. The bow still didn't turn out perfect, the outline got a bit messed up, but it's still super cute. Her favorite nail was the one with the cupcake. She says it looks like a sign for a cupcake shop. I top coated all of these and they stayed for a couple days. I was surprised how long they lasted on her. She's pretty active.
Mommy & Me Vinyls are available in YouPolish's shop for $5.50 per sheet. They come in a variety of colors, so have some fun with them! I'm going to have to get some more vinyls for me so I can try to get it to work. They really are a lot of fun!
Brand information:
Shop - http://www.youpolish.com/
Facebook - https://www.facebook.com/youpolish
Twitter - https://twitter.com/YouPolish
Instagram - http://instagram.com/unbottledpersonality

My information:
Blog - http://nakedwithoutpolish.blogspot.com/
Facebook - https://www.facebook.com/LacquerLoversUnite
Twitter - https://twitter.com/NkdWthoutPolish
Pinterest - http://pinterest.com/nkdwthoutpolish/
Instagram - http://instagram.com/nakedwithoutpolish/
**The featured products in this post were provided to me for my honest review. All opinions are my own. I was not compensated.**
Happy Polishing!!
Becky :o)