Comparison - Cult Nails & Bongo
1:12 AM
**The featured products in this post were purchased by me with my own money. All opinions are my own.**

It's WEDNESDAY!!! Halfway through the week! I got some exciting news last night, I won't be able to share it with you all until next week though. It's not polish related, but I'm over the moon about it. Anyway, onto what you came here for!

Earlier this month, I showed you all some new polishes from Bongo. Sweet Cheeks looked a little too familiar to me. Sweet Cheeks looks like everyone's favorite color shifting top coat, Charlatan. Yup, looks like Cult Nails has a copy cat!!



Cult Nails - Charlatan and Bongo - Sweet Cheeks
I couldn't get the sparkle in the shot, but you can tell they are dupes or at least very close.
This is two coats of each with no undies or top coat.
Can't see any difference here. Both have the same tinted pink shimmery base with the violet glow at certain angles.
Shall we see if there is a difference if we toss them over some undies!! I got some new Cult Nails polishes in, so I decided to grab some of those to use along with my basics. The undies are: Tempest, Enticing, Ay Poppy!, Time Traveler and Nevermore.
Can you tell what is used where here??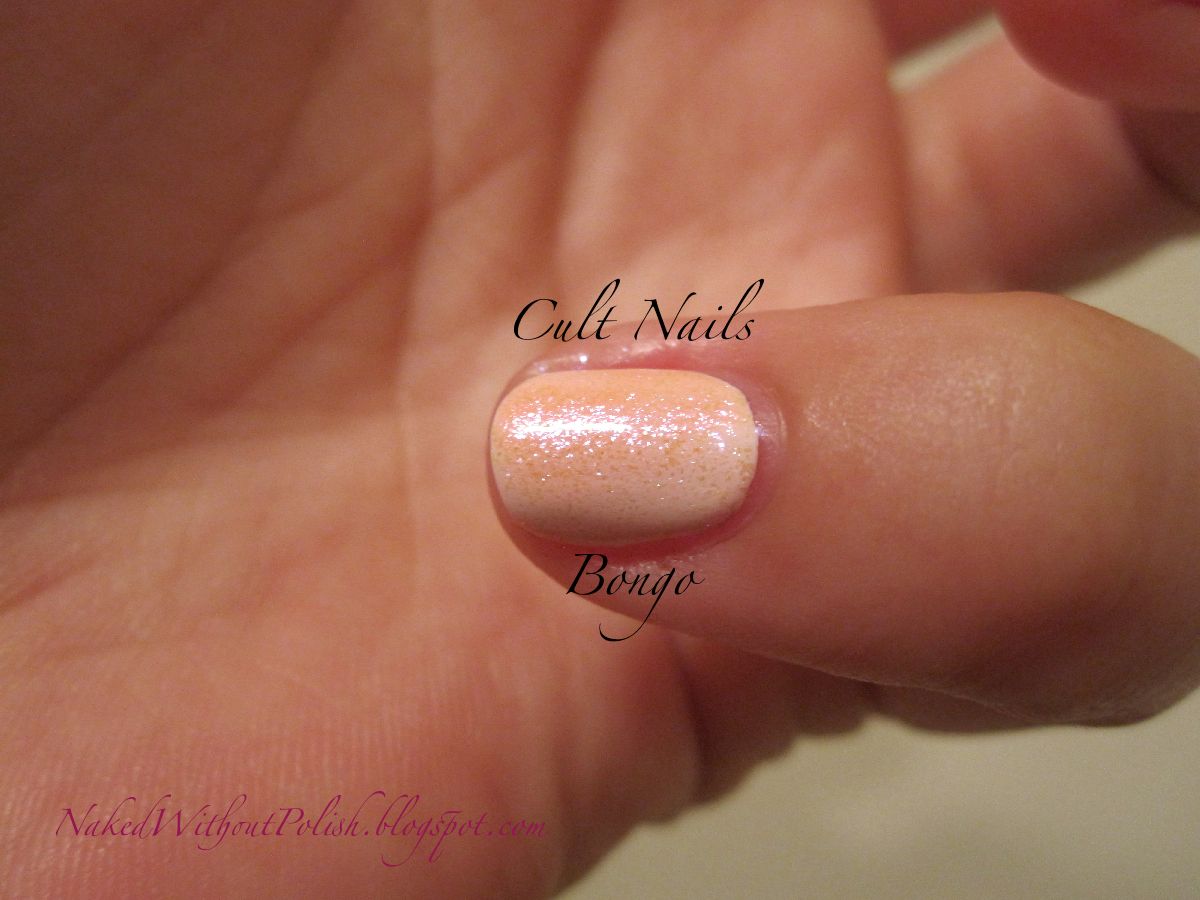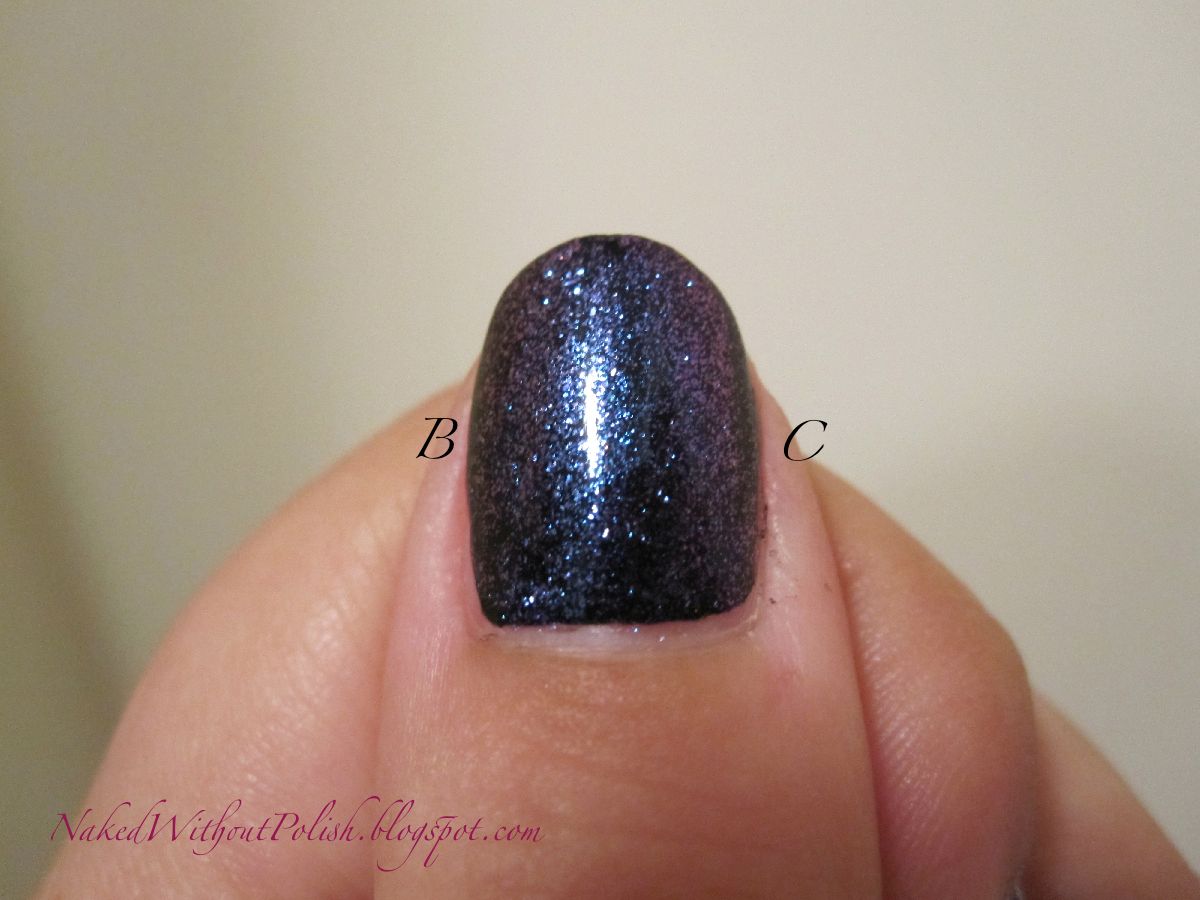 I used both on each nail! THERE WAS NO DIFFERENCE!!! Both applied beautifully, so I'm guessing the real difference is in the ingredients. We all know Cult Nails takes pride in their ingredients (or lack thereof), I couldn't find what ingredients were in Bongo's polish. If you care about ingredients, I will recommend you stick to Cult Nails. It is worth the $12! Bongo's Sweet Cheeks will run you $3.99 at Kmart.
There you have it! A Charlatan dupe! Both beautiful, but I'll stick to my Cult. ;o)
My information:
Blog - http://nakedwithoutpolish.blogspot.com/
Facebook - https://www.facebook.com/LacquerLoversUnite
Twitter - https://twitter.com/NkdWthoutPolish
Pinterest - http://pinterest.com/nkdwthoutpolish/
Instagram - http://instagram.com/nakedwithoutpolish/
Google+ - https://plus.google.com/b/114788720640439091829/114788720640439091829/posts
**The featured products in this post were purchased by me with my own money. All opinions are my own.**
Happy Polishing!!
Becky :o)