Oddly enough, having a nail blog has brought me closer to some of the neighborhood moms! After a rough week/day we will get together with a bottle of wine and paint nails, talk, vent and just relax. The other night we had one of those get togethers. I loved how I did my friend's nails and asked if I could take pics and post them. Unfortunately it was 11 pm by the time I got done and since I don't have an Ott light or light box, I couldn't get great pics without natural light. I've always promised that I'd show you the good, not so good and bad. It's not perfect, but I had fun with this.
We used all Cult Nails products for this mani: Morning Glory, Time Traveler, Feel Me Up, Ay Poppy!, Quench, Wax That, Wicked Fast and Get It On.
Started by prepping her nails with Get It On, then each nail received two coats of polish (each nail with a different color - both pinkies one color, both rings one color, and so on). When the color dried, I added top coat. Every other nail received a different one, so that each color was wax on one hand and glossy on the other. Once top coats were dry, I took the other top coat and did dots with a dotting tool. Glossy top coats got dots with the wax effect top coat and vice versa.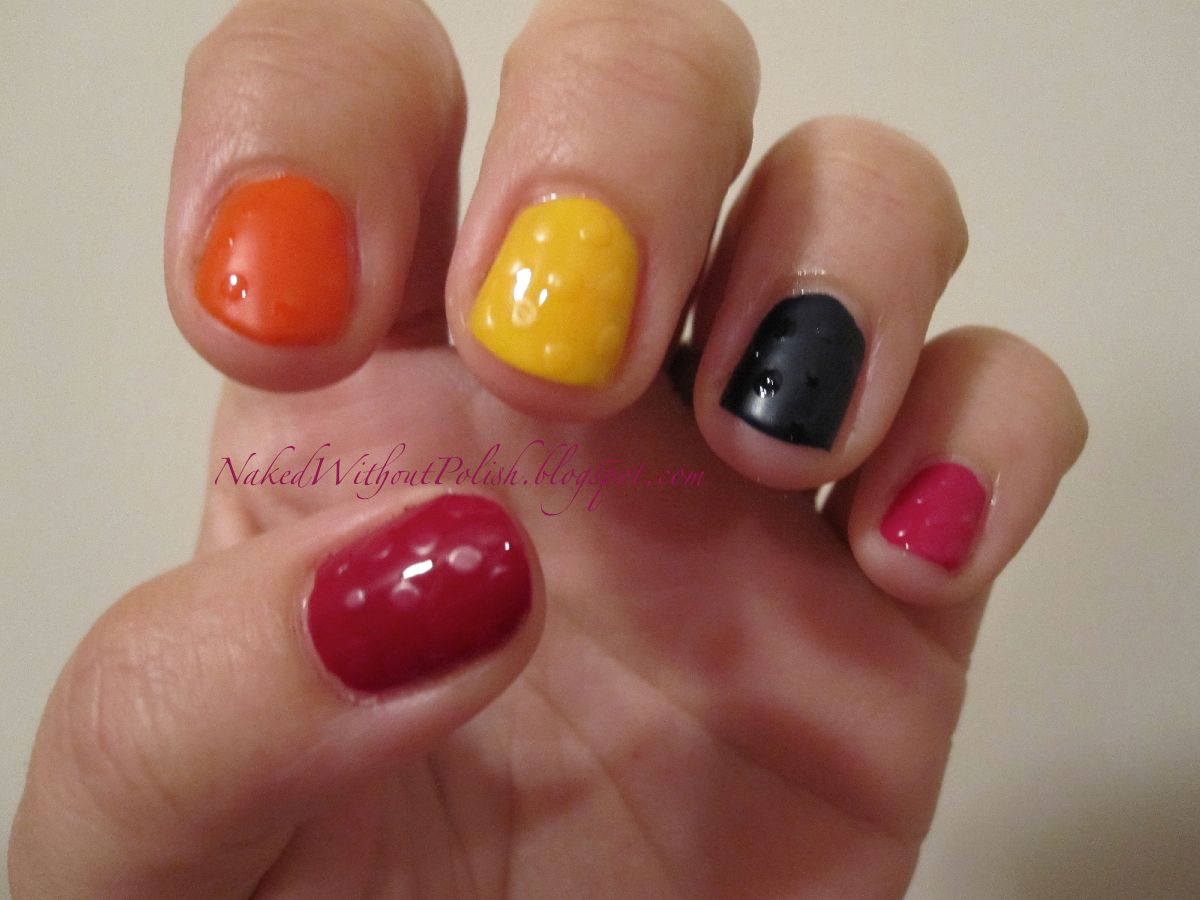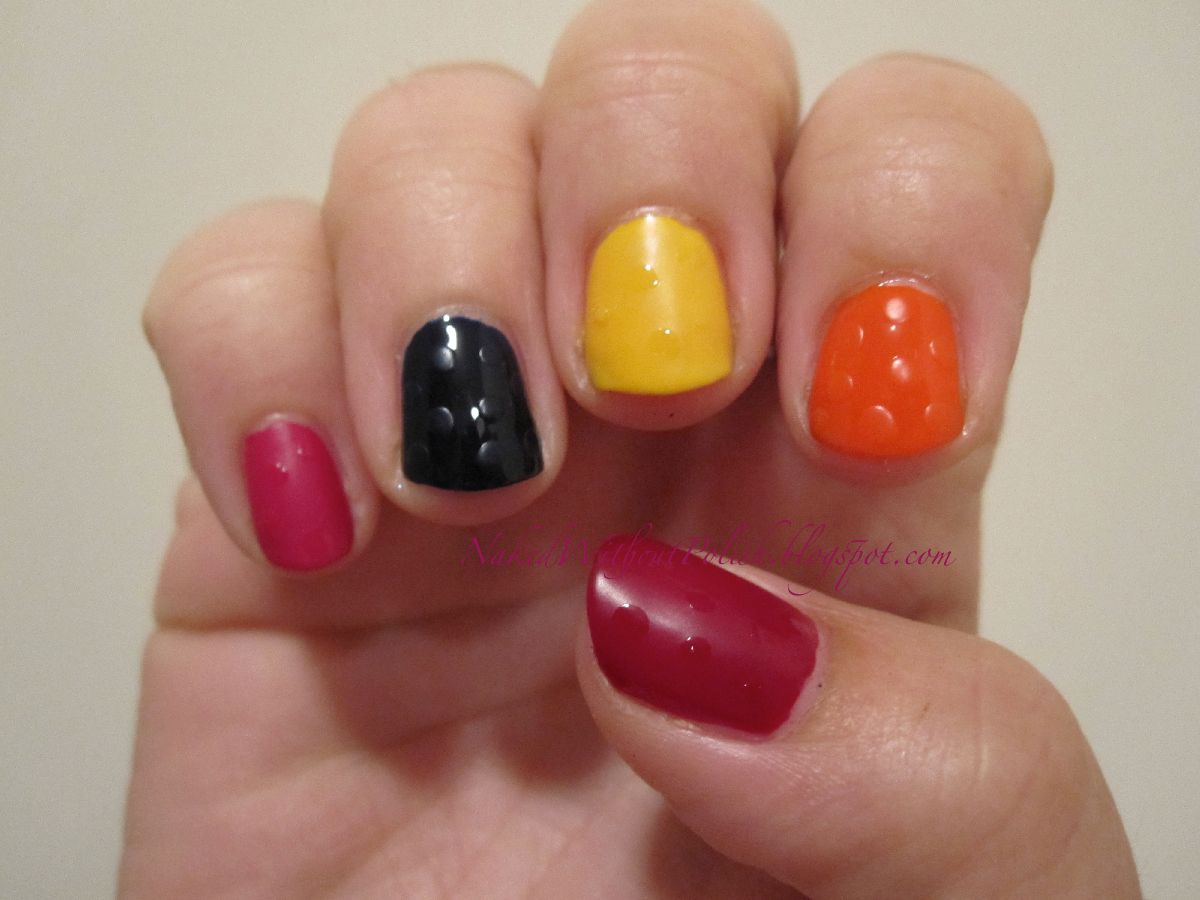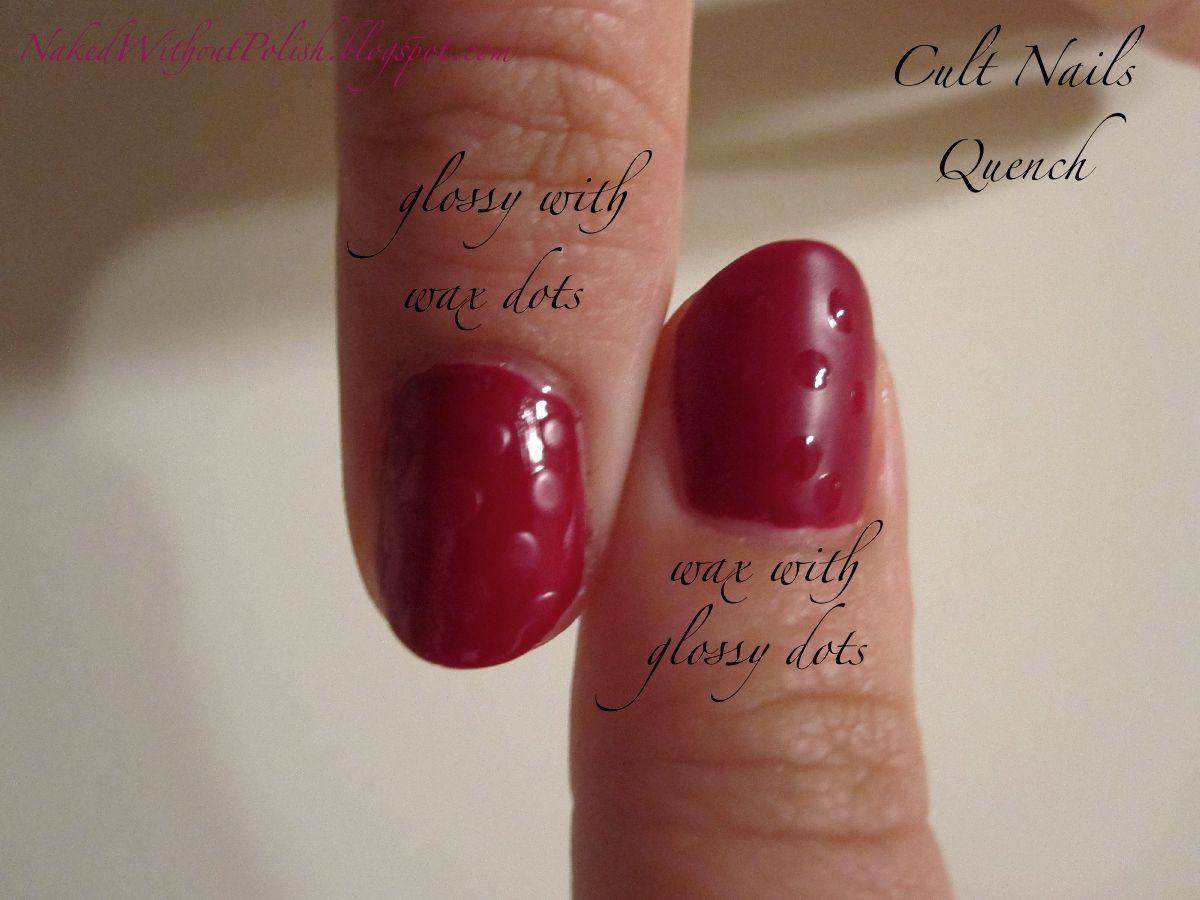 I thought it was a lot of fun and really want to try this again, but when I can take pics during the day. It was simple but different. You can't go wrong with Cult Nails products!!
My information:
Blog - http://nakedwithoutpolish.blogspot.com/
Facebook - https://www.facebook.com/LacquerLoversUnite
Twitter - https://twitter.com/NkdWthoutPolish
Pinterest - http://pinterest.com/nkdwthoutpolish/
Instagram - http://instagram.com/nakedwithoutpolish/
Google+ - https://plus.google.com/b/114788720640439091829/114788720640439091829/posts
Happy Polishing!!
Becky :o)