DazzleGlaze Perky Pop Swatch and Review
2:19 PM
**The featured product in this post was provided to me by the manufacturer for my honest review. All opinions are my own. I was not compensated.**

I wanted to do a bigger post today, but I got to hang out with Samantha from A Girl Obsessed yesterday, so I got a little behind. I've got a single, lonesome polish for you all today. This sparkling beauty is Perky Pop from DazzleGlaze. Ready for a little surprise in a bottle?
Perky Pop is described as "a bright pink jelly polish full of crystal red hex, pink holographic diamonds, and pink to blue iridescent shimmer".
$3.75 5mL/$7.50 15mL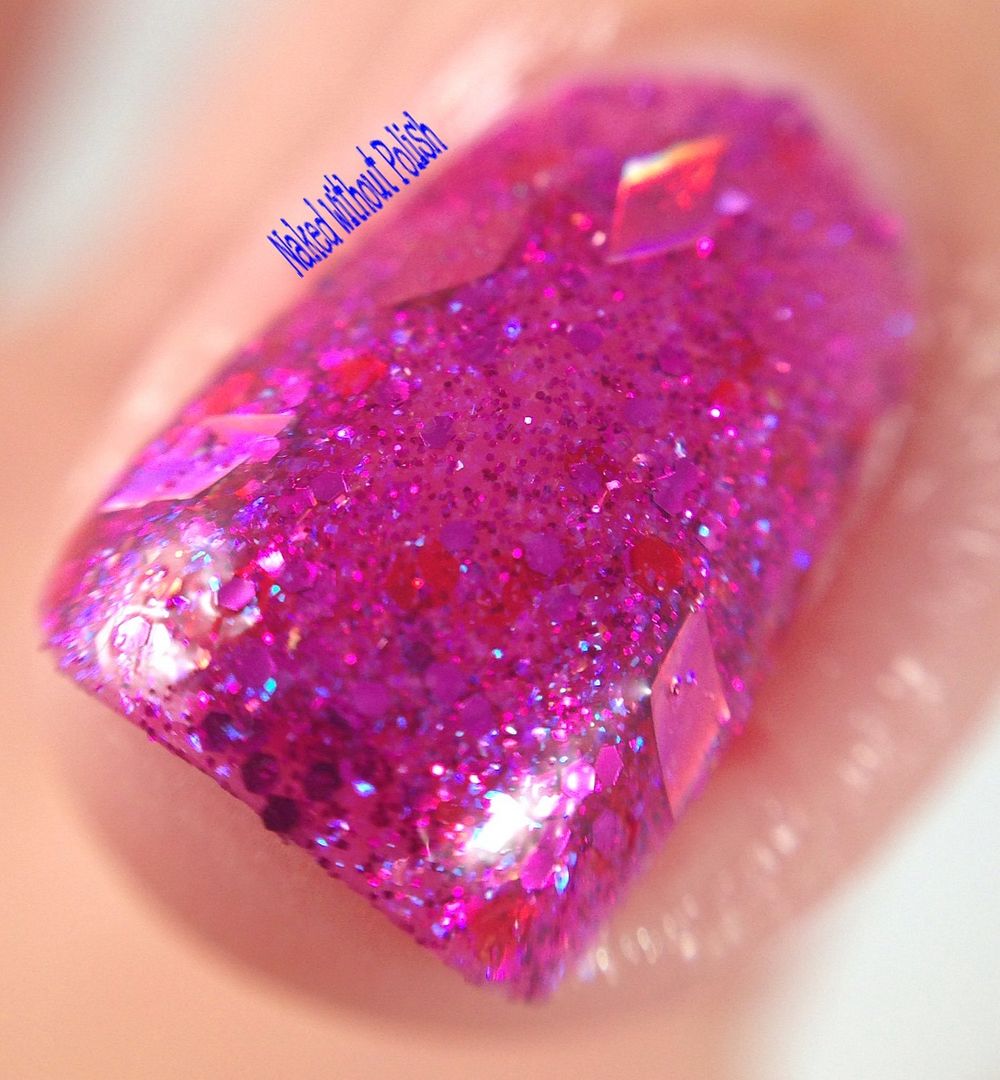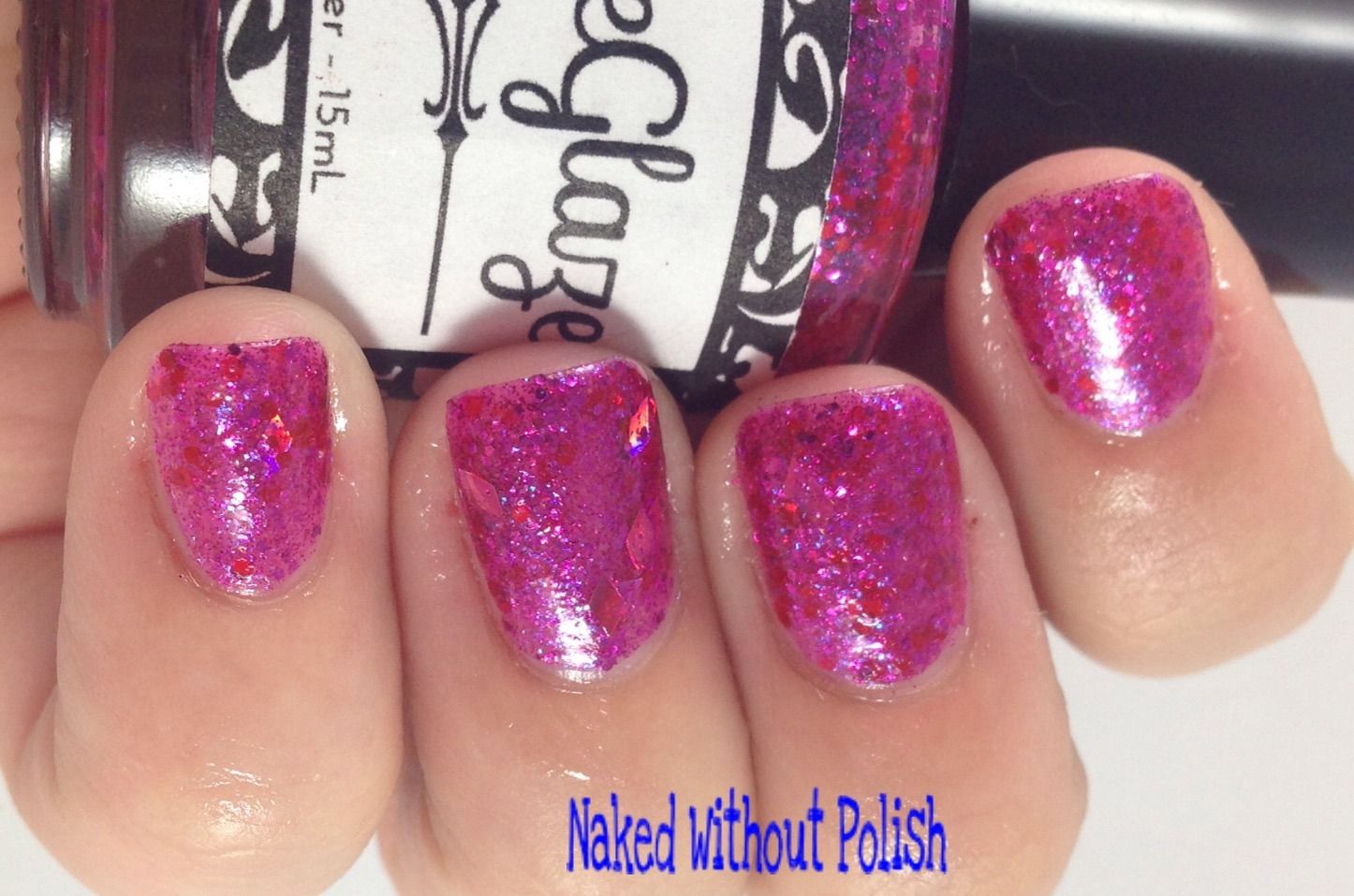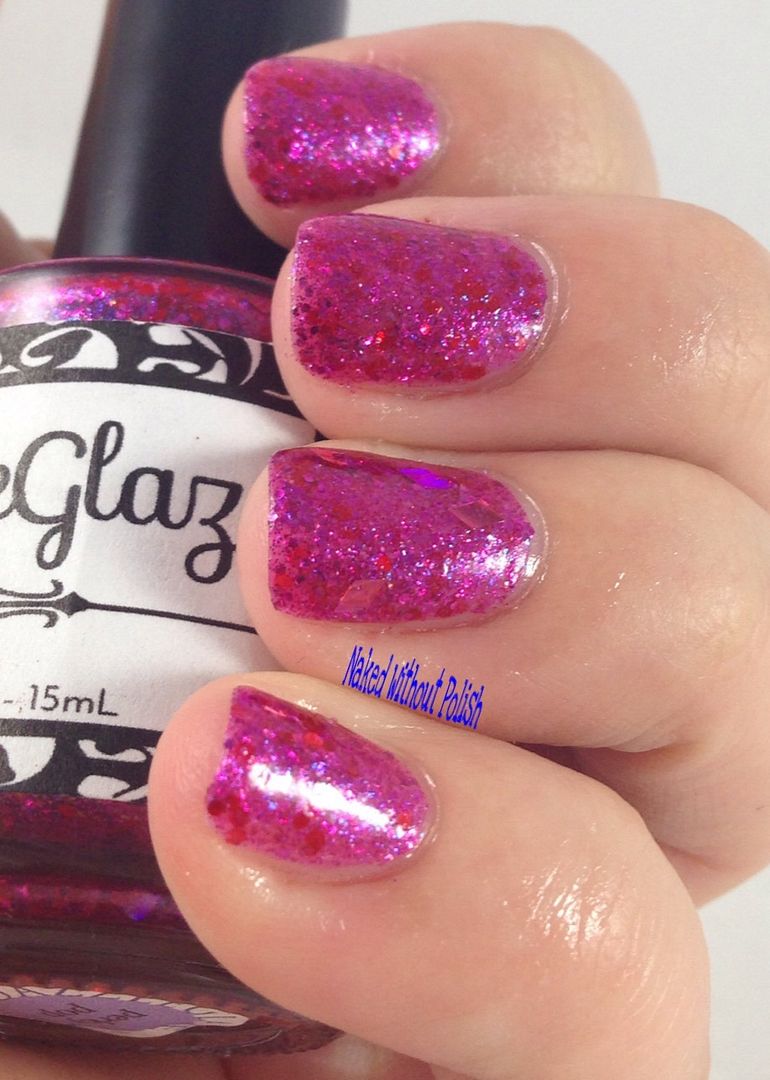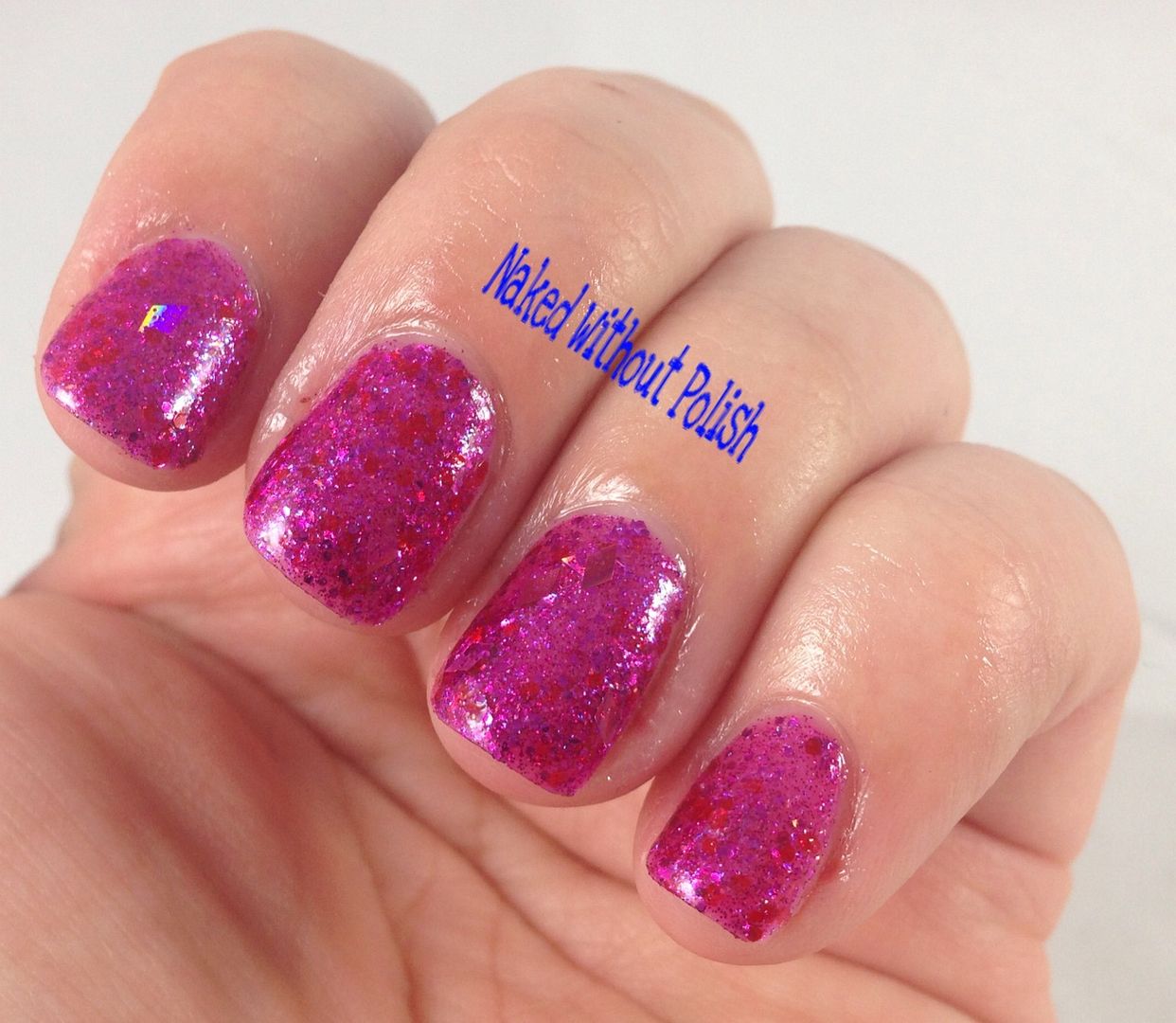 Perky Pop
was one that surprised me. Seeing the diamond shaped glitter in the bottle made me sad. If you know me, you know I'm not a fan of the larger shaped glitter. It was very well done and not annoying at all. Didn't have to fish for them and they lay flat. I was impressed. Other than those, I was thrilled with Perky Pop! The shade of pink is borderline fuchsia/magenta...so, of course, I was immediately drawn in. A lovely sparkle and smooth application. make Perky Pop a winner in my book.
Perky Pop is available now for $3.75 for a mini and $7.50 for a 15 mL bottle. It is a part of the Mesmeric Melodies Collection, this is the only one I have in that collection for now, but check out the others too! Soon, you'll be seeing two full collections from DazzleGlaze on my blog: a textured collection that was released a bit ago, and a new metallic one. I can't wait for you to see them!
DazzleGlaze information:
Etsy shop - https://www.etsy.com/shop/radiantlyvivacious
Website - http://radiantlyvivacious.com/
Facebook - https://www.facebook.com/RadiantlyVivacious
Twitter - https://twitter.com/RadiantlyV
Instagram - http://instagram.com/dazzleglaze
Pinterest -
http://www.pinterest.com/radiantlyv/
My information:
Blog -
http://nakedwithoutpolish.blogspot.com/
Facebook -
https://www.facebook.com/LacquerLoversUnite
Twitter -
https://twitter.com/NkdWthoutPolish
Pinterest -
http://pinterest.com/nkdwthoutpolish/
Instagram -
http://instagram.com/nakedwithoutpolish/
Ello -
https://ello.co/nakedwithoutpolish
**The featured product in this post was provided to me by the manufacturer for my honest review. All opinions are my own. I was not compensated.**
Happy Polishing!!
Becky :o)