Seventy Seven Nail Lacquer Winter's Kiss Limited Edition Swatch and Review
9:42 AM
**Nothing to Disclose**

I've got a very limited edition beauty from Seventy Seven Nail Lacquer to show you all today! I bought Winter's Kiss shortly after Christmas, and finally got around to swatching it. When she released it, there was only 22 bottles of it available. Surprisingly it is still available in her shop. When I saw it was still available to purchase, I knew I had to get my post up ASAP so you guys had the chance to snag it and not miss out. So, keep reading to see my review and swatches! I hope you love it as much as I do!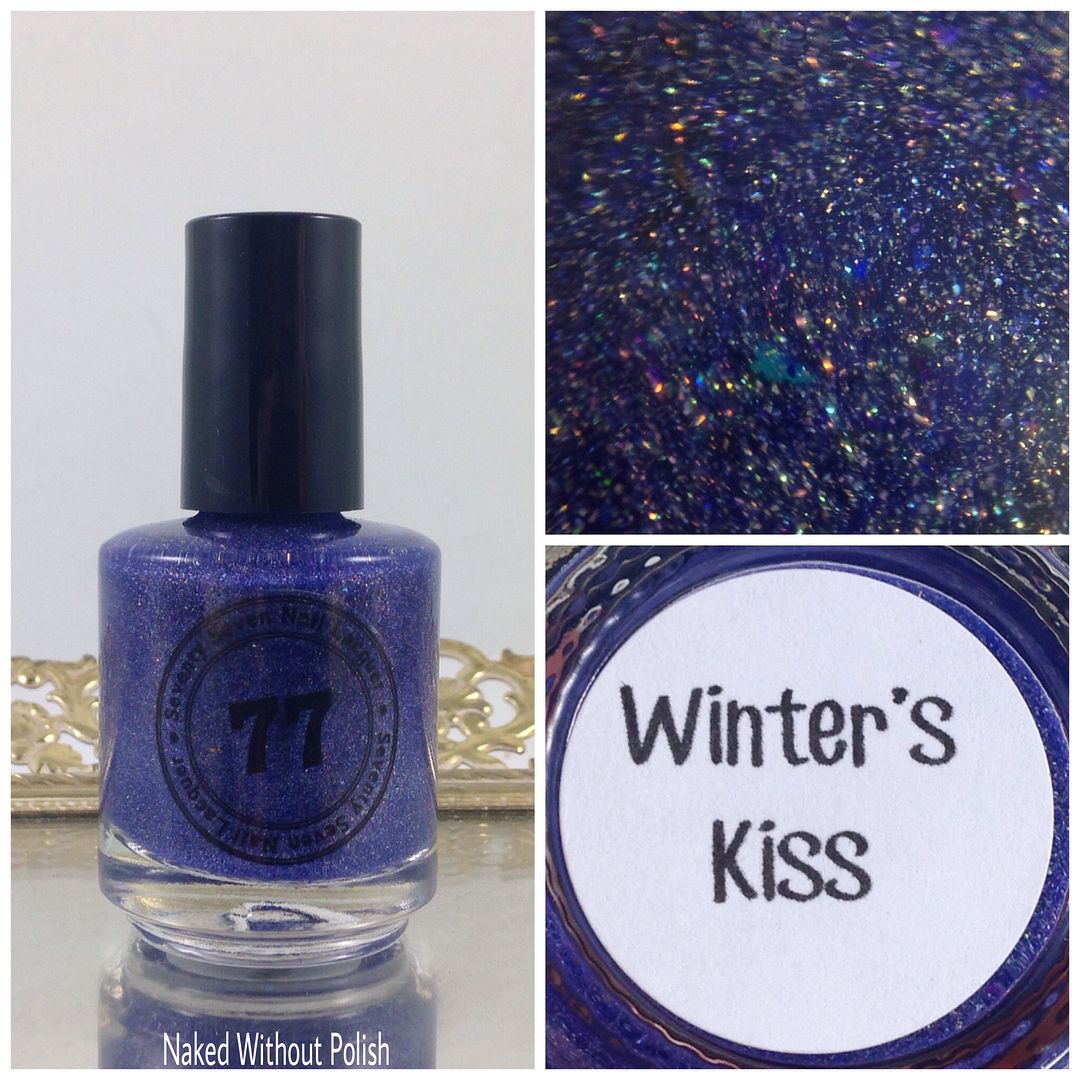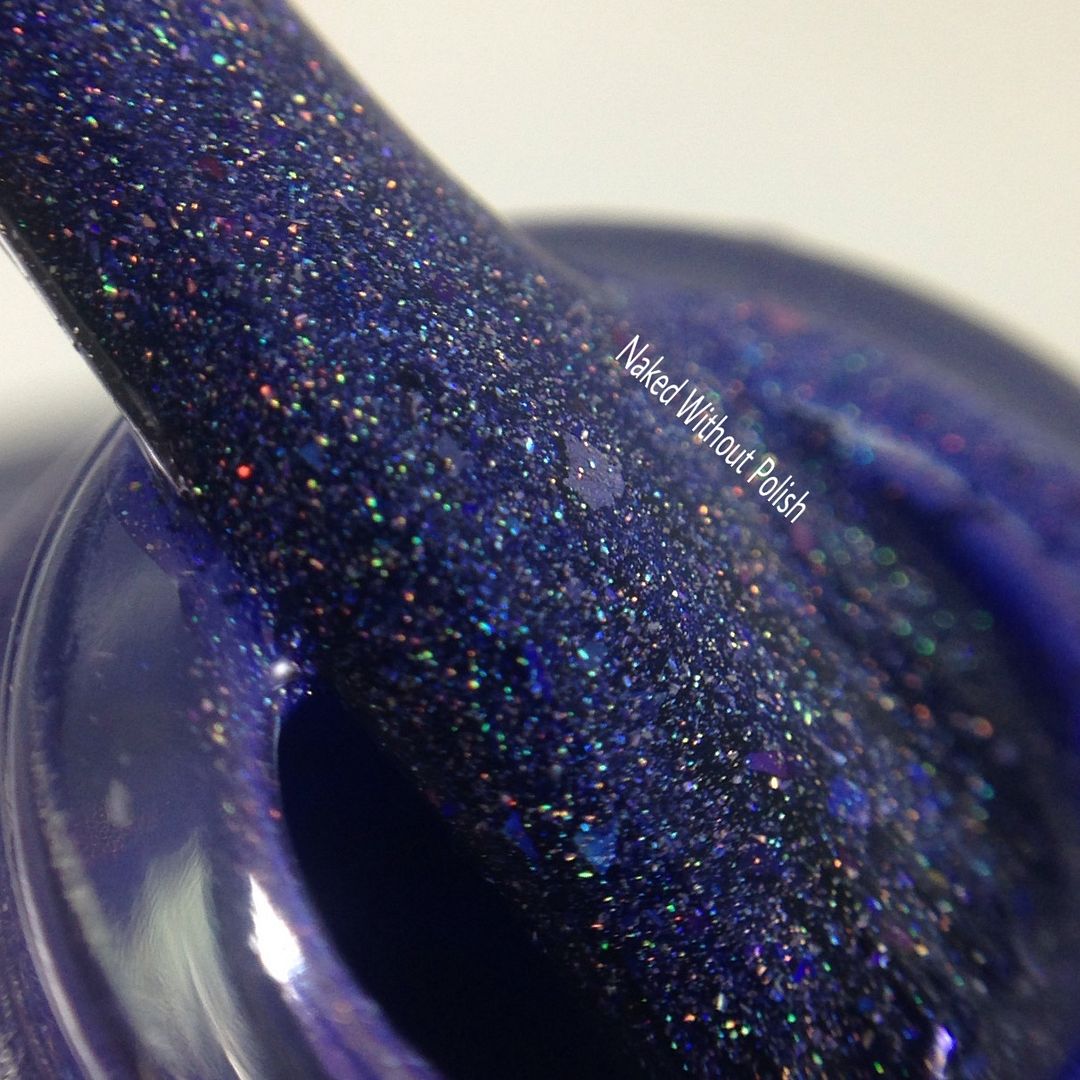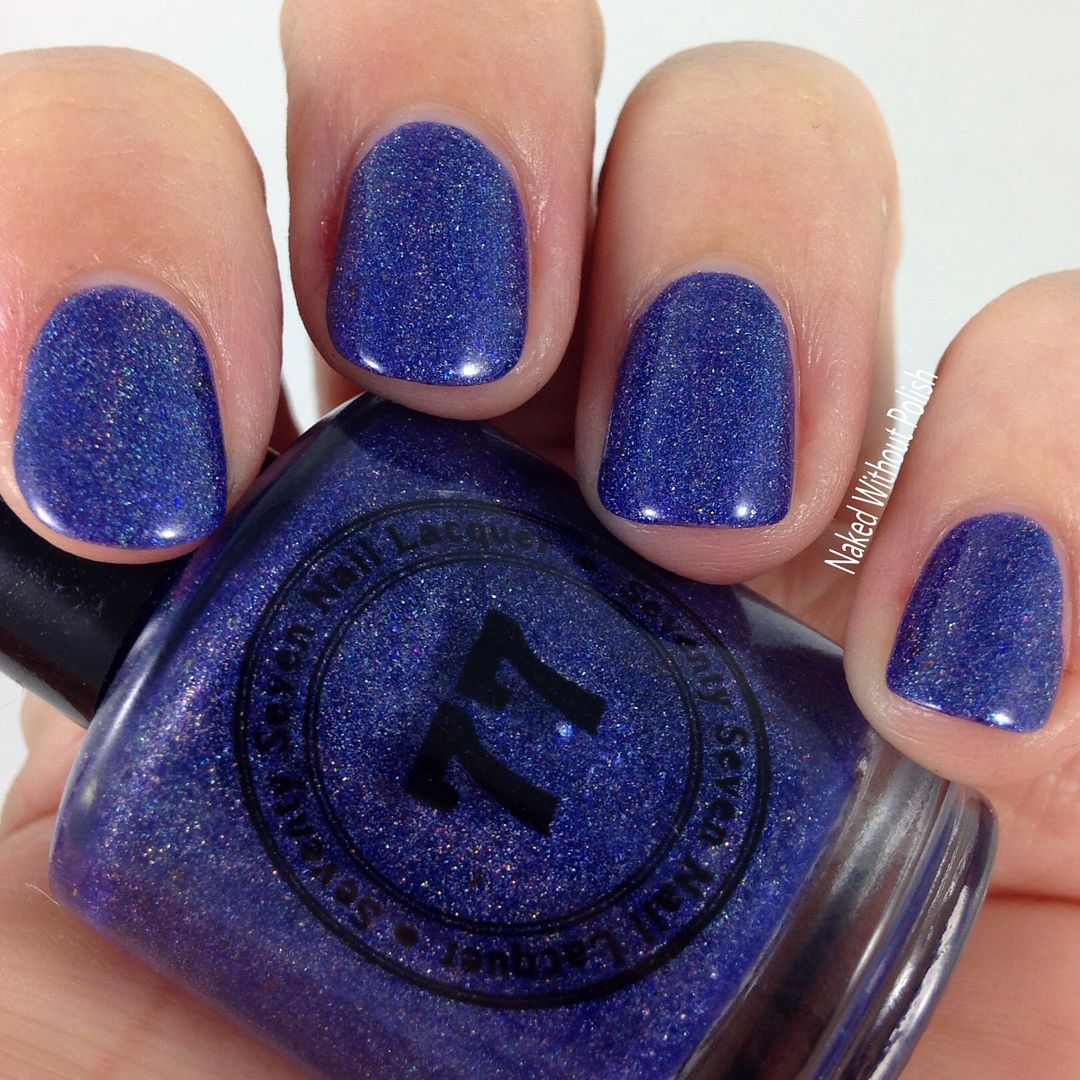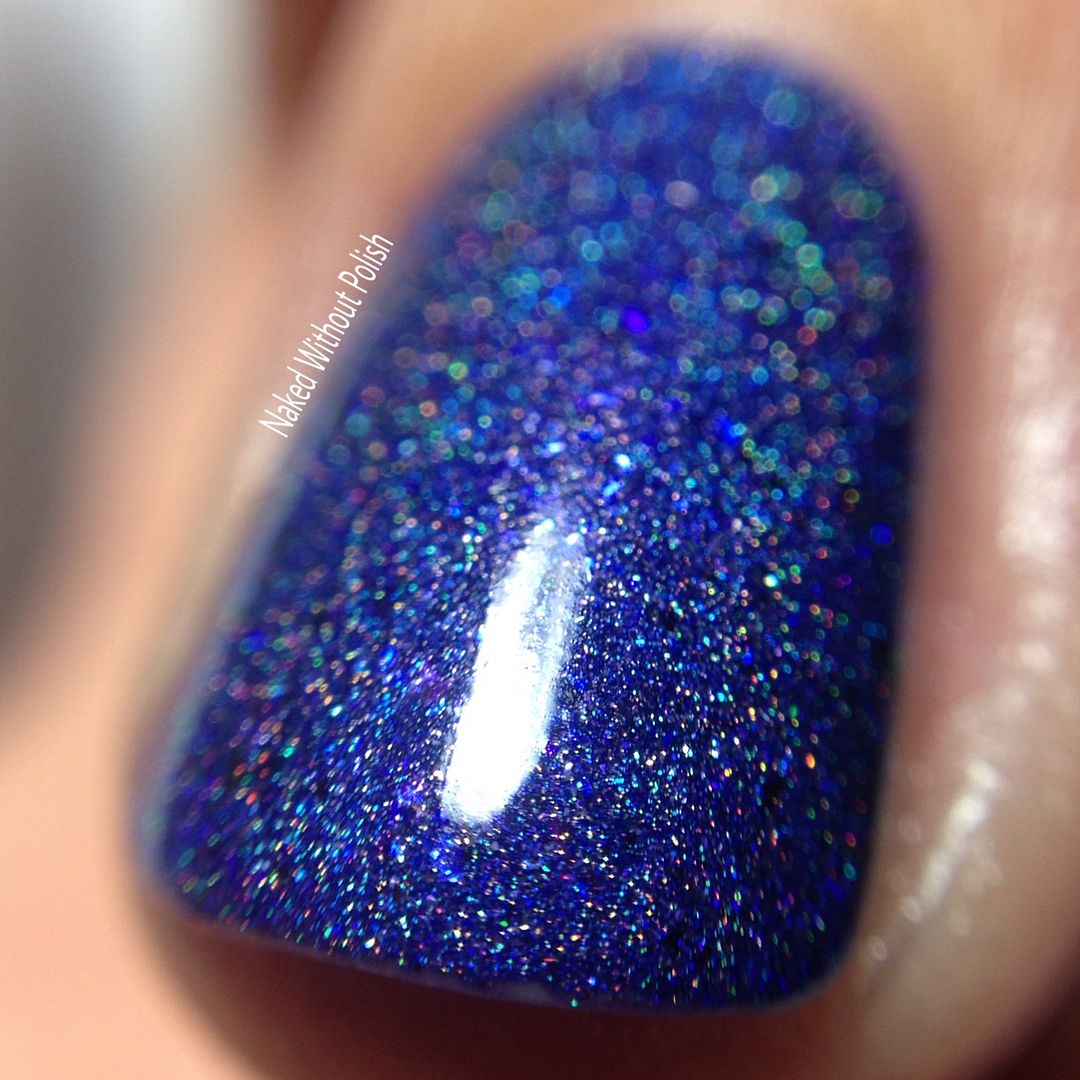 Winter's Kiss was slightly thicker than normal, but not too thick that you had to add thinner. Just know it isn't a thin sort of formula. It applies beautifully, and was easy to work with. Because it isn't thin it won't flood your cuticles. I never had to do any clean up. The photos she shared in her Facebook fan group, I thought it was going to be more purple. It is definitely blue, but photographs like a blurple. A little iffy on the color, but still photographs beautifully so you can see all the details.
Winter's Kiss is still available at www.seventysevennaillacquer.com for $12.99. There were only 22 bottles available when she put them up right before Christmas. Not sure how many are left, but get yours while you can! Make sure you are following Seventy Seven Nail Lacquer on all of her social media platforms (links below) to stay updated on news, releases, and sales.
What do you blue lovers think about this one? I love deep colors like this year round. You can pair it with just about anything.
Seventy Seven Lacquer information:
Shop -
http://www.seventysevennaillacquer.com
Facebook -
https://www.facebook.com/77naillacquer
Fan Group -
https://www.facebook.com/groups/77nlupdates/
Instagram -
https://www.instagram.com/77naillacquer
My information:
Blog -
www.nakedwithoutpolish.com
Facebook -
https://www.facebook.com/LacquerLoversUnite
Twitter -
https://twitter.com/NkdWthoutPolish
Pinterest -
http://pinterest.com/nkdwthoutpolish/
Instagram -
http://instagram.com/nakedwithoutpolish/
**The product in this post was purchased by me with my own money. All opinions are my own. I was not compensated.**
Happy Polishing!!
Becky :o)