Lantern & Wren Frosted Flakies Swatch and Review
11:06 AM
**Press Samples**

Happy Friday, everyone!! First things first, today's post is a group custom. If you want this polish, you're going to want to go join Fantasmic Flakies. Really though, you're going to want to join the group regardless, because those ladies share some AMAZING flakie-filled beauties. With that said, their group custom for the month was created by Lantern & Wren. Yes, I know the bottle says Ellison's Organics, but she is currently going through the rebranding process. She is getting rid of the last of her bottles with Ellison's Organics on them so she can start using bottles with the new name and logo. You guys are going to love the new logo. I got a sneak peek and it's swoon-worthy!
Frosted Flakies is described as "a white, shimmery polish with purple, red, and blue flakies, and blue/green holo glitter".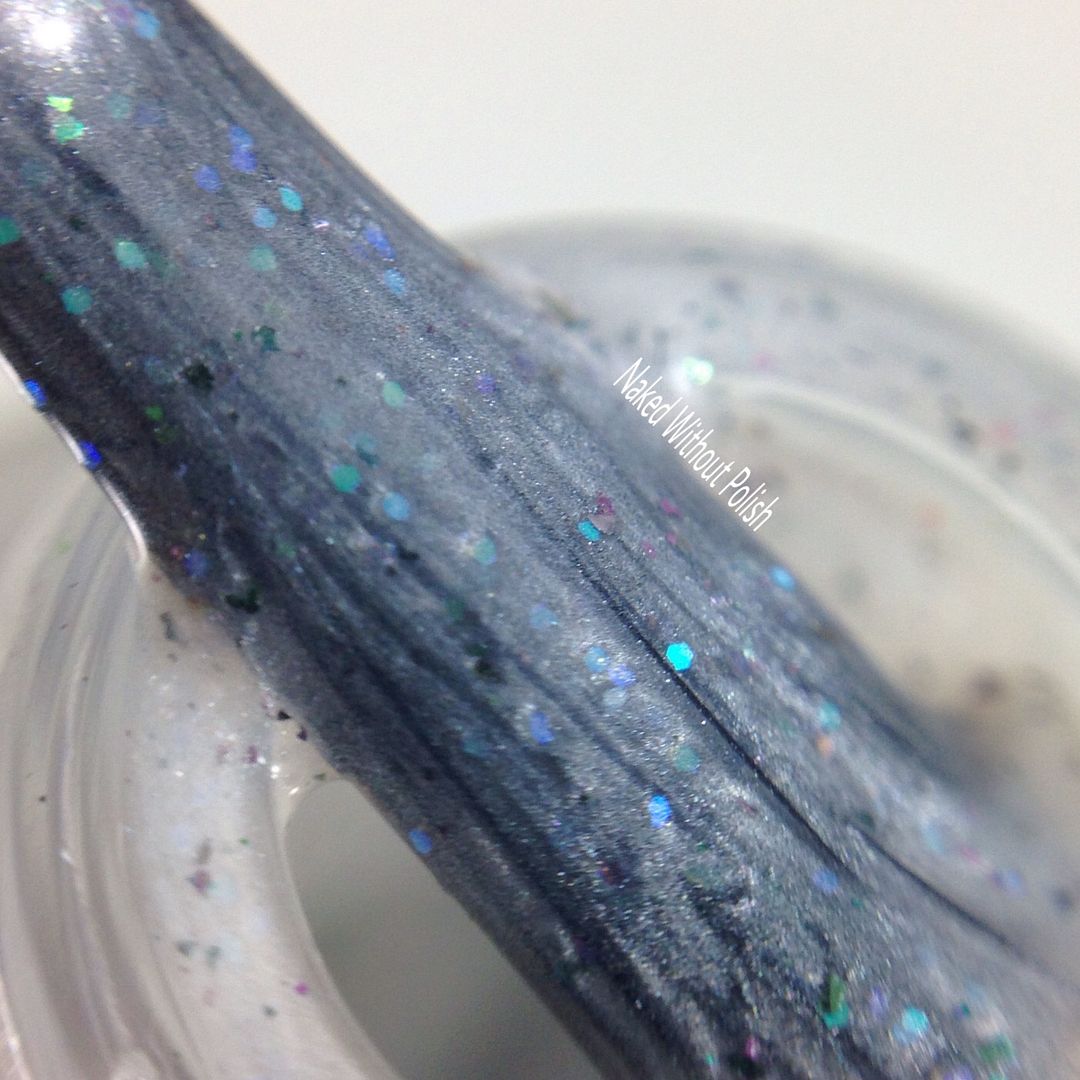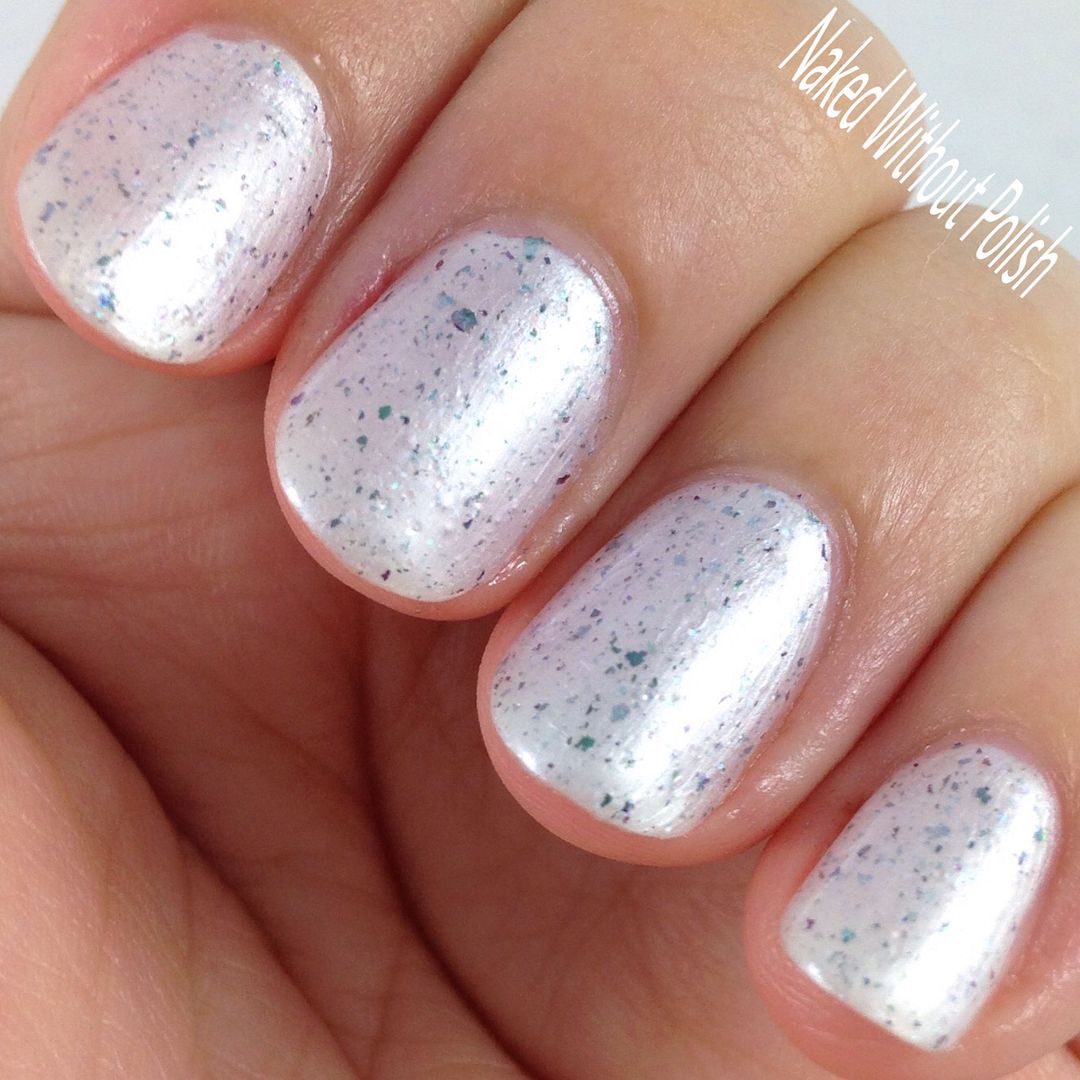 Frosted Flakies is a little sheer and would be beautiful as a topper over a soft blue or pink cream. It had a smooth application and incredible formula. Three easy coats alone will get you a fully opaque manicure. I know a lot of you will think it is too "frosty"...I thought the same thing. Once I got it on, though, I couldn't have been more pleased with it. The flakies pop beautifully. It would make an incredible base for some nail art!
Members of the Fantasmic Flakies group can pre-order Frosted Flakies at www.lanternandwren.com. It is $12 and will be available for the next three weeks or so. All orders will be shipped at the end of the month. Make sure you are following Lantern & Wren on all of their social media platforms (links below) to stay updated on news, releases, and sales.
Have you grabbed this one yet? I love how playful it is, and it will be great for all seasons. If you haven't tried anything from Lantern & Wren/Ellison's Organics yet, you need to get on that. Her stuff is fantastic!
Ellison's Organics/Lantern & Wren information:
Shop -
www.lanternandwren.com
Facebook -
www.facebook.com/lanternandwren
Fan Group -
https://www.facebook.com/groups/ellisonsorganics/
Twitter -
https://twitter.com/lanternandwren
Pinterest -
www.pinterest.com/LanternandWren
Instagram -
www.instagram.com/lanternandwren
My information:
Blog -
www.nakedwithoutpolish.com
Facebook -
https://www.facebook.com/LacquerLoversUnite
Twitter -
https://twitter.com/NkdWthoutPolish
Pinterest -
http://pinterest.com/nkdwthoutpolish/
Instagram -
http://instagram.com/nakedwithoutpolish/
**The products in this post were provided to me by the manufacturer for photography and my honest review. All opinions are my own. I was not compensated.**
Happy Polishing!!
Becky :o)