**Press Sample**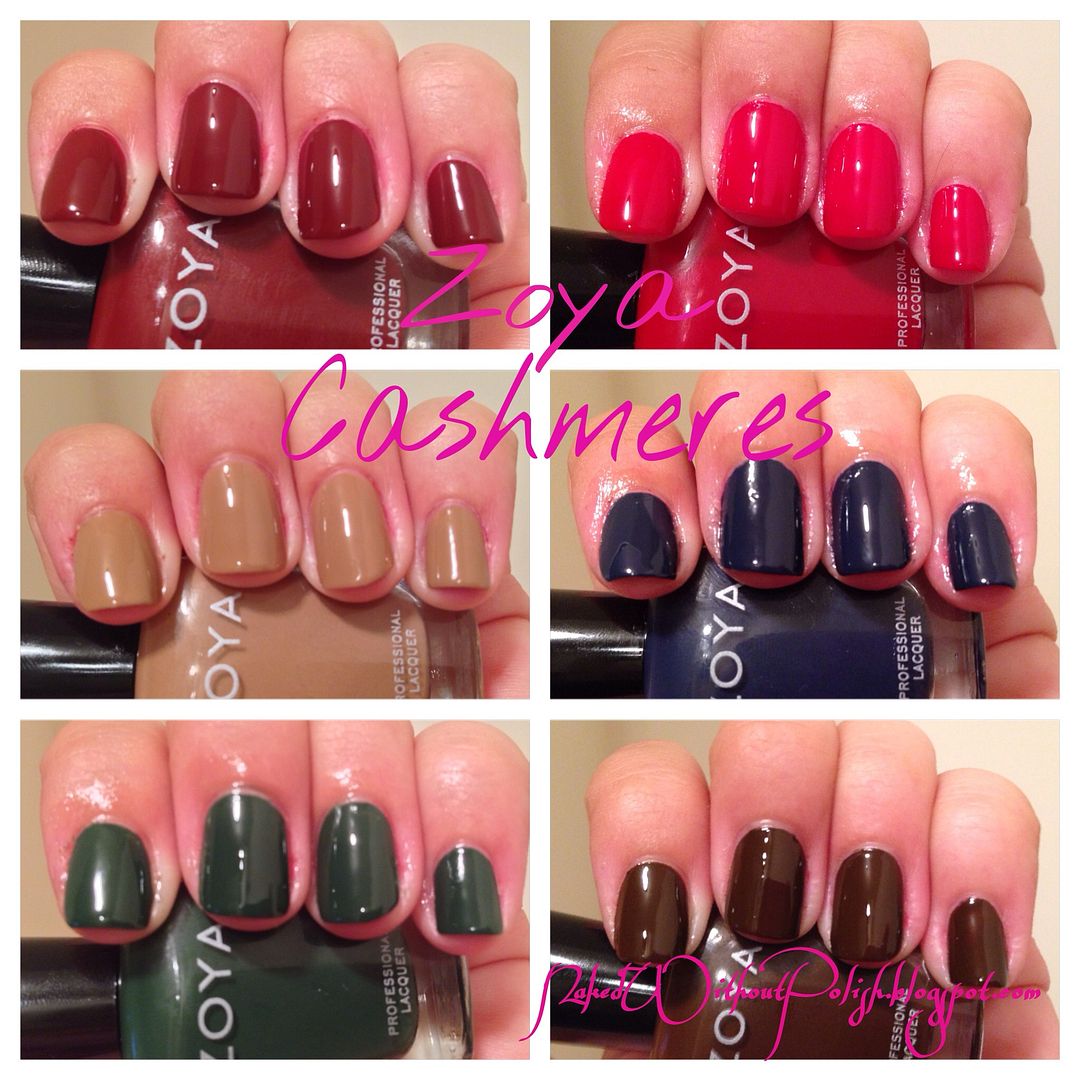 Hello, lovies! Oh how I've missed you all!! I was able to steal the hubbies computer for a few hours today to make a post for you all. Today, I am going to show you all the beautiful Zoya Cashmeres collection. Six lovely cremes that are perfect for the Fall/holiday season!
Zoya Pepper is described as "a brick red cream". Pepper is the perfect shade of red for me. Not too dark and not too bright. It's the color of a freshly fallen leaf...or a pile of them. This color just seems to wrap around you with such warmth. It's lovely!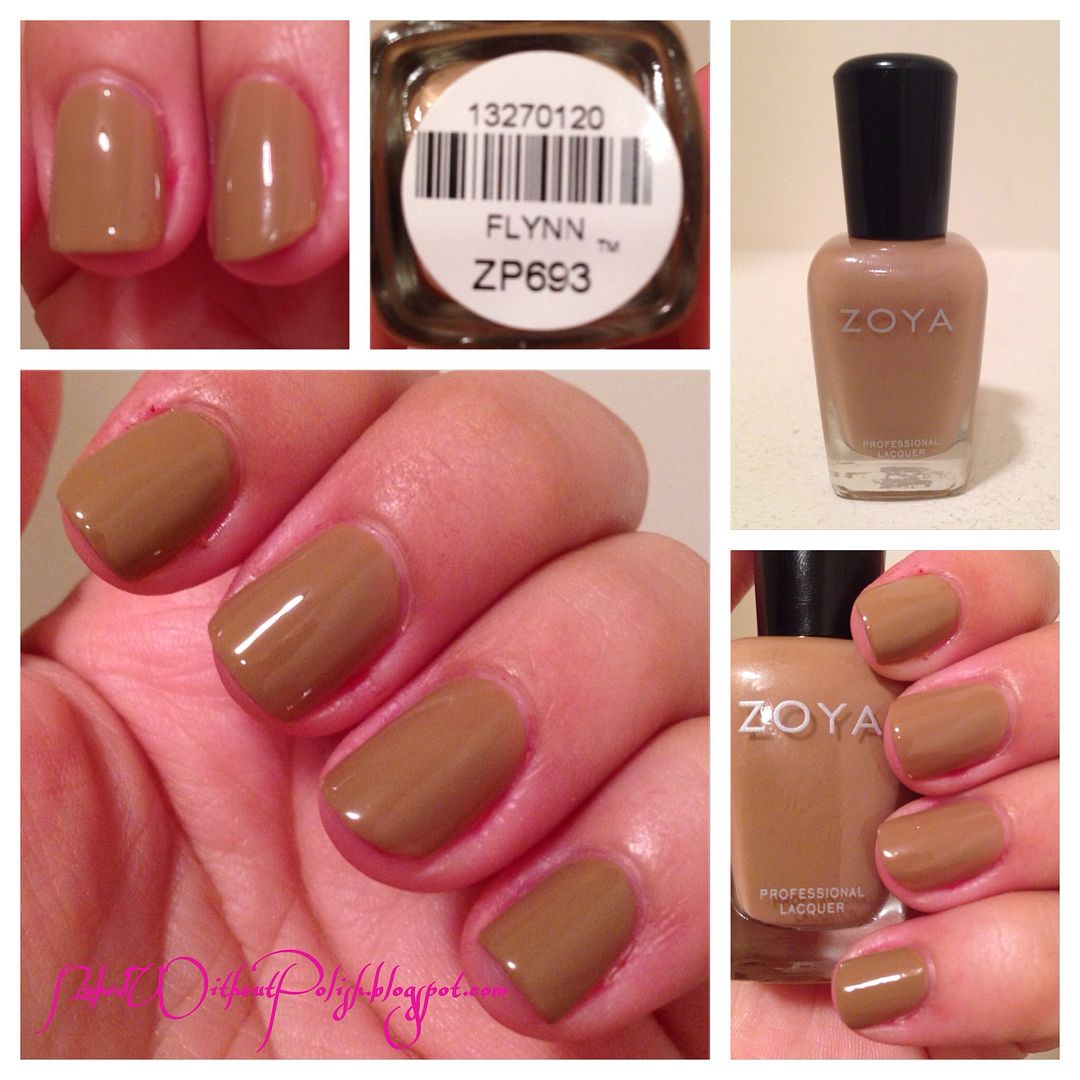 Zoya Flynn is described as "a lush caramel brown nude cream". That is the perfect description for Flynn. For some reason, when I had this on, I really wanted it to smell like a toasted marshmallow. It was as if this color was full of memories.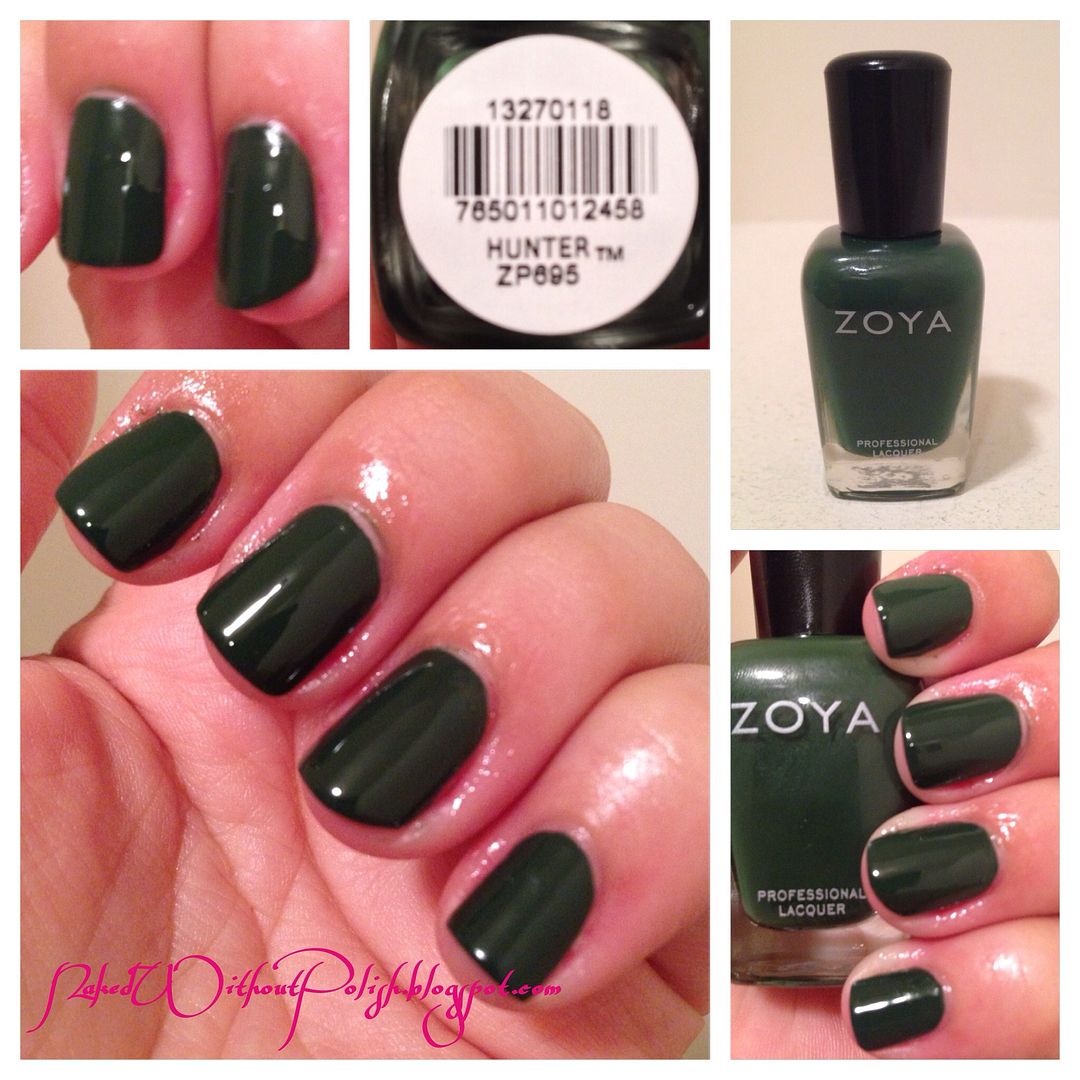 Zoya Hunter is described as "a dark sea green cream". It's easy to envision a large bunch of seaweed when you look at Hunter, but considering the time of year, you really envision a large pine tree just asking for tinsel, bulbs and handmade decorations to be delicately placed on it's limbs.
Zoya Louise is described as "a rich chocolate brown cream". Louise doesn't make me think of chocolate, it makes me think of beautiful freshly roasted coffee beans. Deep, dark and fragrant. Just waiting to be ground and made into that perfect cup of coffee to warm you on that cold winter's day.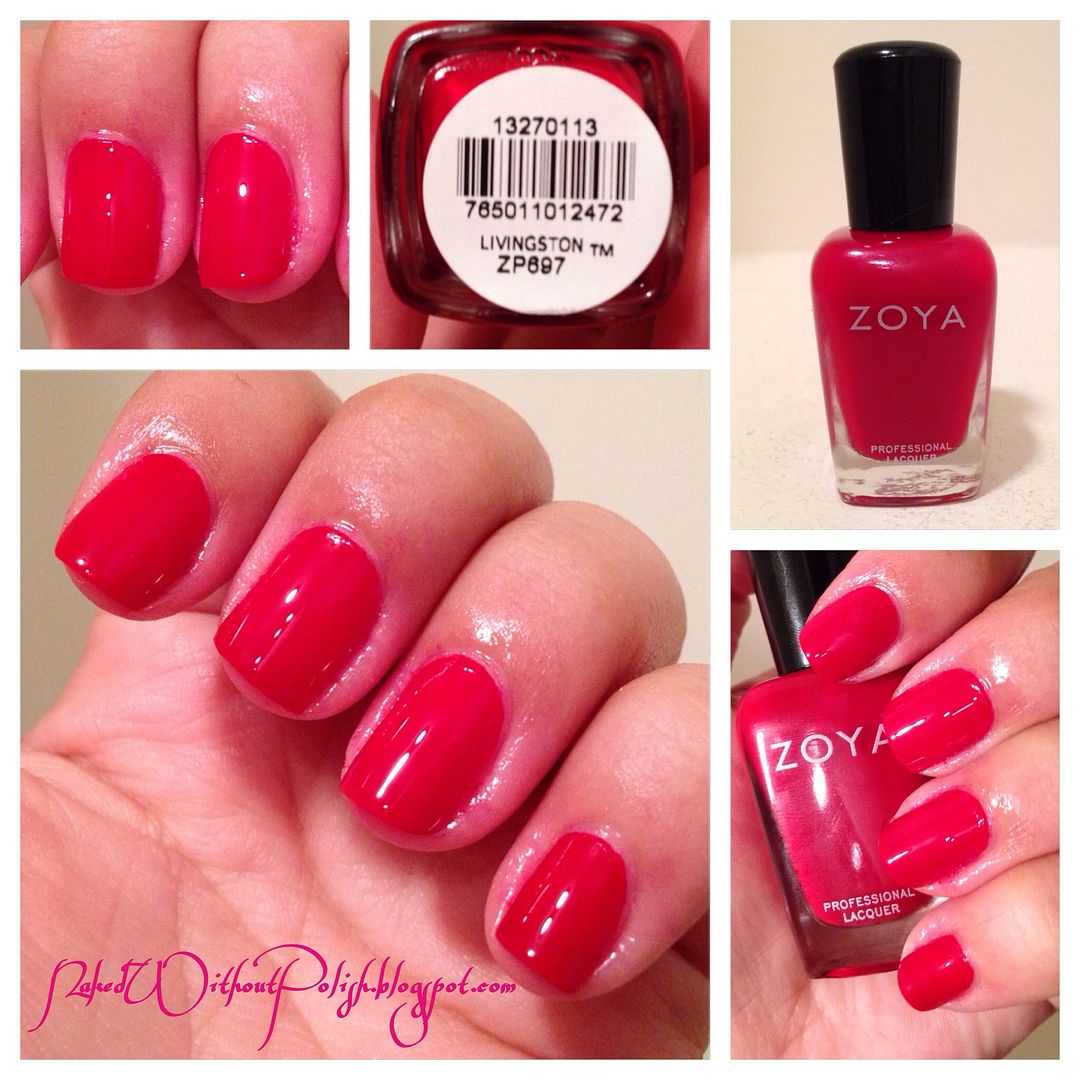 Zoya Livingston is described as "a lush autumn red". Definitely NOT the first thing I think of when I see Livingston, unless your brain thinks apples then autumn then this. I see a counter of apples just waiting to be peeled, sliced and baked into a delicious pie!
Zoya Sailor is described as "a classic dark navy cream". Sailor is perfectly nautical, but it's the perfect shade of the fall sky. Imagine roasting marshmallows around a campfire under a huge canopy of this shade just scattered with stars. Perfect right?!
Zoya
's cremes have such a smooth formula which makes the application, clean up and removal a breeze. I used two coats of each color for full opacity. There was no staining and minimal clean up. You can grab your own of each of these at Zoya's website for $8 a bottle or the sampler for $48.
Don't pass any of these up! They are beautiful basic creams that are a staple in any

one's stash!
Brand information:
Website - http://www.zoya.com/
Blog - http://zoyanailpolish.blogspot.com/
Facebook - https://www.facebook.com/ZoyaNailPolish
Twitter - https://twitter.com/ZoyaNailPolish
Pinterest - http://pinterest.com/zoyanailpolish/
Instagram - http://instagram.com/zoyanailpolish
YouTube - http://www.youtube.com/zoyanailpolish
My information:
Blog - http://nakedwithoutpolish.blogspot.com/
Facebook - https://www.facebook.com/LacquerLoversUnite
Twitter - https://twitter.com/NkdWthoutPolish
Pinterest - http://pinterest.com/nkdwthoutpolish/
Instagram - http://instagram.com/nakedwithoutpolish/
Google+ - https://plus.google.com/b/114788720640439091829/114788720640439091829/posts
**The product in this post were provided to me by the manufacturer for my honest review. All opinions are my own. I was not compensated.**
Happy Polishing!!
Becky :o)