A Girl Obsessed Exclusive MTV Movie Award for The Artisan Group
12:01 PM
The wonderful Samantha over at A Girl Obsessed (shop is currently on vacation) was recently accepted into The Artisan Group. What did she do as soon as she was accepted? She dove right in reserved a spot at the MTV Movie Awards gifting suite. She took inspiration from the popcorn tub award they give out and created this beauty!!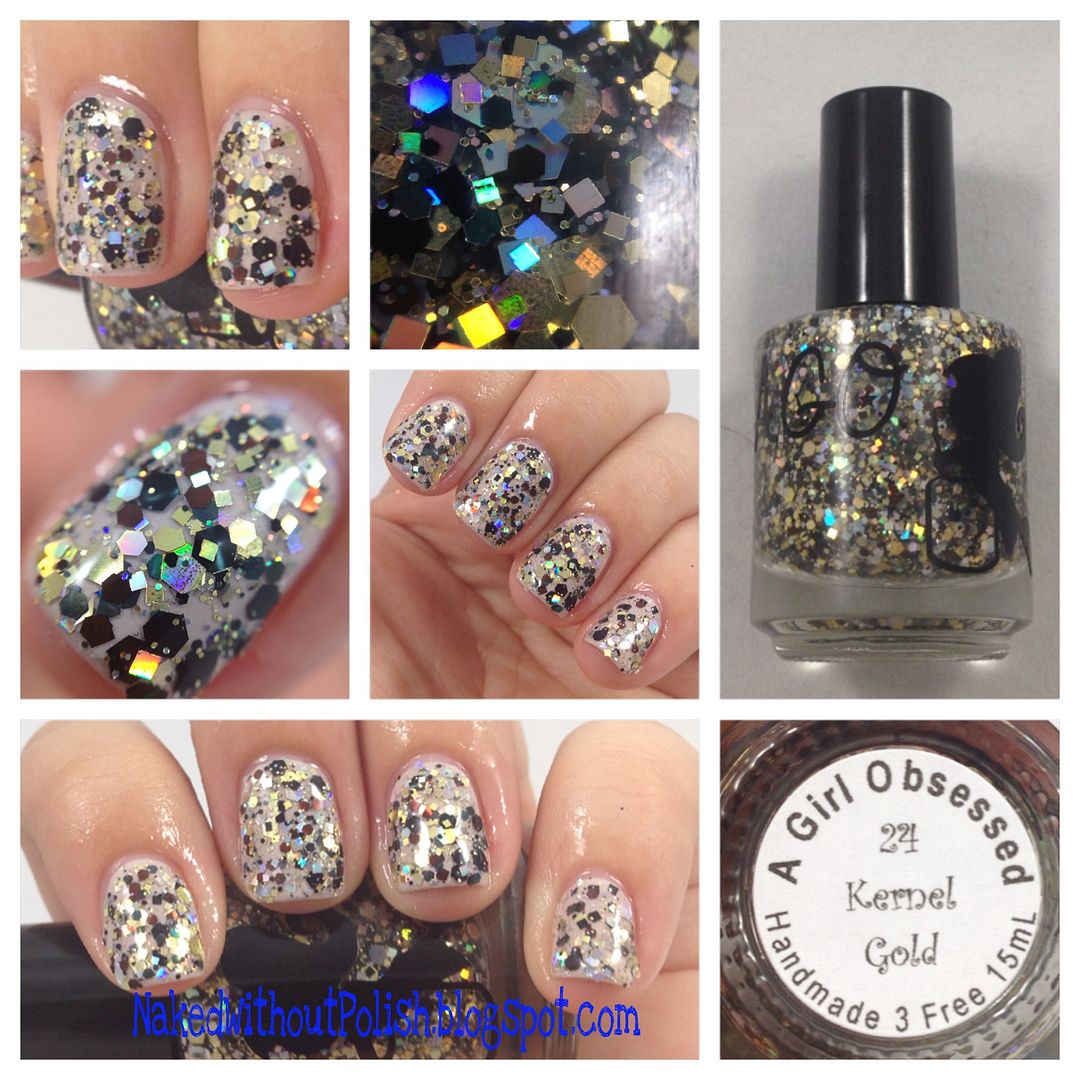 24 Kernel Gold is a clear based glitter topper with brown, black and gold glitter as well as some holographic gold glitter. This is two coats of 24 Kernel Gold over 3 coats of But He Loves Pie, also from A Girl Obsessed. Topped with A Girl Obsessed's Magpie Shine top coat, 24 Kernel Gold is a total eye catcher. The combination of colors is perfect! Her inspiration is definitely visible.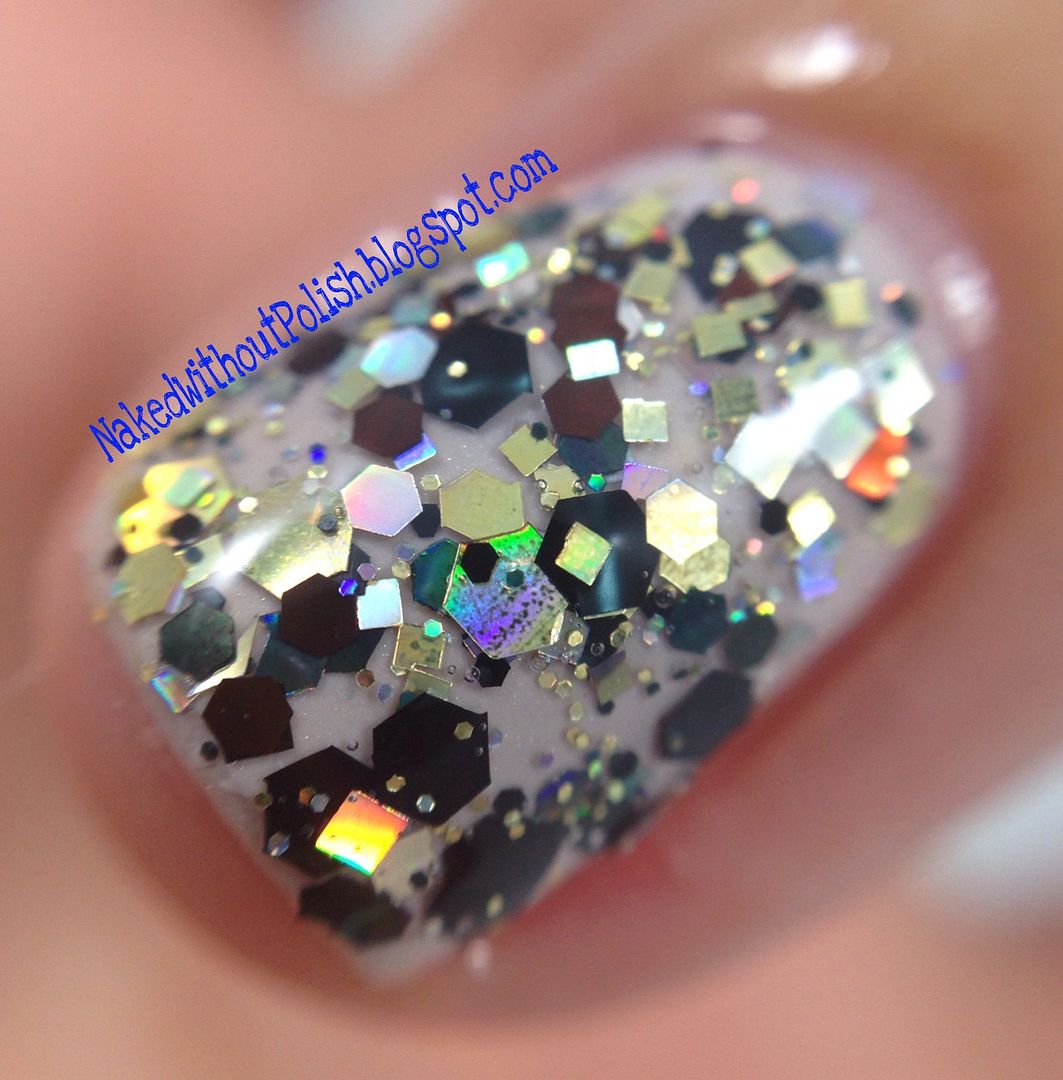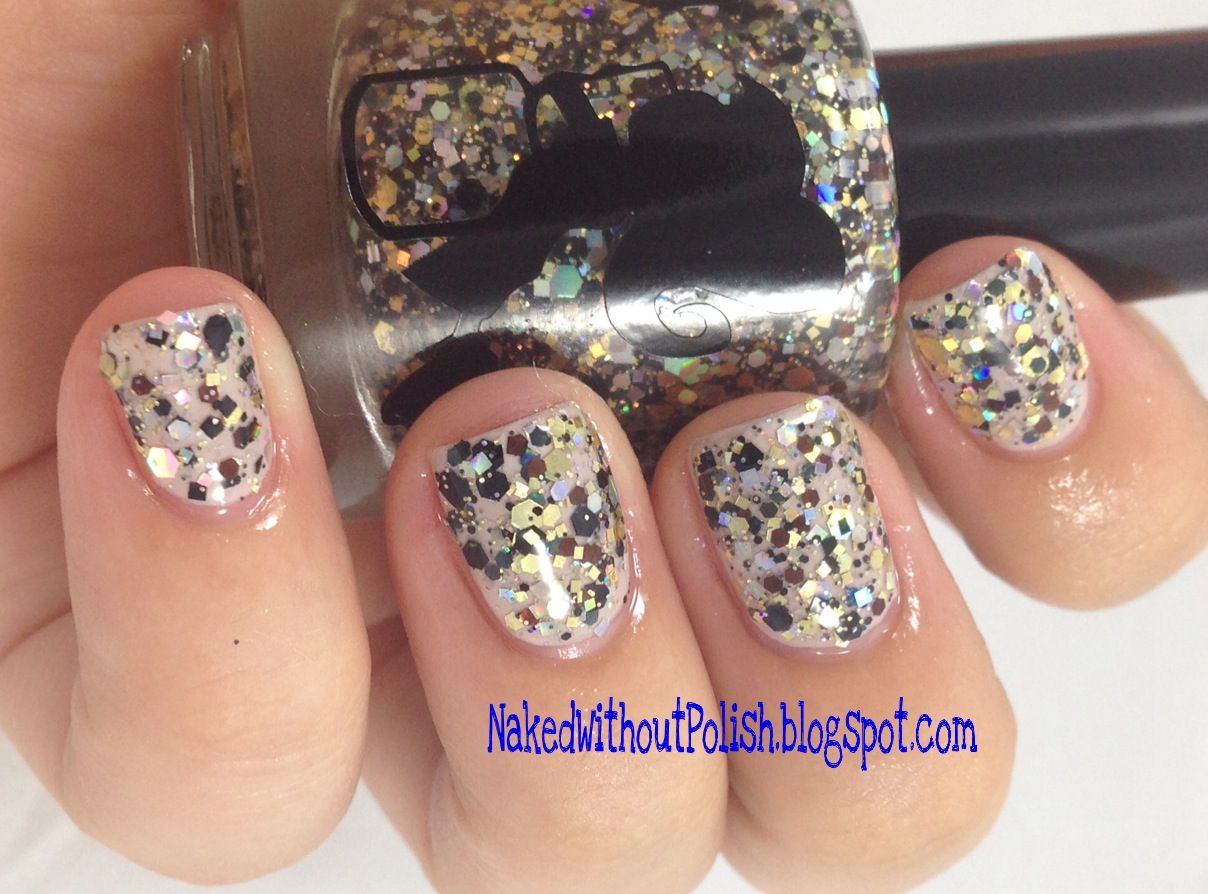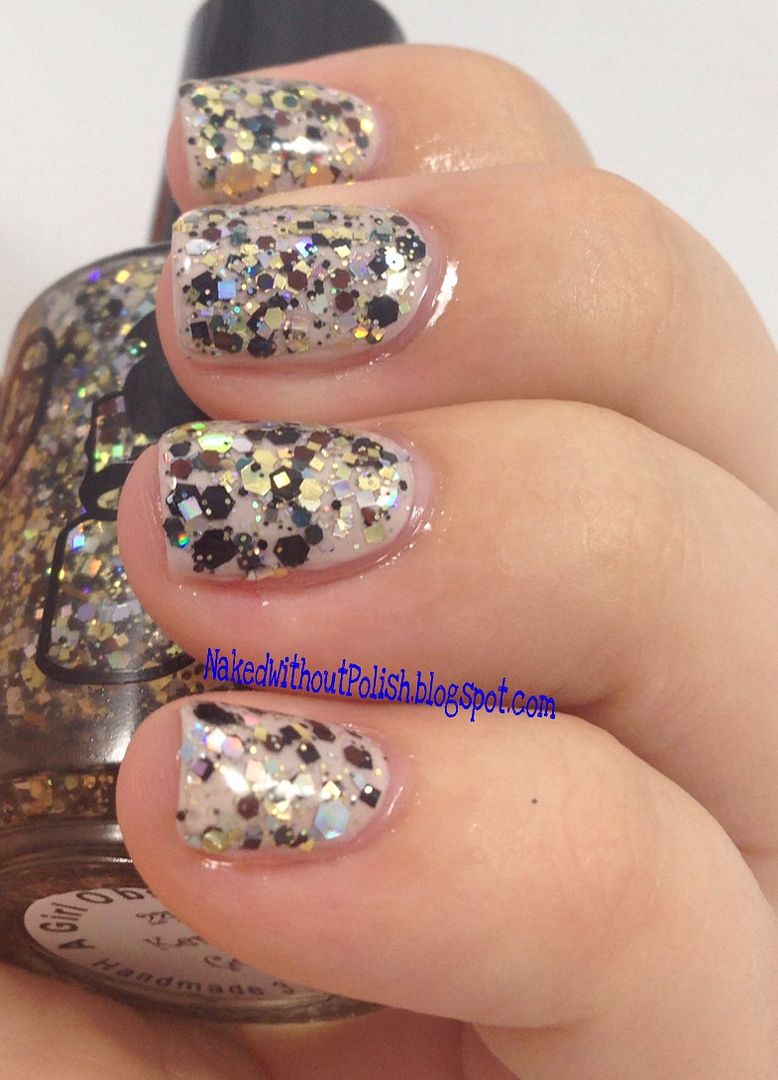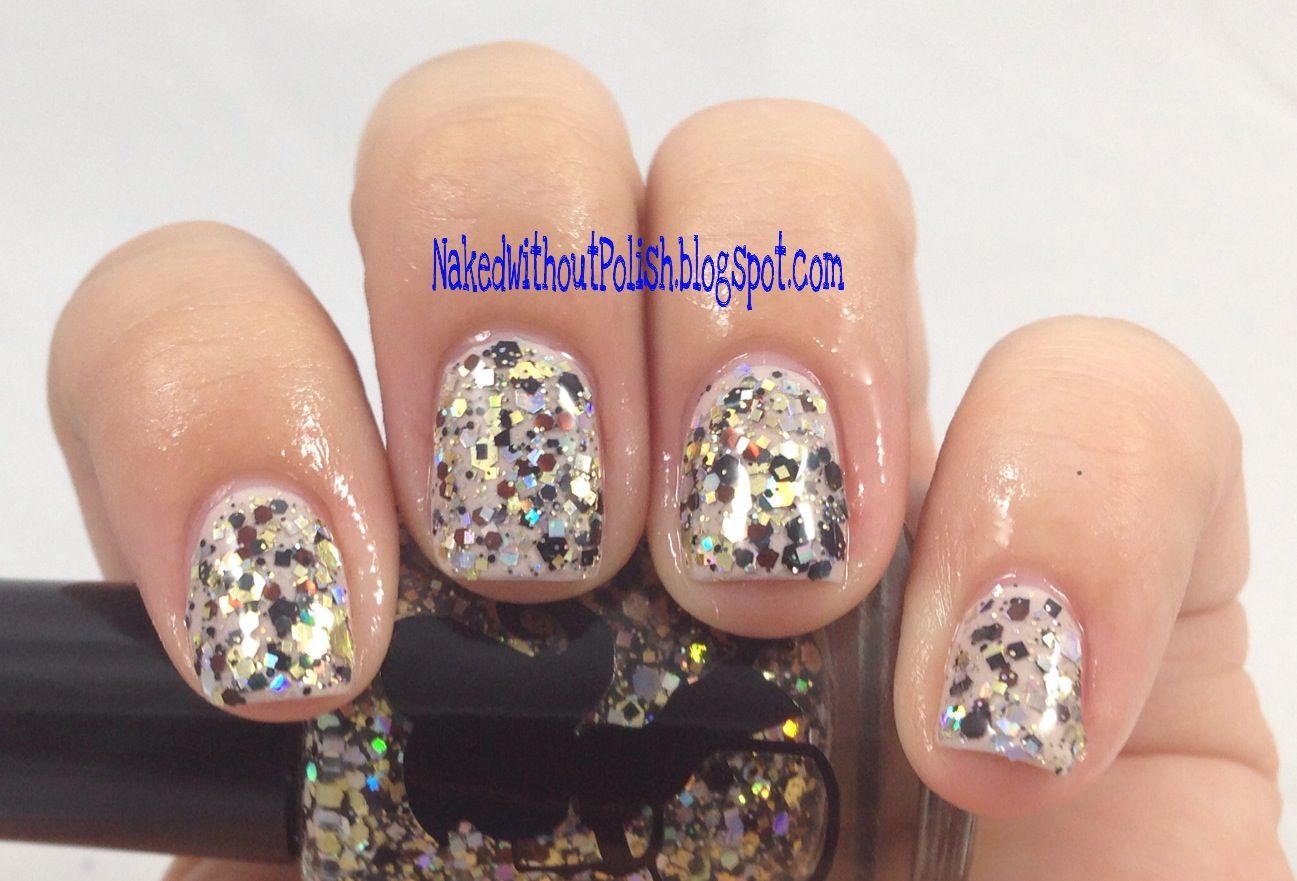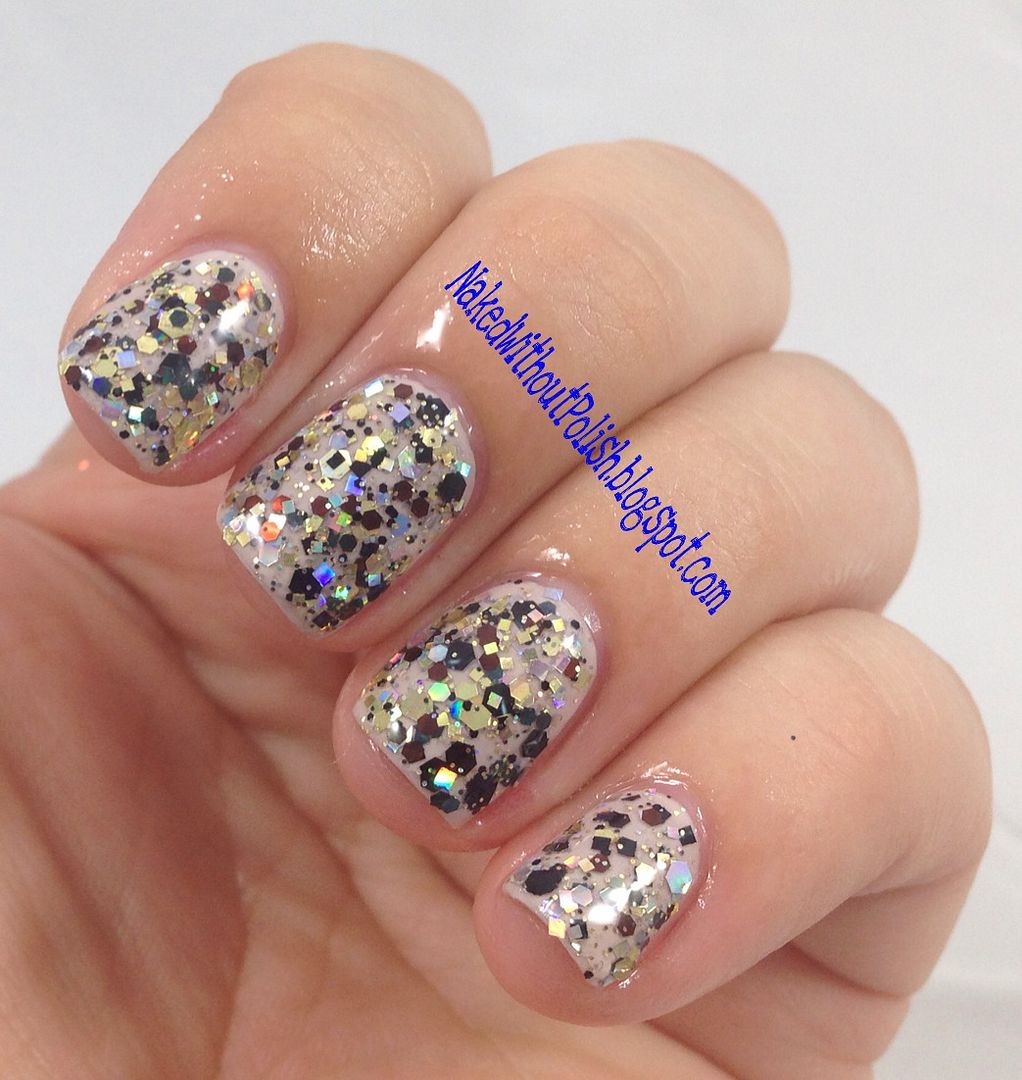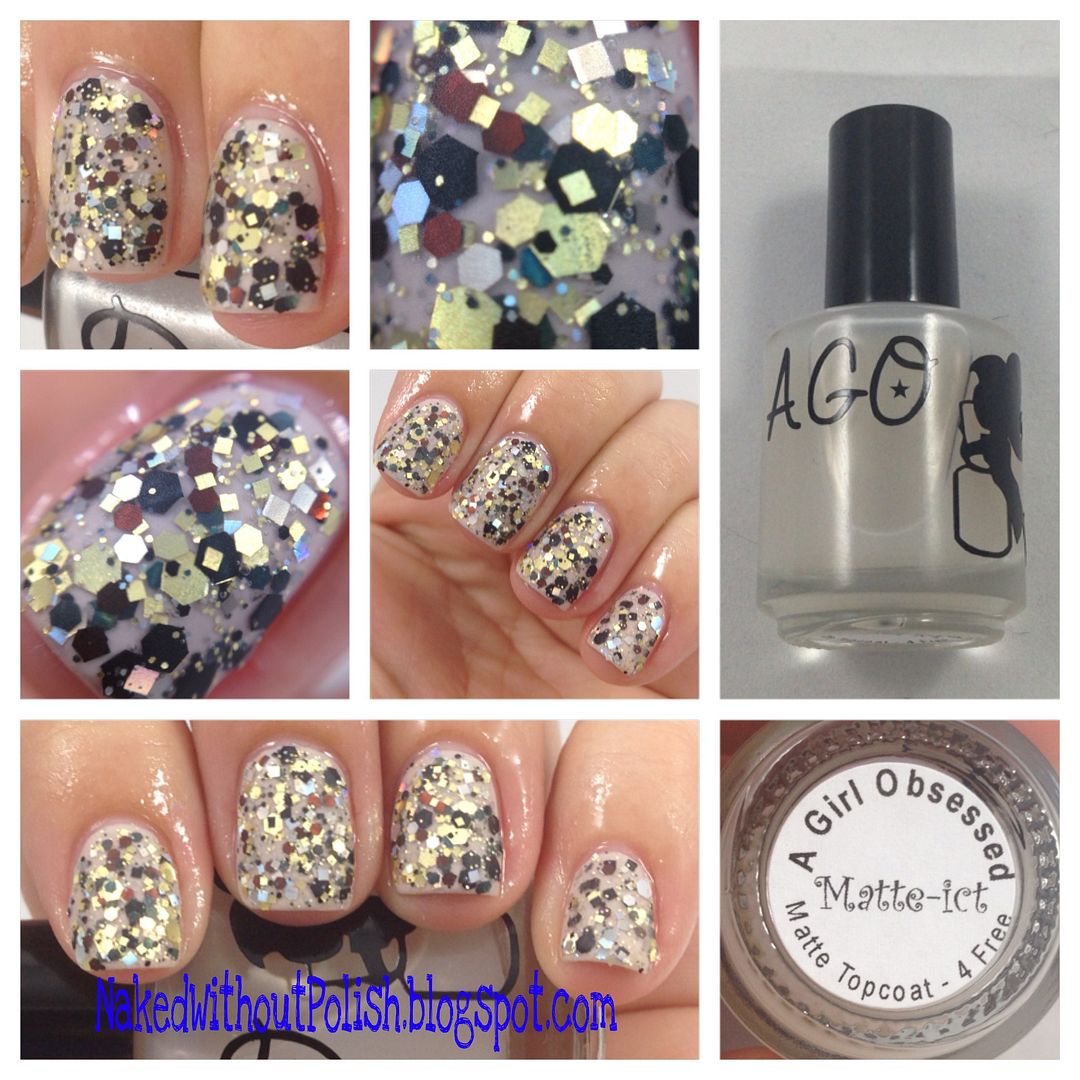 I decided to slap her Matte-ict matte top coat on to see how it looked. It dulled the holo glitters, but that's about it. I thoroughly enjoyed it both ways.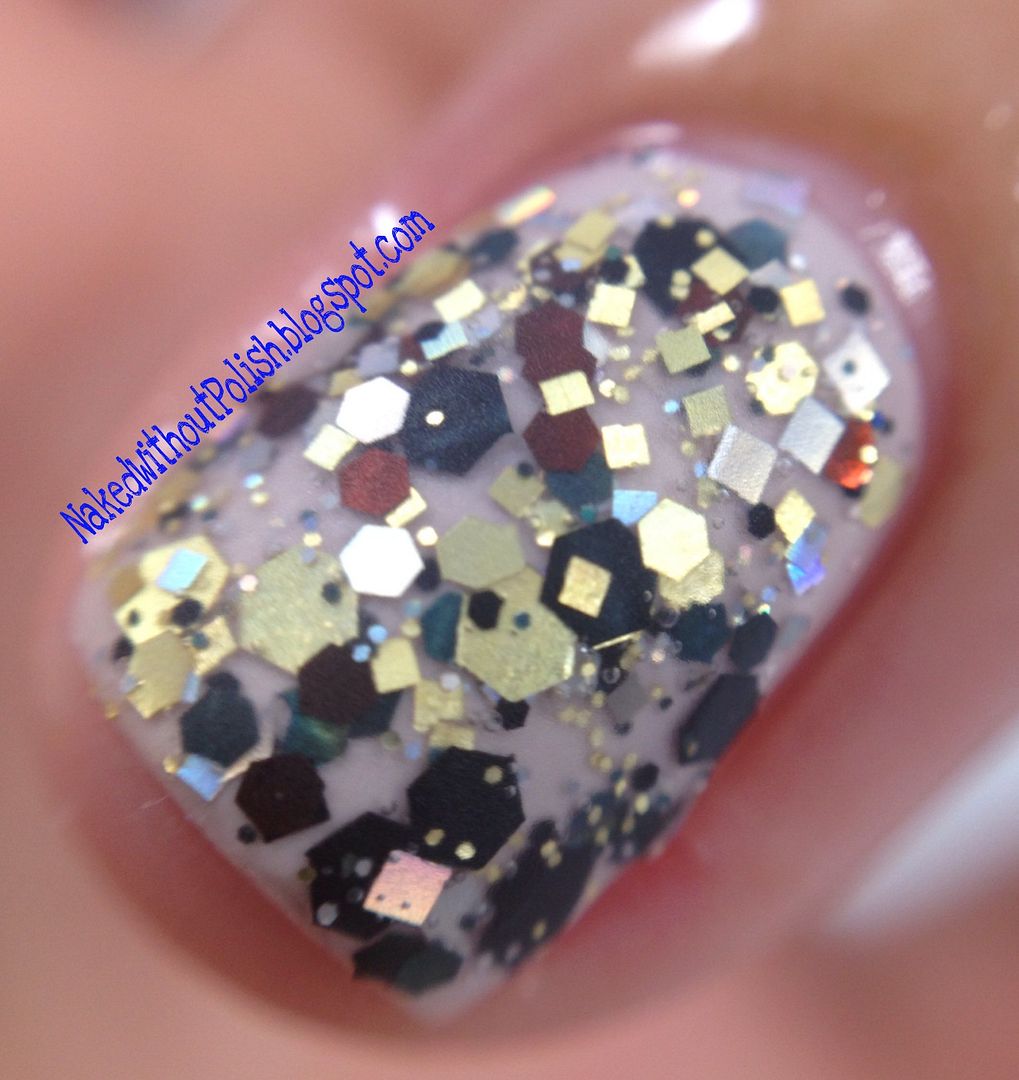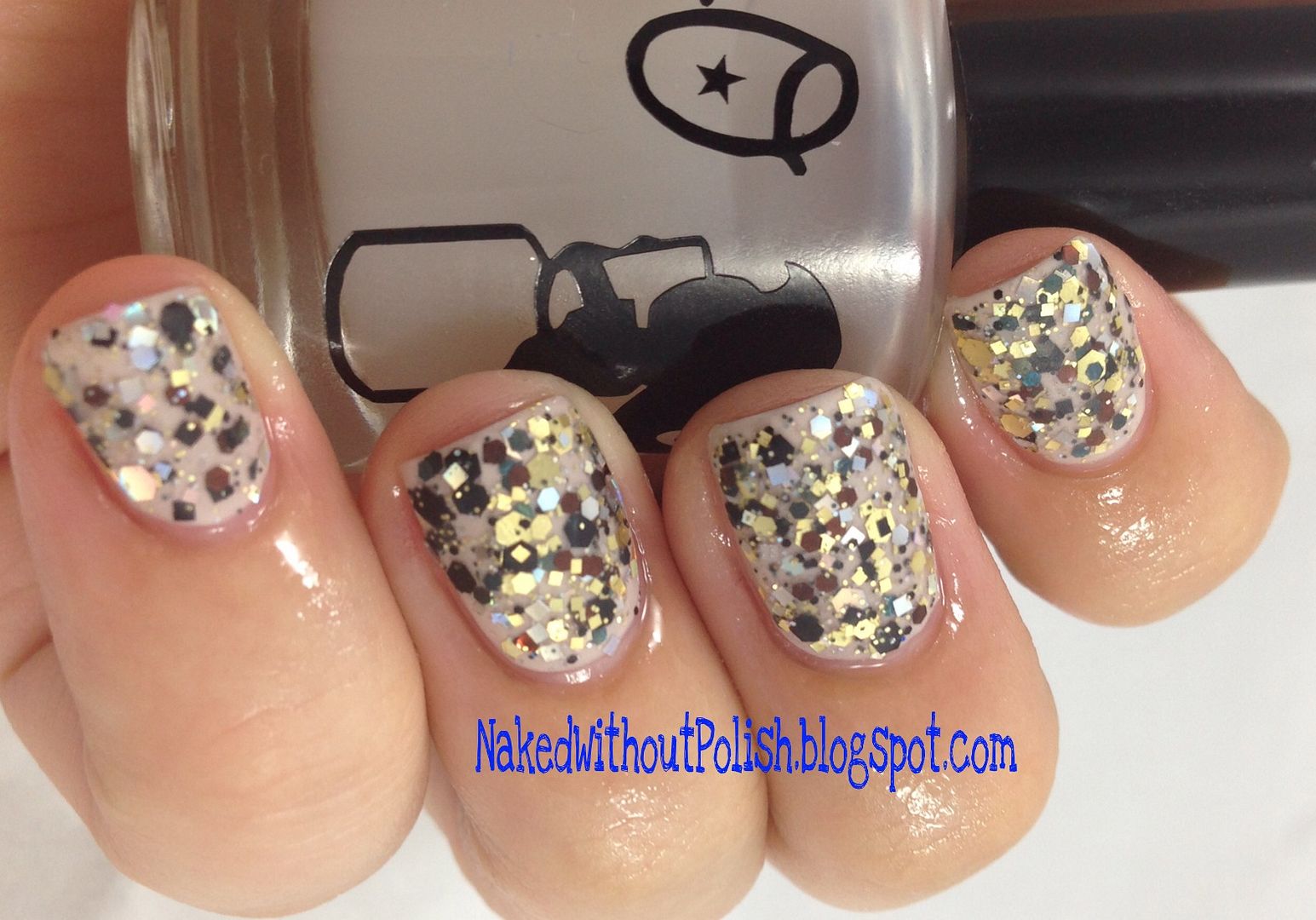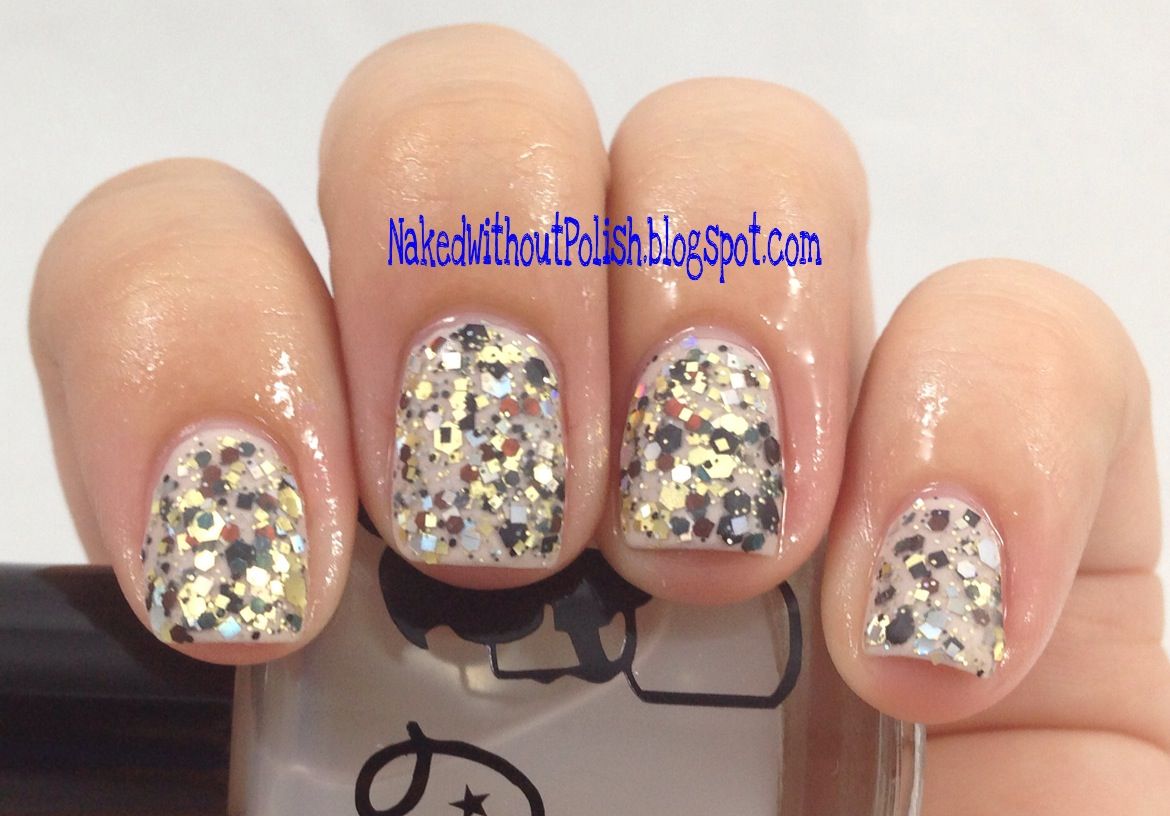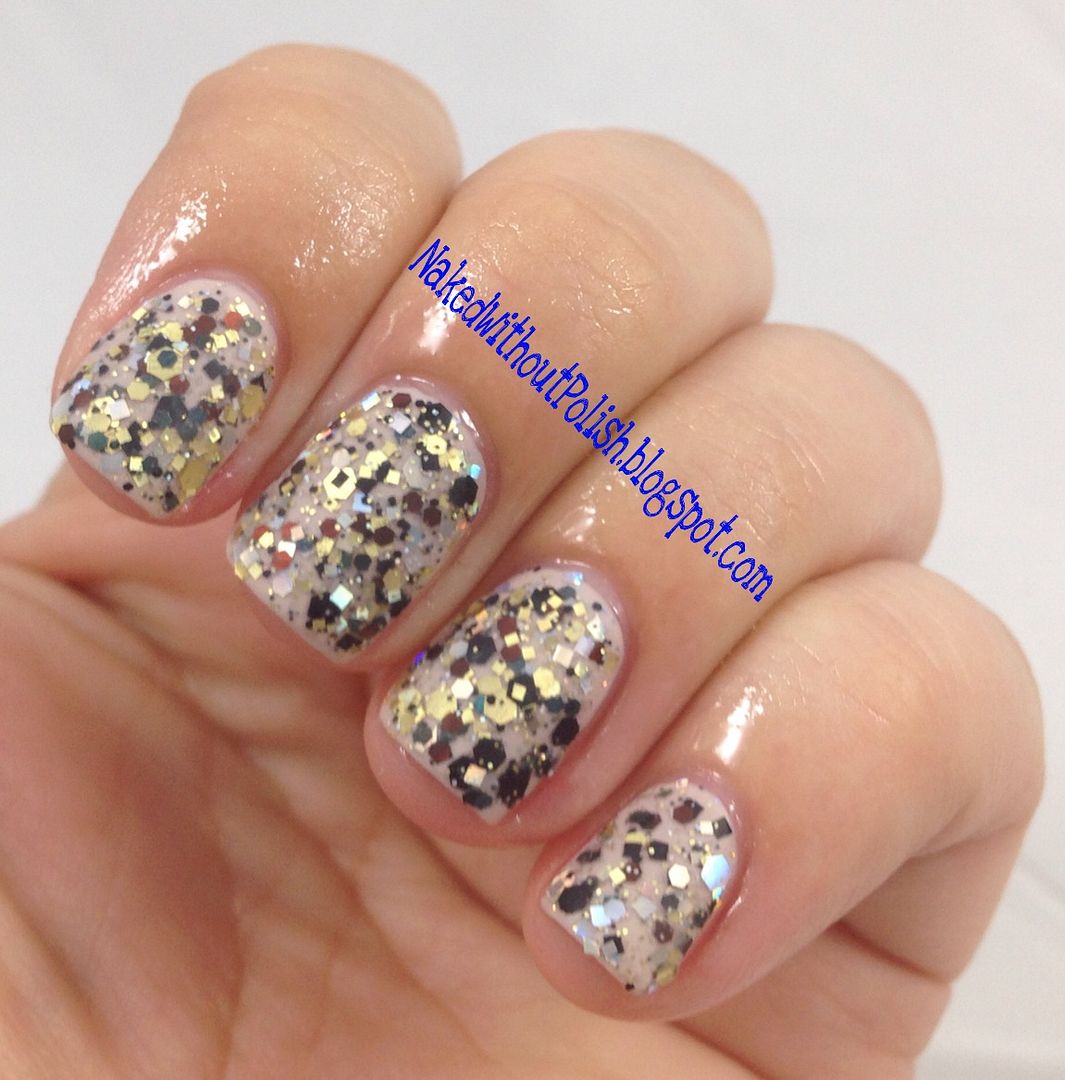 I wanted to show off the polish itself, a nude was necessary, but considering the glitters themselves are all neutral shades, it'd be beautiful over almost any color (an orange would be gorgeous). When the giveaways end, you'll be able to get a bottle of this versatile beauty for yourself! YES!! That's right, this polish that just might also grace the nails of your favorite female movie star. If you'd like a mini bottle of 24 Kernel Gold, she will gladly invoice you for $6.50 per mini and $2 shipping for the first bottle and $0.50 for each additional mini.
Can't wait for her shop to open back up? She's giving away 2 full sized bottles of 24 Kernel Gold. Both of the giveaways are US ONLY and will end at 11:59 pm EST on 3/31/2014. You won't be able to win both bottles, but enter both for more chances to win!! For the first giveaway, head on over to A Girl Obsessed's Instagram and share THIS PHOTO with the hashtag #agomtvtaggiveaway and tag @agirlobsessed. That's it! Easy enough! For the second giveaway, click THIS LINK and fill out the Rafflecopter accordingly. Since the MTV Movie Awards are on April 13th, the winners will have their polishes in time to be wearing 24 Kernel Gold while watching the awards.
I love 24 Kernel Gold! I like that Samantha found inspiration in the event and it really shows! In need of a good neutral glitter topper? 24 Kernel Gold is the answer!
The Artisan Group information:
Website -
http://www.theartisangroup.org/
Blog -
http://theartisangrouporg.blogspot.com/
Facebook -
https://www.facebook.com/theartisangroup
Twitter -
https://twitter.com/theartisangroup
Instagram -
http://instagram.com/theartisangroup
Pinterest -
http://www.pinterest.com/theartisangroup/
Happy Polishing!!
Becky :o)