Rainbow Honey Mystery Bag Restock Press Release
8:42 PM
**Press Release**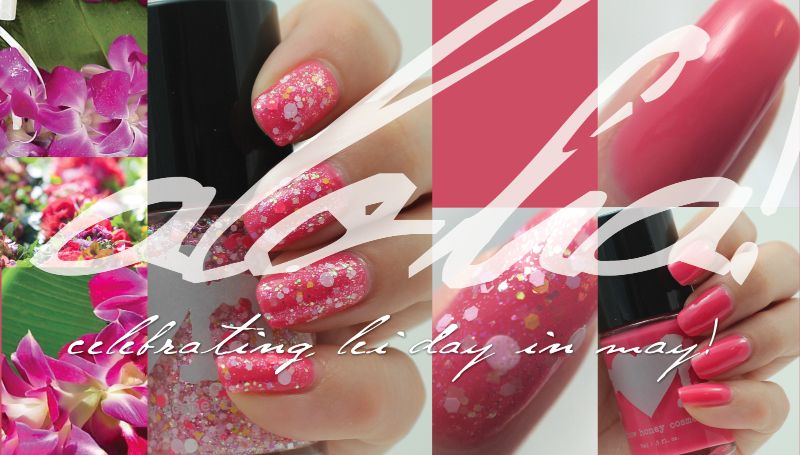 Happy Friday! We hope you are enjoying the warm weather and look forward to a wonderful summer!
Here at the Rainbow Honey Lab, we've been working around the clock restocking your favorite products! Thank you so much for all the love this month's mystery bag is getting! We've been hearing a lot of great things and we couldn't be happier! For those of you who did not get a chance to pick it up, no worries….

we are restocking it this weekend!
What else is going on this month?
Throughout the rest of the month, we'll be testing a new website design we plan to introduce later this summer. Although these tests will be performed at night, we don't expect any down time. However, in the event our site looks a little different, pardon our appearance!
Yes, we're restocking Summer Mixtape! Parts I and II next month! Each color will also be available in MINIS! Plus...the B Sides! Available in June!
Don't forget to check out Last Call - we've added a few colors and some of our great products to the list….be sure to grab them before they go!
FREE Limited Edition Nail Lacquer and FREE Shipping on all orders of $50 or more!
The La Patisserie FREE PRODUCT PROMO will be expiring at the end of the month (5/31/15) - if you haven't taken advantage yet, there's still time!
One complimentary product of equal or lesser value with any purchase from La Patisserie through the end of this month (5/30/15). Be sure to tell us your choice by adding a comment with your selection to the "order notes" section of your order.
As always, if you have any questions or would like to send us feedback, please send an email to

info@rainbowhoney.com

!
**Press Release**
Happy Polishing!!
Becky :o)