SinfulColors Curry Up Swatch and Review
10:54 AM
**Purchased by me.**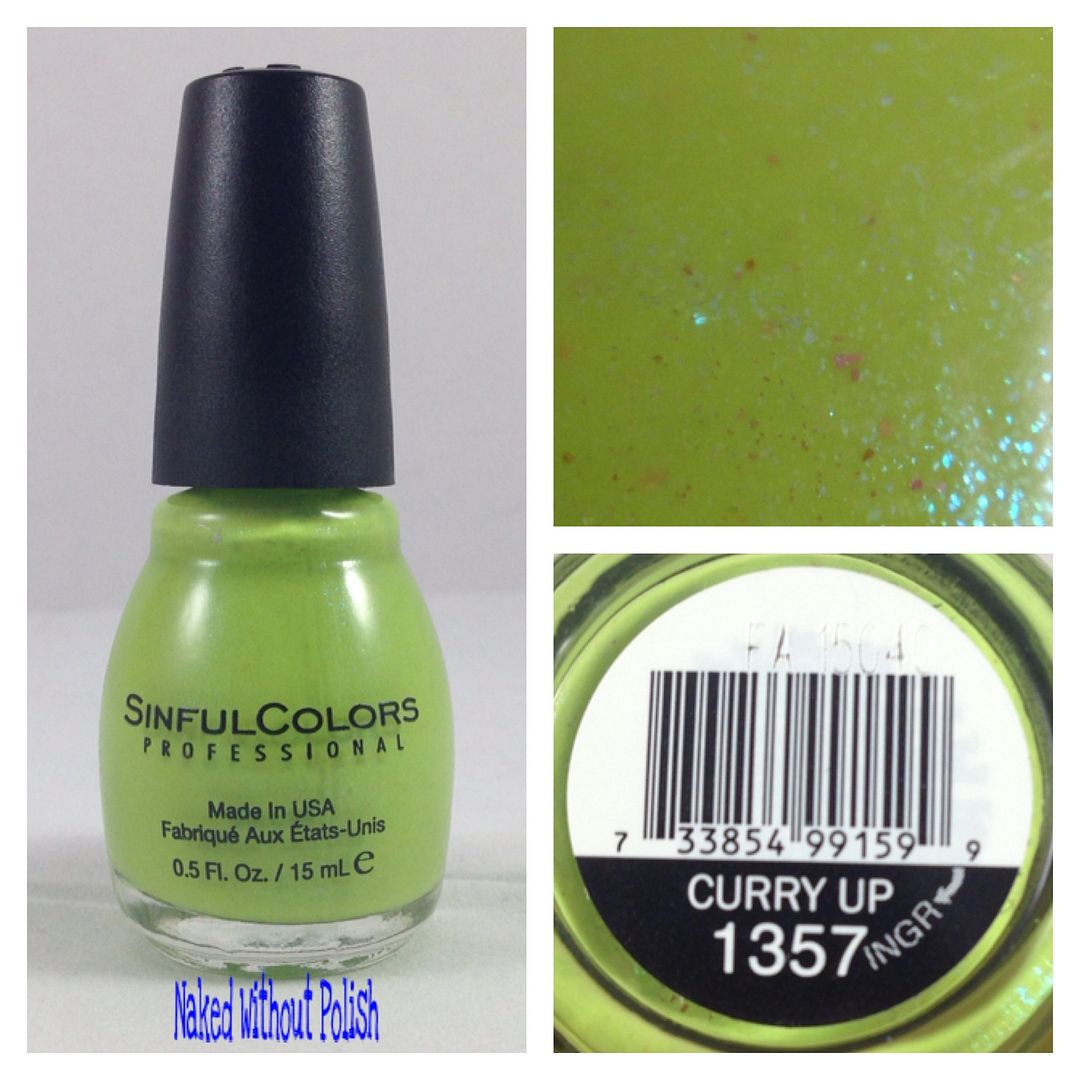 I was at the grocery store with my munchkin a few weeks back and a new SinfulColors display caught my eye. There was only one polish on the entire display that I didn't have. It was a fantastic green with flecks and a shimmer. Hell to the no, I was not going to pass it up!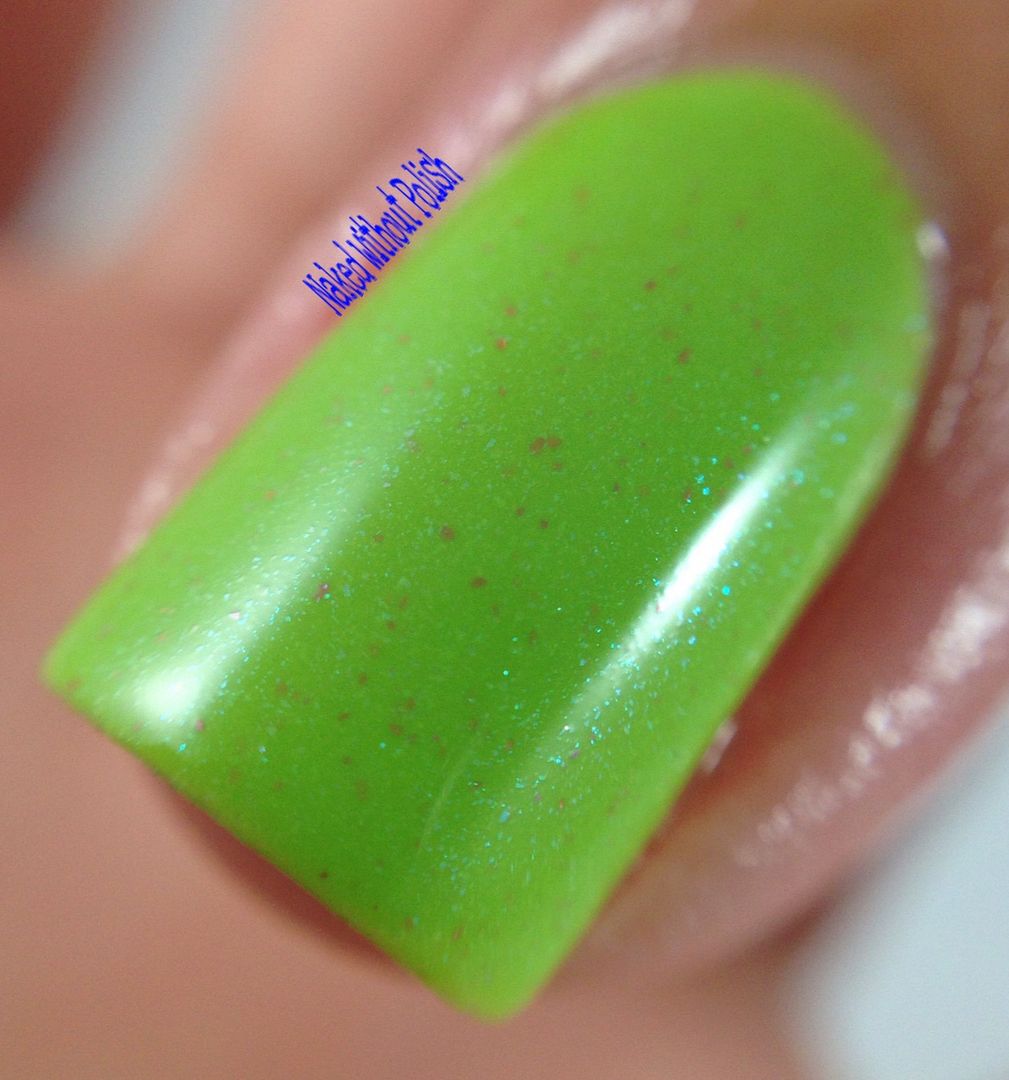 Curry Up is a bright green cream with pale orange flecks and a blue/green iridescent shimmer.
Shown is three coats of Curry Up.
This shade of green is so hard describe. The best way I can think of describing it is a combination of pistachio green, lime green, with a hint of olive green. I adore Curry Up. It's so interesting and unique. Being the sucker I am for a good green polish there's no way I'd pass it up.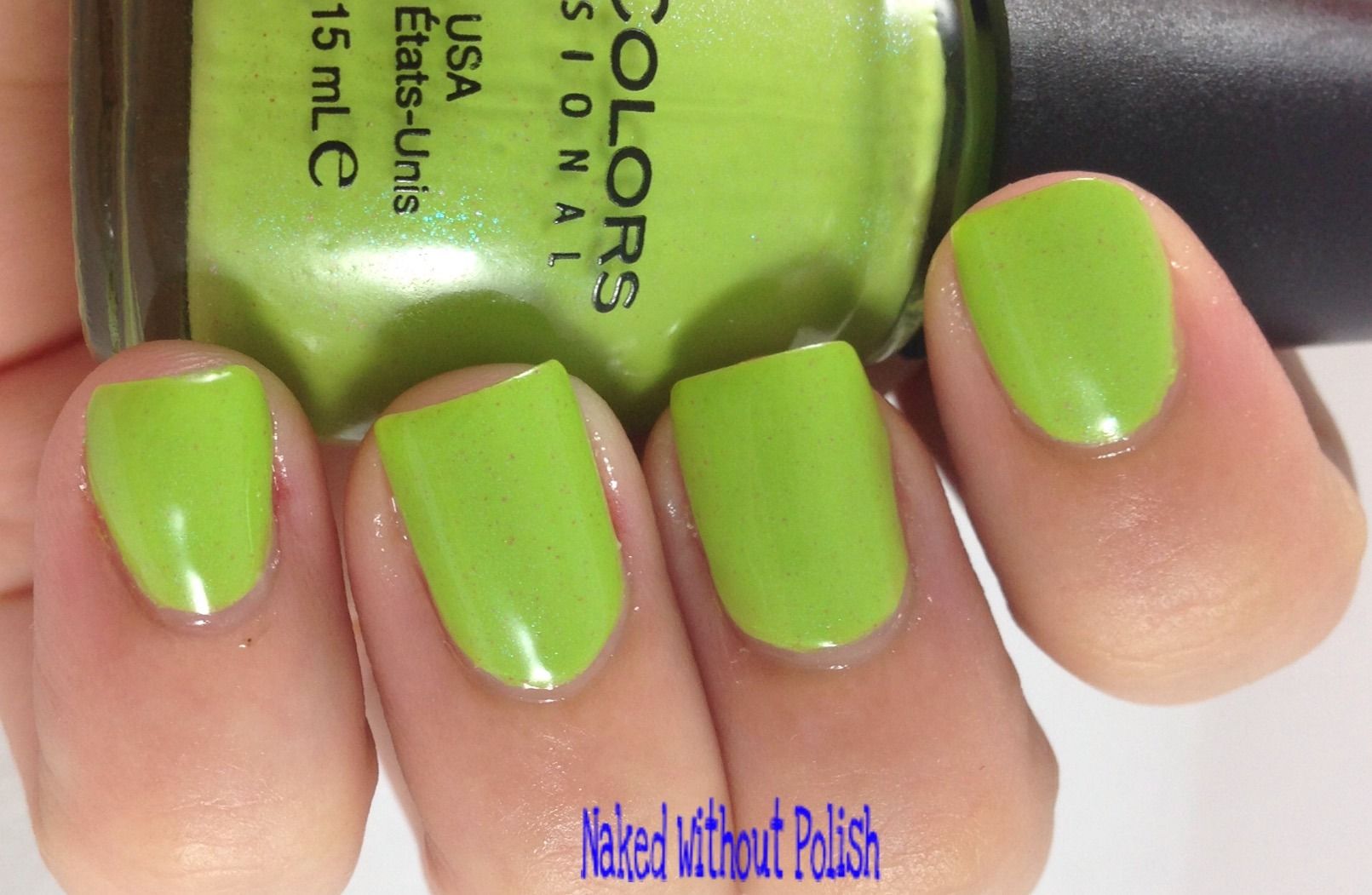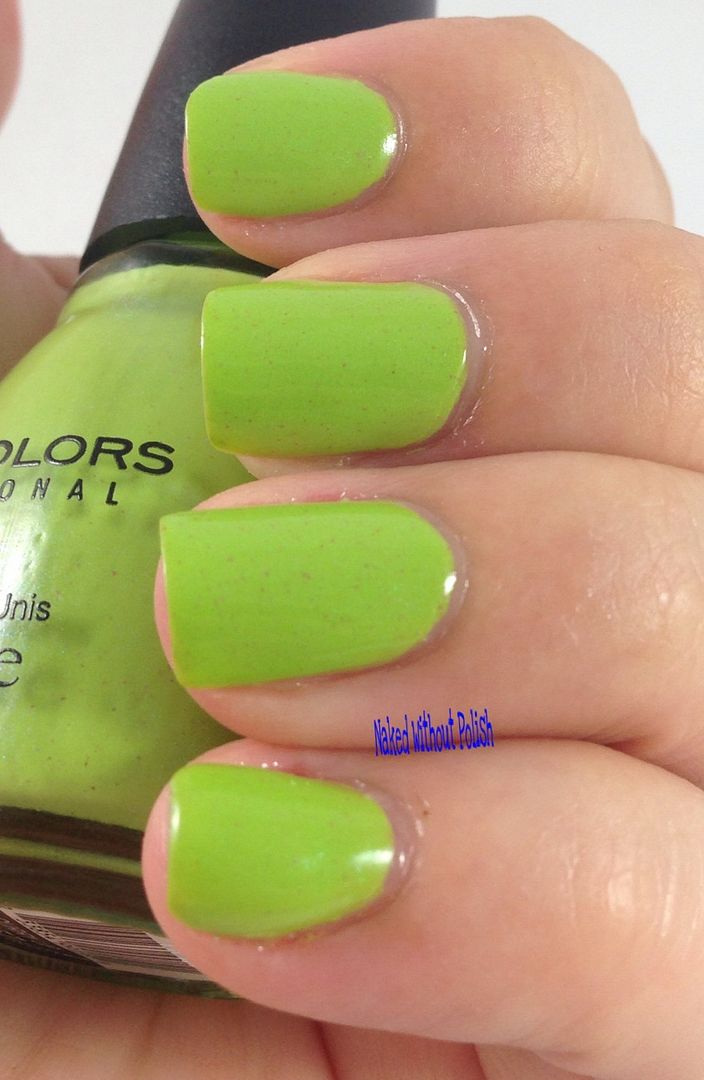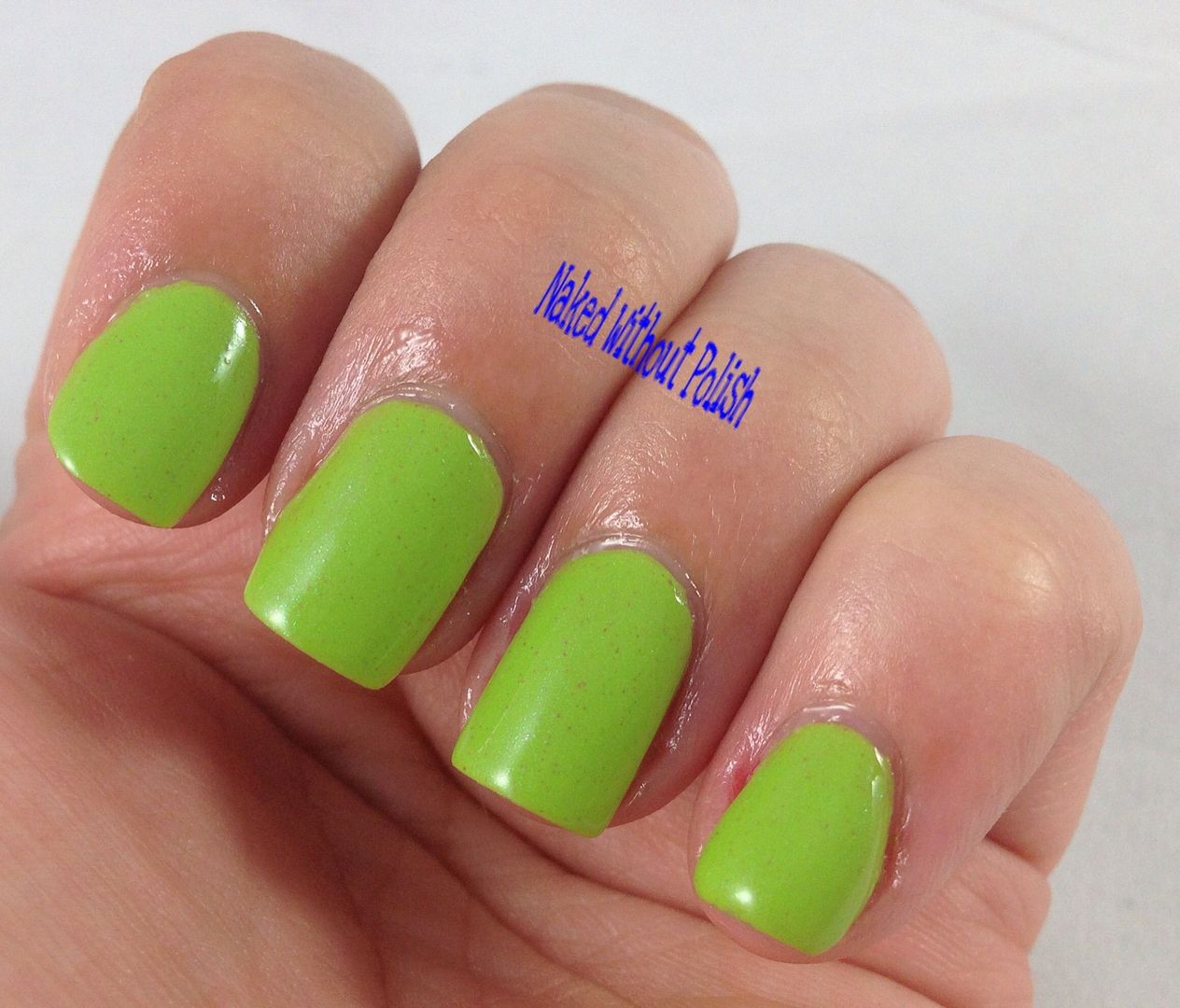 Fantastic application, wonderful color. I only wish I could remember the name of the collection. it wasn't at the store again when I went back. *sad face* However, I did write down the other polishes in the collection: Daredevil, Black on Black, Endless Blue, Hazard, and Let's Meet. Hazard will be on the blog next week with a couple others, but I've had Endless Blue on the blog before. If you don't have it yet, you need to hunt it down and grab a back up!
SinfulColors has been killing it lately! Each color and formula more lovely than the last. I can't wait to see what they have in store for us for the rest of the year!
SinfulColors information:
Website -
http://www.sinfulcolors.com/
Facebook -
https://www.facebook.com/sinfulcolors
Twitter - https://twitter.com/SinfulColors_NP
Instagram -http://instagram.com/sinfulcolorsprofessional
My information:
Blog -
http://nakedwithoutpolish.blogspot.com/
Facebook -
https://www.facebook.com/LacquerLoversUnite
Twitter -
https://twitter.com/NkdWthoutPolish
Pinterest -
http://pinterest.com/nkdwthoutpolish/
Instagram -
http://instagram.com/nakedwithoutpolish/
Ello -
https://ello.co/nakedwithoutpolish
**Purchased by me.**
Happy Polishing!!
Becky :o)