My First Indie Lacquistry Lake Placid on Acid
8:27 AM
**Nothing to disclose**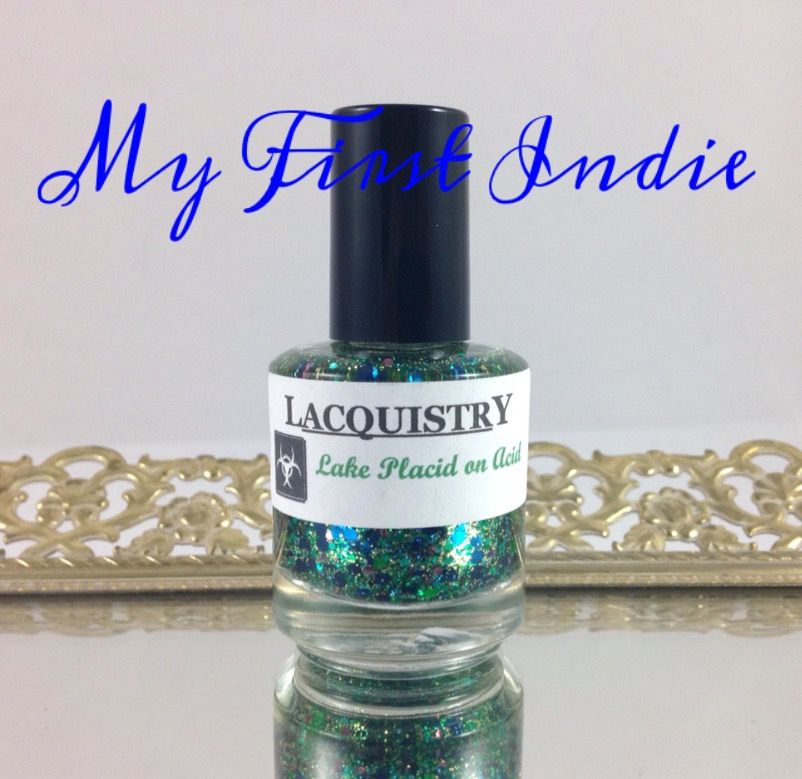 Last month, a bunch of us bloggers got together and showed off our own little "Top 5" lists. Today, we are all getting together to show you off our very first indies. Since I'm showing off so many collections this week, I'm keeping it short and sweet.
My first indie was Lacquistry Lake Placid on Acid. I won this beauty in a giveaway and it was practically a gateway drug. Come down the rabbit hole with me...
Lake Placid on Acid
Lake Placid on Acid is a clear based topper with metallic gold, green and navy micro glitter, and metallic green, navy, and rose pink medium sized hexes.
Shown is one coat of Lake Placid on Acid over OPI Grand Central Carnation.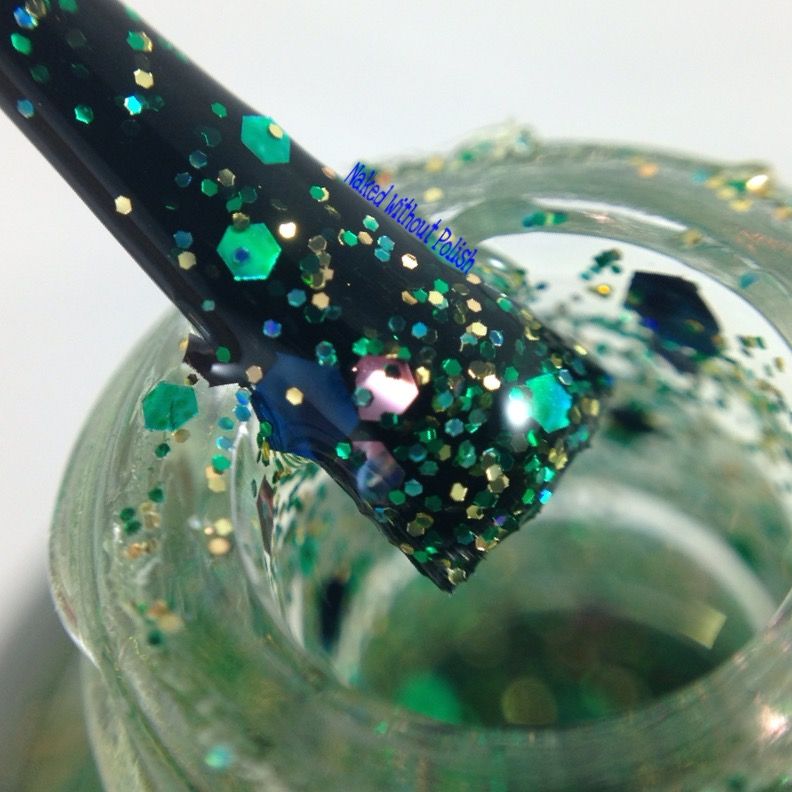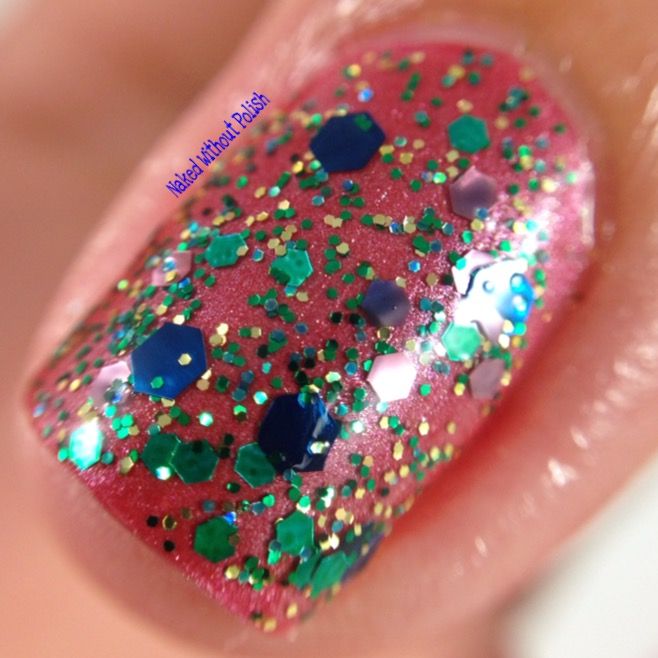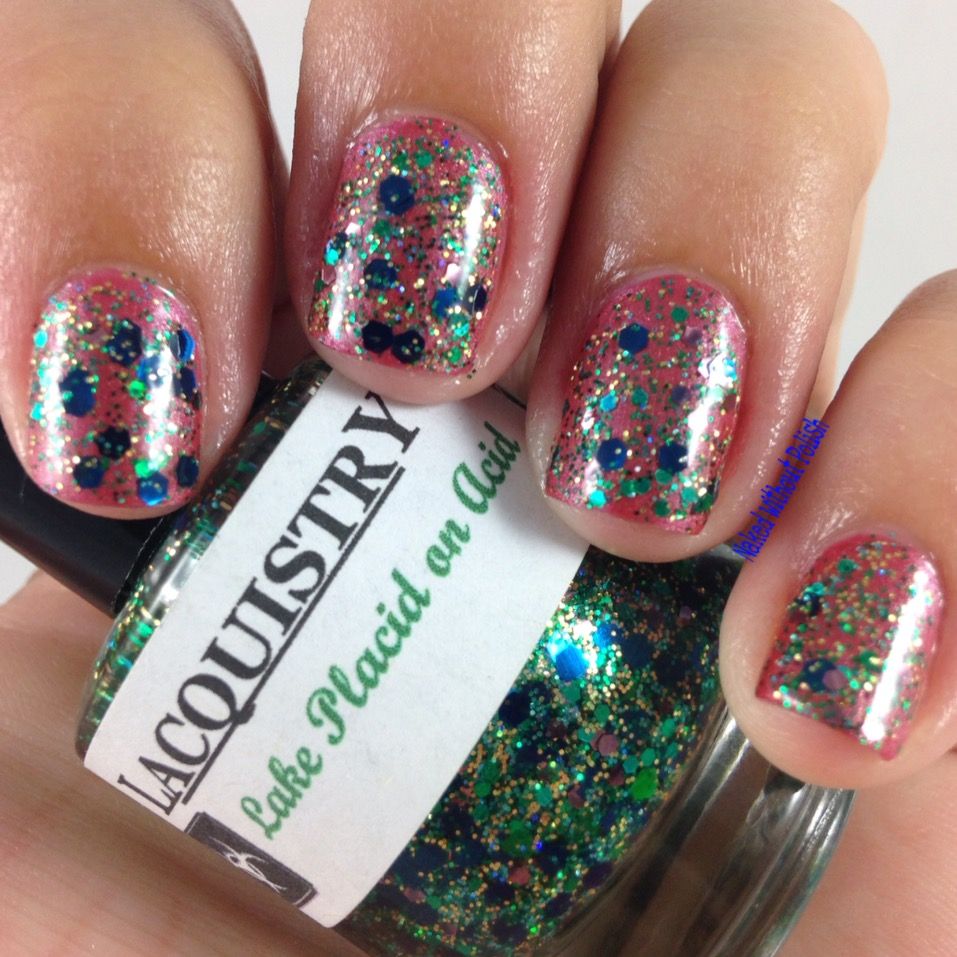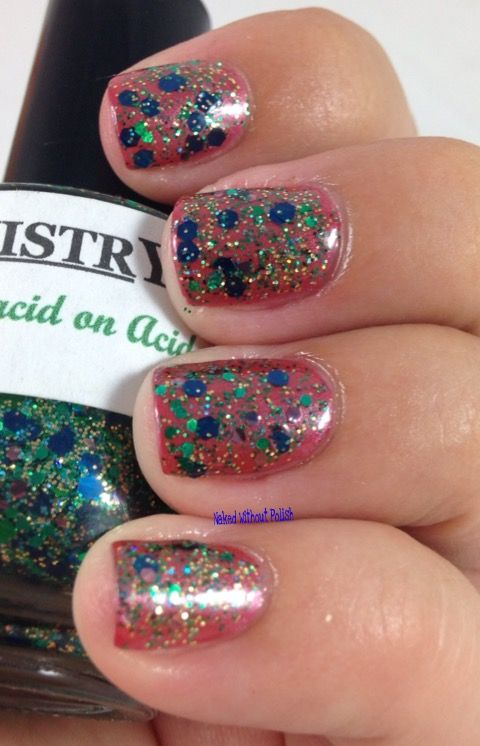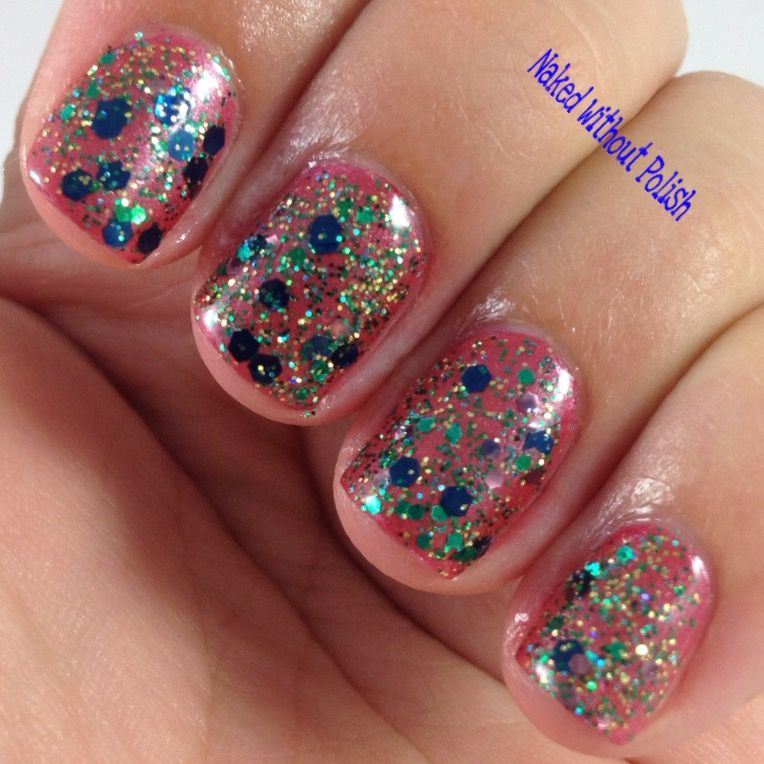 I'm not in love with this combination like I thought I was going to be, but I don't mind it. However, I really do love Lake Placid on Acid. Great formula, smooth application, no issues. It is no longer available, I received this back in 2012, but she still has other amazing polishes in stock HERE. I'm hoping Lacquistry releases some new stuff soon. She really has fantastic polishes. I still haven't snagged an Amazeballs or a REDiculous yet but I totally need to.
Have you tried Lacquistry? Do you remember what your first indie was?!
Lacquistry information:
Etsy shop -
https://www.etsy.com/shop/Lacquistry
Facebook -
https://www.facebook.com/Lacquistry
Fan Group -
Facebook - https://www.facebook.com/Lacquistry
My information:
Blog -
http://nakedwithoutpolish.blogspot.com/
Facebook -
https://www.facebook.com/LacquerLoversUnite
Twitter -
https://twitter.com/NkdWthoutPolish
Pinterest -
http://pinterest.com/nkdwthoutpolish/
Instagram -
http://instagram.com/nakedwithoutpolish/
**Nothing to disclose**
Happy Polishing!!
Becky :o)