Savvy Naturalista Mani Mochi Review
9:10 AM
**Press Sample**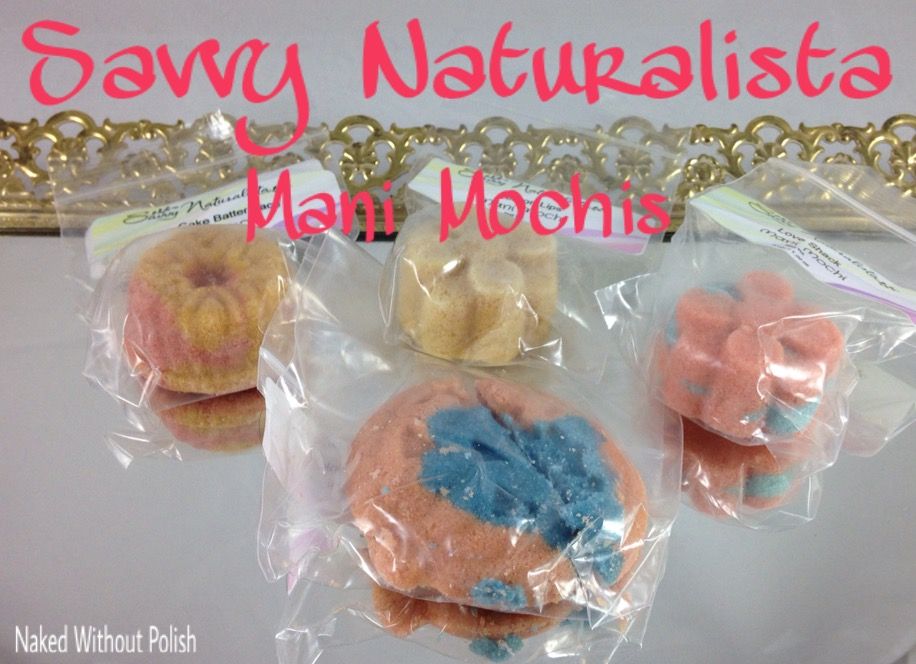 Good morning!! I've got some awesome hand care from Savvy Naturalista to tell you all about today. So far, I've only reviewed some of her nail polishes (see THIS post), I was super excited when she contacted me and told me she was making hand scrubs. I love a good scrub, but a scrub that I don't have to dig into a pot for? That's another story. A whole other level of love. Her scrubs are molded into darling shapes in many sizes, and she decided to call them Mani Mochis. I love the name! You'll definitely know who people are talking about when they mention Mani Mochis, and trust me...they will be mentioning them! You ready?!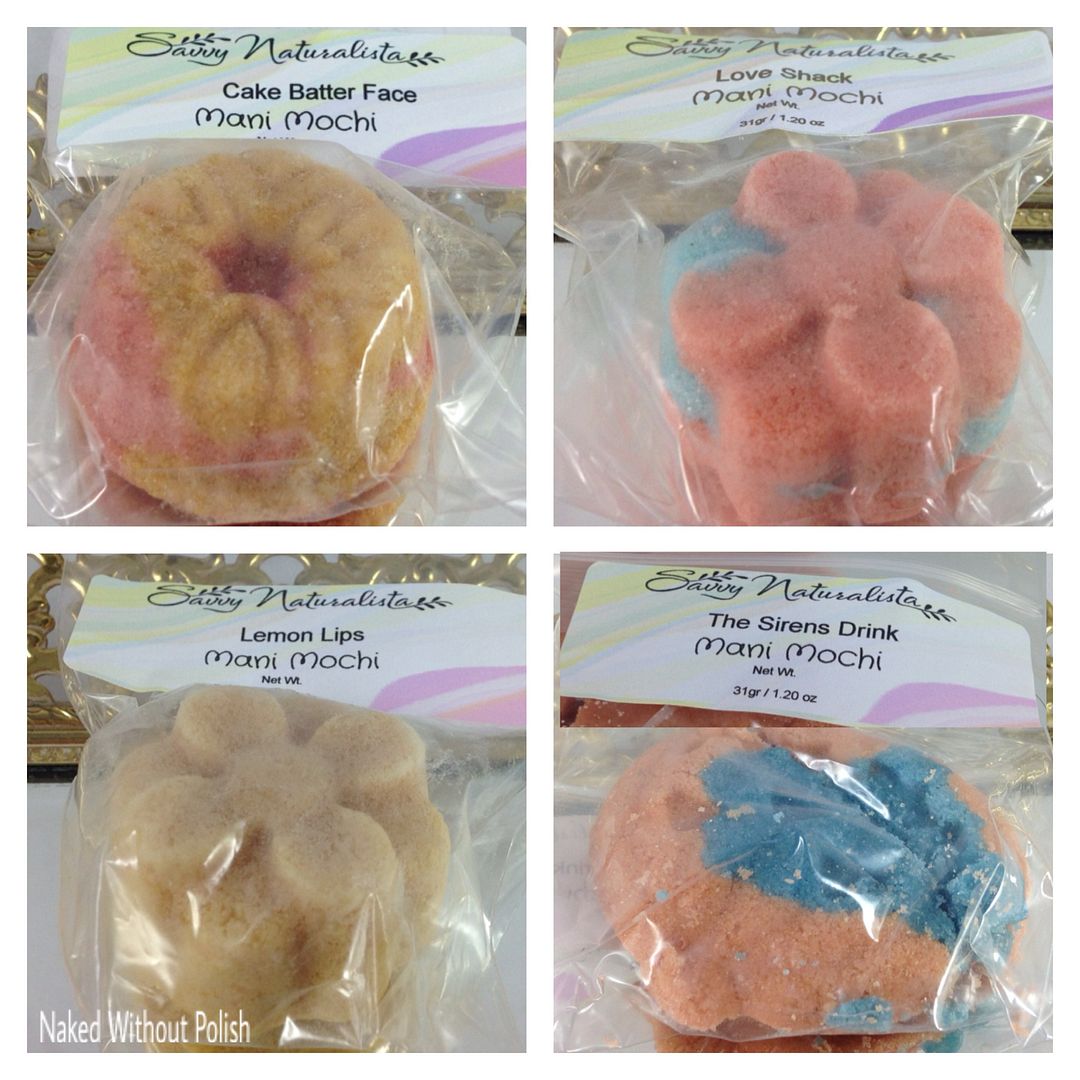 I received 4 scents (clockwise from top left):
"creamy vanilla frosting over a sweet white cake"
"scented with oranges, pineapples, bananas, and coconut"
"a sweet citrus blend of pineapple, grapefruit, and orange"
"lemon rind and sweet sugar cookies"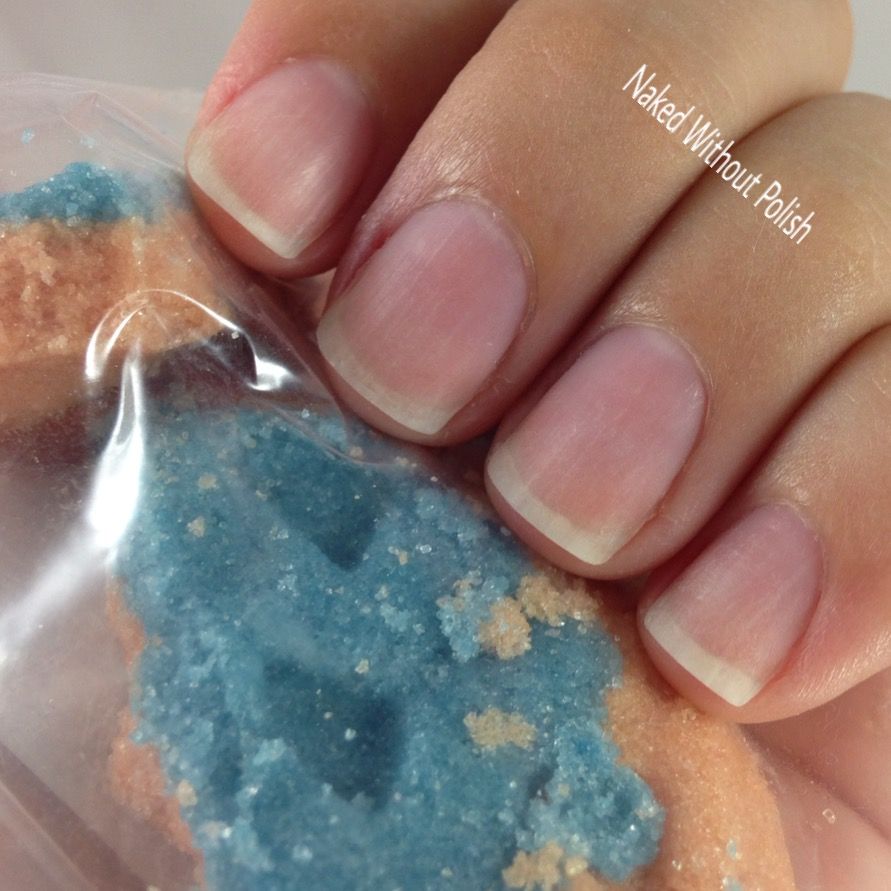 To use, it is best to cut the Mani Mochi into smaller pieces. Depending on how much scrub you actually like to use. I like a little more scrub, so cutting the smaller ones into 3 pieces would be my suggestion. The larger pumpkin Mani Mochi I received was already broken so that was the one I decided to use first. It made my decision a lot easier.
When you're ready to use, wet your hands with warm water, then begin to use the scrub. I held the piece in one hand and scrubbed the back of each finger with it. I was careful not to do my cuticles (which I had just finished doing my weekly cuticle push on) quite yet. I just wanted to get some scrub on each finger. I then rubbed it on the back of my hand, then swapped and did the same routine with the other hand.
It had started to break down at this point so I put it between my palms and gently began rubbing my hands back and forth to smooth it out. I added a little more warm water and began to thoroughly massage my hands.
When I do my weekly cuticle push I always use a scrub when done to get rid of the excess and give my hands a lovely few moments at the spa. Of course, once my hands were thoroughly scrubbed I gently scrubbed my cuticles in a circular motion.
When satisfied, after about 5 minutes, I held my hands under warm water and washed off the scrub with soap. The Mani Mochi I used was The Sirens Drink. I'm one who is usually wary of citrus scented things, as they give me migraines, but this one was so perfectly blended. It was a simple sort of sweet with a hint of tang. It was lovely and juicy. The smell even lingered when the scrub had been washed off.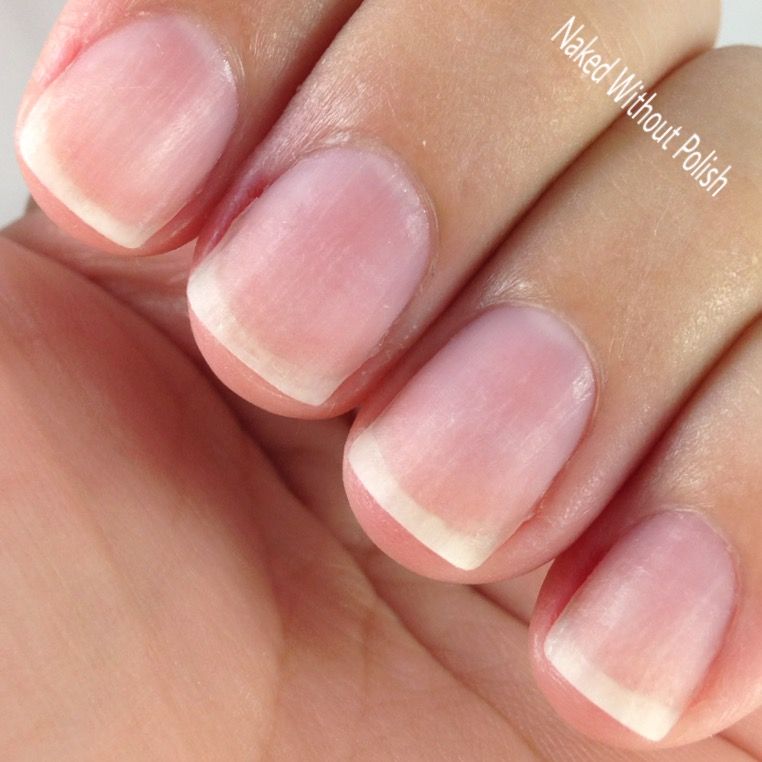 The Mani Mochis are made with olive oil, coconut oil, butters, salt, sugar, kaolin clay, and gentle cleaners. They are nice and firm, but still gentle on your skin.
My hands felt incredibly soft and smooth for several days after using the Mani Mochi. I absolutely adore them and will definitely be adding these into my weekly routine.
The Mani Mochis will be available Friday, October 9th, at 12 am EST. They range in price from $1.55 - $1.75. On top of these 4 scents, she will have 6 others available. Two of the scents, Cranberry Kisses and Cinnamon Pumpkin Pie, are limited editions so grab those while you can!
What do you guys think? Are you going to try these? I can't wait to get more!
Savvy Naturalista information:
Website -
http://savvynaturalista.com/
Blog -
http://www.savynaturalista.com/
Facebook -
https://www.facebook.com/savynaturalista
Twitter -
https://twitter.com/savynaturalista
Pinterest -
https://www.pinterest.com/savynaturalista/
Instagram -
https://instagram.com/savvynaturalista/
Google+ -
https://plus.google.com/u/0/117860805308713016006/posts
YouTube -
https://www.youtube.com/channel/UCy-Yasz3lCv7UIlogI-4jVA/feed
My information:
Blog -
http://nakedwithoutpolish.blogspot.com/
Facebook -
https://www.facebook.com/LacquerLoversUnite
Twitter -
https://twitter.com/NkdWthoutPolish
Pinterest -
http://pinterest.com/nkdwthoutpolish/
Instagram -
http://instagram.com/nakedwithoutpolish/
**The product in this post was provided to me by the manufacturer for my honest review. All opinions are my own. I was not compensated.**
Happy Polishing!!
Becky :o)