Polish M La Quinta Swatch and Review
11:19 AM
**Nothing to disclose**

Every May, several indie brands get together somewhere in California for the Indie Shop. Several indies, in one place, where you can shop your favorite polish brands as easily as going to the mall. Sounds exciting right?! Well, on top of that, each brand creates a super duper limited edition polish that you can only get if you attend...or if you have a polish mule that is prepared to snag polish for you. I saw swatches of a lot of the LE polishes from this event (and was even lucky enough to swatch a couple for some of the makers), but knew I'd really only be able to get one polish. When I saw this beauty from Polish 'M I knew I needed it. This year, all the LE polishes were named after California cities. Luckily, a friend, who is a maker, was attending and this wasn't on the list of polishes she wanted to get for herself. I sent her money and she snagged it for me. Keep reading to see the swatches!
La Quinta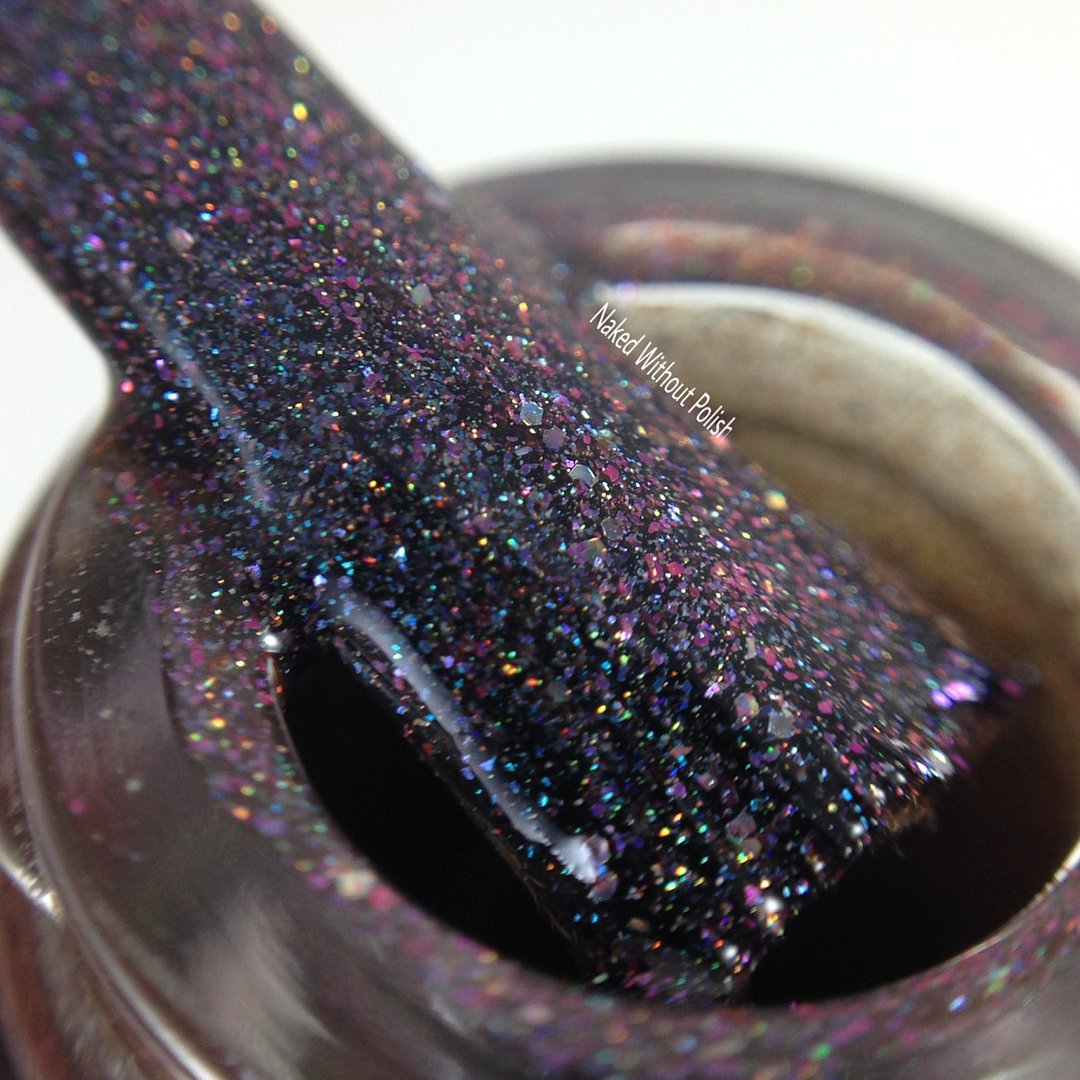 La Quinta is a dark grey, almost black, jelly filled with multichrome pigment that shifts from purple to blue to red to orange to yellow, a soft pink shimmer, holographic micro flakes, as well as strong linear holo pigment.
Shown is two coats of La Quinta with top coat.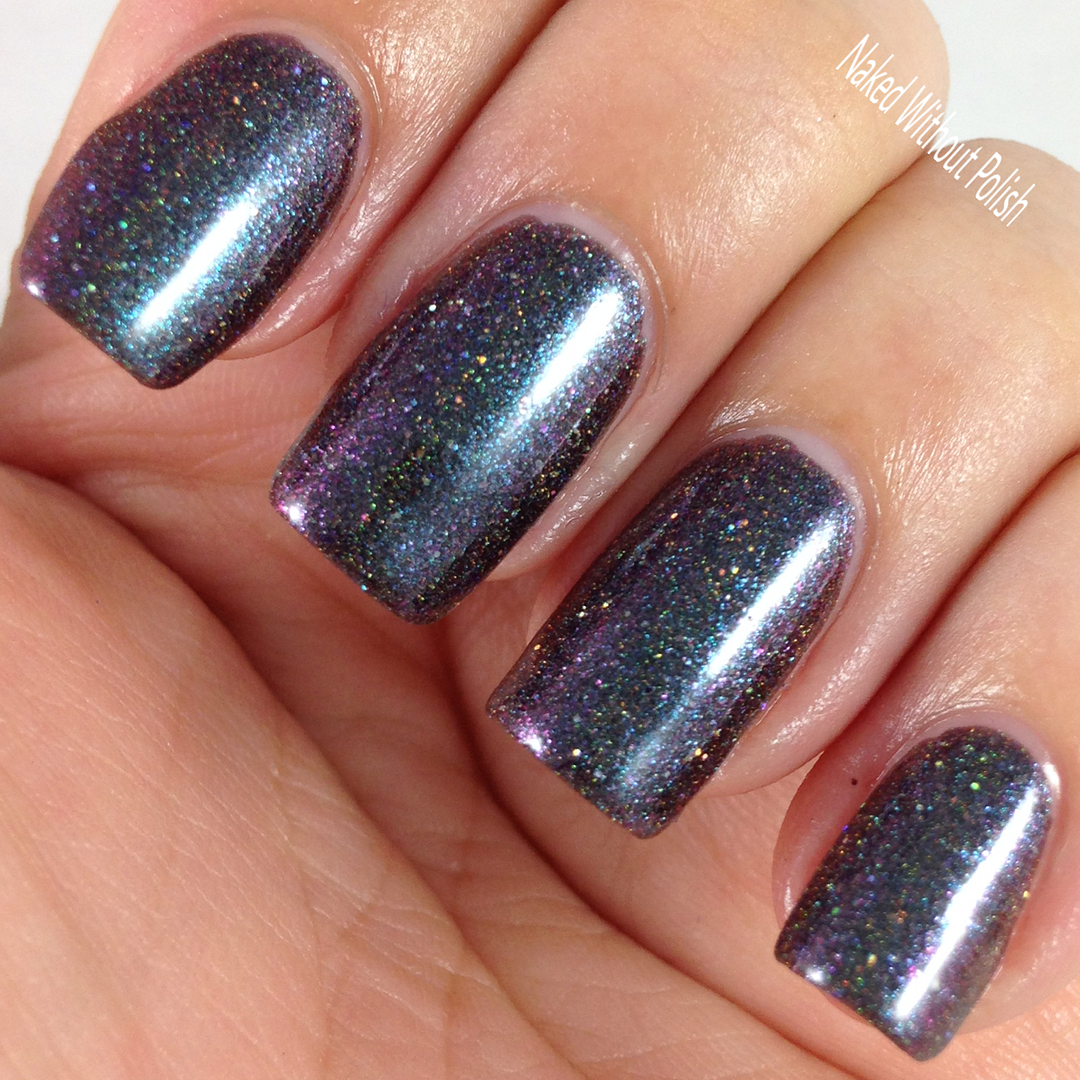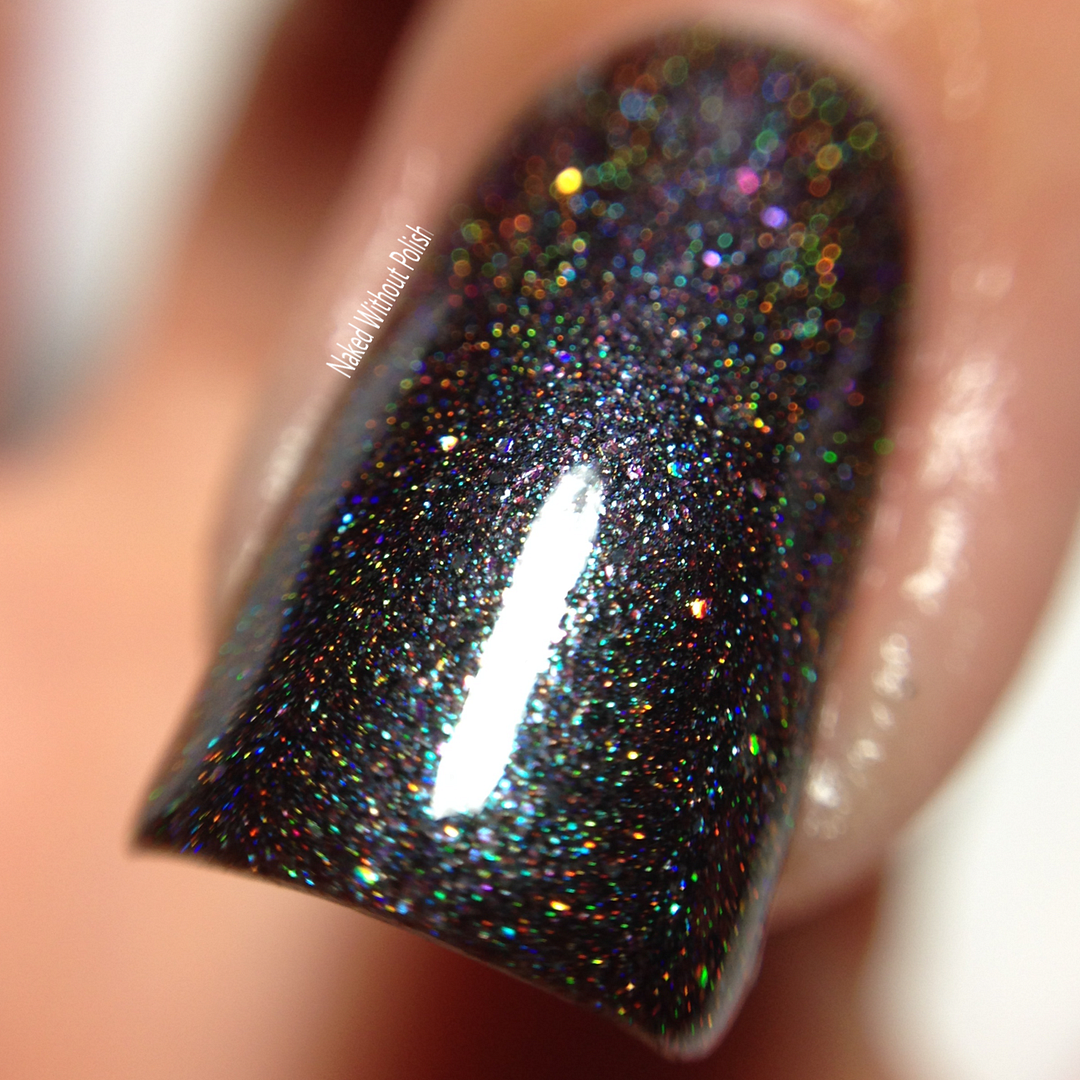 Isn't it gorgeous?! Michelle at Polish 'M did a phenomenal job. I love dark polishes and this one is everything my dreams were made of...and more! For those of you who didn't know about Indie Shop, now you know what to look for every May. You can't get these polishes online, only at the pop up. Make sure you are following Polish 'M on all of her social media platforms (links below) to stay updated on news, releases, restocks, and sales.
Did you get any polishes from the Indie Shop? What did you think of this one? Any favorites from the shop?
Polish M information:
Shop -
http://www.polishm.com
Facebook -
https://www.facebook.com/polishmpolish
Fan Group -
https://www.facebook.com/groups/polishm/
Twitter -
https://twitter.com/polishmpolish
Pinterest -
https://www.pinterest.com/polishmpolish/
Instagram -
https://instagram.com/creativenailchick/
My information:
Blog -
www.nakedwithoutpolish.com
Facebook -
https://www.facebook.com/LacquerLoversUnite
Twitter -
https://twitter.com/NkdWthoutPolish
Pinterest -
http://pinterest.com/nkdwthoutpolish/
Instagram -
http://instagram.com/nakedwithoutpolish/
**The product in this post was purchased by me with my own money. All opinions are my own. I was not compensated.**
Happy Polishing!!
Becky :o)