Supernatural Lacquer Heliosphere Swatch and Review
10:07 AM
**Nothing to disclose**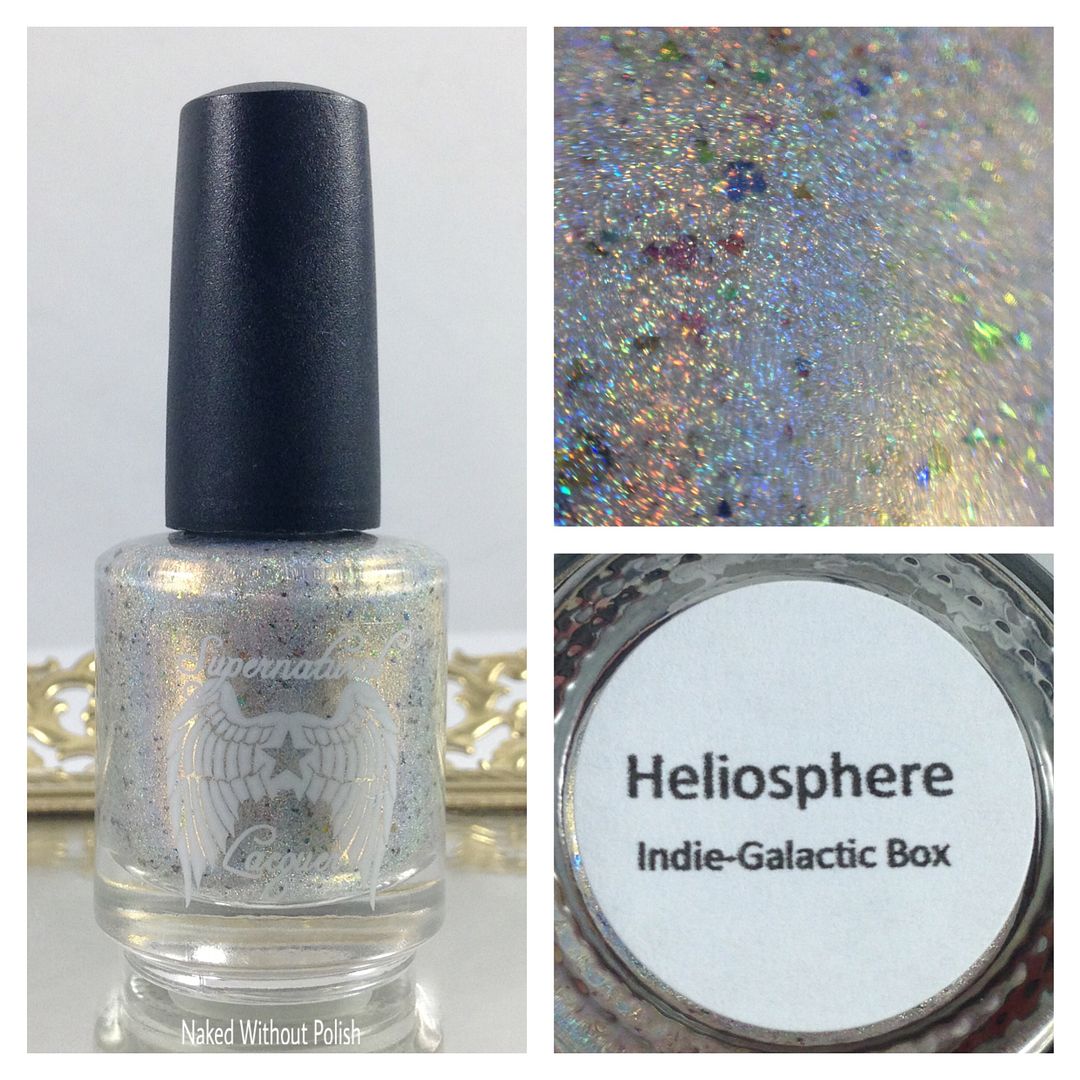 Ok you guys, we are keeping it simple today! Yesterday, I had a long post, and I'll have another big one tomorrow. Unfortunately, this post will also fill you with regret. At least, it will if you weren't able to get the stunning Indie-Galactic Box that was released a month or so ago. I saw swatches and was instantly drawn to the Supernatural Lacquer polish in it...Heliosphere. I immediately knew it would be my splurge item and quickly hunted down others to split the box with. Keep reading to see how gorgeous this polish is.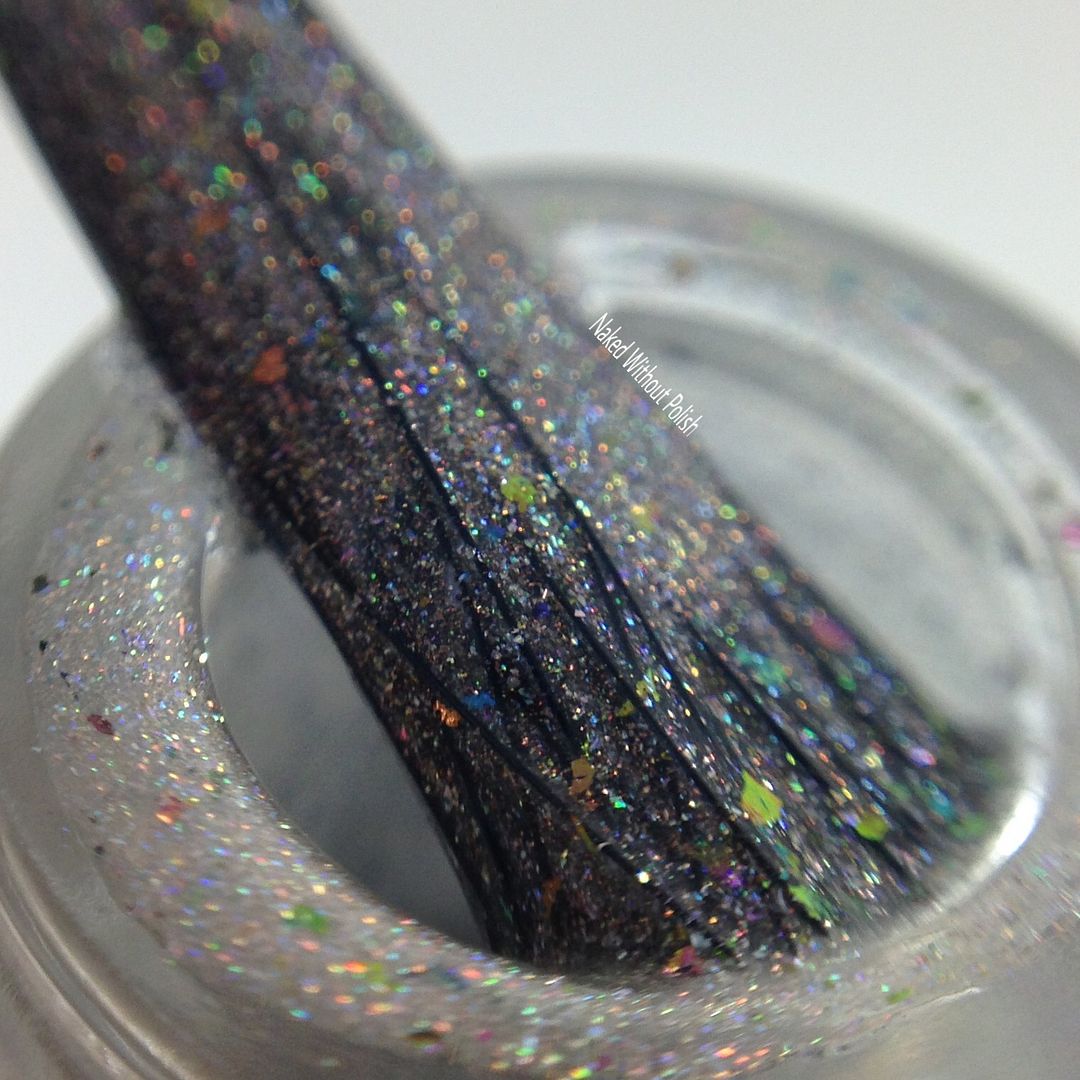 Heliosphere is a taupe-toned silver crelly filled with linear holo, UCC flakies, and a rose gold shimmer.
Shown is two coats of Heliosphere with top coat.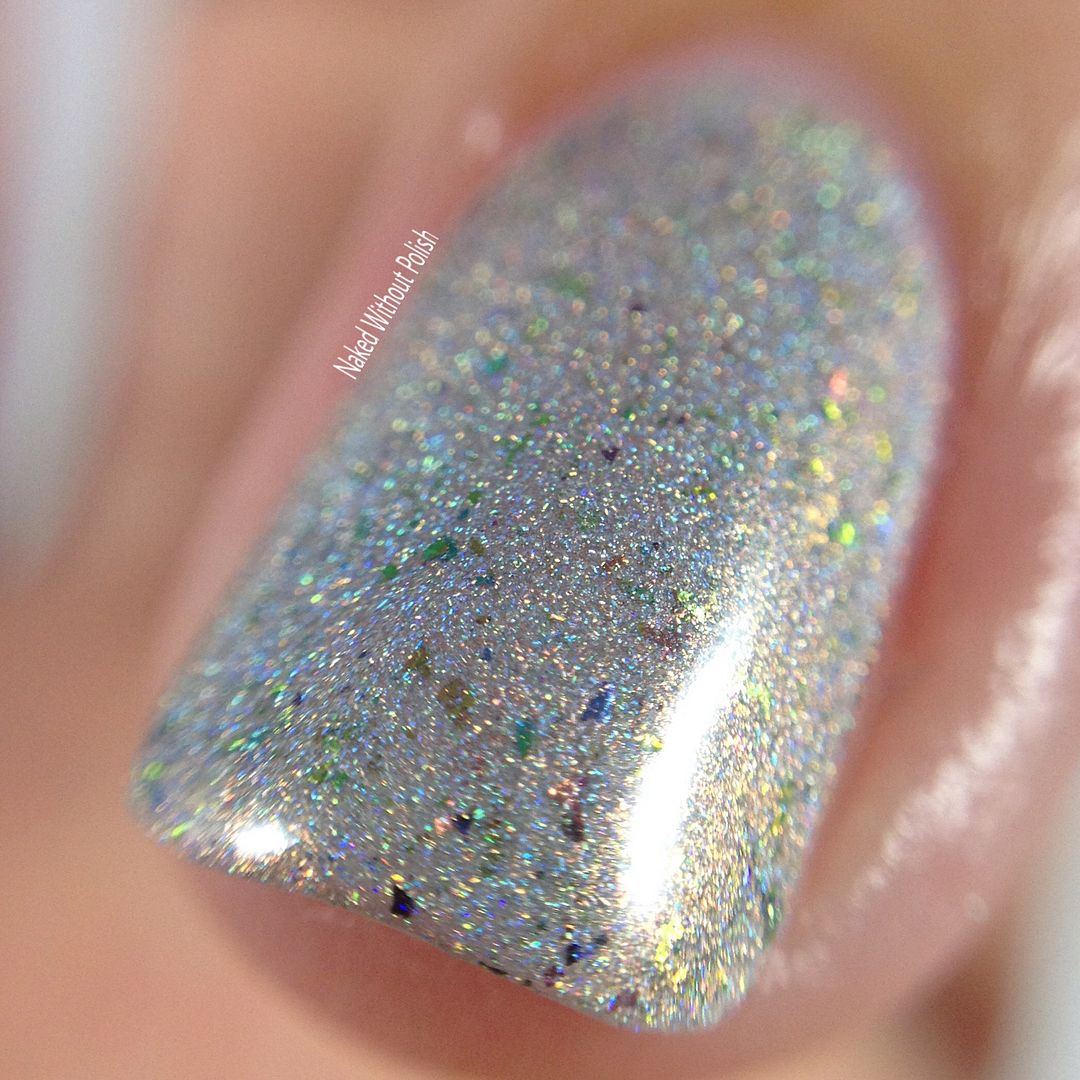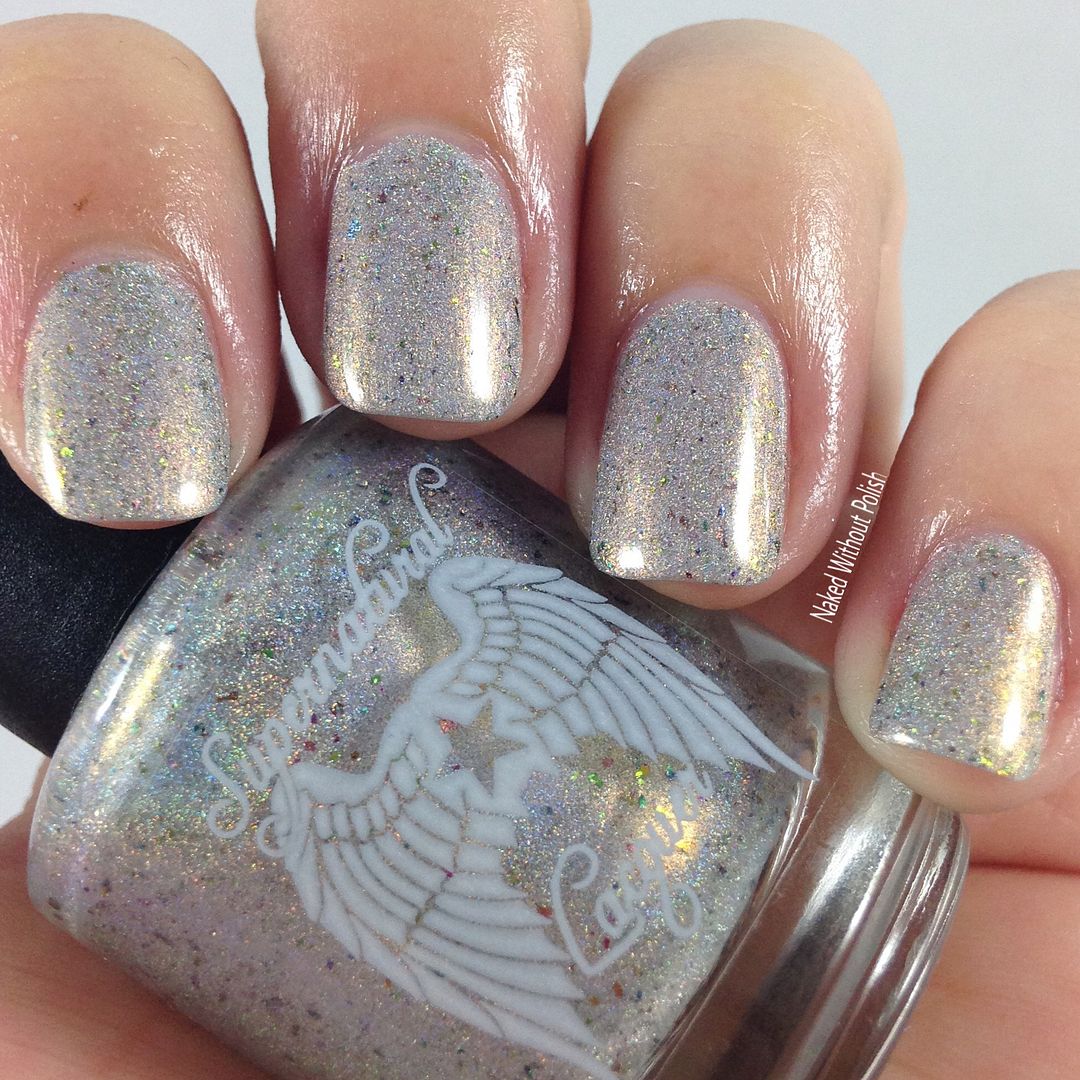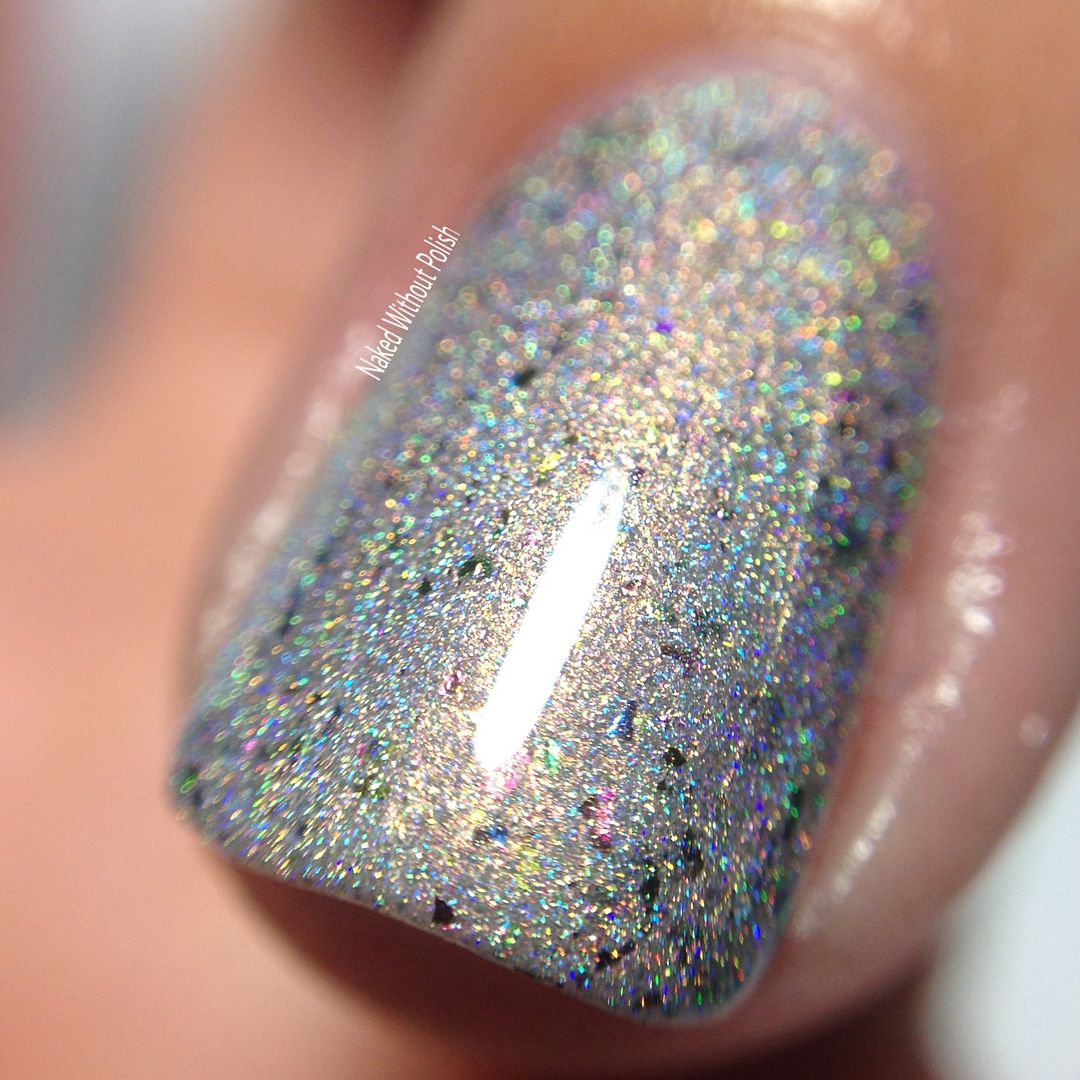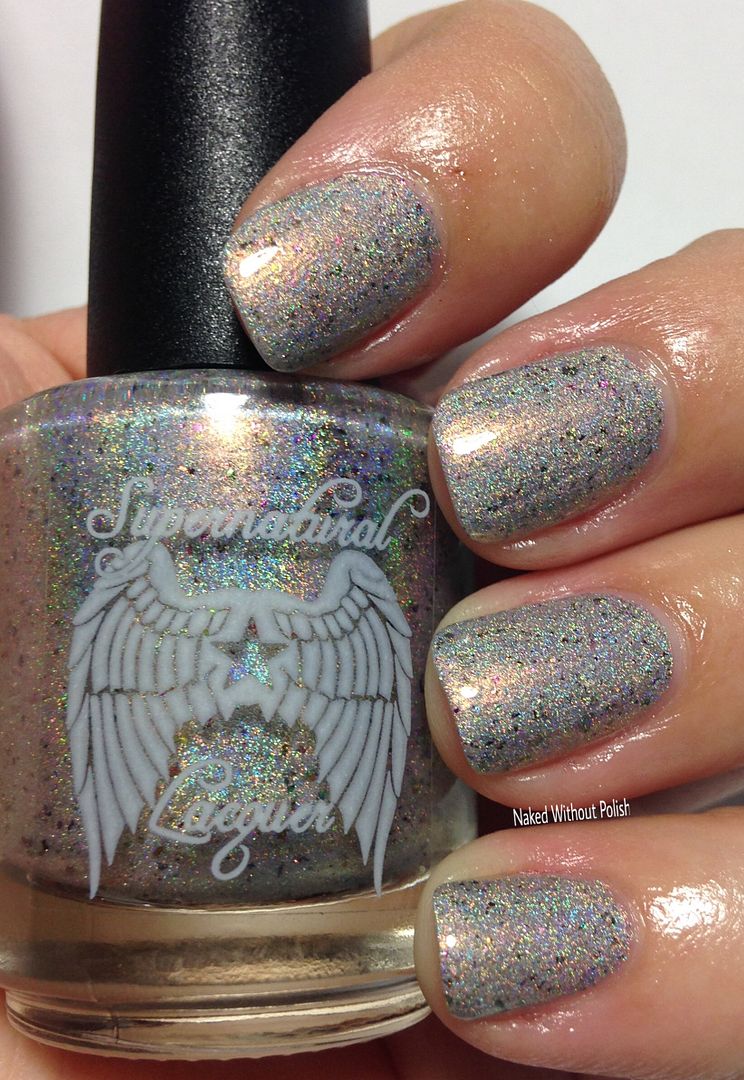 LOOK AT IT! *sings* "Isn't she lovely? Isn't she wonderful?" Yes, I needed this polish. It called to my soul and I answered. I threw my money at it like it was a stripper working the pole. It was going to be mine!
After swatching it, I remembered I had a wedding to go to on Friday. I looked everywhere for my bottle of Cameo Colours Lacquers Charlotte to wear as an accent nail, but my polish room still isn't organized since it still isn't painted and I can't get to half the drawers of my Helmers. It has been years since I have worn the same thing on all my nails. I think I got a twitchy eye just thinking about it. But I did it and I'm not sorry. I even decided to top this beauty with Colors by Llarowe Ten is Tops. HOLY MOLY did it turn out perfect! LOOK AT ALL THE SPARKLE!!! Of course I topped it all off with my favorite SuperChic Lacquer Marvel Liquid Macro top coat.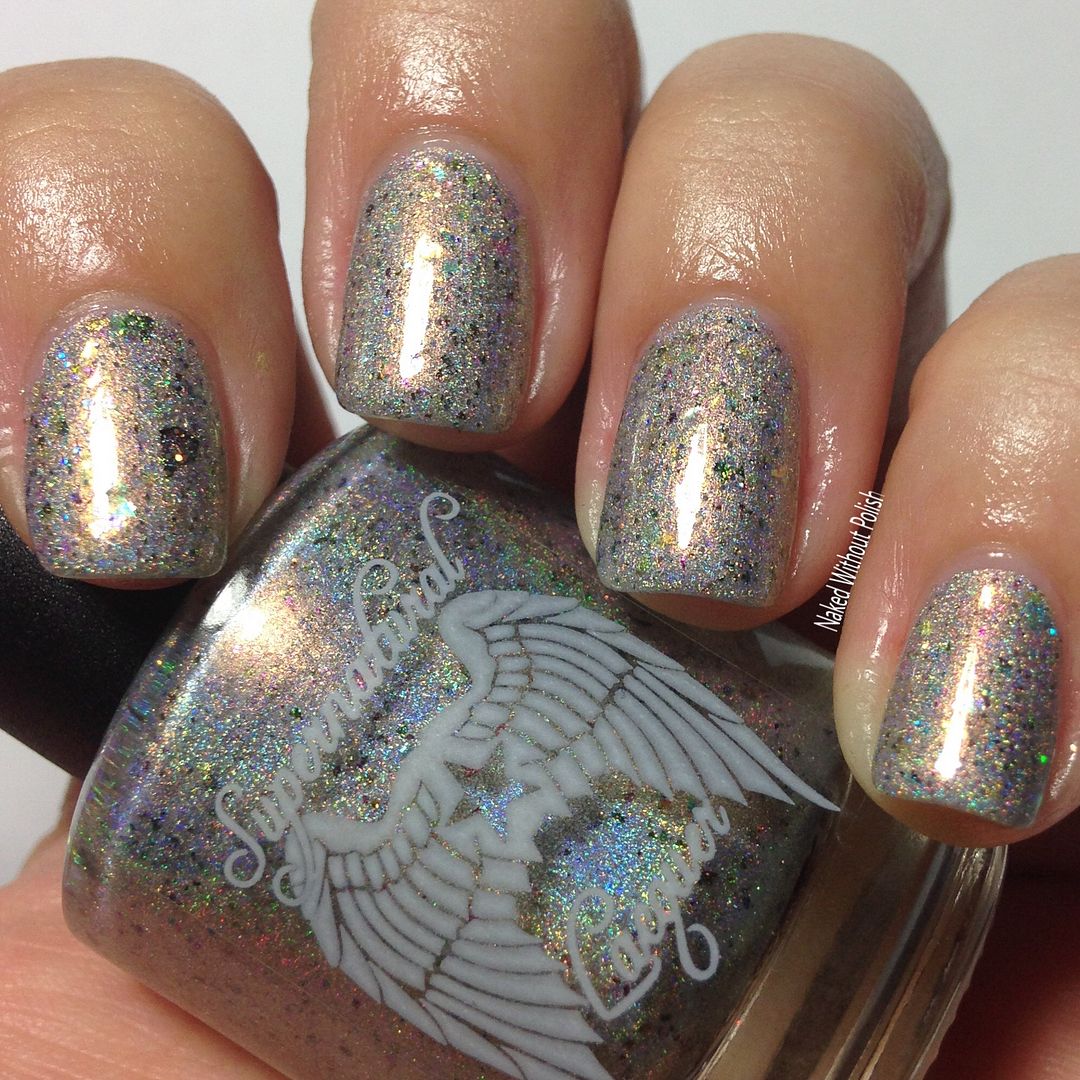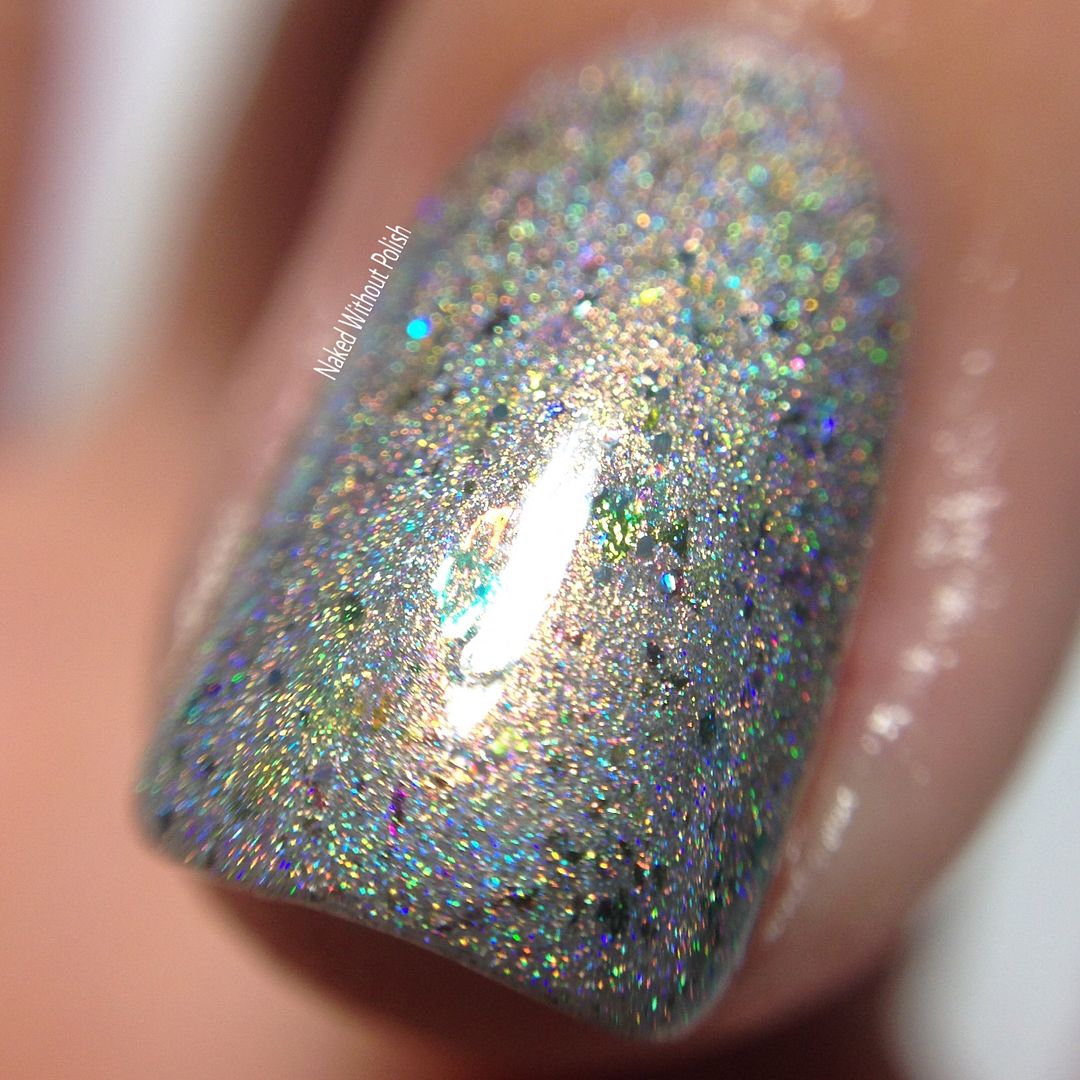 This manicure is perfection to me. A little neutral, a lot sparkly, and so pretty!! What do you all think? What was the last mani you did that you completely fell in love with?
Supernatural Lacquer information:
Shop -
http://www.supernaturallacquer.bigcartel.com/
Facebook -
https://www.facebook.com/SupernaturalLacquer
Fan Group -
https://www.facebook.com/groups/SPNLFanGroup/
Instagram -
https://www.instagram.com/supernatural_lacquer/
My information:
Blog -
http://nakedwithoutpolish.blogspot.com/
Facebook -
https://www.facebook.com/LacquerLoversUnite
Twitter -
https://twitter.com/NkdWthoutPolish
Pinterest -
http://pinterest.com/nkdwthoutpolish/
Instagram -
http://instagram.com/nakedwithoutpolish/
**The product in this post was purchased by me with my own money. All opinions are my own. I was not compensated.**
Happy Polishing!!
Becky :o)