Daily Hues Nail Polish Carol and New Beginnings Swatch and Review
8:38 AM
**Nothing to Disclose**



It's my kid's last day of school today. I'm not crying...I swear. I can't believe when she gets off the bus she will be a 3rd grader. Well, I'm keeping it short and sweet today because I'm an emotional wreck and wallowing in my misery until she gets home and I can squeeze her and force her not to grow up anymore.
Anyway, I'm showing you all 2 polishes I snagged when Daily Hues Nail Lacquer announced she was closing up shop. I've had these for sometime and just never got around to swatching them until recently. I'm sorry they are not available anymore, but you can still enjoy their beauty. And you never know when you'll find them on blog sales or destashes.
**WARNING PICTURE HEAVY**
New Beginnings 2015
New Beginnings 2015 is a lavender-toned silver filled with a ton of holo and a gorgeous violet shimmer.
Shown is one coat of New Beginnings 2015 with top coat.
Not available to purchase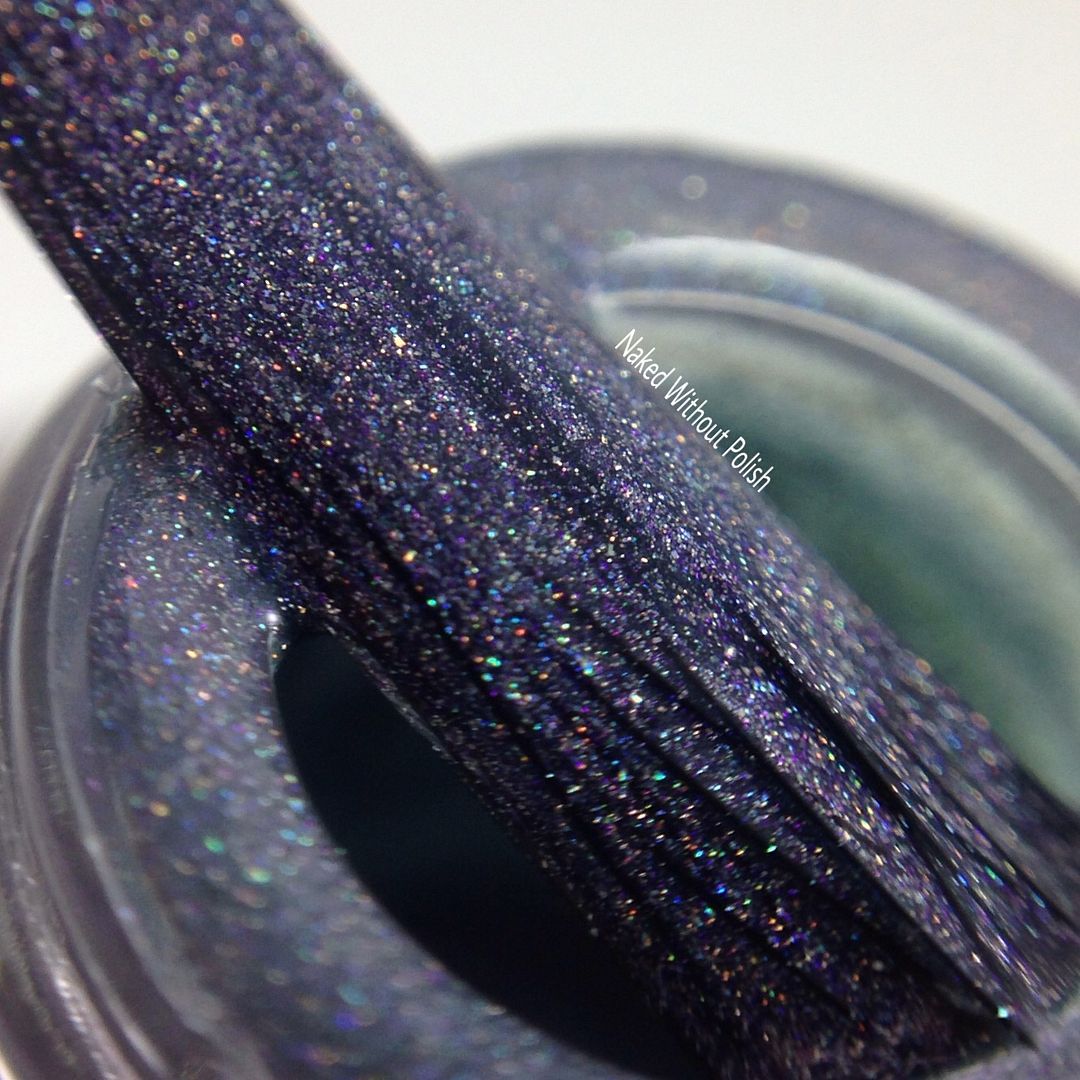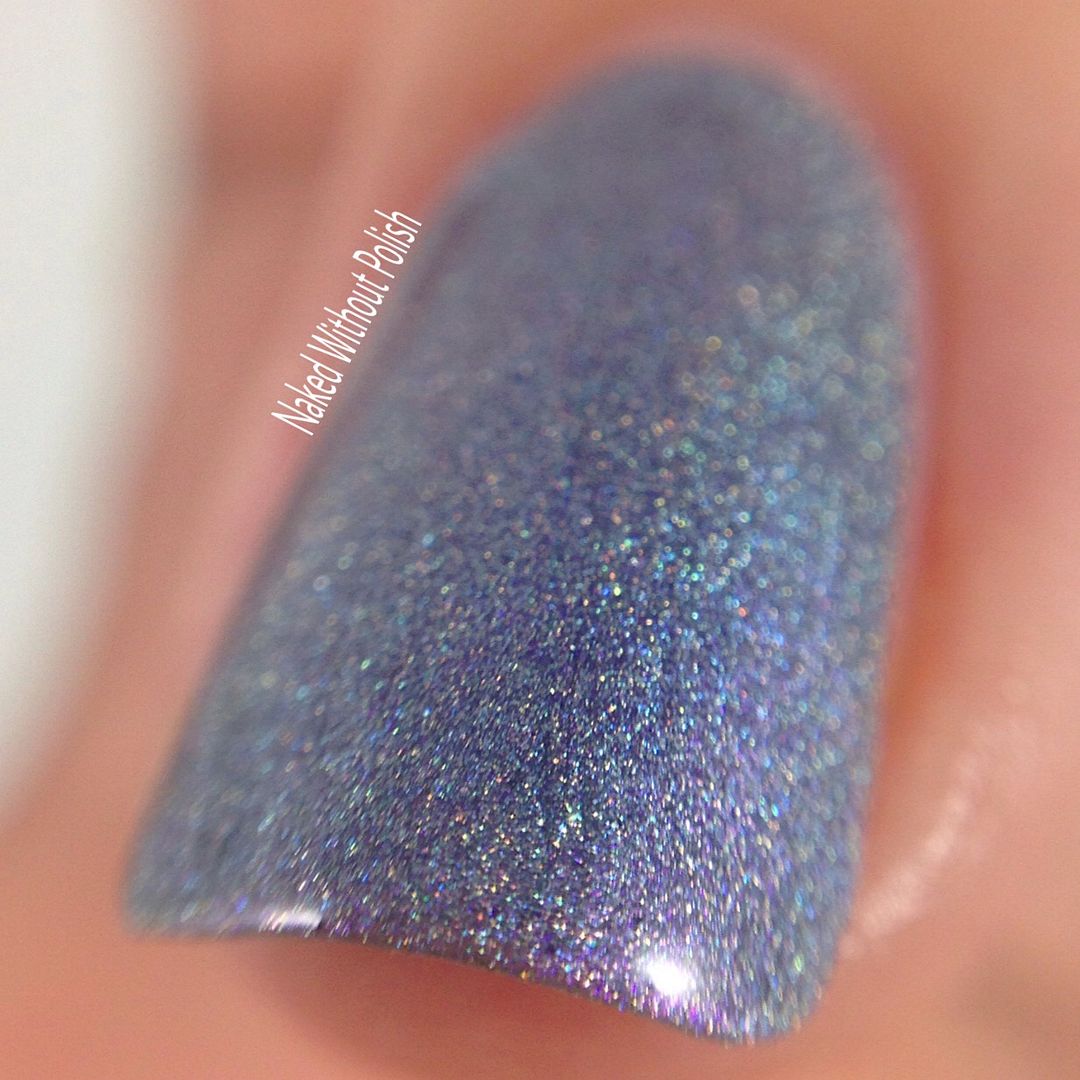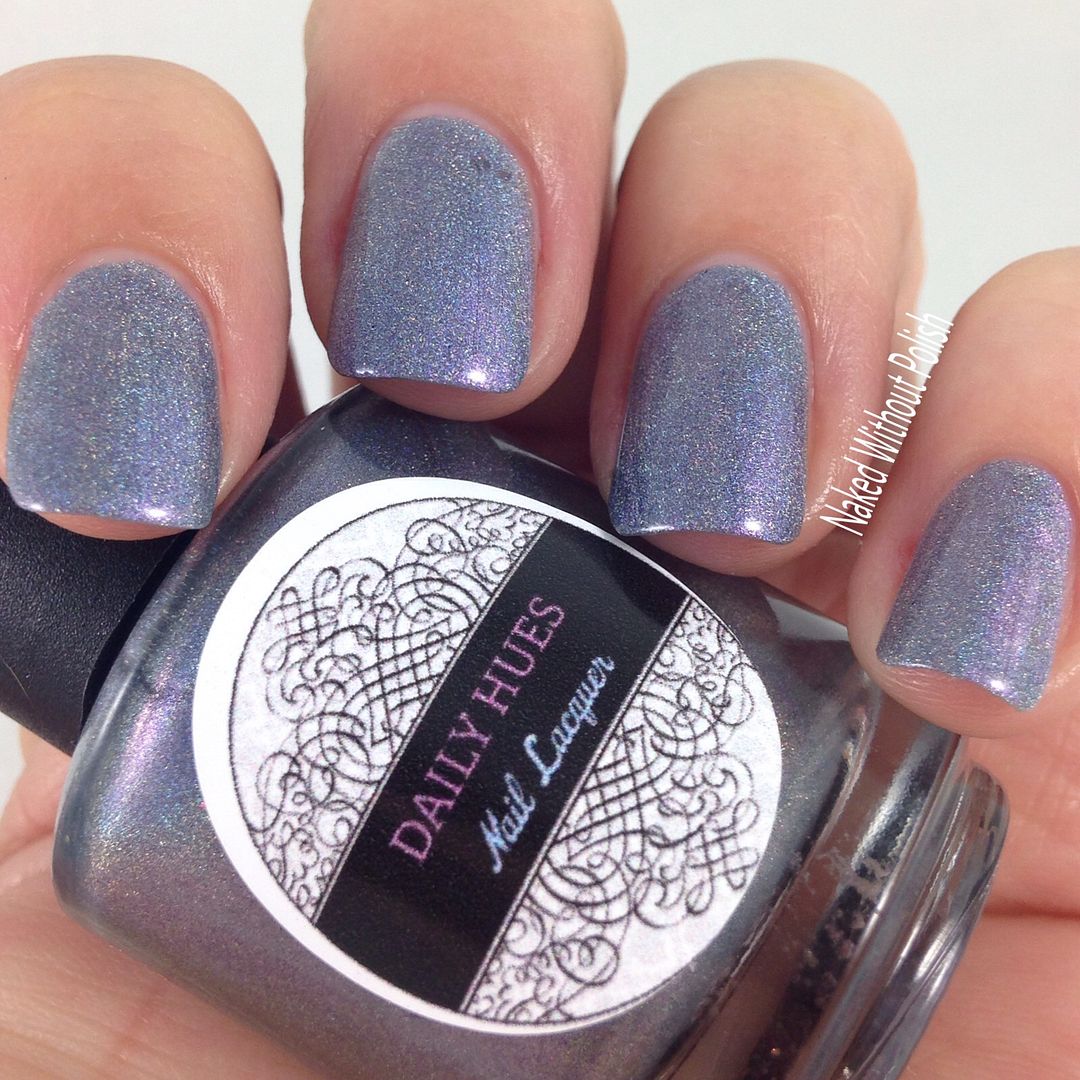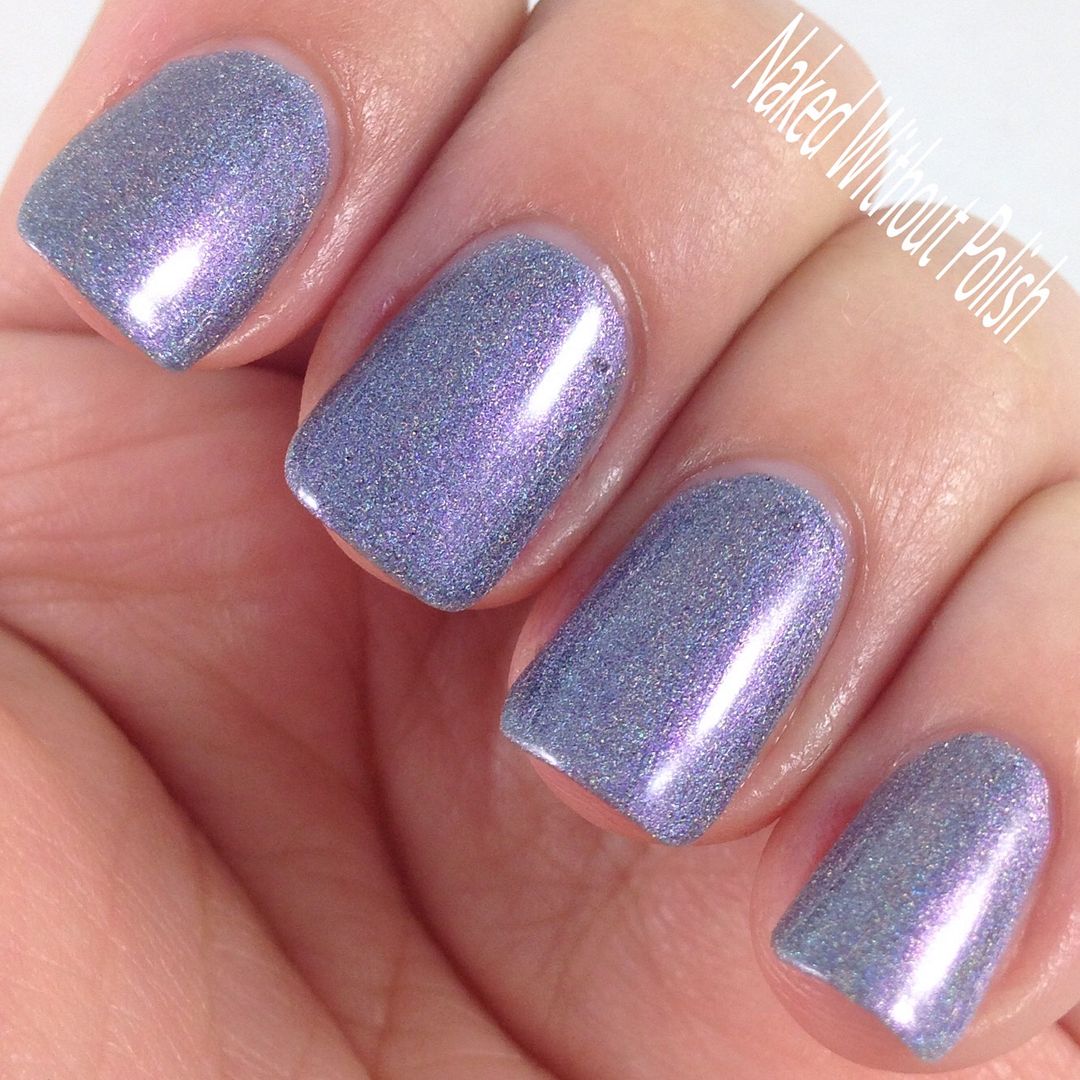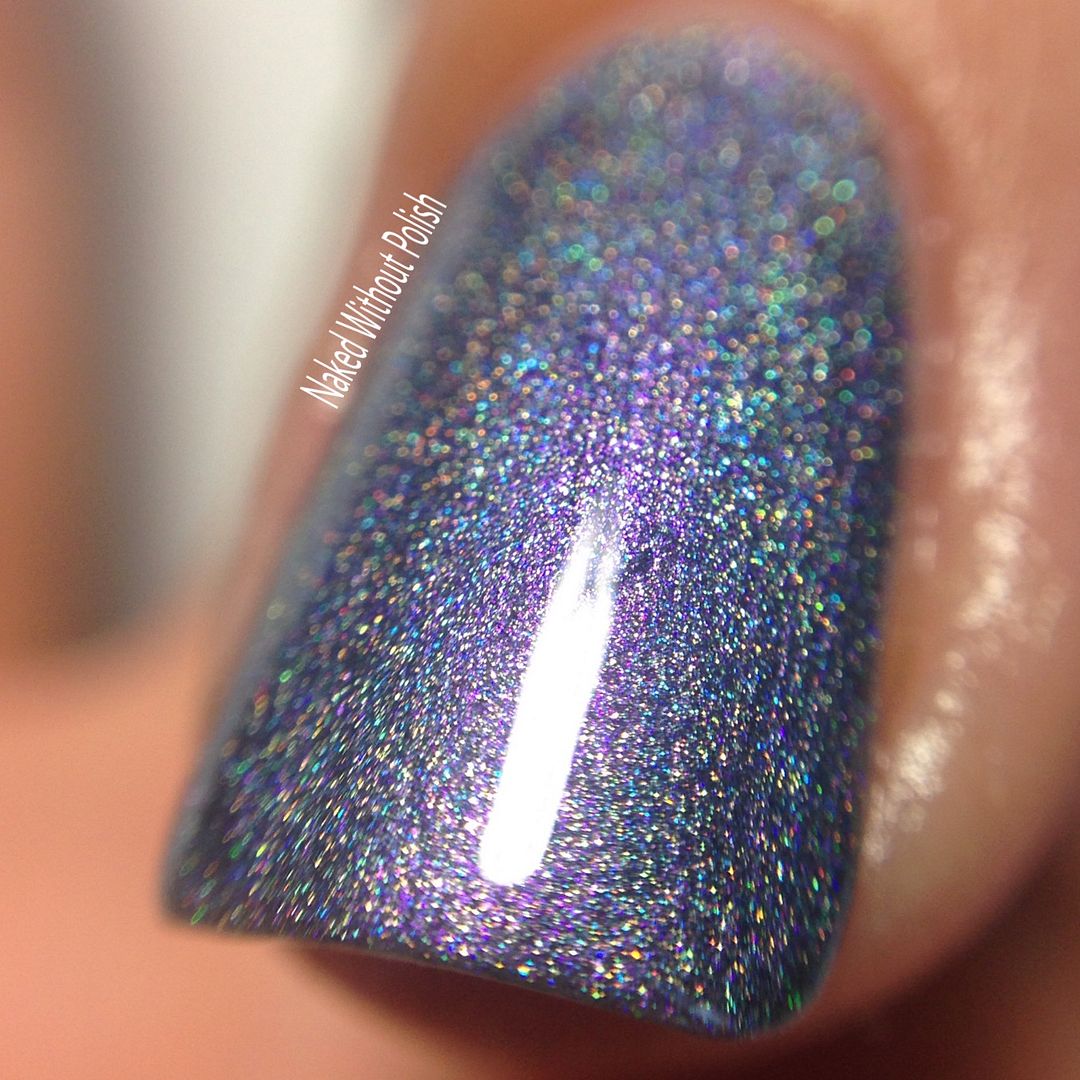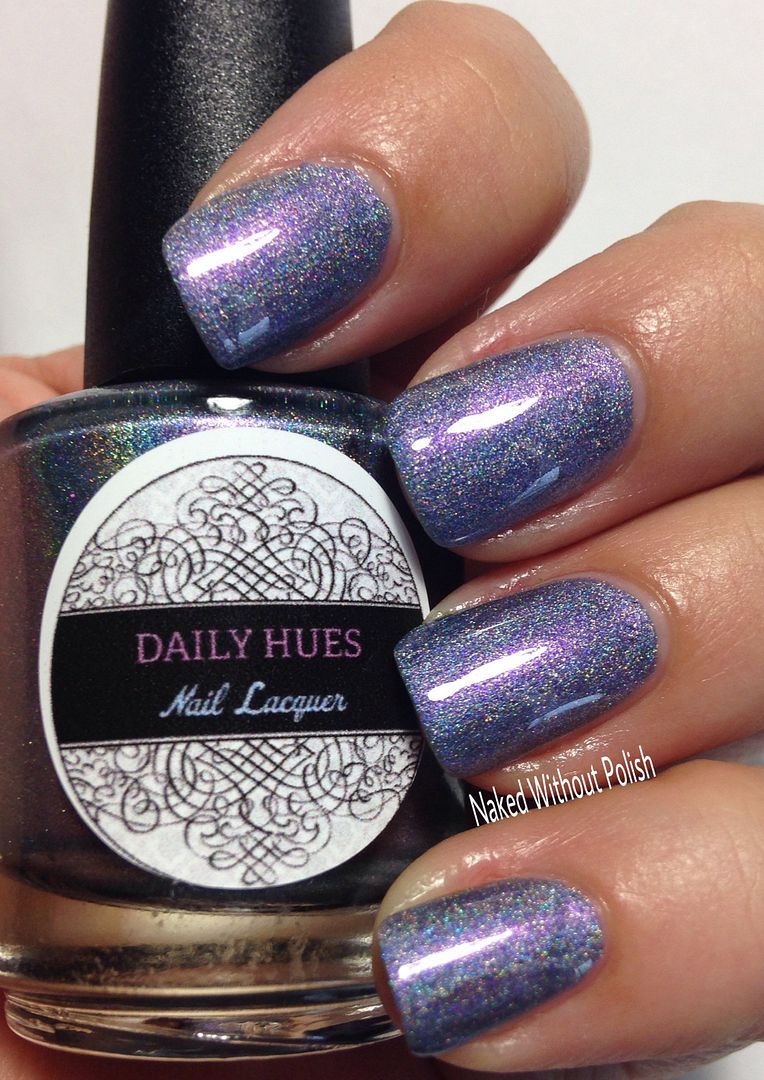 Carol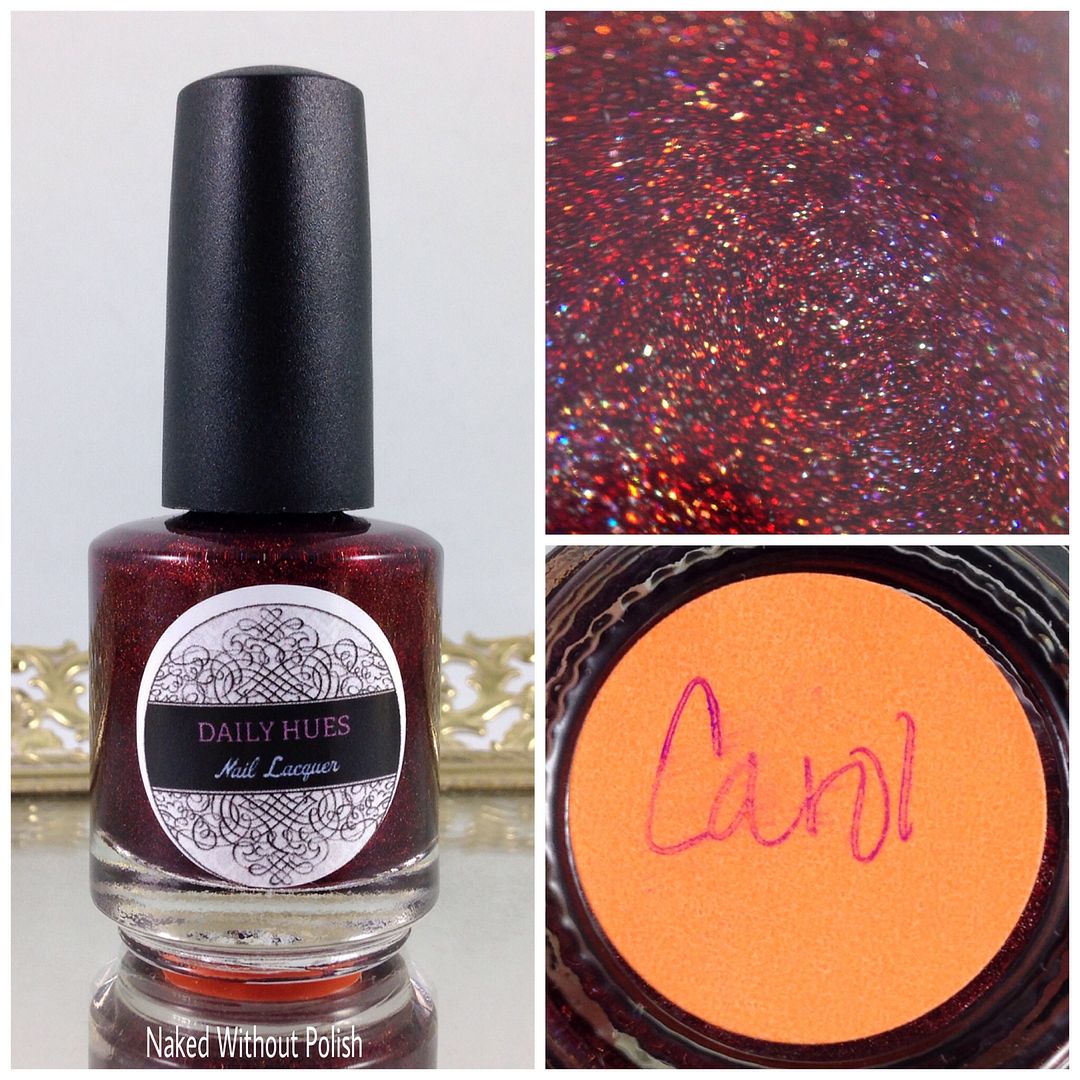 Carol is a blood red jelly filled with red shimmer and scattered holo sparkle.
Shown is two coats of Carol with top coat.
Not available to purchase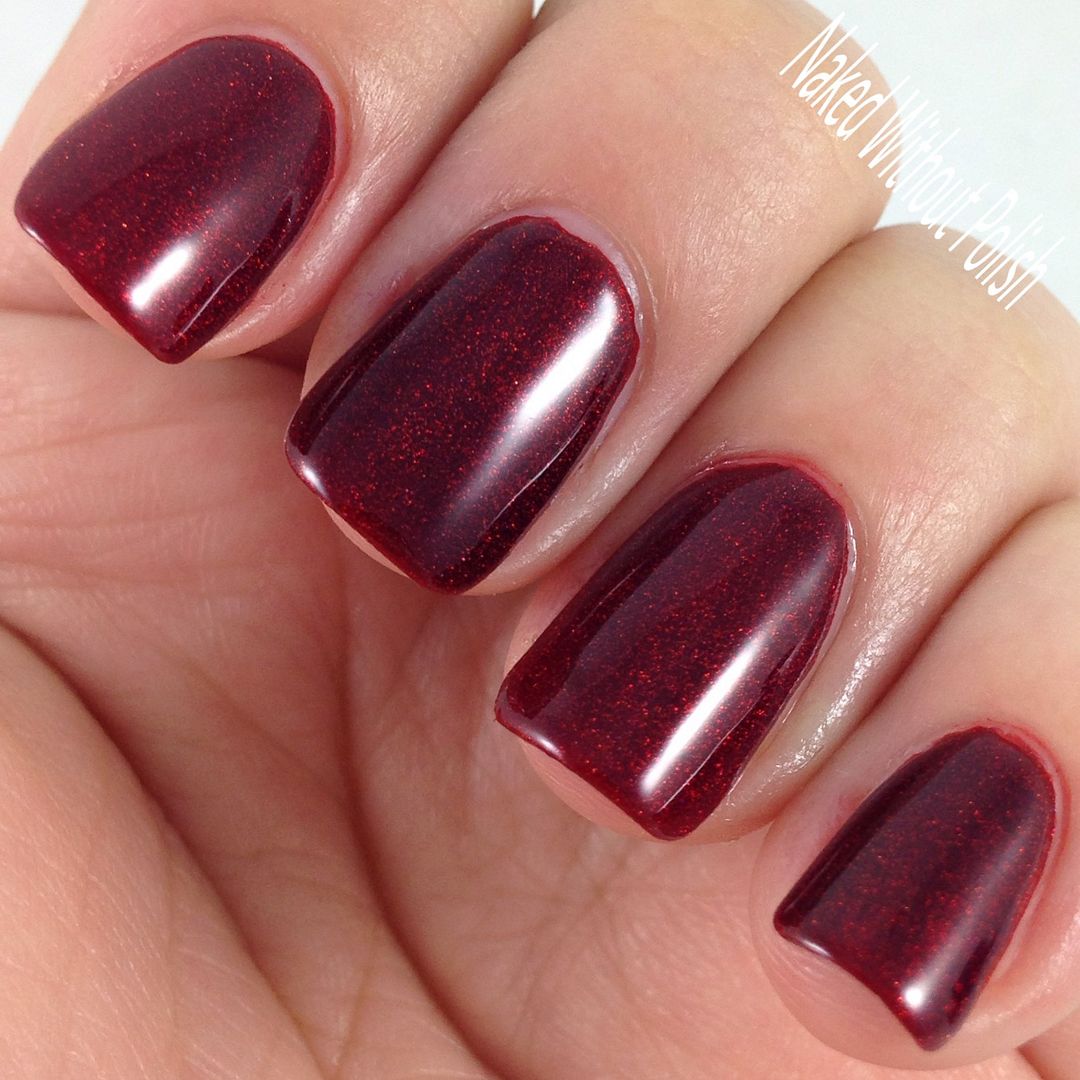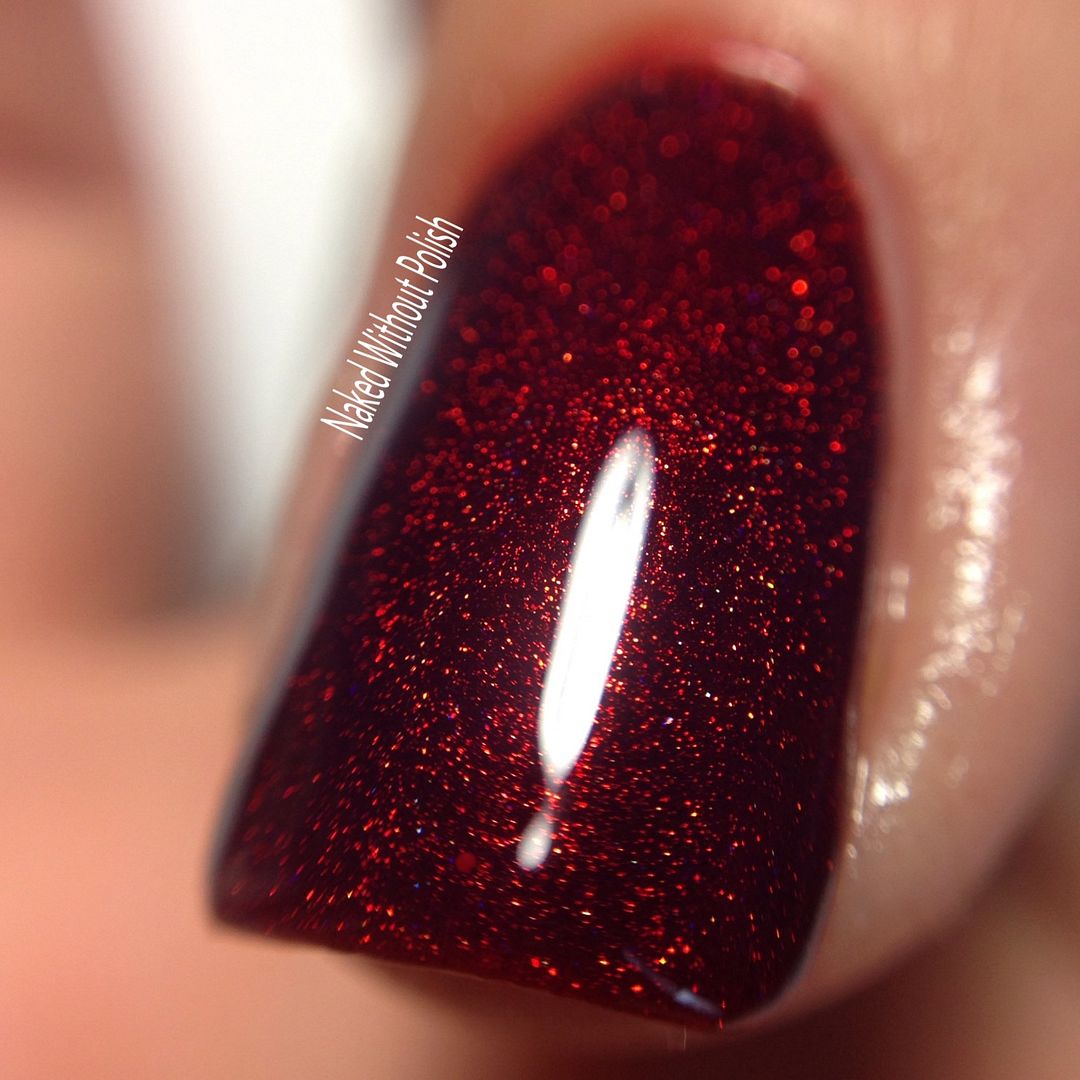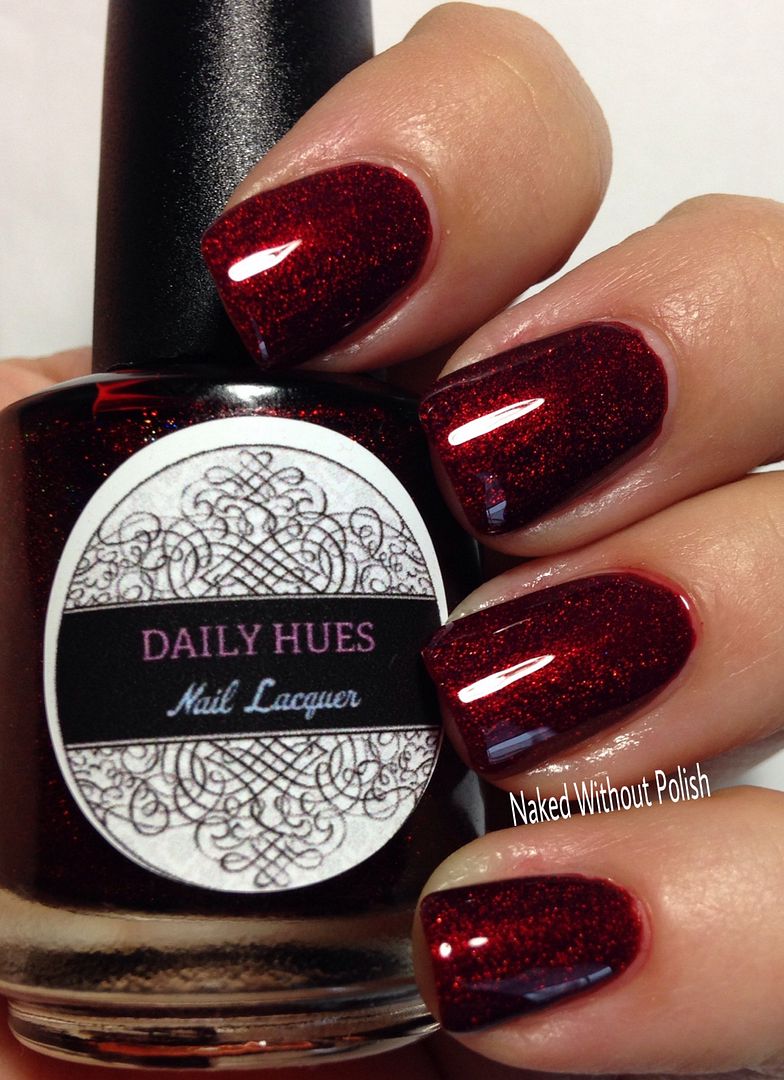 I'm so glad I was able to snag these in her final sale. The formulas were amazing, and you can't beat the one coaters she put out. She said she would toy with coming back when she was done with school. I've got my fingers crossed. We will see!
Were you able to grab anything when she closed up? What are some brands that have recently closed that you're already missing?
My information:
Blog -
http://nakedwithoutpolish.blogspot.com/
Facebook -
https://www.facebook.com/LacquerLoversUnite
Twitter -
https://twitter.com/NkdWthoutPolish
Pinterest -
http://pinterest.com/nkdwthoutpolish/
Instagram -
http://instagram.com/nakedwithoutpolish/
**The products in this post were purchased by me with my own money. All opinions are my own. I was not compensated.**
Happy Polishing!!
Becky :o)