SinfulColors New SinfulShine
10:59 AM
**The product in this post was purchased by me. All opinions are my own.**

This weekend, I decided to do a little shopping. I only got a few items, but I found some stuff I'm really excited about. One of those stops was at Walgreens brought some unexpected excitement. The only new SinfulColors display there was one for their new SinfulShine line. The display didn't catch my eye first, the beautiful, shiny copper caps caught my eye. I didn't have a lot of time to research before I bought (and there wasn't a price on the display), so I grabbed one color that caught my eye.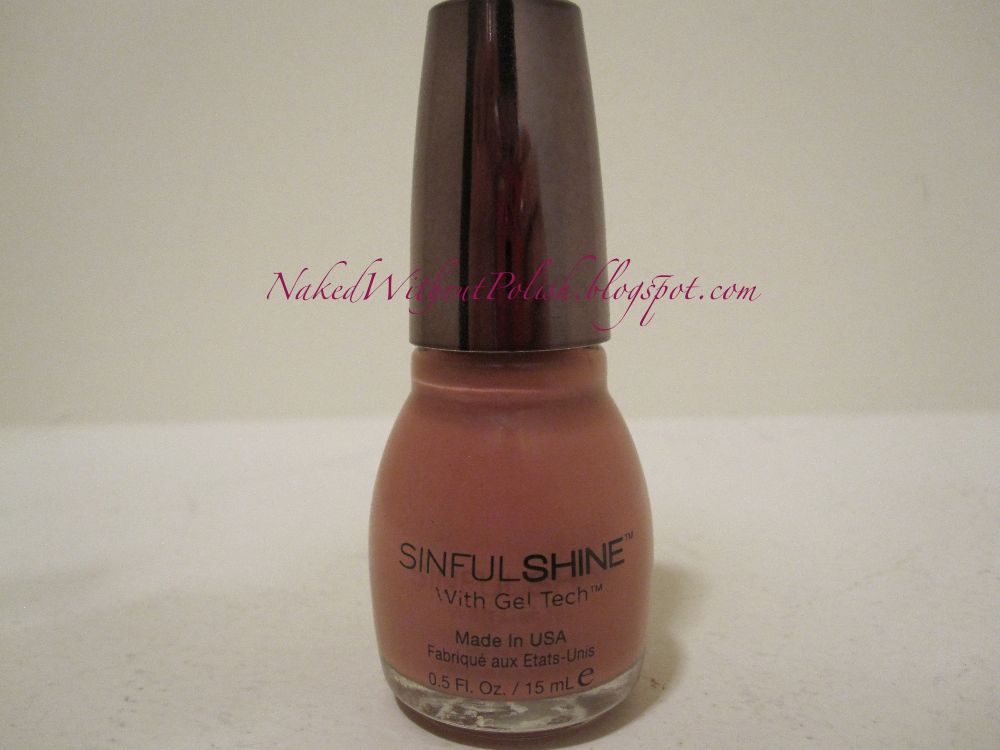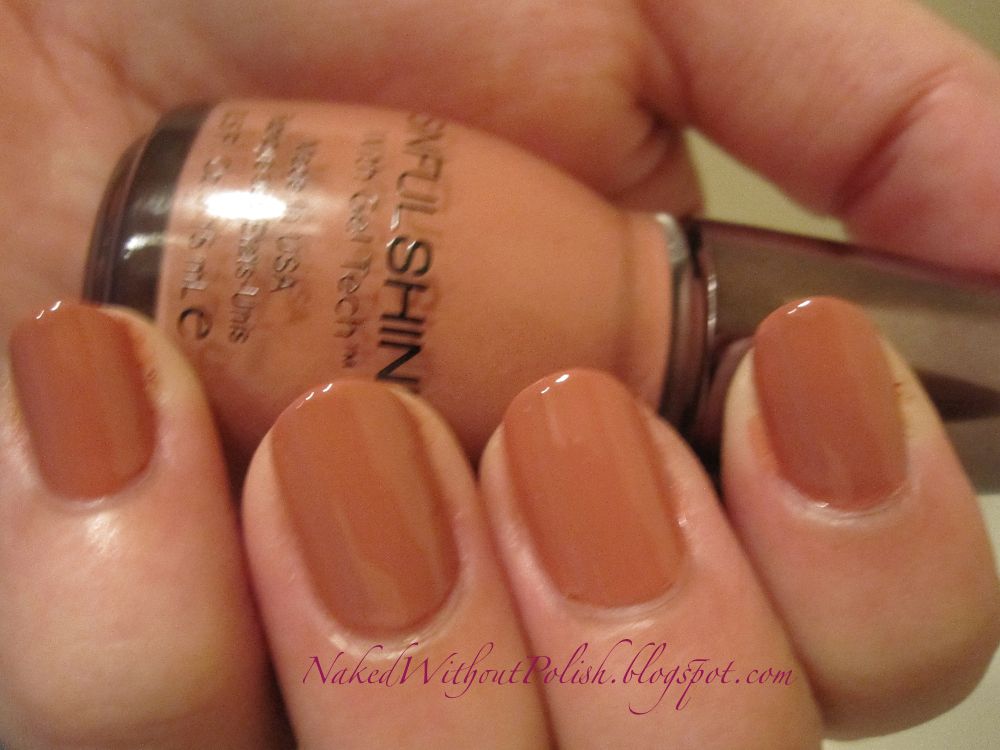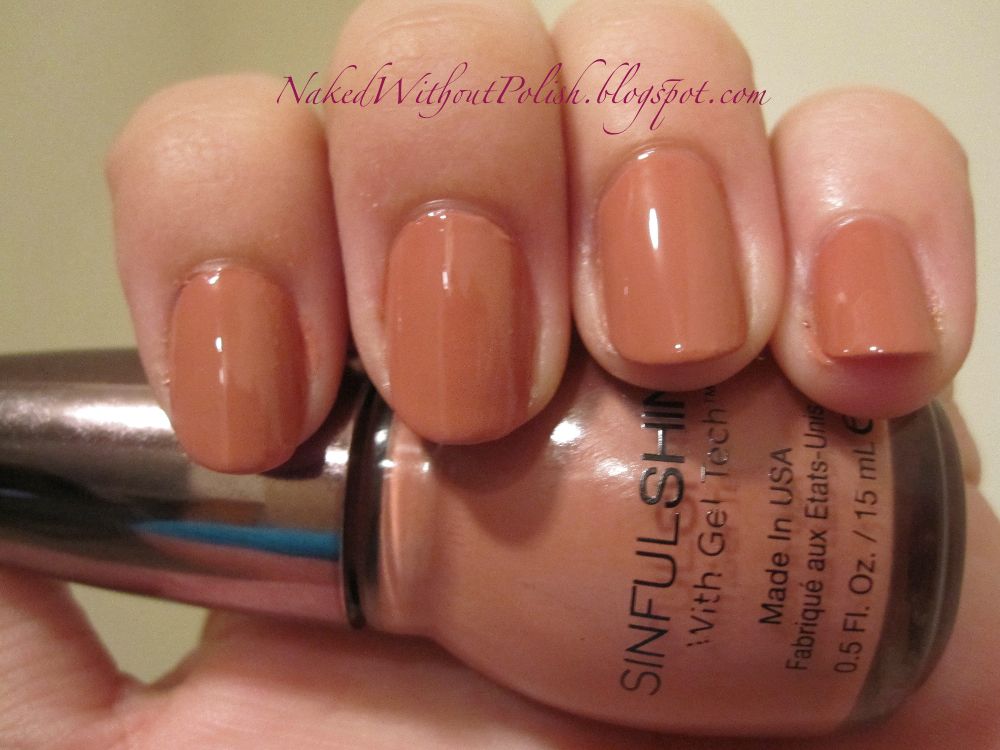 Tan Lines is a dusty rose tinted nude creme with an intense glossy finish.
Application was so incredibly smooth, and two coats was perfection. Full opacity and wonderful shine. Tan Lines didn't stain and it was so easy to remove.
I definitely need more of these! Everything added up to a practically perfect polish!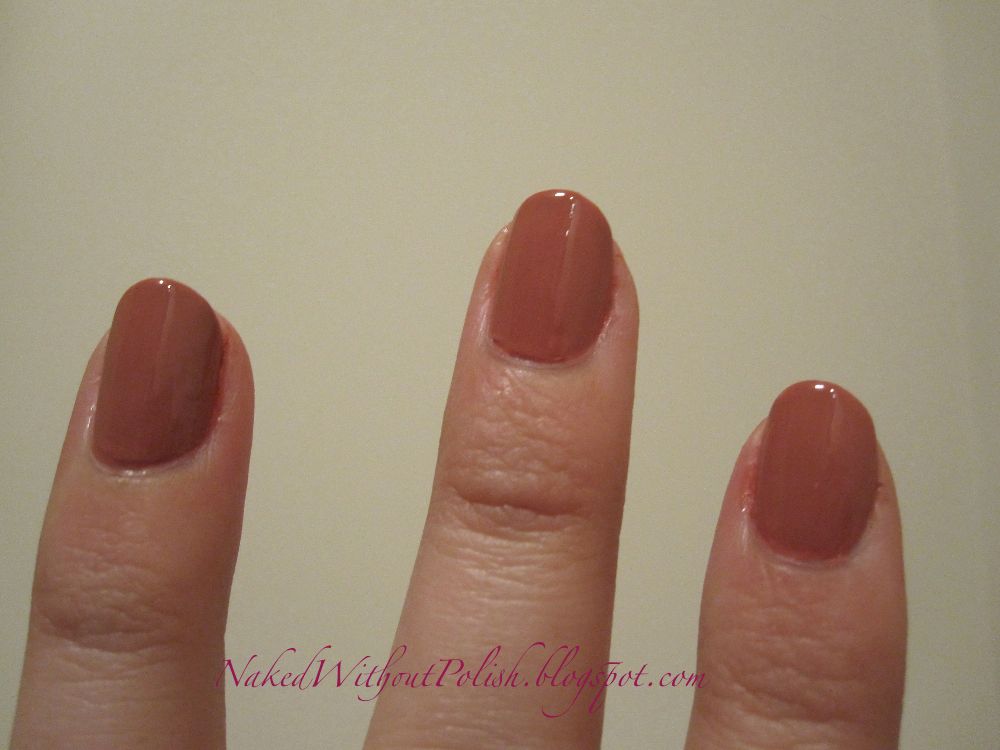 Even though it had a glossy finish, I added a top coat to a couple nails to see if there was any sort of difference.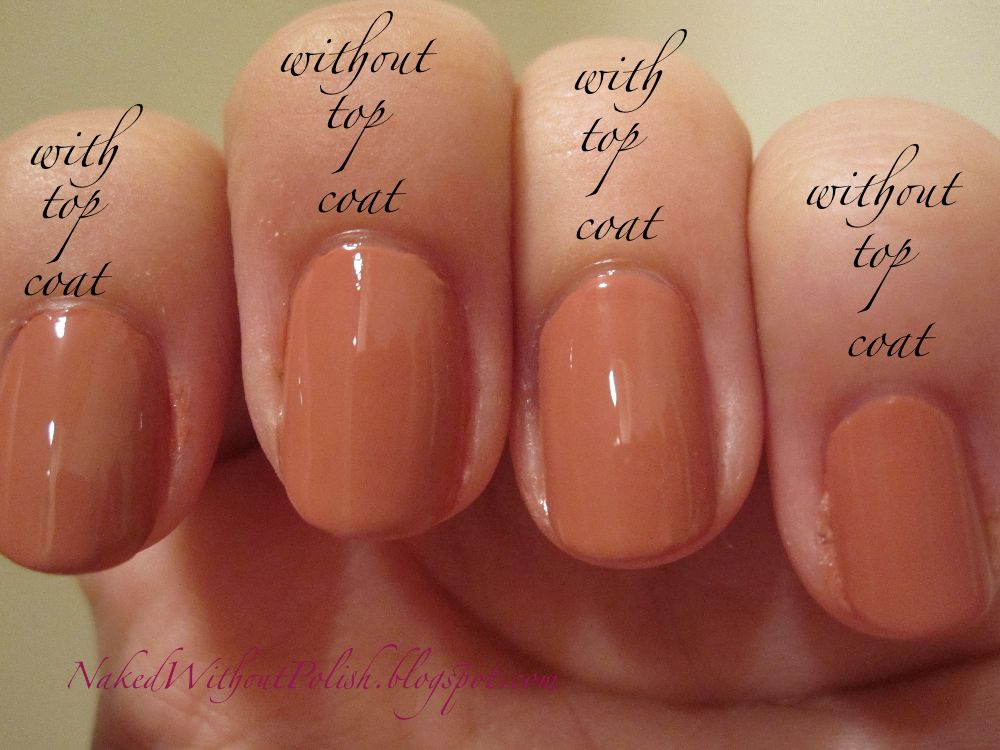 Not a touch of difference in the nails with top coat and the nails without top coat!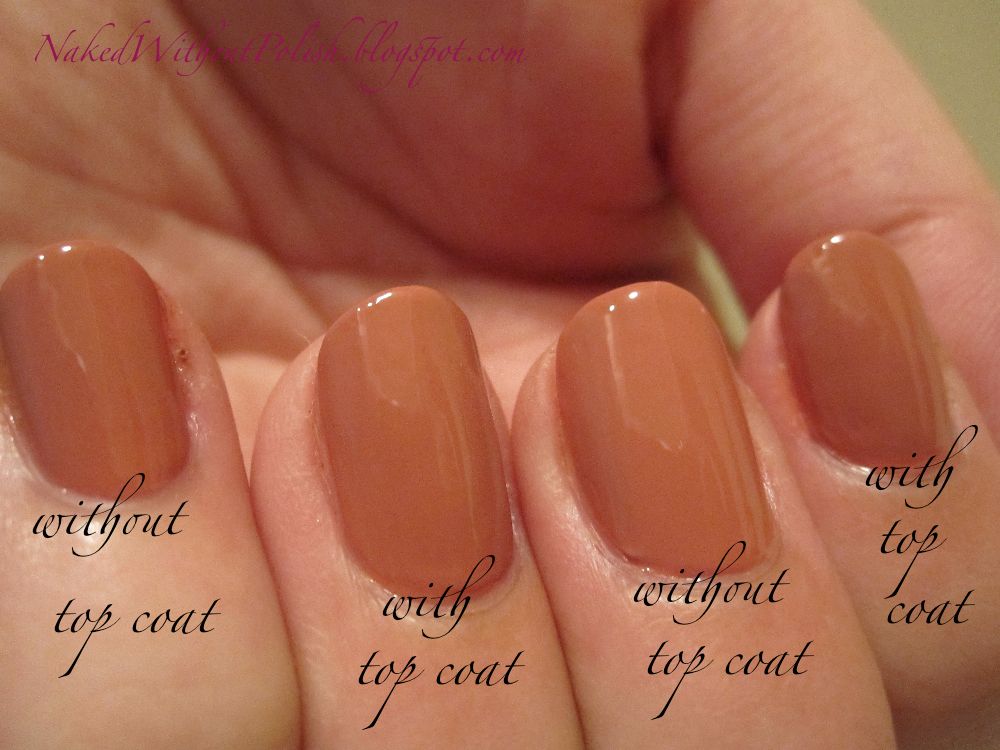 The new Sinful Shine polishes are fantastic! They can be found at Walgreens Stores, but not online. They are $2.99 a bottle, and are definitely worth the extra $1! Right now, Sinful Shine comes in 32 different colors. You should definitely check them out! Not sure how permanent this line is, so get what you can just in case they are gone when the display is empty. Fingers crossed that is not the case because these are beautiful. I definitely need more and I'm not sure when I'll get the chance to go back.
If you grab some colors, post your manis on my Facebook wall or tag me on Instagram @nakedwithoutpolish.
**The product in this post was purchased by me. All opinions are my own.**
Happy Polishing!!
Becky :o)