**The featured product in this post was given to me by a friend. All opinions are my own. I was not compensated.**
**CLOSED**
Happy Monday, everyone!! When
LynBDesigns
released her newest LE shade, a friend bought one for herself, and one for me!! She's new to the polish world (guilty party here) and it was her thank you gift for introducing her to this crazy addictive world! I was beyond excited when the bottle arrived (along with the newest collection to swatch...OH.EM.GEE.!!) and I saw she tossed in a second bottle. She didn't tell me she was sending a second polish, so I messaged her. Sure enough, she thought this beauty deserved her own giveaway.
This polish is sold out so this giveaway is your last shot at getting one! So, check out the pics below, see what you'd be getting yourself into, then enter the giveaway!!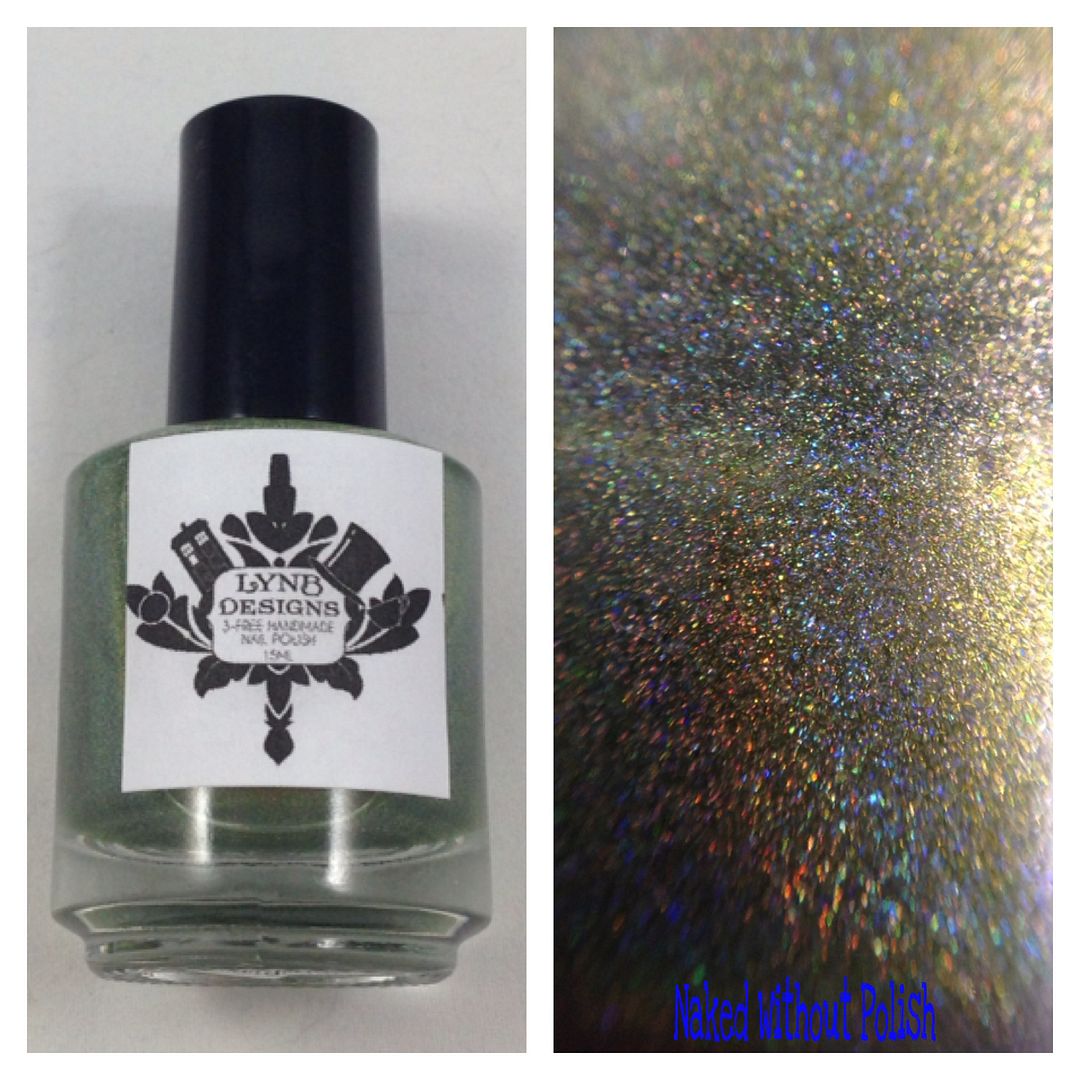 Absinthe Makes the Heart Grow Fonder is a beautiful green holo. The shade of green is a unique shade. I can't quite put my finger on it. It's almost a combination of sage and lime. It's beautiful and filled to the brim with spectraflair! The swatches are three thin coats for full opacity. Perfect application and required zero clean up. The first four photos are without flash.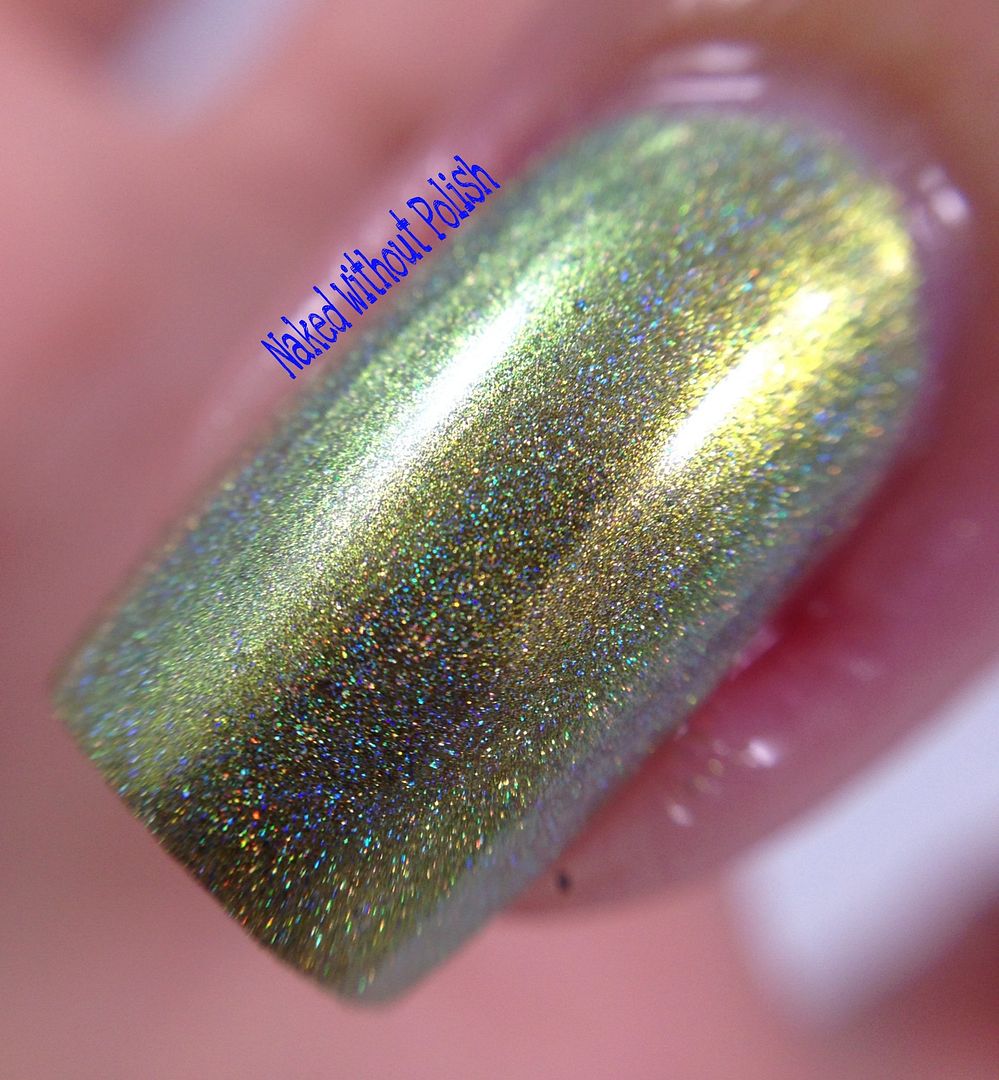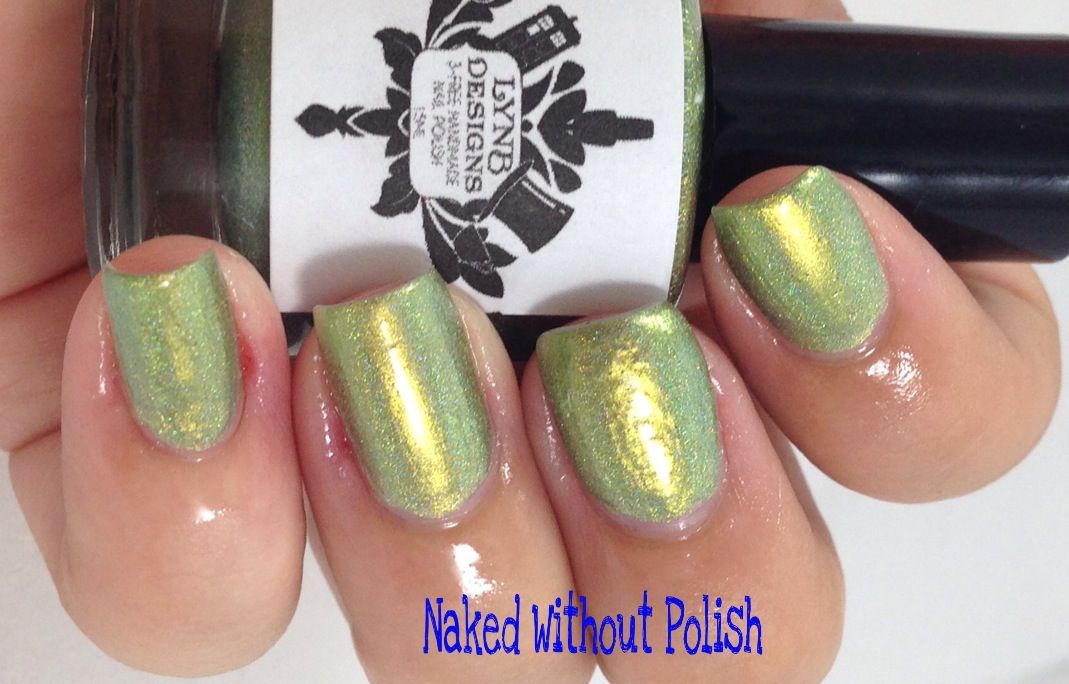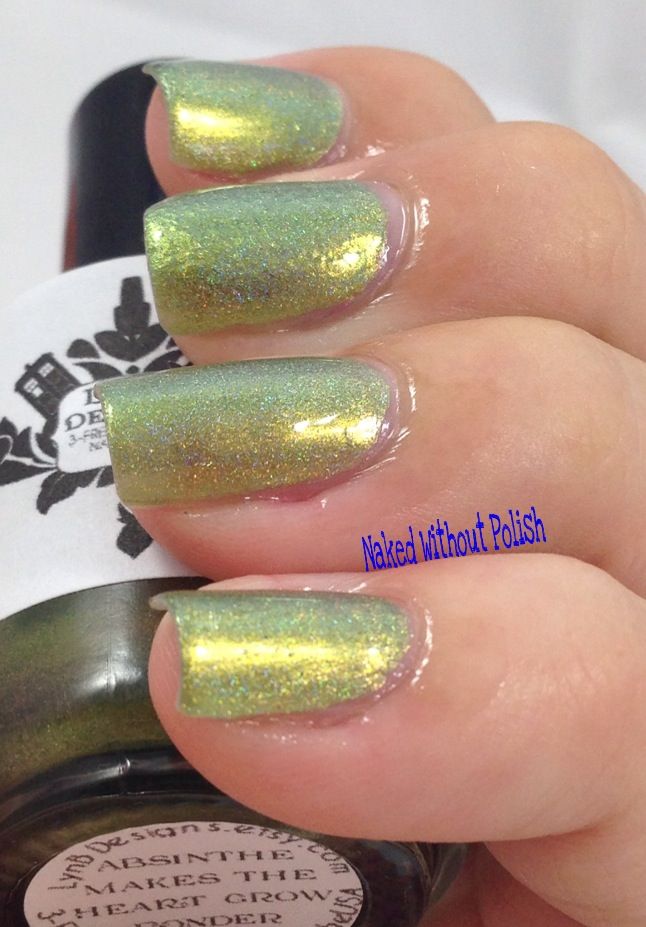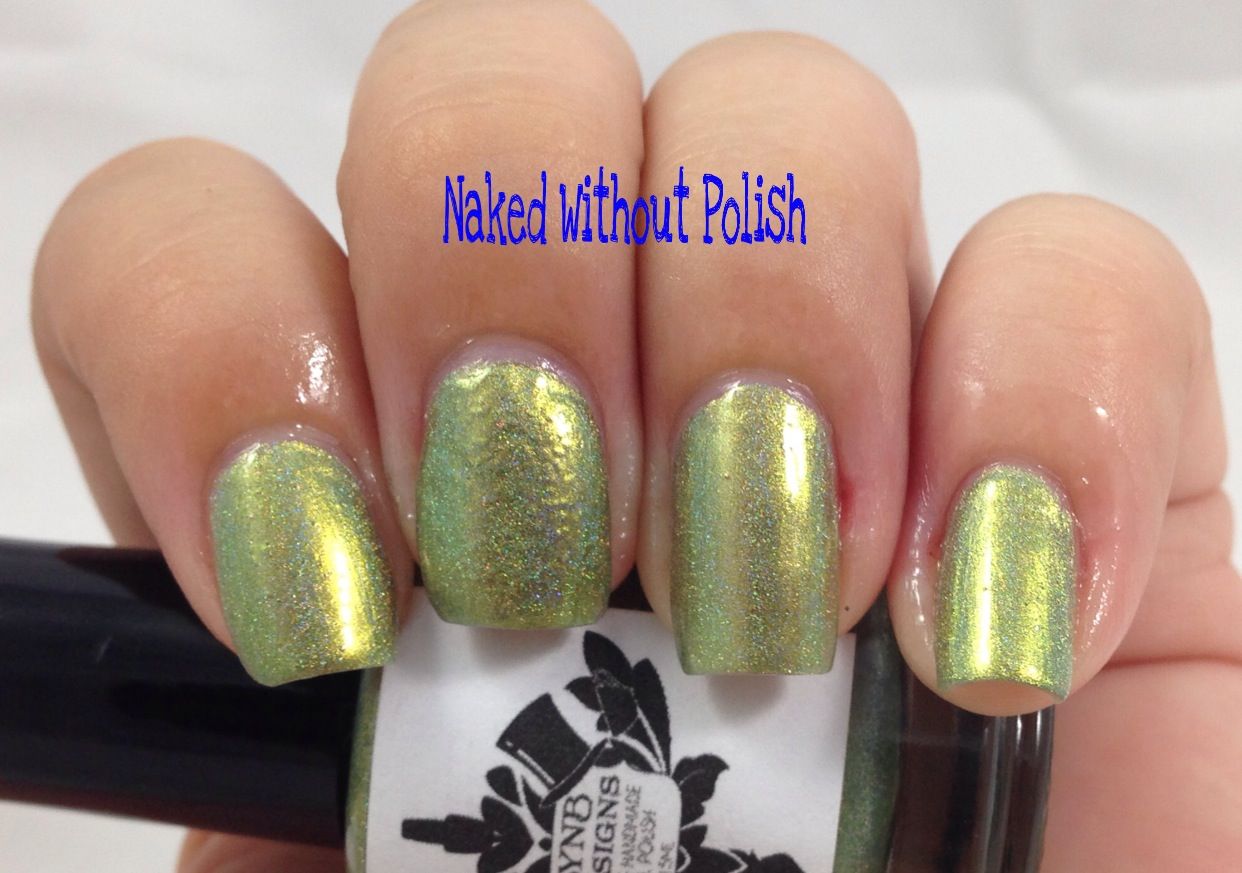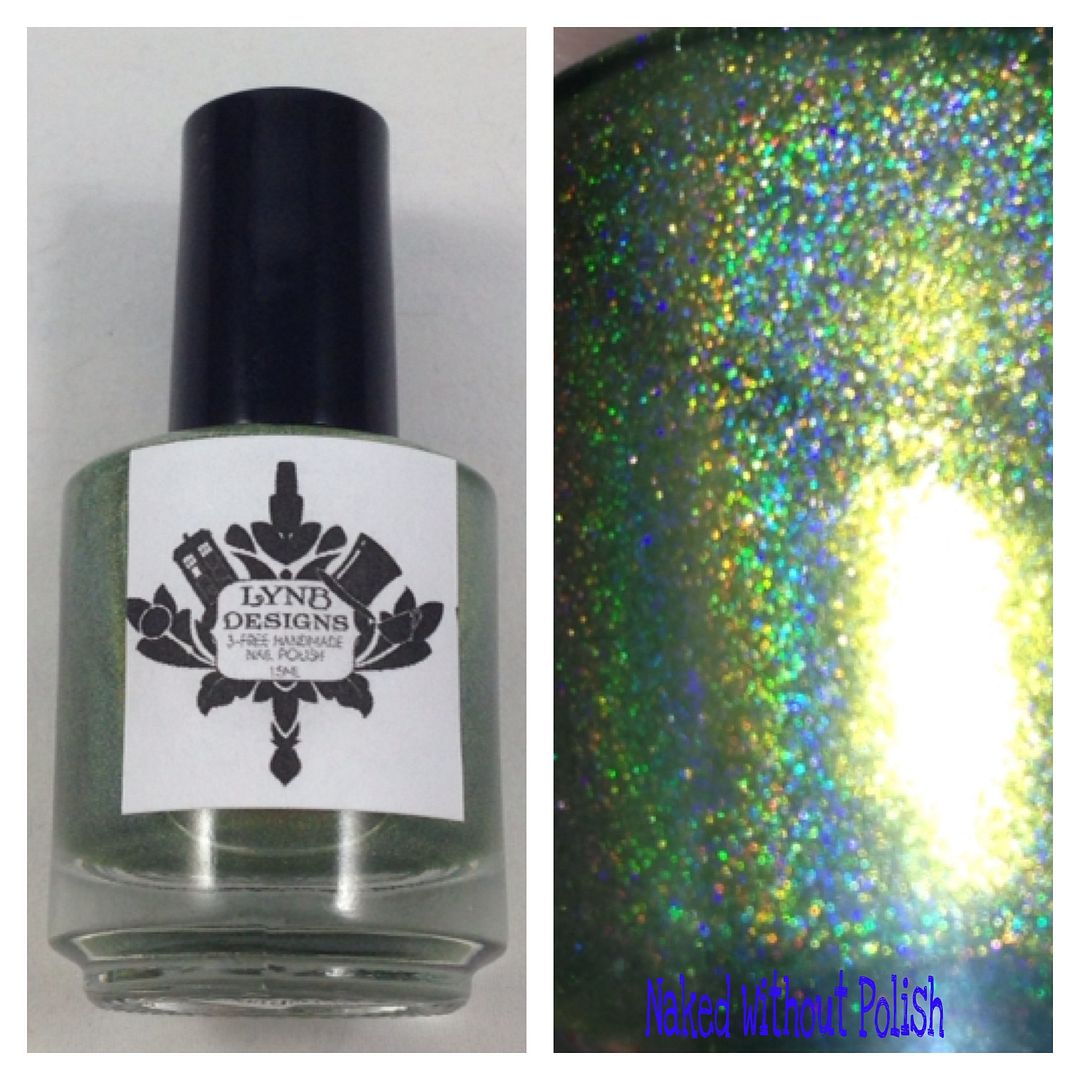 And now, with flash!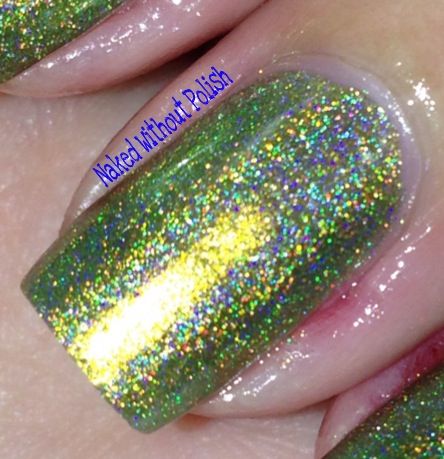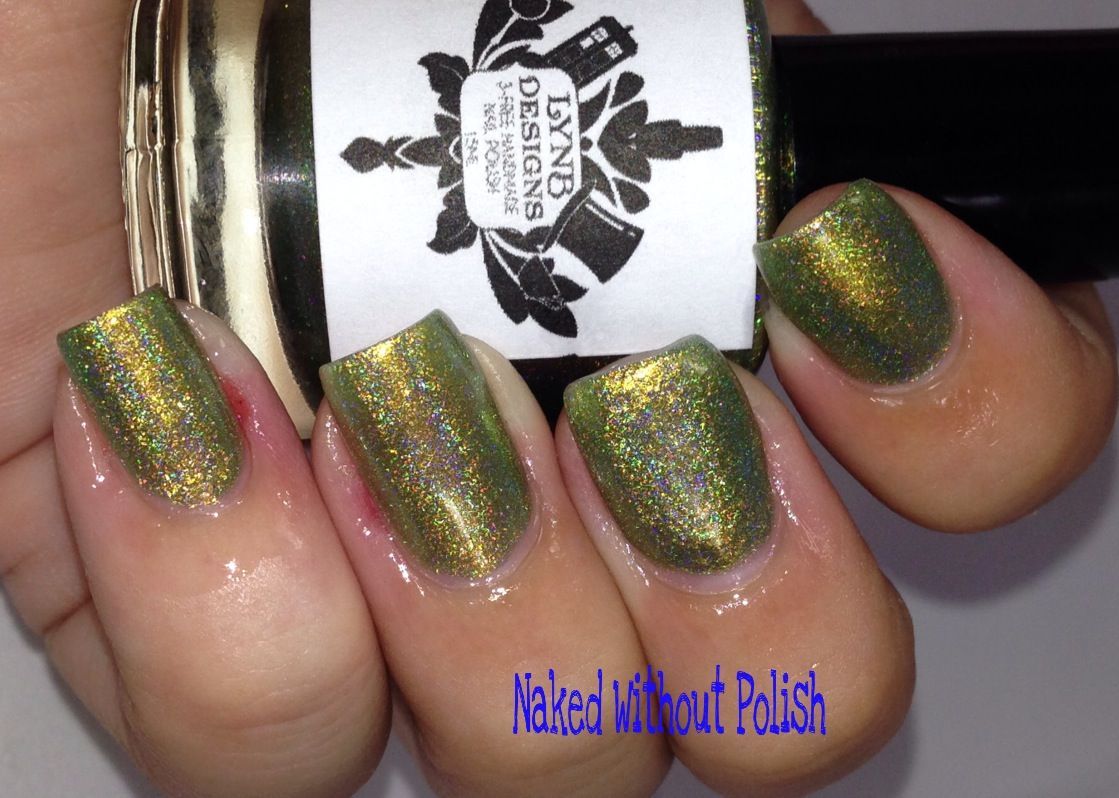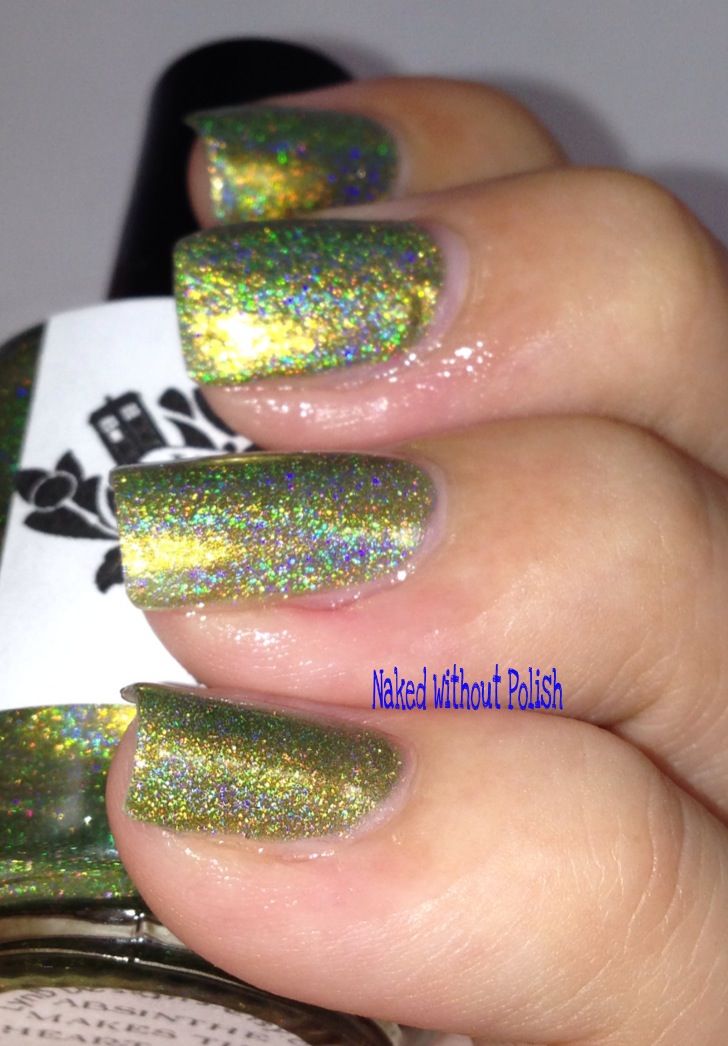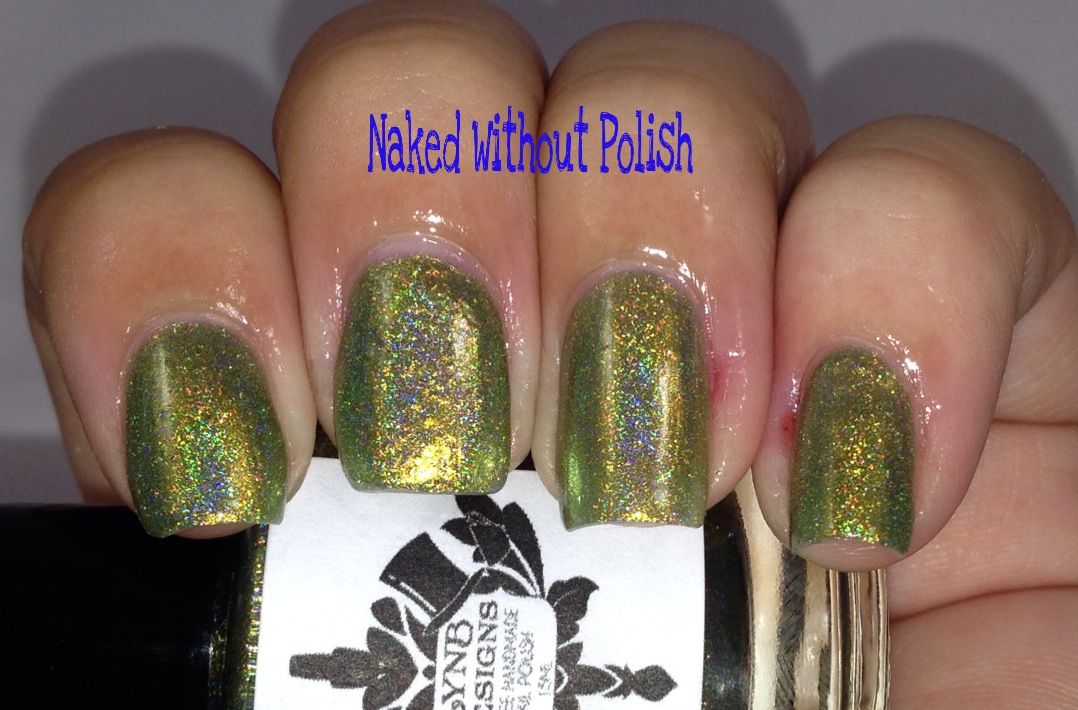 Stunning, right?! Now, do you want the chance to get a bottle for yourself?!?! Keep going!
Rules:
1. You must be a US resident. Sorry, international ladies!
2. You must be 18 years of age or older (or have parental consent).
3. There will only be one (1) winner. The winner will be notified via email and will have 48 hours to reply with with the necessary information to claim prize. In the event the notified winner does not reply within the allotted amount of time, another winner will be chosen.
4. You must enter honestly. Any fraudulent entries will be deleted and entrant will be disqualified.
5. The giveaway will run from 6/16/2014 through 11:59 pm EST on 6/30/2014.
6. The winner will be given a tracking number once the prize has been shipped. I am not responsible for lost, stolen or damaged products once they leave my hands.
7. This giveaway is not affiliated with Facebook, Twitter, Instagr
am or Rafflecopter.
a Rafflecopter giveaway
This swatch was topped with
Magpie Shine top coat
(
$7
) and I used
Sweet Nectar cuticle oil
(
$6
) to hydrate my cuticles. Both from
A Girl Obsessed
.
LynBDesigns information:
Etsy shop - etsy.com/shop/lynbdesigns
Blog - lynbdesigns.com
Facebook - https://www.facebook.com/LynBDesigns
Twitter - https://twitter.com/JennalynMiller
Instagram - http://instagram.com/lynbdesigns
YouTube - http://www.youtube.com/lynbdesigns
My information:
Blog - http://nakedwithoutpolish.blogspot.com/
Facebook - https://www.facebook.com/LacquerLoversUnite
Twitter - https://twitter.com/NkdWthoutPolish
Pinterest - http://pinterest.com/nkdwthoutpolish/
Instagram - http://instagram.com/nakedwithoutpolish/
**The featured product in this post was given to me by a friend. All opinions are my own. I was not compensated.**
Happy Polishing!!
Becky :o)