Ruby Kisses Ruby Stars Swatch and Review
1:19 PM
**The product in this post was gifted to me by a friend.**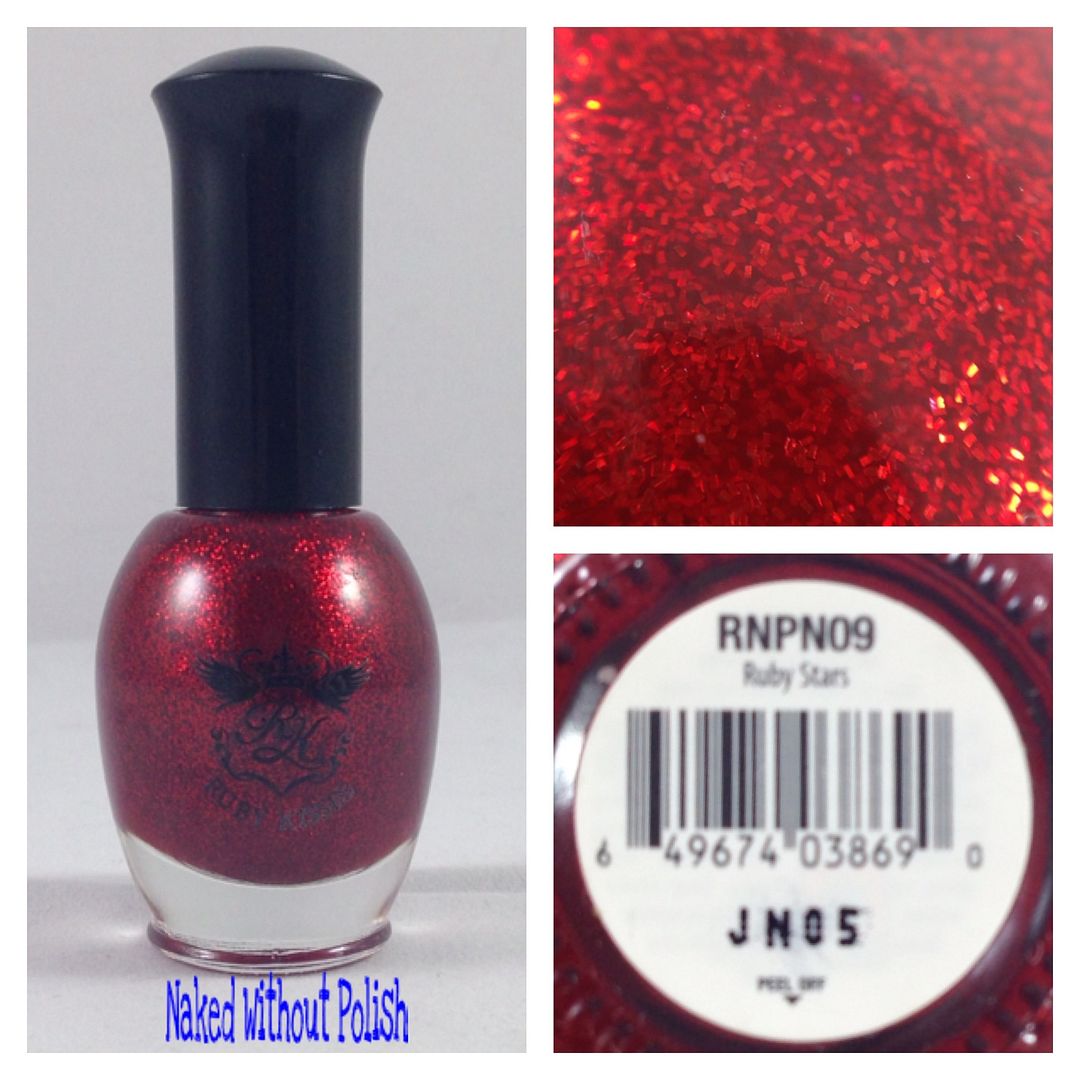 I have had a horrid, horrid morning. I thought it was going to start out beautifully! Wonderful weather, daughter woke up cheerful, I woke up well rested...we were going to take on the world. Then, I had to take my car to the body shop, and the rental company I had to deal with turned out to be rude jerks (won't go into full details, but just stay away from them! My husband even had to deal with them in a completely different state and left a poor review about how he was treated.). Never working with Hertz rental again. The insurance company swooped in and figured out a way for me to switch to Enterprise and my day is half gone but saved! Anyway, now onto why you're REALLY here!
A few weeks ago, I posted about OPI's Man of La Mancha that I found on a Pinterest sale board. In that package, she included a little something extra. I had never heard of Ruby Kisses before this, but I definitely want to try to find more!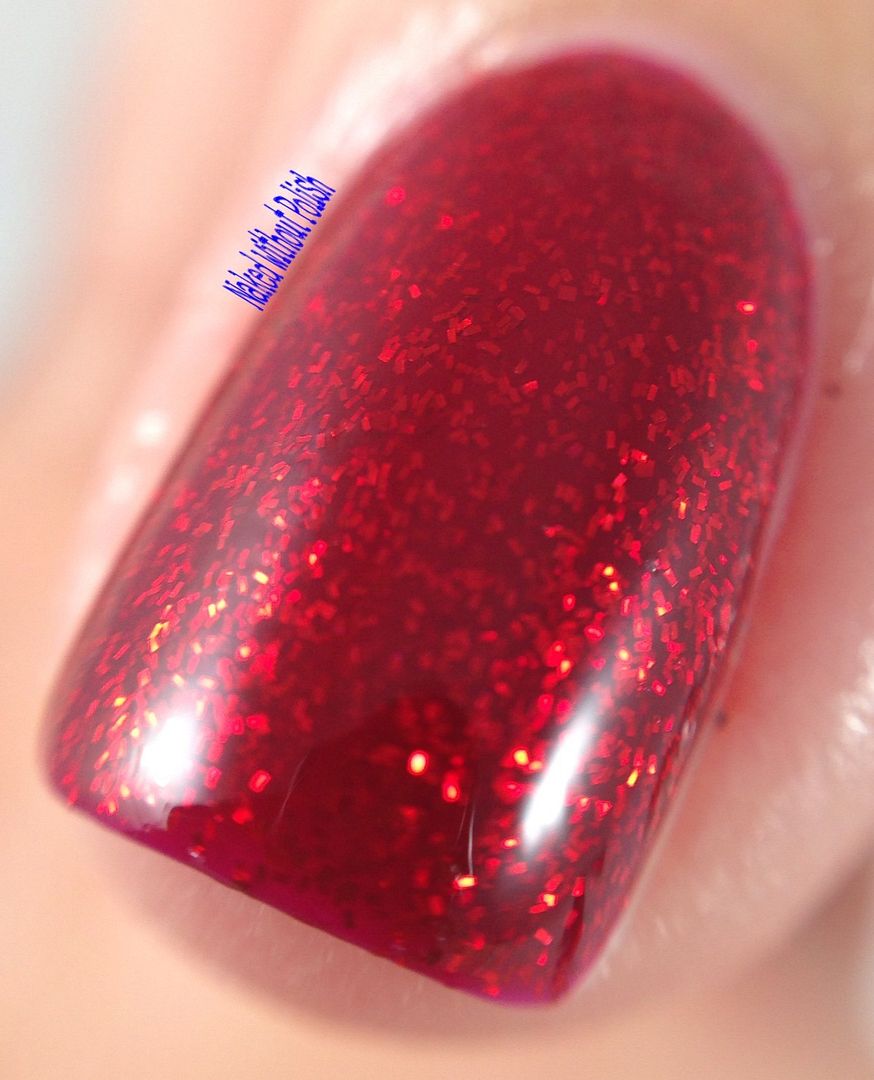 Ruby Stars is a lovely, squishy, red jelly with red metallic glitter.
Shown is three coats of Ruby Stars.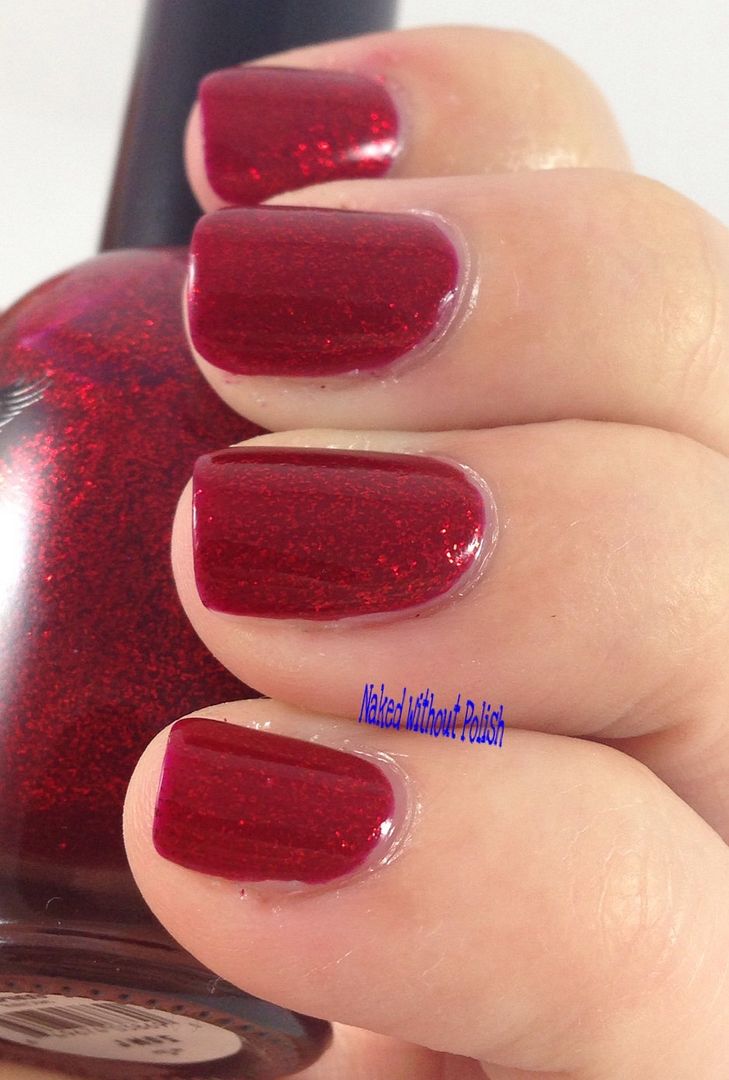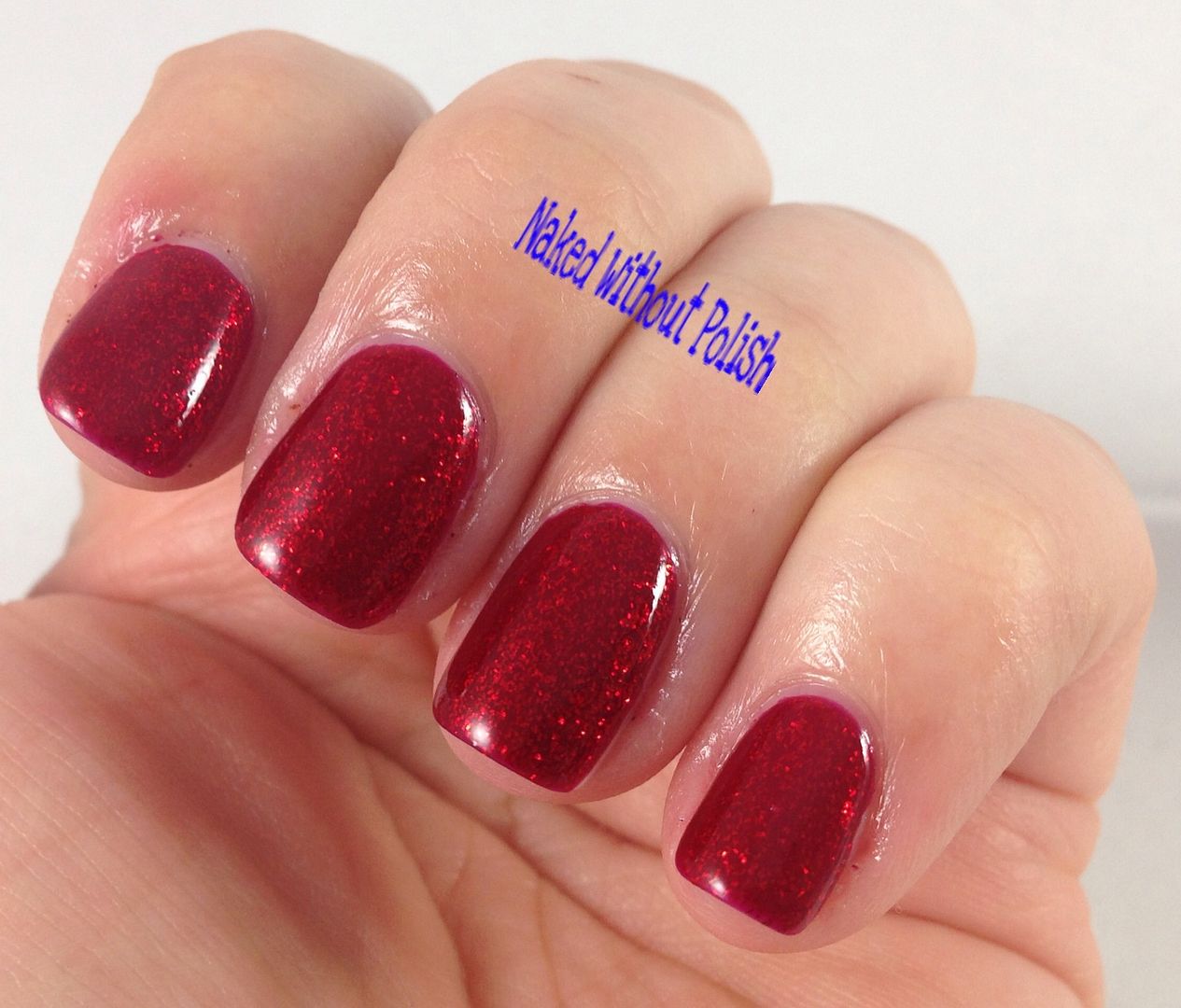 Ruby Stars had such a perfectly smooth application. I was impressed with every aspect of this polish. Honestly, it was a huge surprise. I really wish I knew where to find more of these and how much they were. I'd definitely buy some. If you ever come across Ruby Kisses products don't think twice! Grab a few!
Do you have any Ruby Kisses products? What do you think of them?
Ruby Kisses information:
Website - http://www.rubykissescosmetics.com/
Facebook - https://www.facebook.com/rubykissescosmetics
Twitter - https://twitter.com/loverubykisses
YouTube - https://www.youtube.com/user/RubyKissesCosmetics
My information:
Blog - http://nakedwithoutpolish.blogspot.com/
Facebook - https://www.facebook.com/LacquerLoversUnite
Twitter - https://twitter.com/NkdWthoutPolish
Pinterest - http://pinterest.com/nkdwthoutpolish/
Instagram - http://instagram.com/nakedwithoutpolish/
Ello -
https://ello.co/nakedwithout
**The product in this post was gifted to me by a friend.**
Happy Polishing!!
Becky :o)