Faeries & Folklore Nail Polish Nessraffisaur Swatch and Review
9:46 AM
**Press Samples**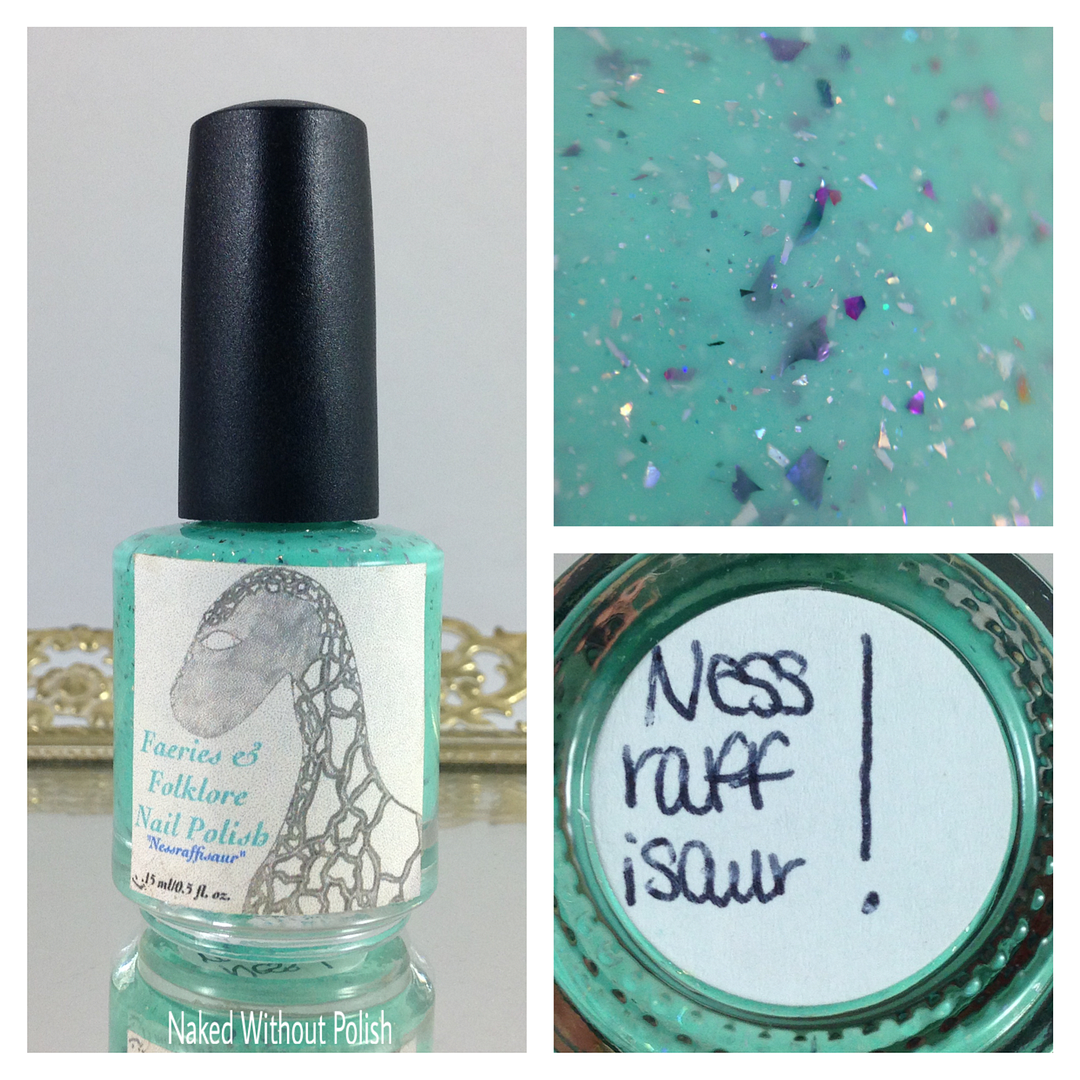 It's that time again!! Faeries & Folklore Nail Polish is releasing the next Myth of the Month polish! This one is so much fun! This time the Myth of the Month will be available for May, June, AND July. That's because it is a special one. She created the Nessraffisaur just for this. Yes, Nessraffisaur. It's a combination of the Loch Ness Monster, a giraffe, and a dinosaur. Honestly, how is this the first time someone has thought of this? She even drew him out and put the Nessraffisaur on the bottles! I love everything about this. Ready to get a peek at it?!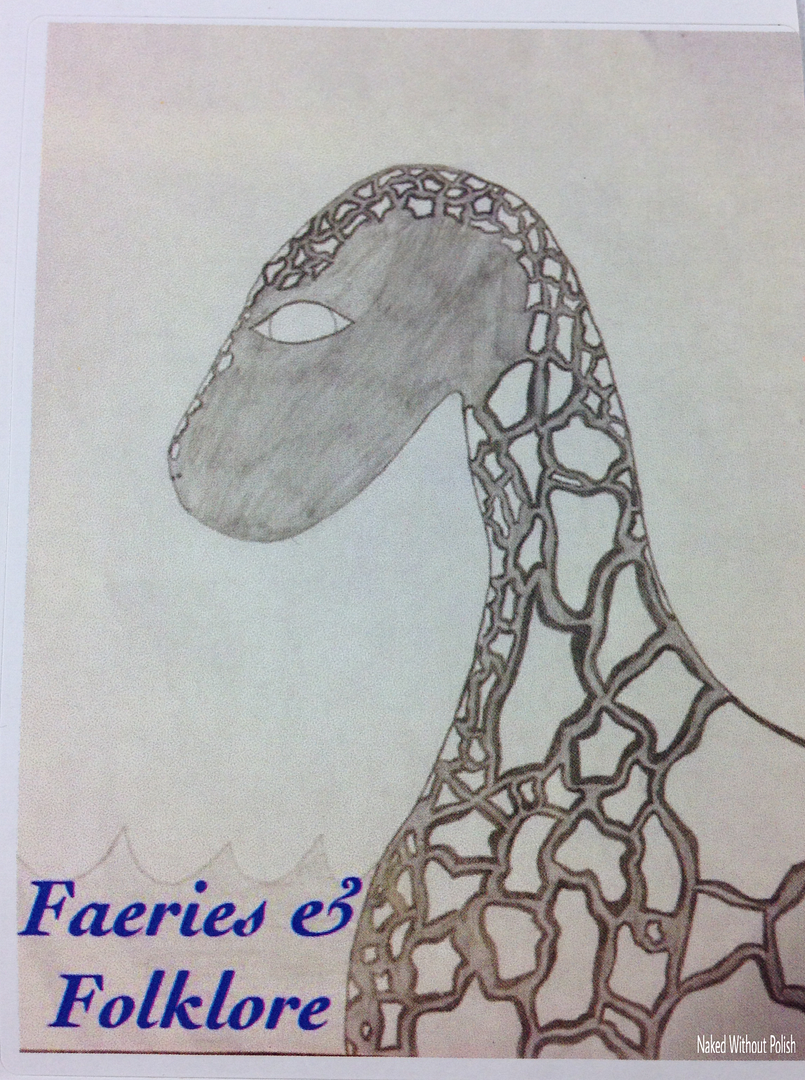 In addition to it being on the bottles, she is sending out stickers of the Nessraffisaur (while supplies last). She really went above and beyond with the marketing. I almost believe it's a real mythological creature!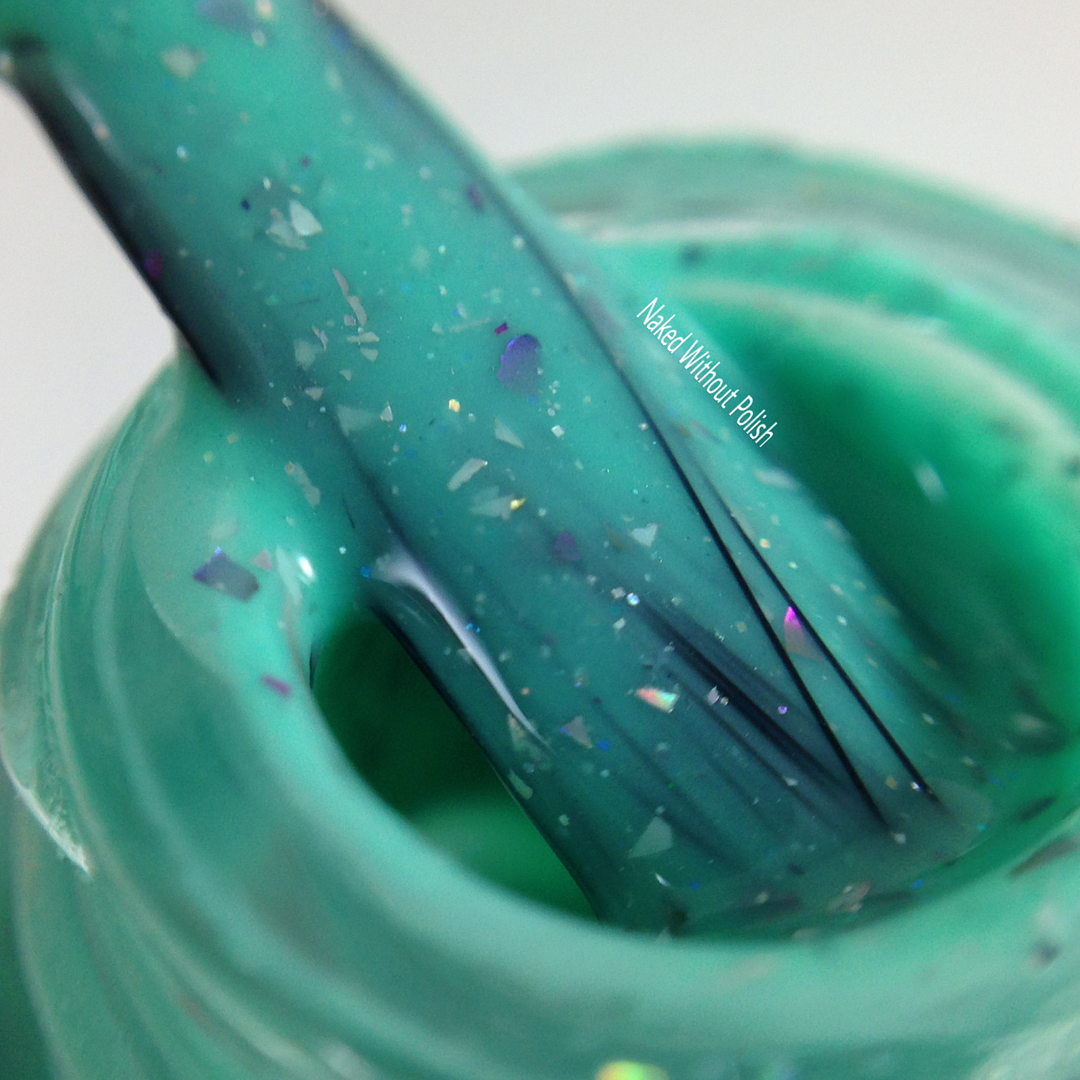 Nessraffisaur is described as "a seafoam green base with purple, fuchsia, green, and blue multichrome flakies, and silver holographic flakies".
Shown is two coats of Nessraffisaur with top coat.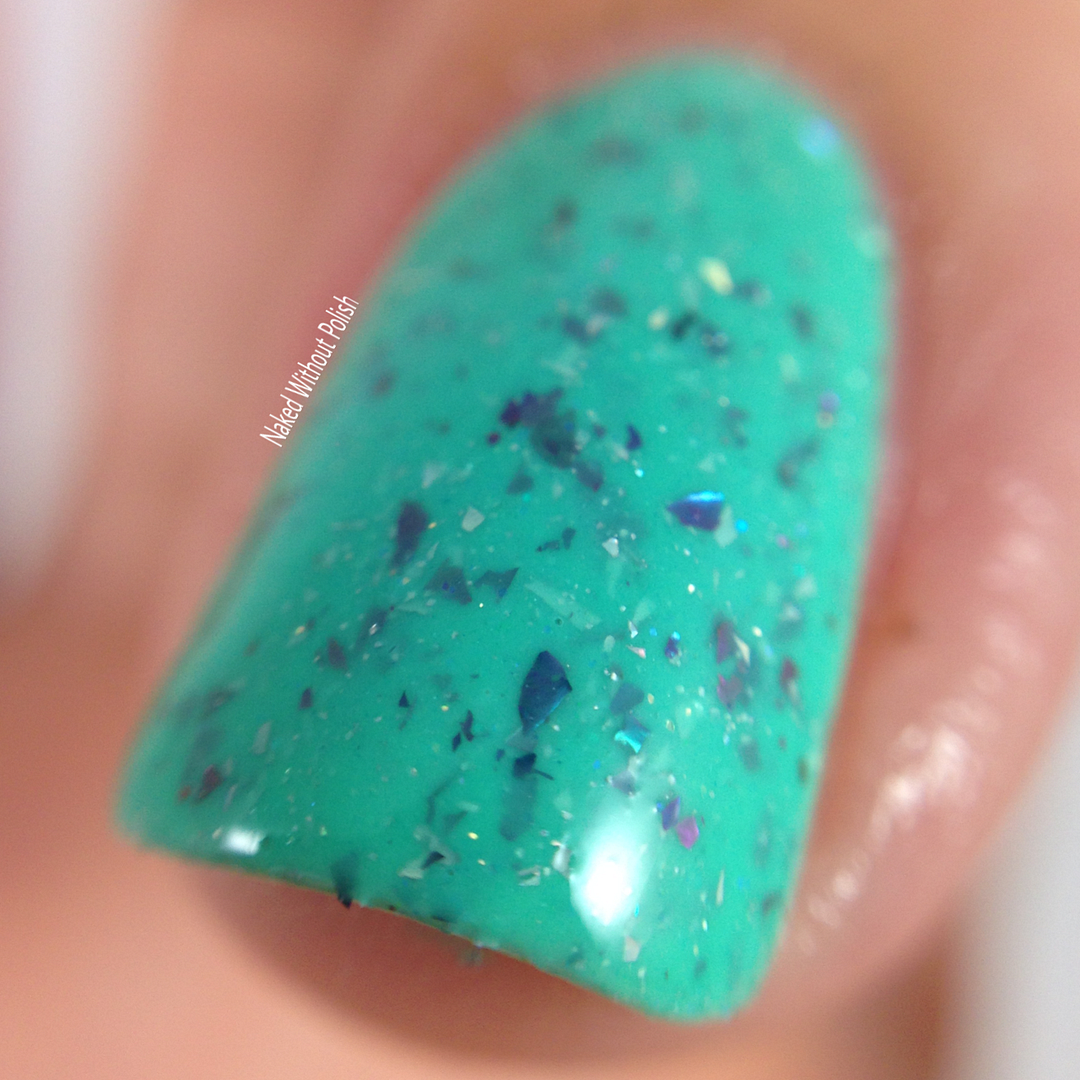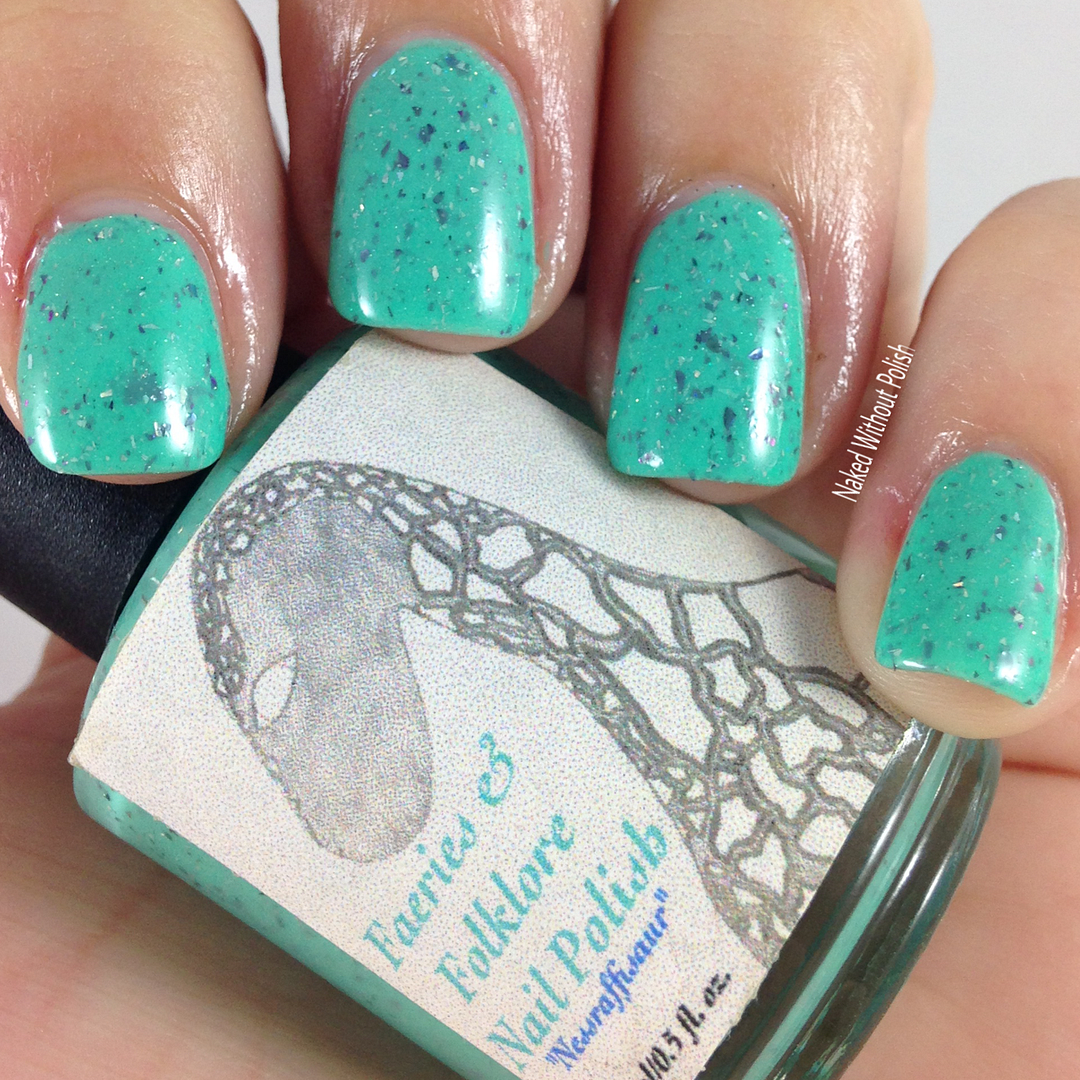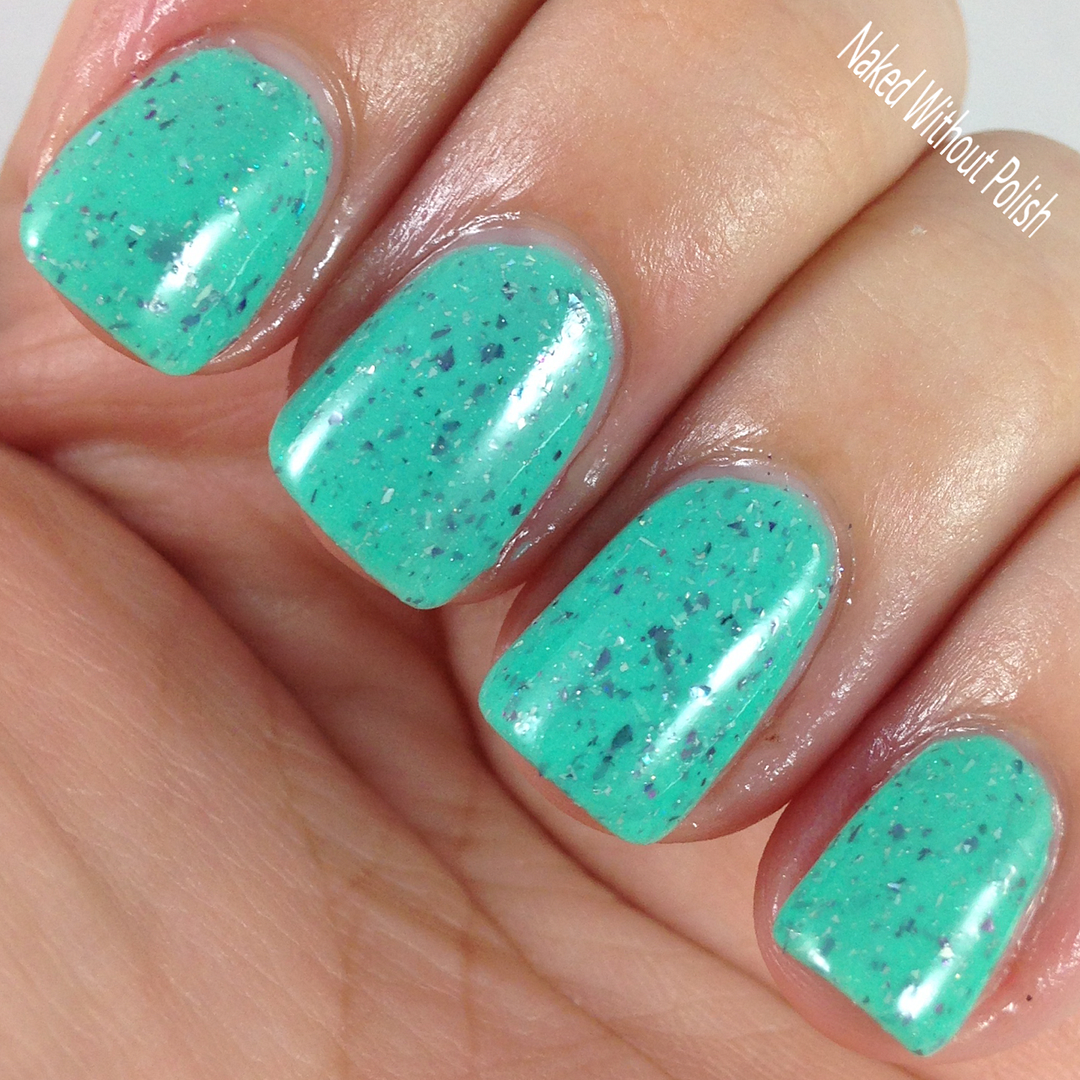 The formula of Nessraffisaur is flawless! I barely needed a second coat and zero clean up was needed. And that color is absolutely incredible! She knocked it out of the park with this Myth of the Month beauty. You'll be able to get your very own bottle of Nessraffisuar on Thursday, May 12th at 5 pm CST for $11. The sticker will only be available while supplies last, so if you want the little extras make sure you order sooner than later. You will be able to purchase Nessraffisaur through July 2016 though. So you won't miss out on the polish at least! Make sure you're following Faeries & Folklore Nail Polish on all of her social media platforms (links below) to stay updated on news, releases, and sales.
What do you all think of this beauty? I'm in love! If you're a flakie fan, you need this!
Faeries & Folklore Nail Polish information:
Shop -
https://www.etsy.com/shop/FaeriesandFolklore
Facebook -
https://www.facebook.com/Faeries-Folklore-Nail-Polish-1656941191212910
Fan Group -
https://www.facebook.com/groups/924155347678439/
Instagram -
https://www.instagram.com/faeriesandfolklore/
My information:
Blog -
www.nakedwithoutpolish.com
Facebook -
https://www.facebook.com/LacquerLoversUnite
Twitter -
https://twitter.com/NkdWthoutPolish
Pinterest -
http://pinterest.com/nkdwthoutpolish/
Instagram -
http://instagram.com/nakedwithoutpolish/
**The product in this post was provided to me by the manufacturer for photography and my honest review. All opinions are my own. I was not compensated.**
Happy Polishing!!
Becky :o)