Lollipop Posse Lacquer And the Tree Was Happy Swatch and Review
10:12 AM
**Press Samples**

If you are anything like me, today's post will be a tear jerker. But with very good reasoning. Karen, the creative genius behind Lollipop Posse Lacquer, was inspired by The Giving Tree by Shel Silverstein for her limited edition polish for June. Personally, I can't read this book without sobbing like a baby. I was happy the copy we bought, when we found out we were pregnant, came with a disc of it being read out loud cause I have never been able to make it through the book once without crying. And this isn't just a tear here and there, it's full on Claire Danes, borderline ugly crying tears. I might as well curl up into the fetal position anytime I just look at the cover. It's bad, but the book itself is wonderful. That is why it always has me overwhelmed with the feels. Shel always has a way with words and this piece, in particular, has always spoken to me.
Now, that you're either nodding your head in agreement (I really hope I'm not the only one that this book sends into a giant pit of tears) or your shaking your head in utter amazement and what a pansy I am, let's get to the polish.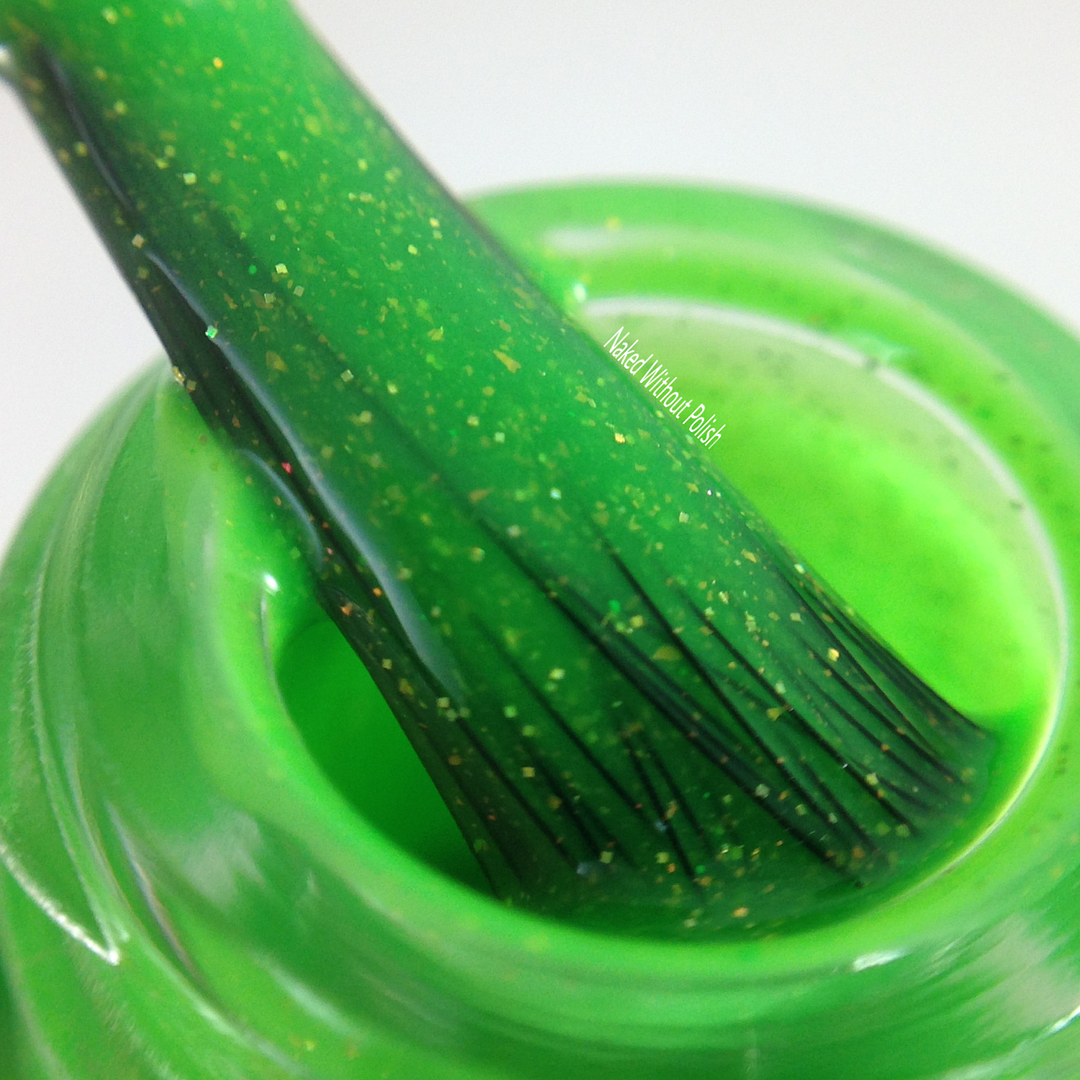 And the Tree Was Happy is described as "a vibrant green based polish filled with copper micro glitter and shimmer".
Shown is three thin coats of And the Tree Was Happy with top coat.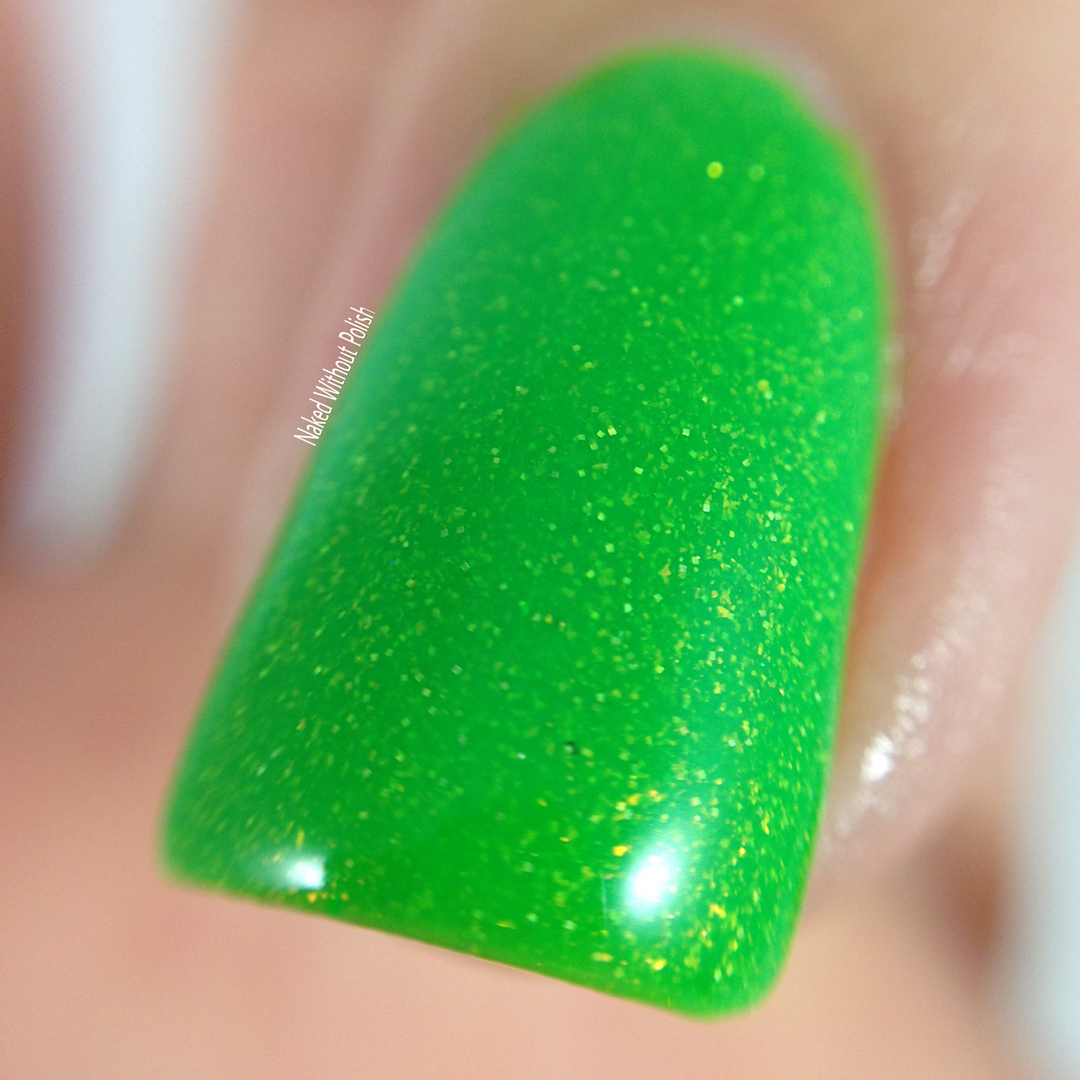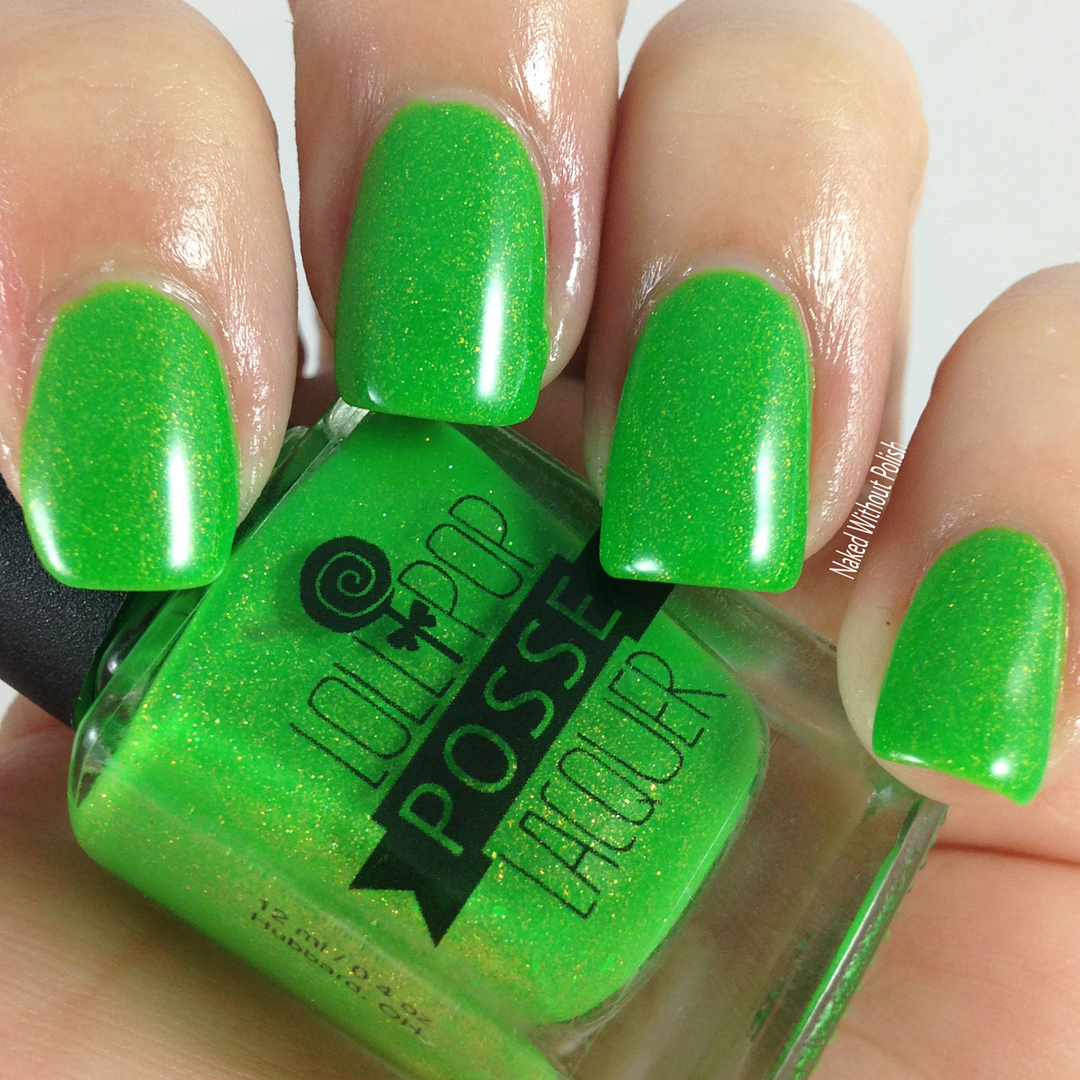 She absolutely nailed the color. I didn't read her email with the info and descriptions ahead of time, I don't like to have any preconceived ideas about the polishes. When I unwrapped this beauty I thought, "What a lovely shade of green! It's almost like The Giving Tree cover!". Then I turned it over to look at the name, and the tears started. Yes, that is all it took for me. The name, And the Tree Was Happy, couldn't be more perfect. The line is repeated throughout the book and always makes you think. This polish is on the sheer side so three coats is definitely needed. For those of you that stamp, please do a pond manicure with some leaf stamping!! This polish is just asking for it!
And the Tree Was Happy will be available to purchase at http://lollipopposselacquer.bigcartel.com for $9.50 from June 1st through June 30th only. You've got plenty of time, you won't want to miss out on this one! Make sure you are following Lollipop Posse Lacquer on all of her social media platforms (links below) to stay updated on news, releases, and sales.
What are your thoughts on this polish? Is this one you'll be picking up?
Lollipop Posse Lacquer information:
My information:
Blog - www.nakedwithoutpolish.com
Facebook - https://www.facebook.com/LacquerLoversUnite
Twitter - https://twitter.com/NkdWthoutPolish
Pinterest - http://pinterest.com/nkdwthoutpolish/
Instagram - http://instagram.com/nakedwithoutpolish/
**The product in this post was provided to me by the manufacturer for photography and my honest review. All opinions are my own. I was not compensated.**
Happy Polishing!!
Becky :o)