Lollipop Posse Lacquer Melting in the Sun Swatch and Review
11:47 AM
**Press Samples**

Have you all seen the July limited edition beauty from Lollipop Posse Lacquer yet?! This month's beauty is called Melting in the Sun. It will only be available until July 31st. I love everything Karen has put out. She makes some incredible polishes. If you haven't made the leap into the beautiful polish hole that is Lollipop Posse Lacquer...this would be a good place to start!
Melting in the Sun is described as "a coral crelly base with aqua and blue shimmer and micro flakes".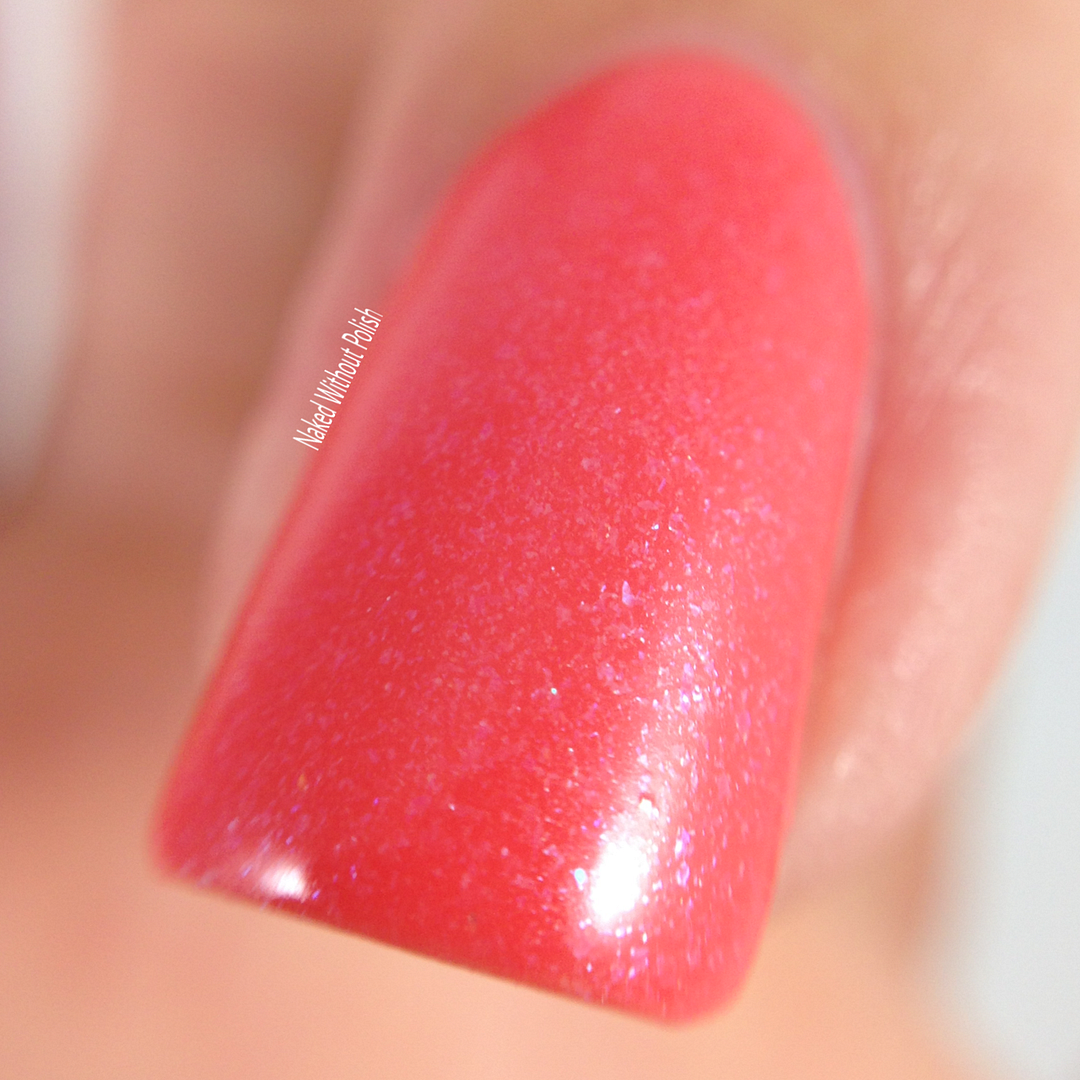 Melting in the Sun had such a buttery smooth application, as all Lollipop Posse Lacquer polishes do. You could get away with two thick to normal coats, but I did three thin, as usual. You can snag this beauty now for $9.50 @ http://lollipopposselacquer.bigcartel.com/. Remember, it will only be available until July 31st. Don't miss out on this one! Make sure you are following Lollipop Posse Lacquer on all of her social media platforms (links below) to stay updated on news, releases, and sales.
Are you loving this coral beauty for summer? What do you all think?
Lollipop Posse Lacquer information:
My information:
Blog - www.nakedwithoutpolish.com
Facebook - https://www.facebook.com/LacquerLoversUnite
Twitter - https://twitter.com/NkdWthoutPolish
Pinterest - http://pinterest.com/nkdwthoutpolish/
Instagram - http://instagram.com/nakedwithoutpolish/
**The product in this post was provided to me by the manufacturer for photography and my honest review. All opinions are my own. I was not compensated.**
Happy Polishing!!
Becky :o)