Lollipop Posse Lacquer #hbd Swatch and Review
2:38 PM
**Press Samples**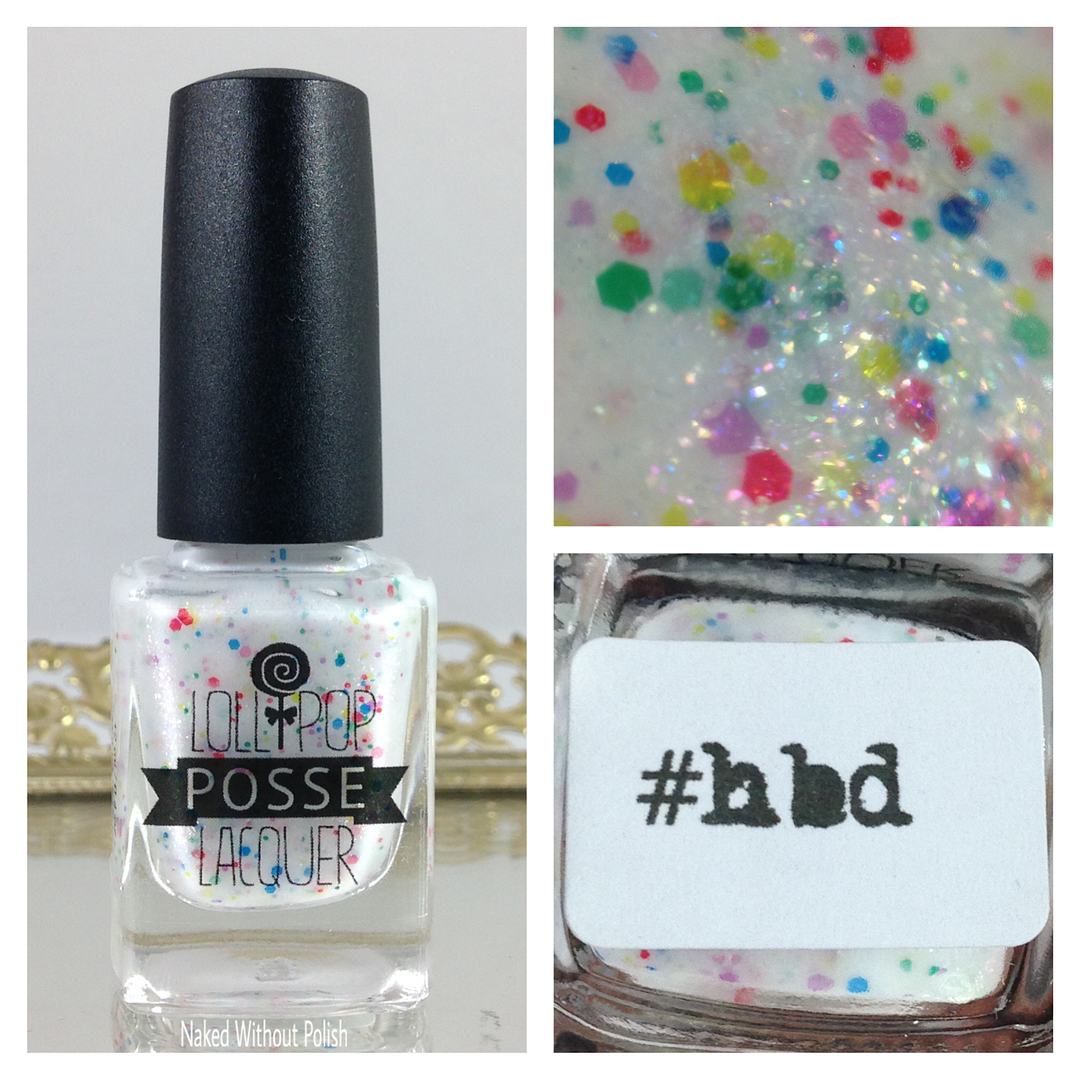 Are you guys ready to see the next limited edition beauty from Lollipop Posse Lacquer?! August's limited edition polish is near and dear to Karen's heart. August is her son's birthday month, so she took inspiration from that to bring to you all #hbd. White crelly lovers beware! You're going to love this! It isn't your normal white crelly. Don't trust me...keep reading to see more!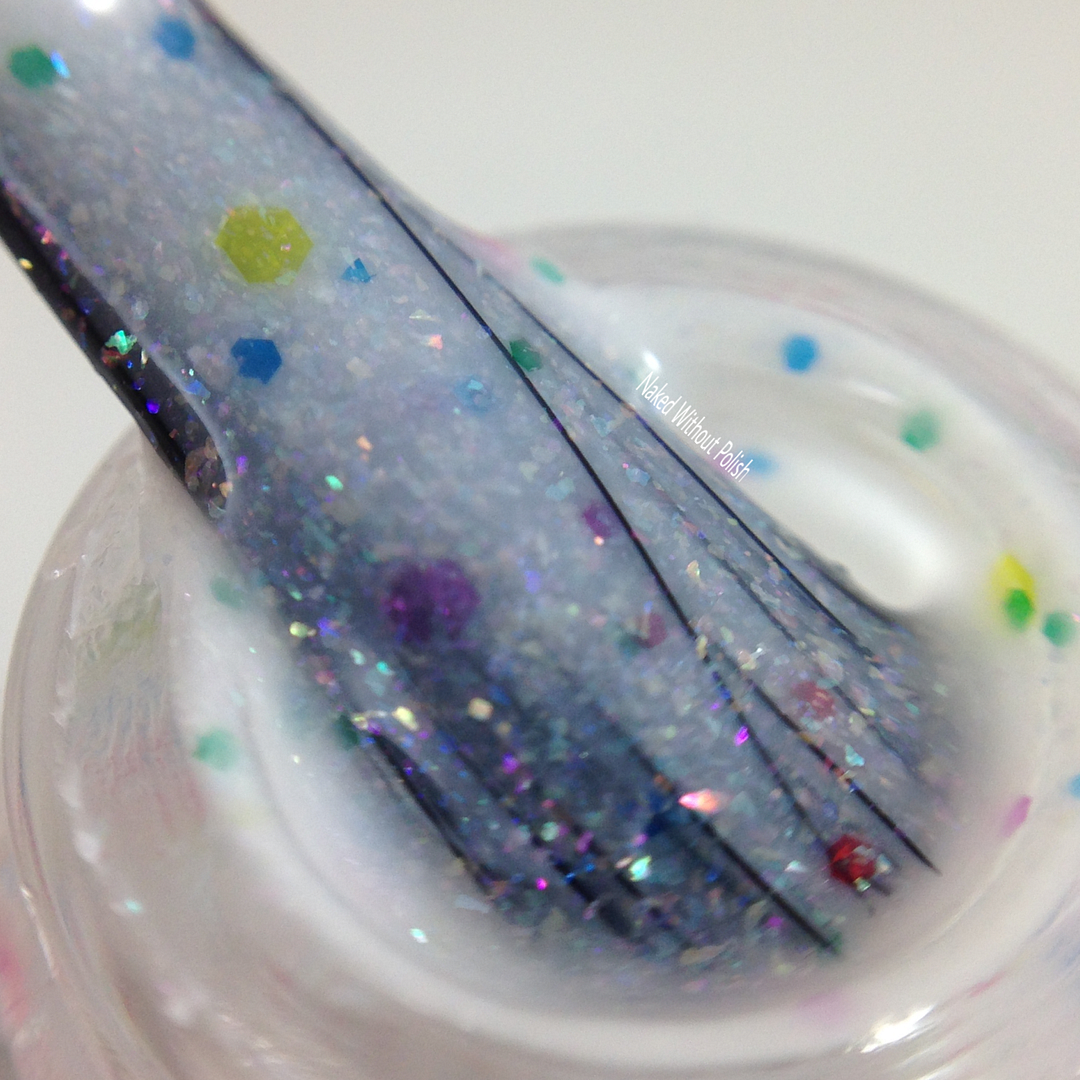 #hbd is described as "a white crelly with multi-colored hex glitter and rainbow shimmer".
Shown is two coats of #hbd with top coat.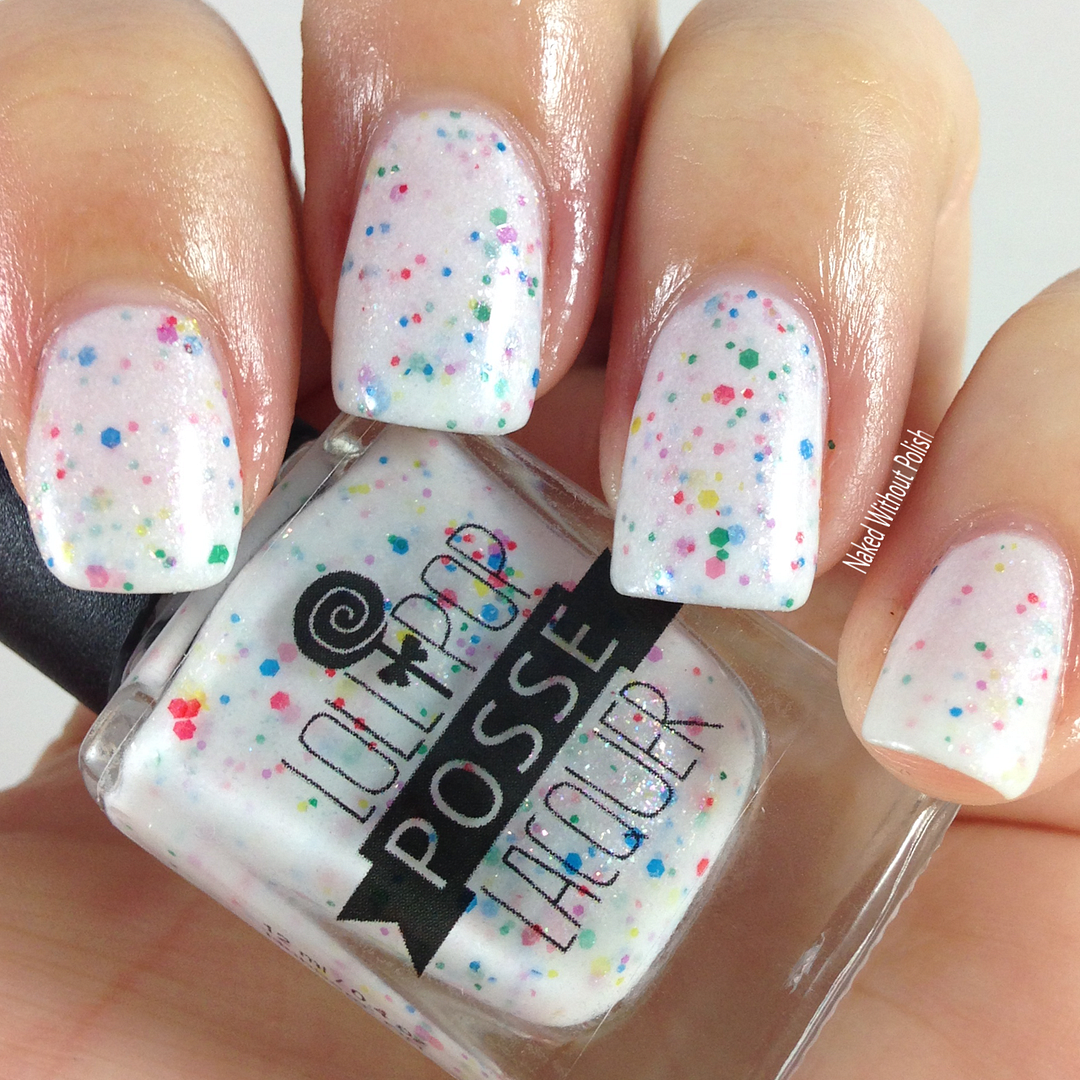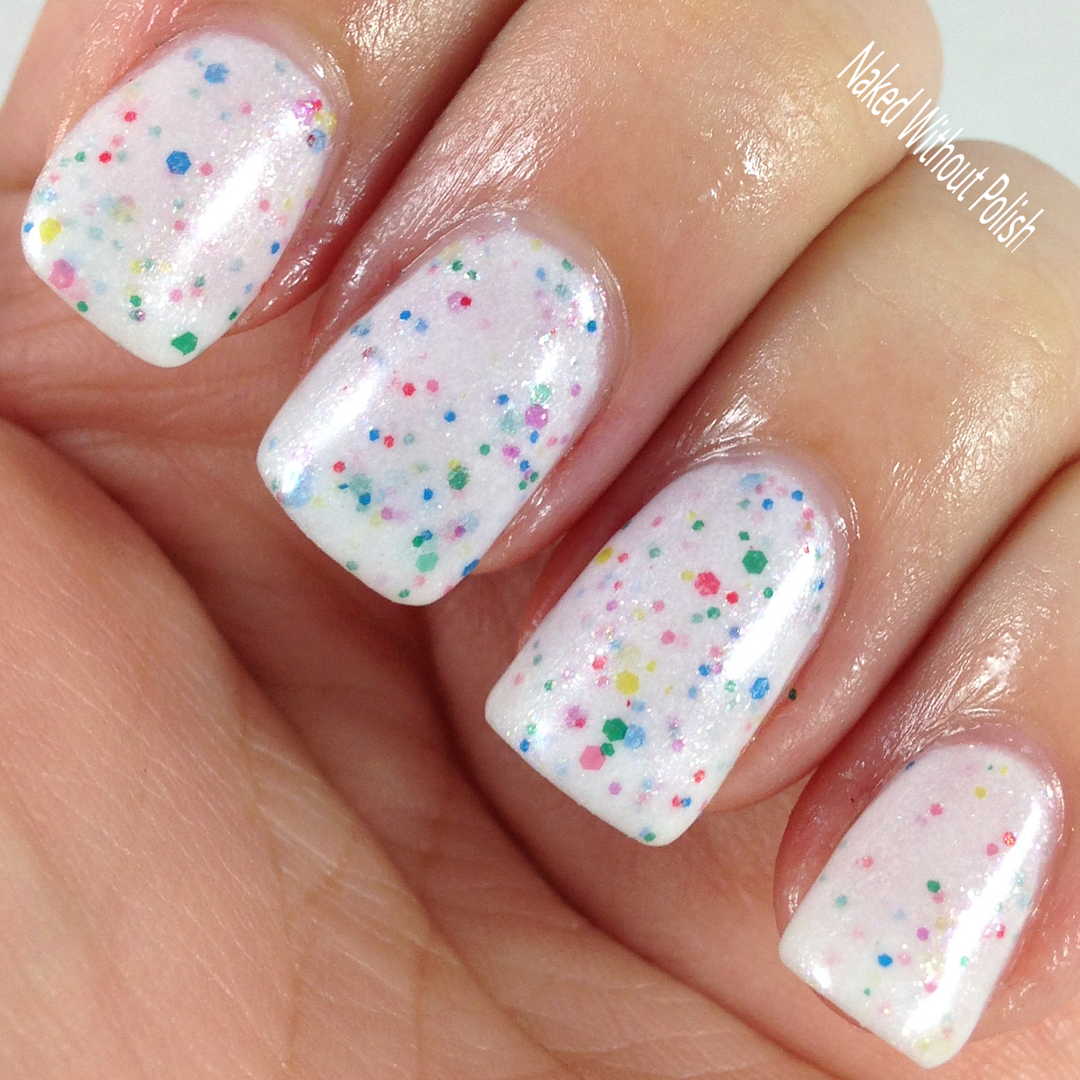 See what I mean about #hbd not being a normal crelly?! Those "multi colored hex glitter" aren't just any regular old hex glitter, they are the stained glass glitter. Slightly sheer, but bright in color. And that "rainbow shimmer" is actually rainbow micro flakies that give the shimmer effect so much depth. No fishing for glitter with this one. It had a smooth application and flawless formula. I did have a little VNL after two coats, but I loved the amount of glitter I had already gotten onto the nail. I didn't want to change that. The opacity wasn't bad though. Two coats was pretty good. I love that it didn't need to be leveled out or anything either.
#hbd will only be available from August 1st through 30th at http://lollipopposselacquer.bigcartel.com for $9.50. Karen did a wonderful job with this one, as always, and I love that she got such a playful polish from her inspiration. You will definitely not want to miss out on this one! Make sure you are following Lollipop Posse Lacquer on all her social media platforms (links below) to stay updated on news, releases, restocks, and sales.
What do you all think of August's limited edition polish? Is this one you're going to grab? Anything you want to see from them in the future?
Lollipop Posse Lacquer information:
My information:
Blog - www.nakedwithoutpolish.com
Facebook - https://www.facebook.com/LacquerLoversUnite
Twitter - https://twitter.com/NkdWthoutPolish
Pinterest - http://pinterest.com/nkdwthoutpolish/
Instagram - http://instagram.com/nakedwithoutpolish/
**The product in this post was provided to me by the manufacturer for photography and my honest review. All opinions are my own. I was not compensated.**
Happy Polishing!!
Becky :o)