Illyrian Deadlights Swatch and Review
12:39 PM
**Nothing to disclose**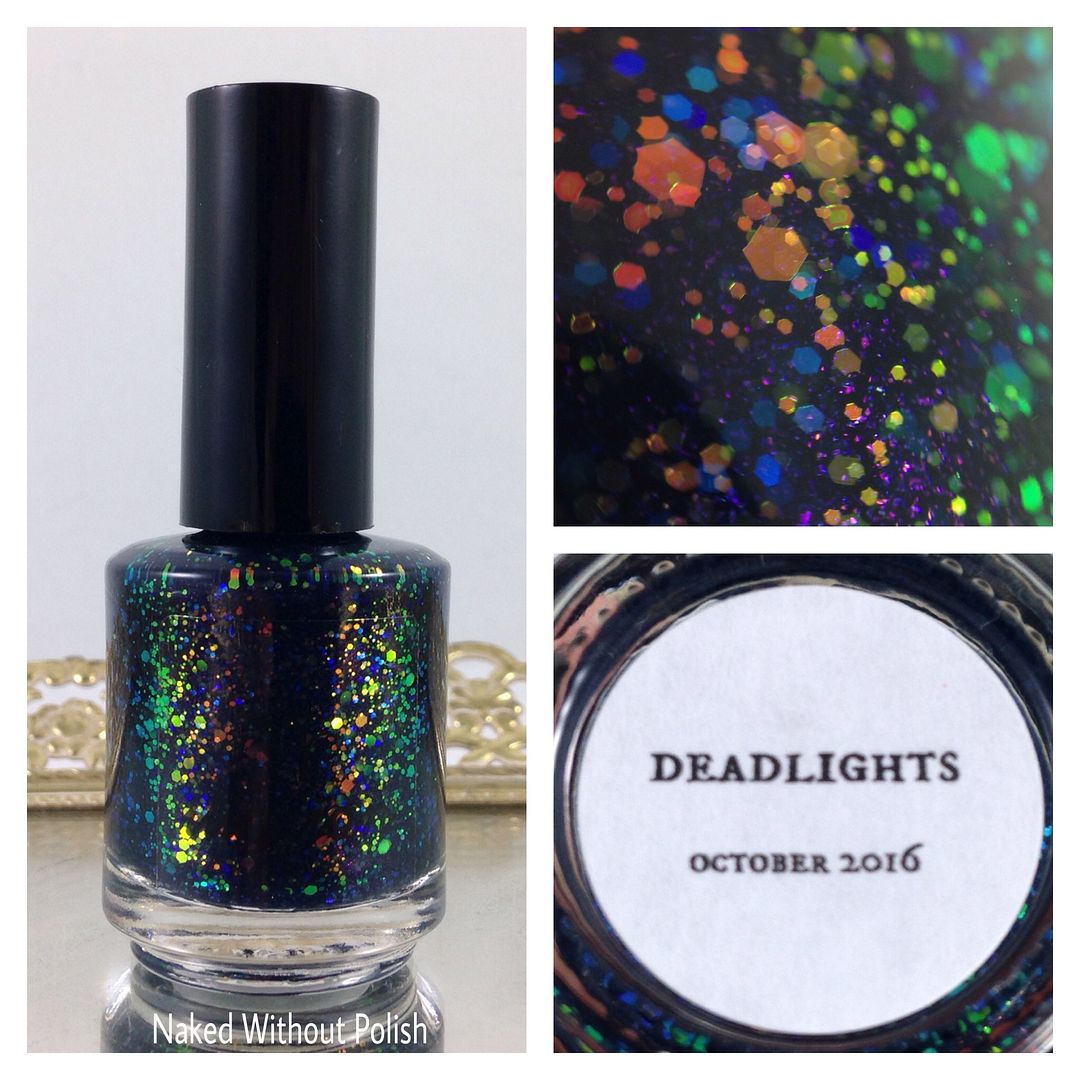 Keeping this short and sweet today. My daughter and I spent yesterday recovering from our trip to Philly on Monday. Considering the outcome last night, I'm really happy we were able to attend the rally. No matter what happened, it's time to move forward. No time to dwell on hate, fear, or anger. Time to try to think happy thoughts. I decided to show you a beautiful polish I just new I had to have the moment I saw it. Illyrian's Deadlights was from a recent For the Love of Polish Box. I was super lucky to find someone who was willing to split the box with me. I'm not going to keep you any longer. Let's get to it!
Deadlights
Deadlights is a deep navy jelly filled with purple shimmer, and rainbow iridescent glitter.
Shown is three coats of Deadlights with top coat.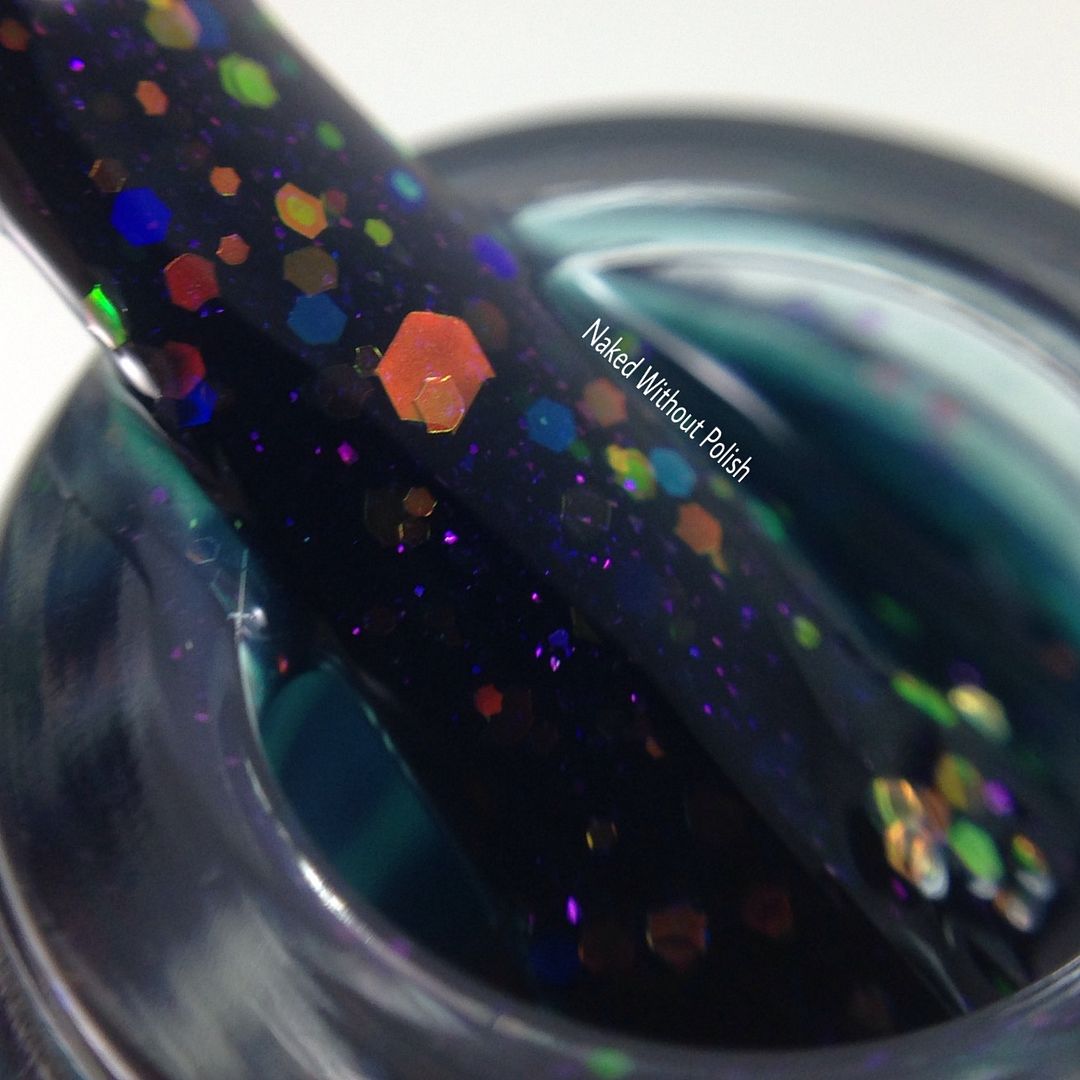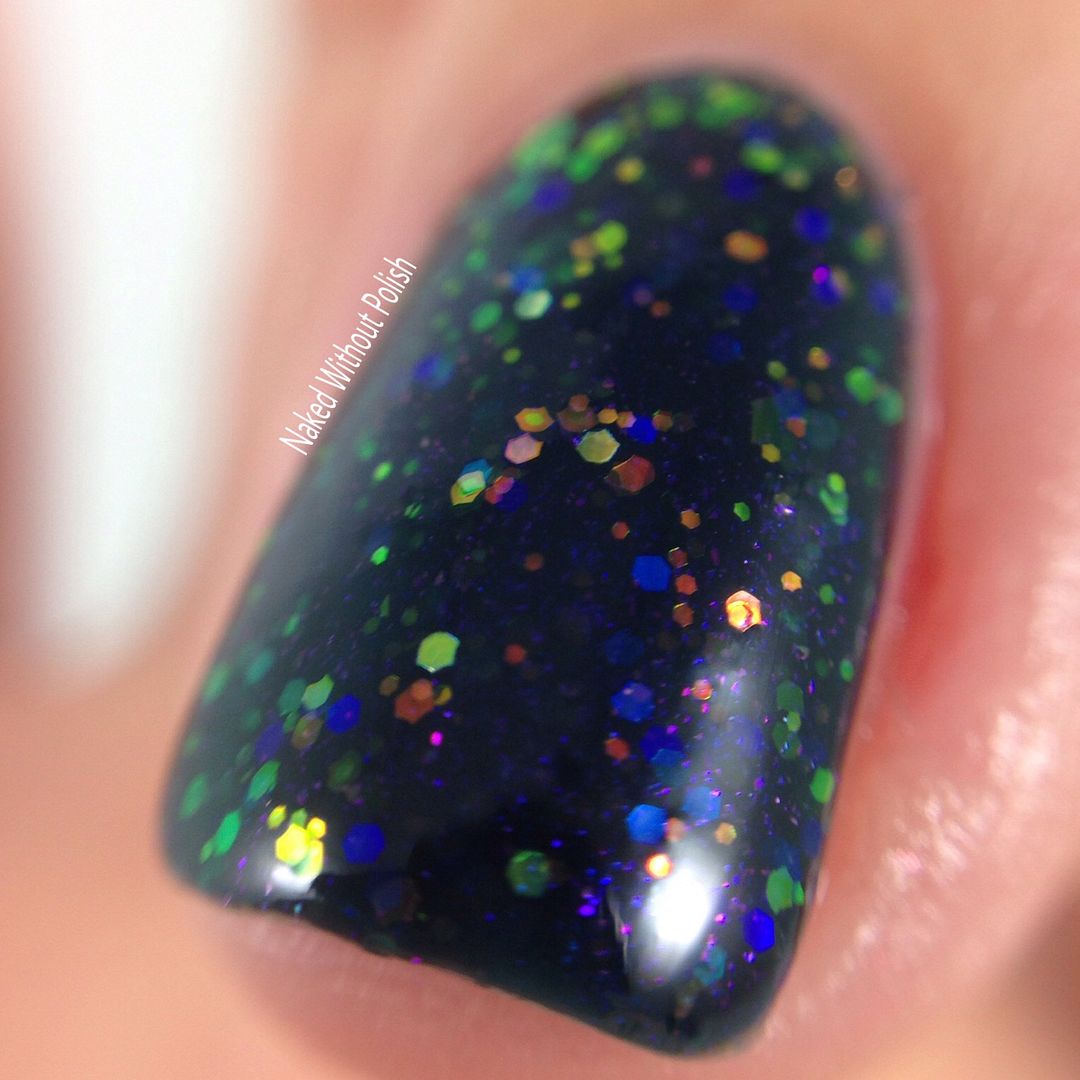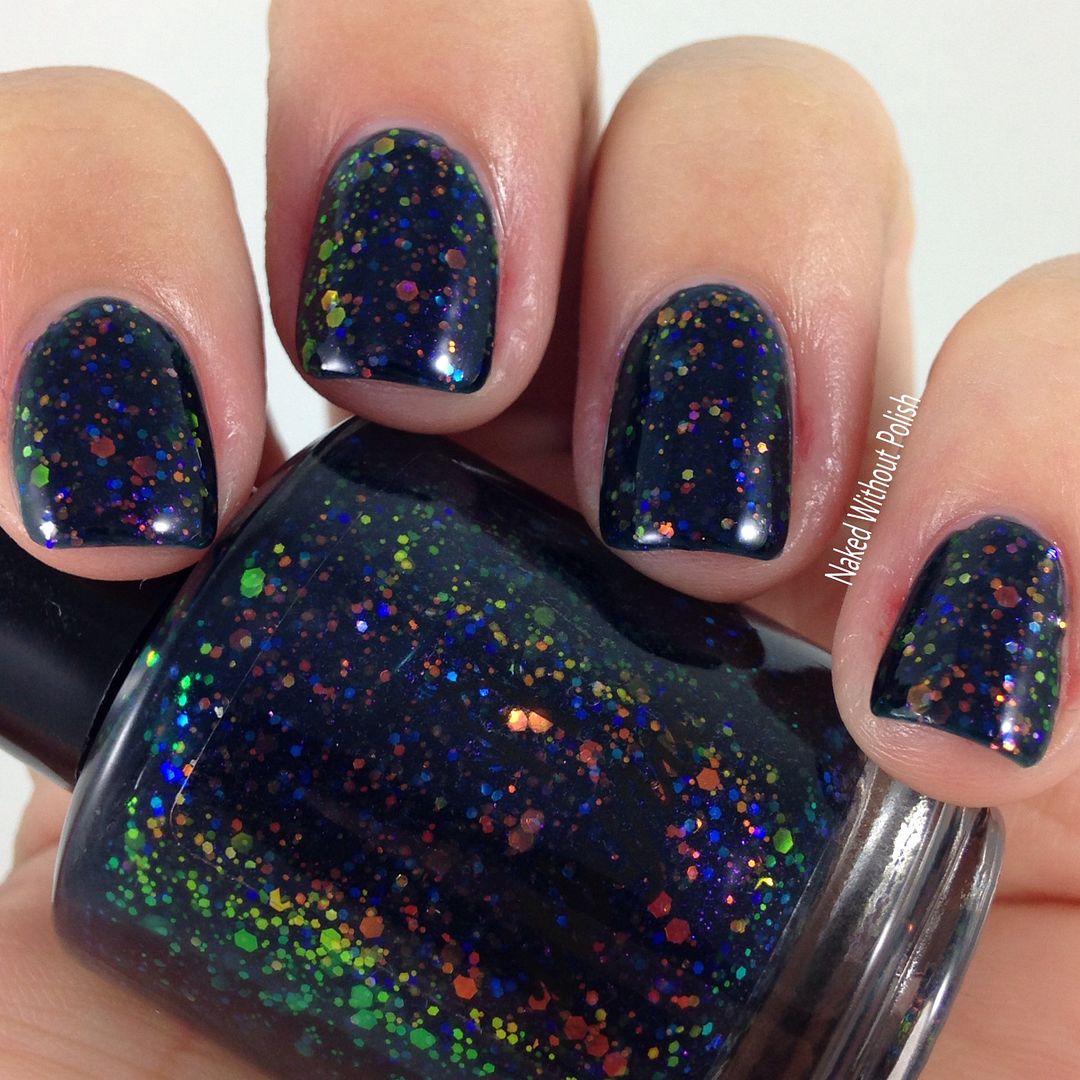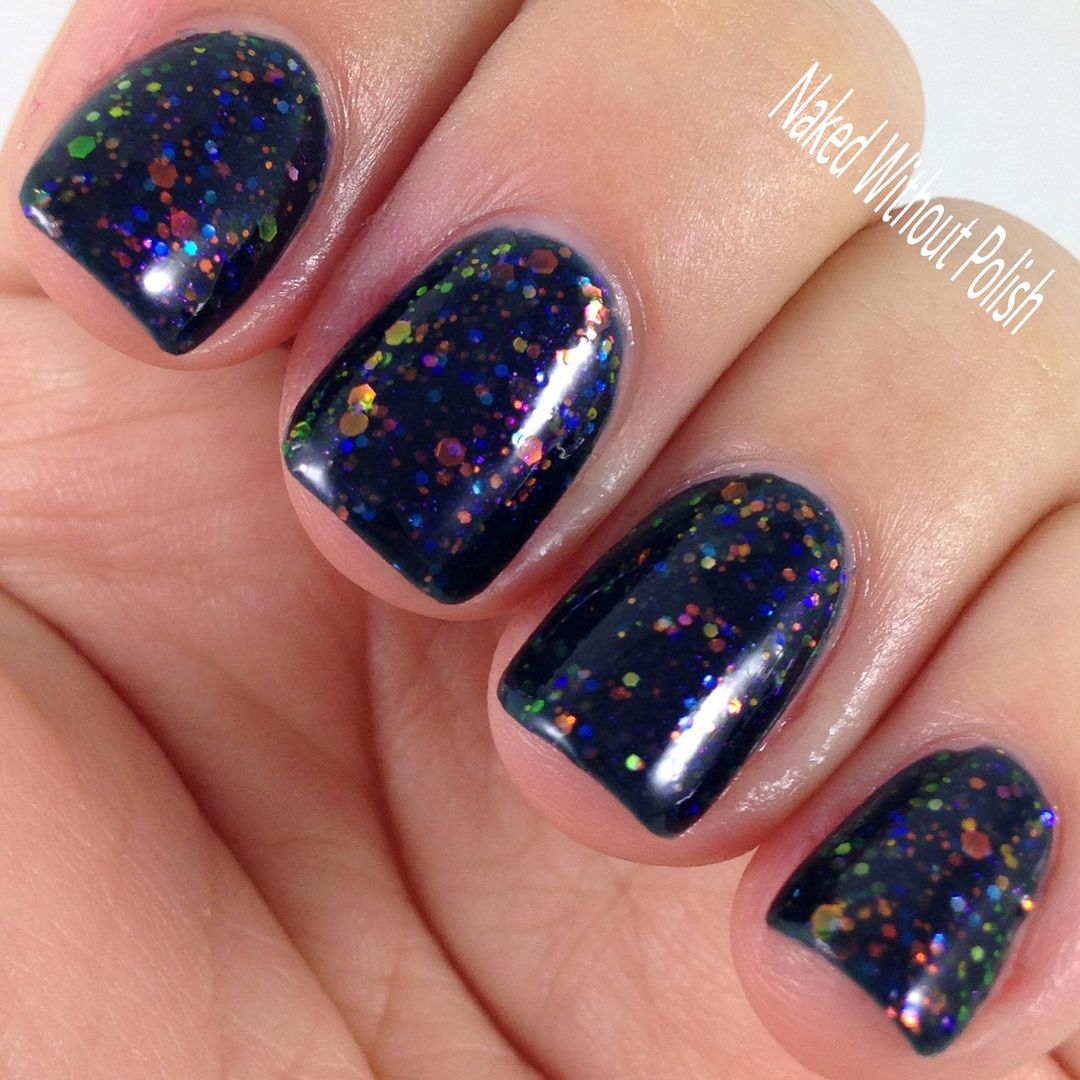 Both polishes I've gotten from Illyrian have been absolutely amazing! They have wonderful formulas and beautiful applications! Definitely a brand I need to keep an eye on. This polish blew me away. A beautiful combination of colors and glitters and shimmer. It is sure to make you smile and give you warm fuzzies. Make sure you are following Illyrian on all of their social media platforms to stay updated on news, releases, and sales.
Have you tried Illyrian yet? What is your favorite polish from them, or what has made you really take notice of them?
Illyrian information:
Shop -
http://illyrianpolish.bigcartel.com/
Facebook -
https://www.facebook.com/illyrianpolish/?fref=ts
Fan Group -
https://www.facebook.com/groups/799724276817418/
Instagram -
https://www.instagram.com/illyrianpolish/
My information:
Blog -
www.nakedwithoutpolish.com
Facebook -
https://www.facebook.com/LacquerLoversUnite
Twitter -
https://twitter.com/NkdWthoutPolish
Pinterest -
http://pinterest.com/nkdwthoutpolish/
Instagram -
http://instagram.com/nakedwithoutpolish/
**The product in this post was purchased by me with my own money. All opinions are my own. I was not compensated.**
Happy Polishing!!
Becky :o)