Polish M La Magie and Ghost Camp Swatch and Review
9:02 AM
**Nothing to disclose**

Anyone heading to The Indie Shop in California this upcoming weekend? If so, there is a beauty from Polish 'M that you will want to snag while you are there! It isn't an exclusive, there will be a limited amount available to purchase when The Indie Shop is over, if you're a member of her FB fan group. Don't take my word for it, keep reading to check it out!! In addition to that, I decided to torture you with swatches of a polish that is no longer available. Yeah, I'm going to be that person. You'll thank me later...when you realize you need to buy all the Polish 'M polishes to ensure you never miss out on anything. Ok, done babbling...go take a peek!
**WARNING PICTURE HEAVY**
La Magie
La Magie is described as "a dirty denim with spectraflair, iridescent glitter, holo shreds, and a rainbow of UCC mega flakes".
Shown is two coats of La Magie with top coat.
La Magie is a unique beauty. The theme for the event is Paris. The name, La Magie, means Magic in French. This polish is truly magical! The shade of blue in itself is unique. Then you add in the combination of flakes and glitters, and it's elevated to a whole other level. Whether you attend the event or not, you need to find a way to get this one!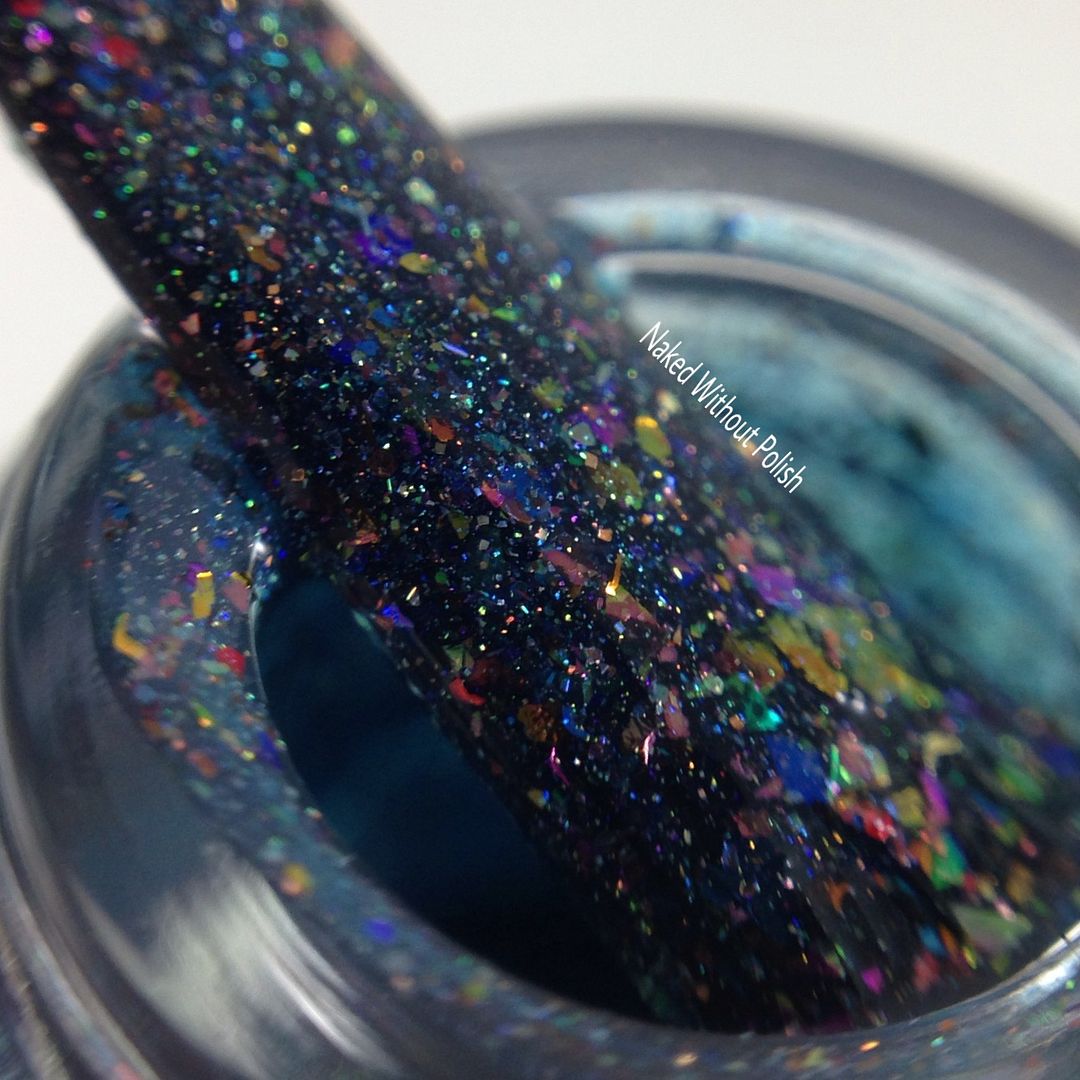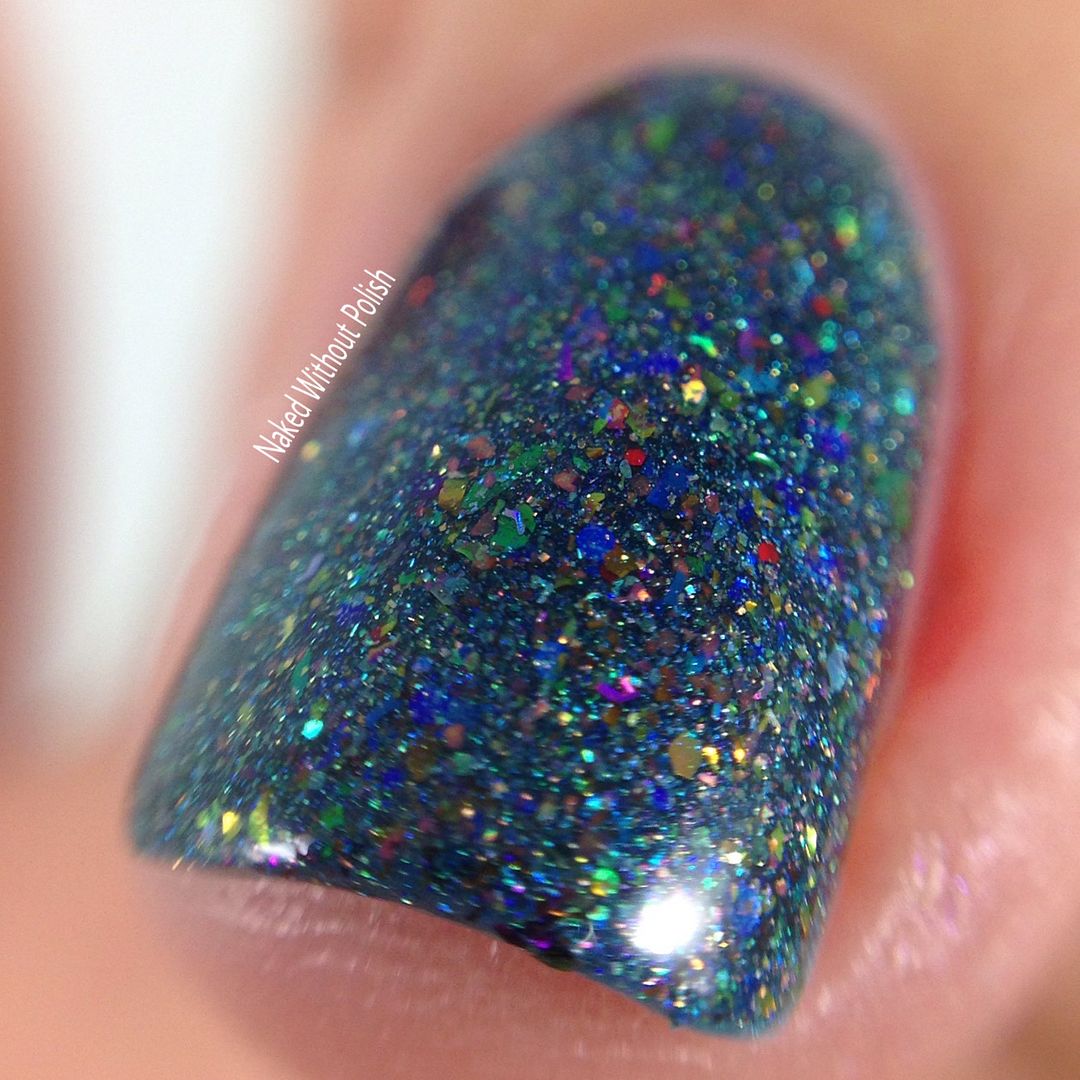 Ghost Camp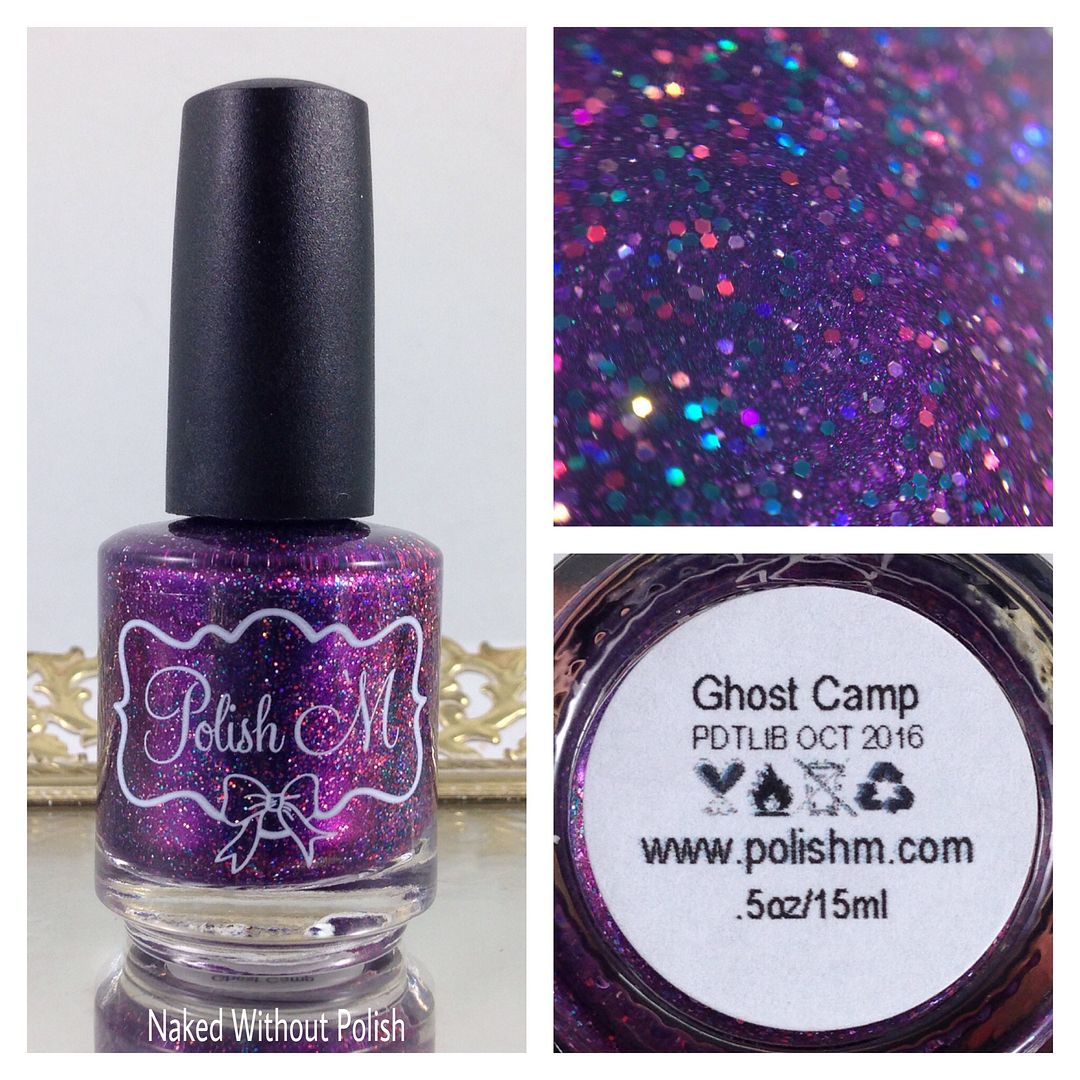 Ghost Camp is described as "a purple to blue shifting shimmer polish with numerous colored holo micro glitters".
Shown is two coats of Ghost Camp with top coat.
Ghost Camp is absolutely beautiful! Polish 'M was the guest in the October 2016 Pipe Down this Love is Bliss Box. I saw this polish and I desperately had to have it. I was so lucky to find someone who was willing to split their box and part with this beauty. It had a beautiful application despite it being packed full of glitter in a lovely jelly base. The way this polish sifts from purple to teal to blue is going to cause me a car accident one day. It's absolutely mesmerizing! If you ever see this one for sale anywhere, grab it!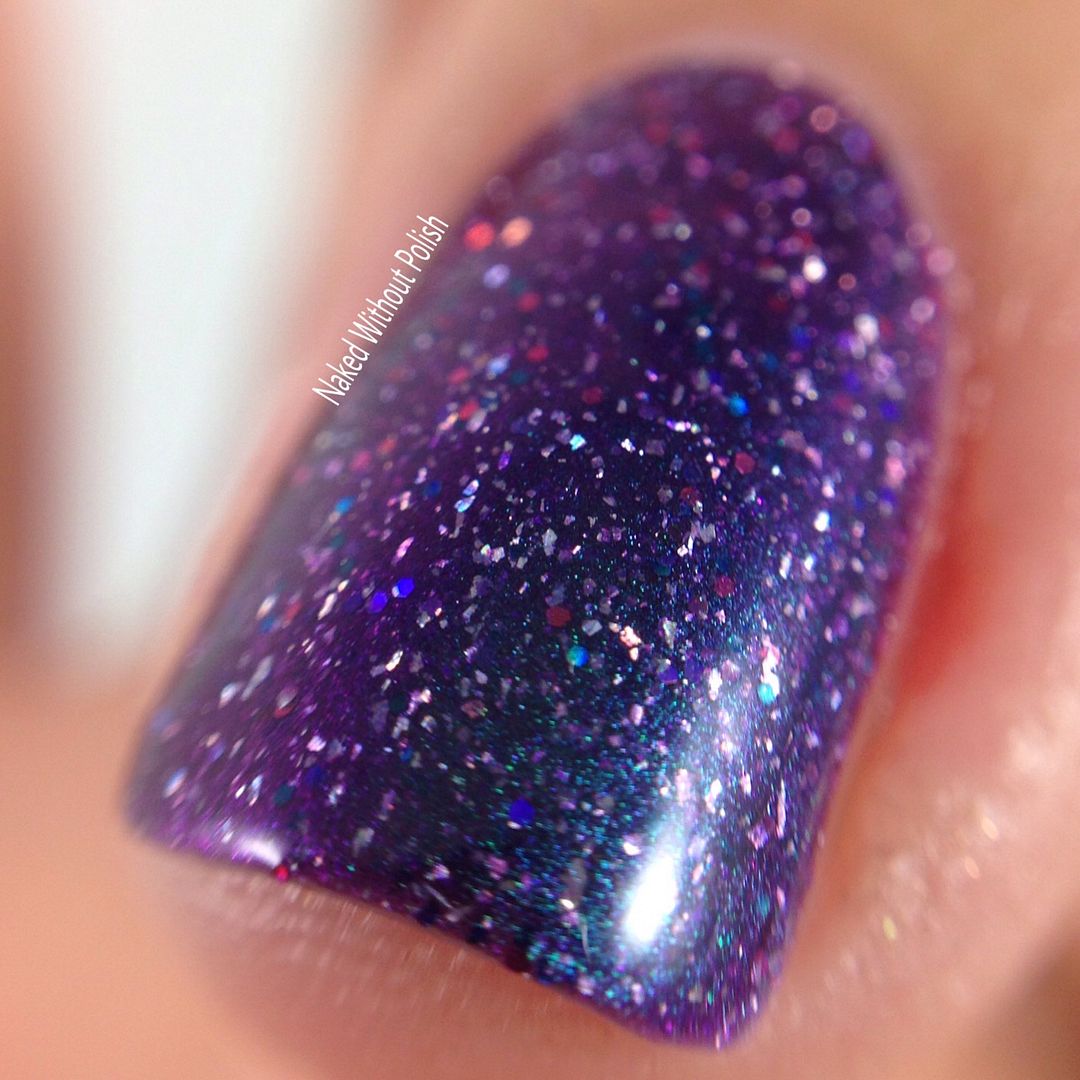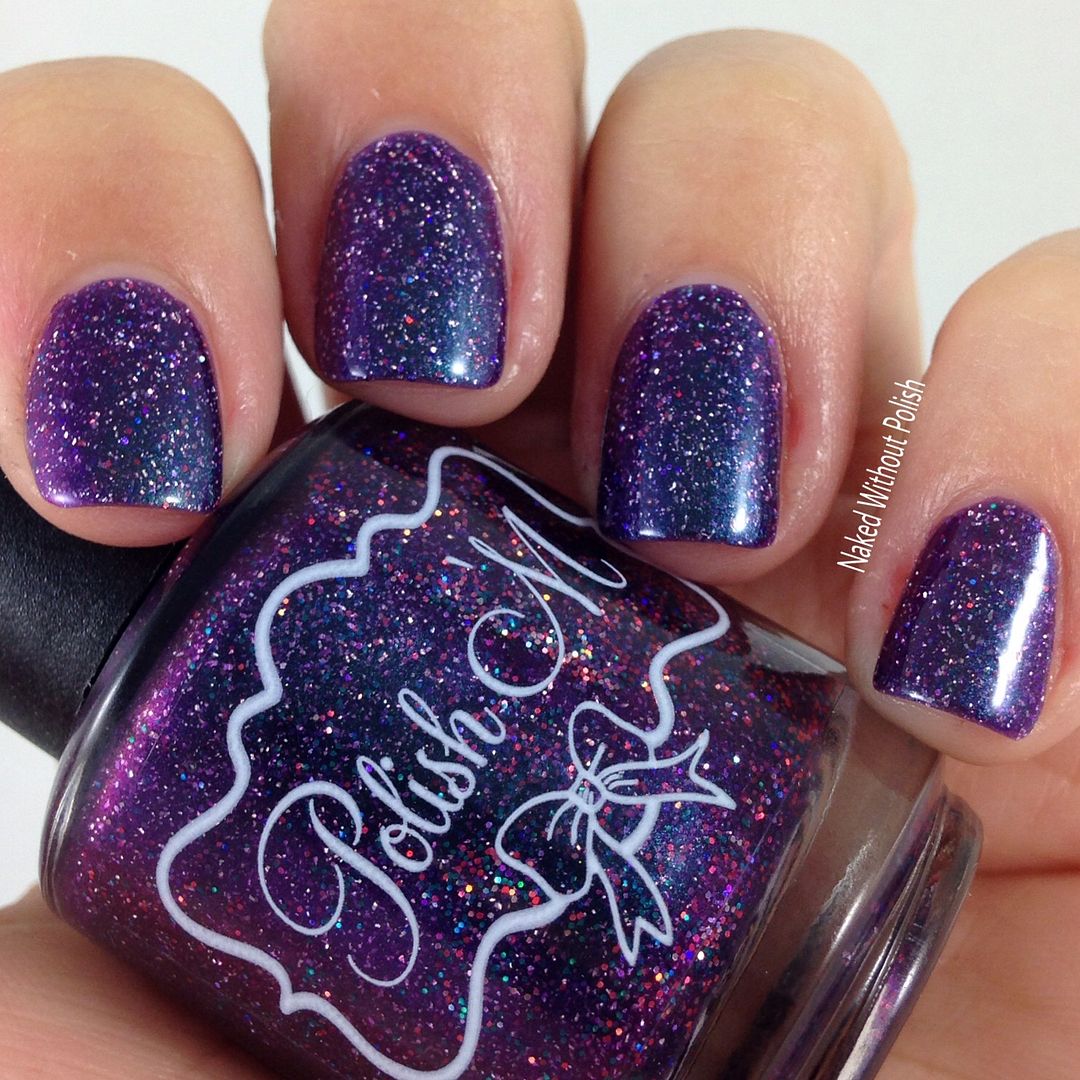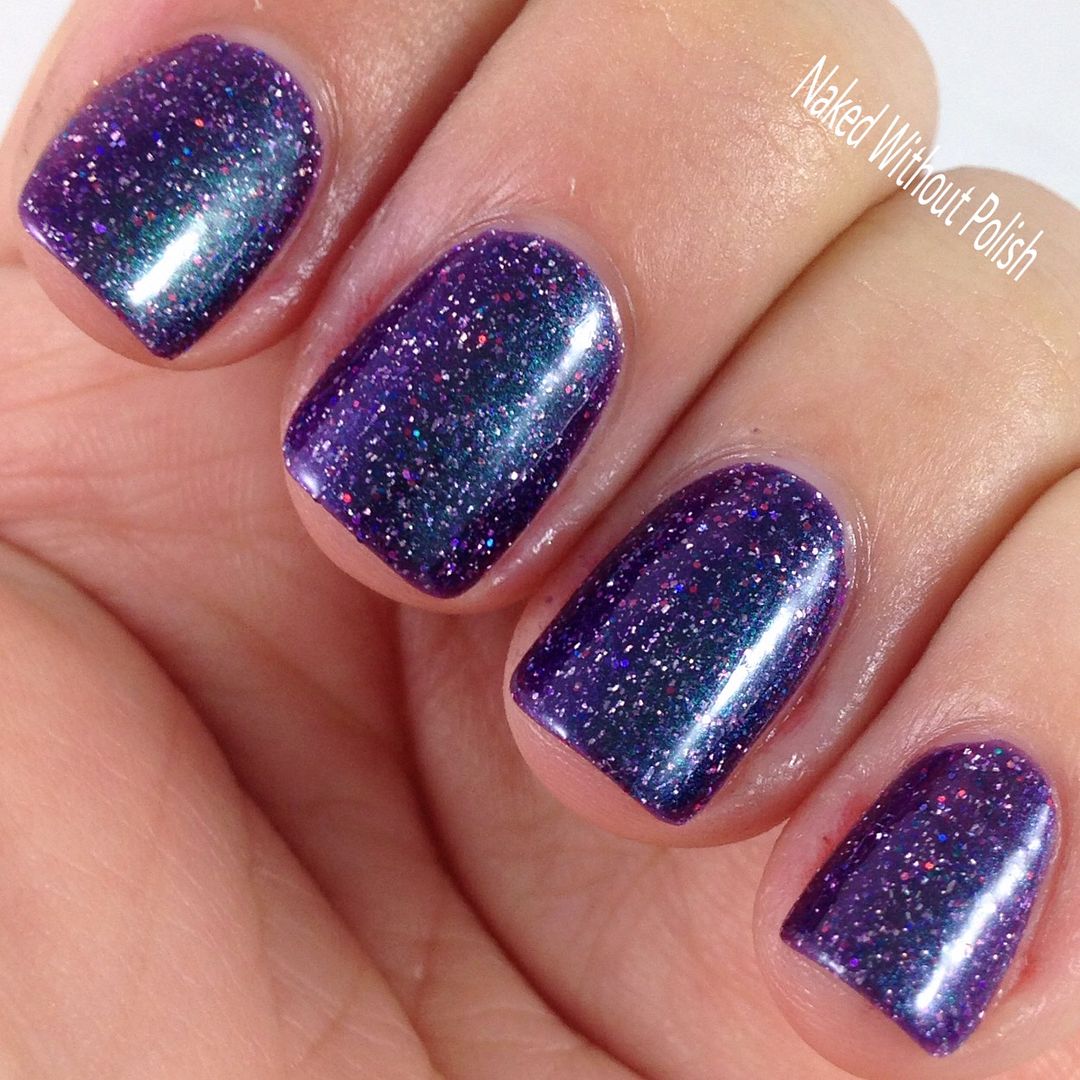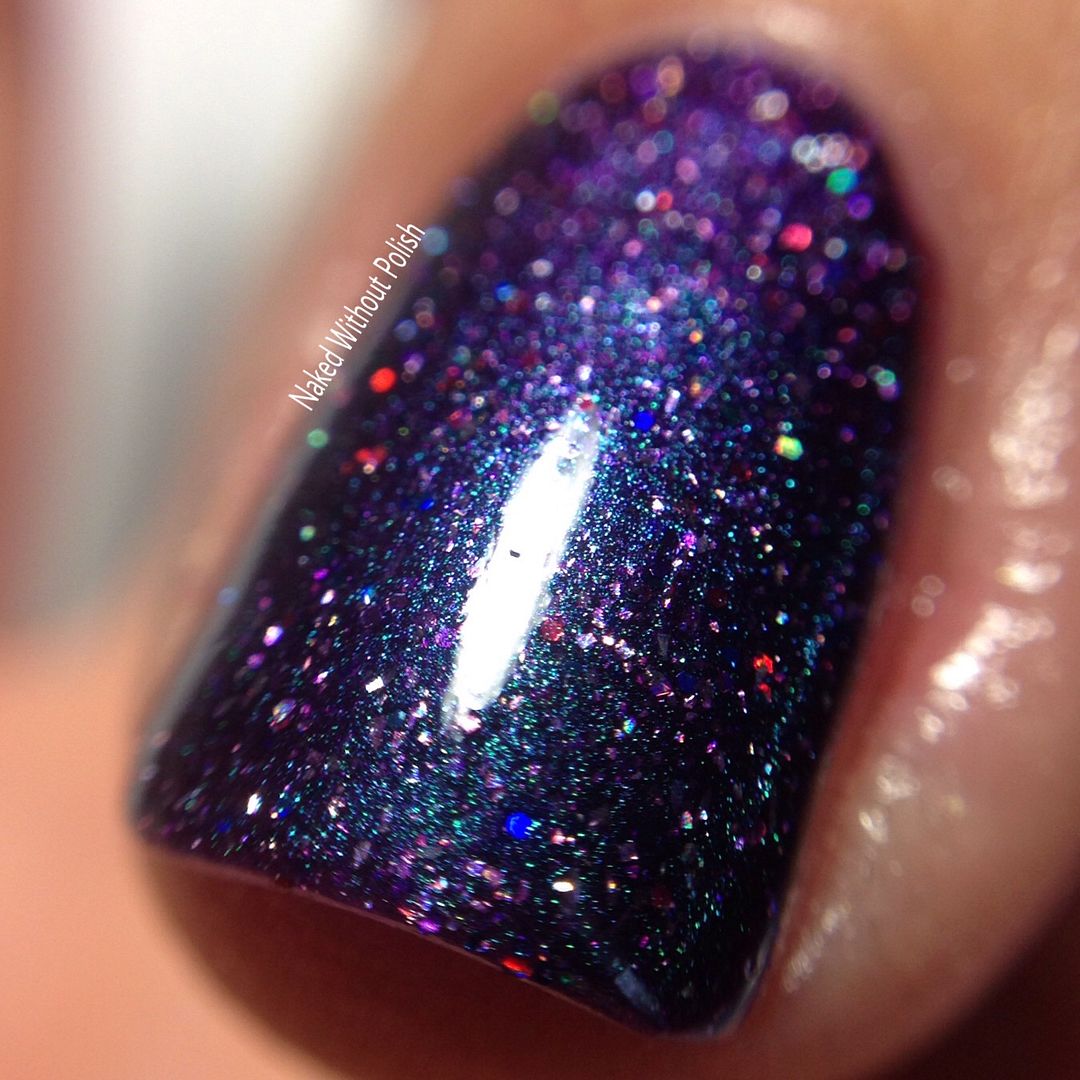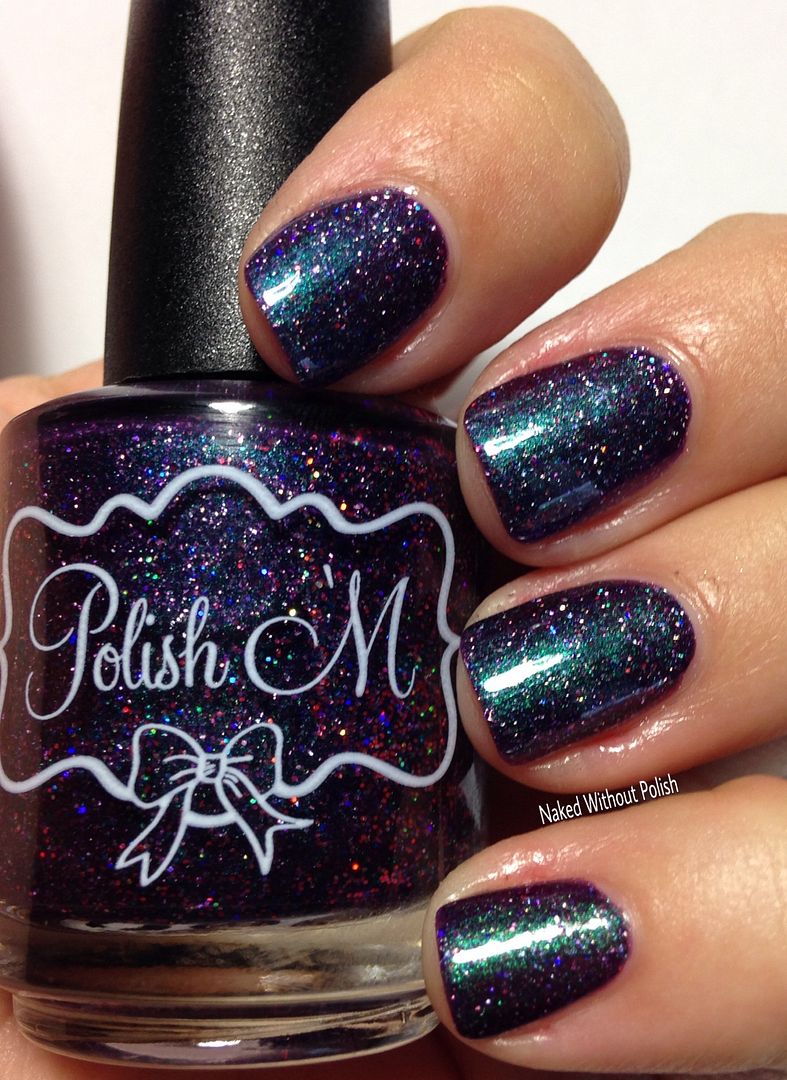 Everything Polish 'M does is absolutely fantastic! If you haven't checked out her shop yet, please do! Were you able to get one of the October 2016 Pipe Down this Love is Bliss Boxes? I've not bought the whole box before, but this was my first peek into them. I think I may have done a bad thing. The polishes are so pretty! Make sure you are following Polish 'M on all of her social media platforms (links below) to stay updated on news, releases, restocks, and sales.
Will you be trying to get one of the bottles of La Magie? I highly recommend you do! Polish 'M is worth the hassle!
Polish M information:
Shop -
http://www.polishm.com
Facebook -
https://www.facebook.com/polishmpolish
Fan Group -
https://www.facebook.com/groups/polishm/
Twitter -
https://twitter.com/polishmpolish
Pinterest -
https://www.pinterest.com/polishmpolish/
Instagram -
https://instagram.com/creativenailchick/
My information:
Blog -
www.nakedwithoutpolish.com
Facebook -
https://www.facebook.com/LacquerLoversUnite
Twitter -
https://twitter.com/NkdWthoutPolish
Pinterest -
http://pinterest.com/nkdwthoutpolish/
Instagram -
http://instagram.com/nakedwithoutpolish/
**The polishes in this post were purchased by me with my own money and given to me as a gift. All opinions are my own. I was not compensated.**
Happy Polishing!!
Becky :o)