Bad Bitch Polish Fall 2016 Indie Shop Exclusive City of Lights Swatch and Review
10:55 AM
**Press Sample**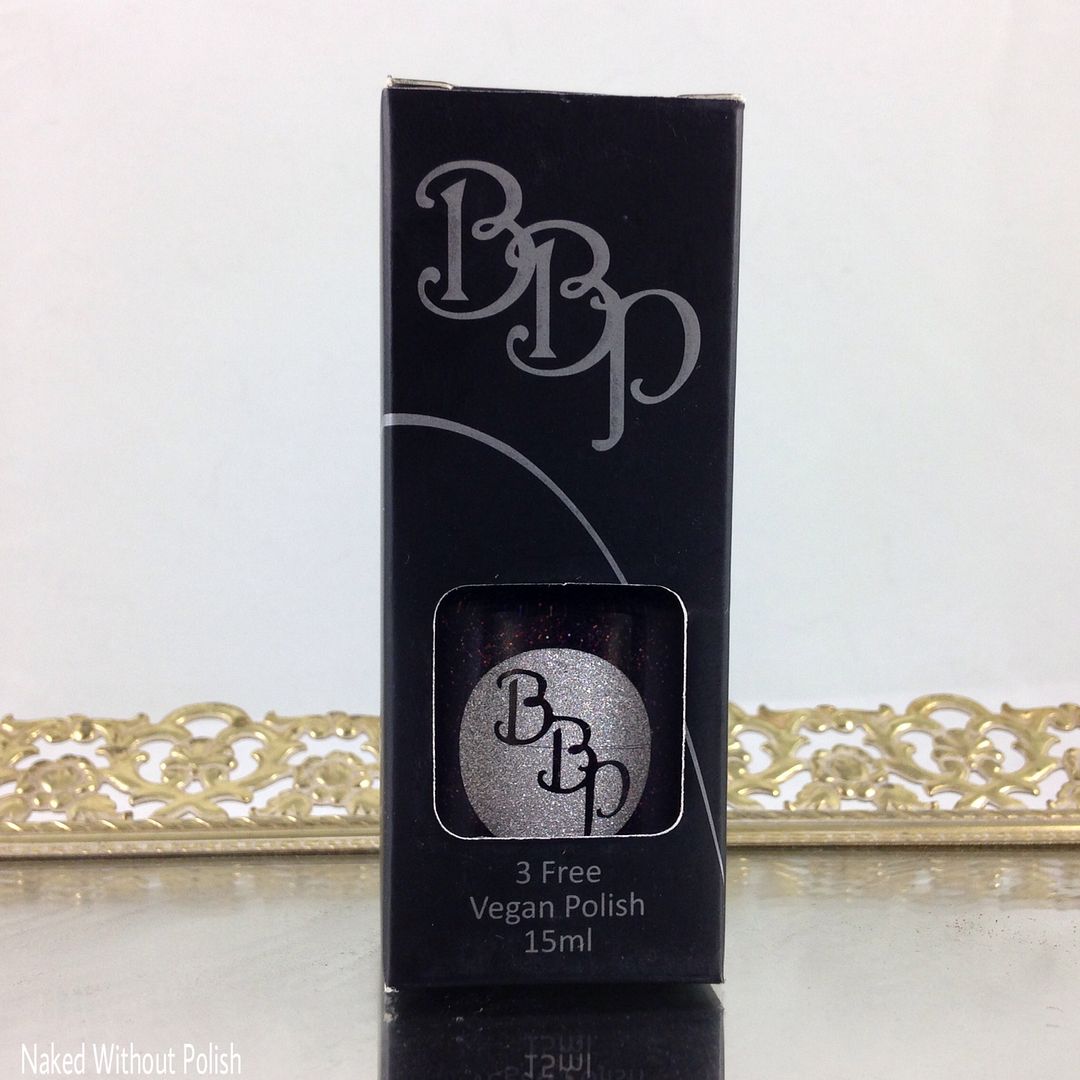 The next Indie Shop is coming up on November 5th in southern California. Bad Bitch Polish is attending again and sent me her exclusive polish, that she will have available at the shop, to show you all today. The theme for the Fall 2016 Indie Shop is Paris! She found a beautiful photo of the Eiffel Tower in front of a beautiful, purple sunset and used it as her inspiration. She picked the perfect picture and created one fantastic, purple beauty! Ready to get a peek at this?! Grab a baguette, some cheese, glass of wine (I swear no one is judging you!) and be prepared to enjoy Paris, the City of Lights.
City of Lights
City of Lights is described as "a dusky purple with a huge payload of galaxy holo glitters and flakies".
Shown is two coats of City of Lights with top coat.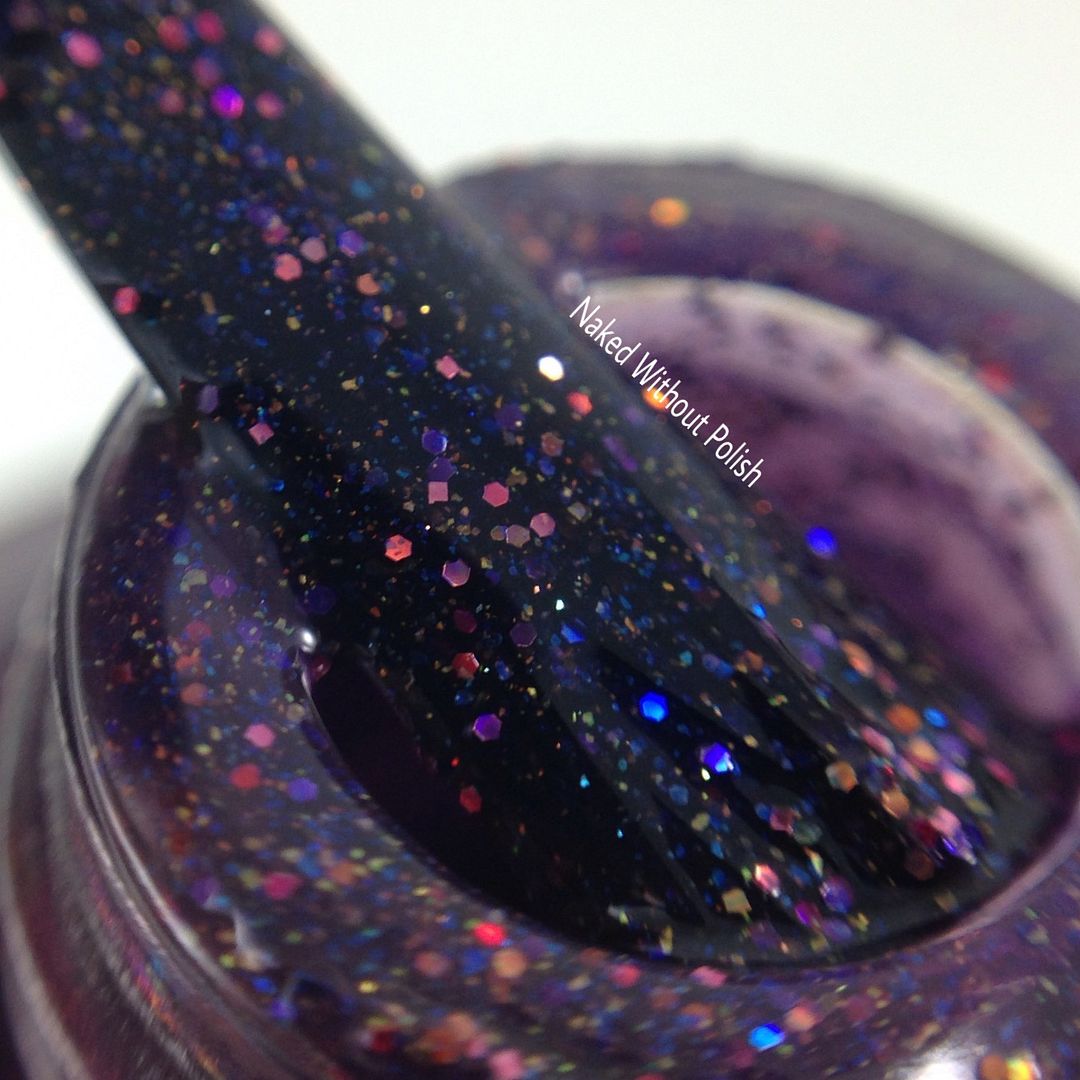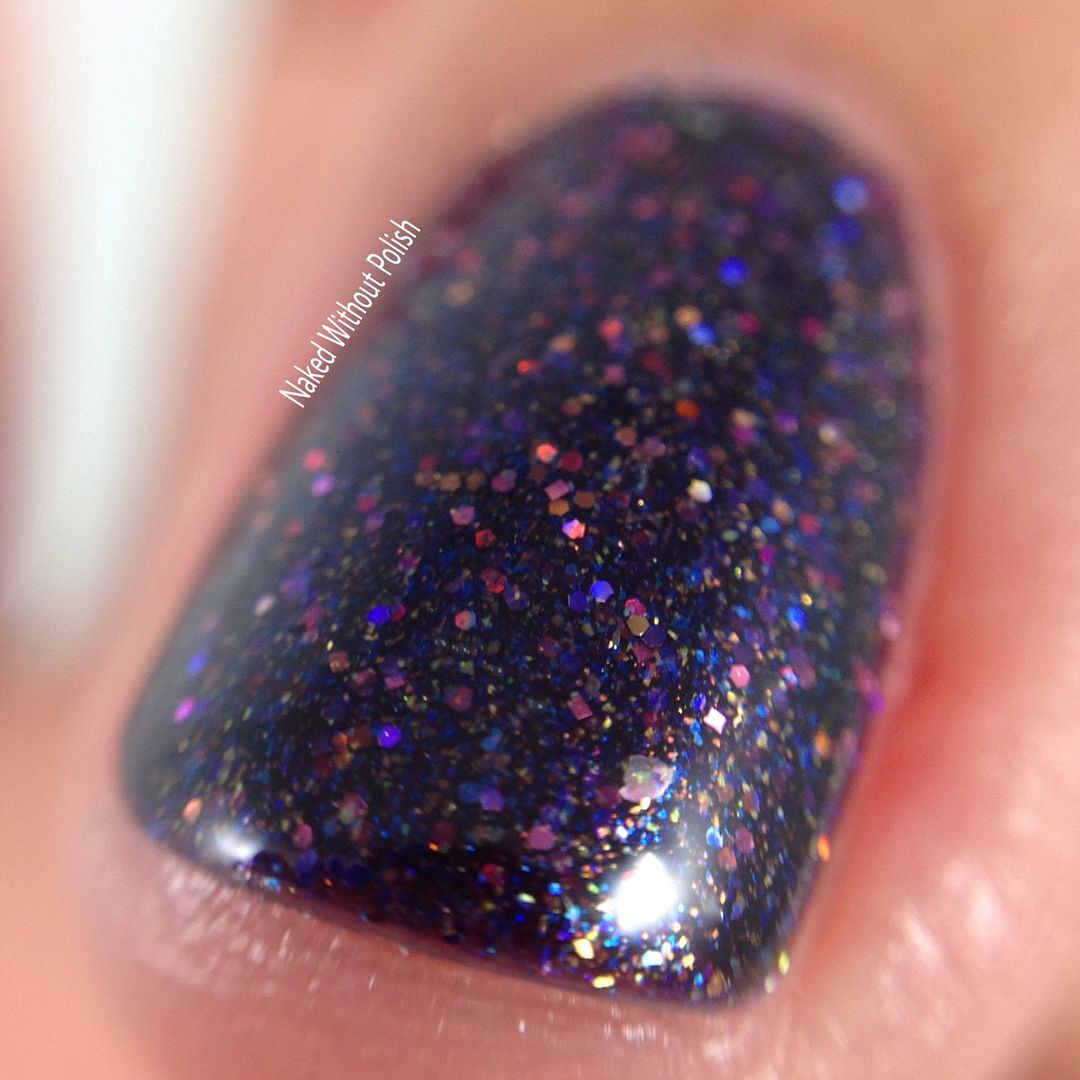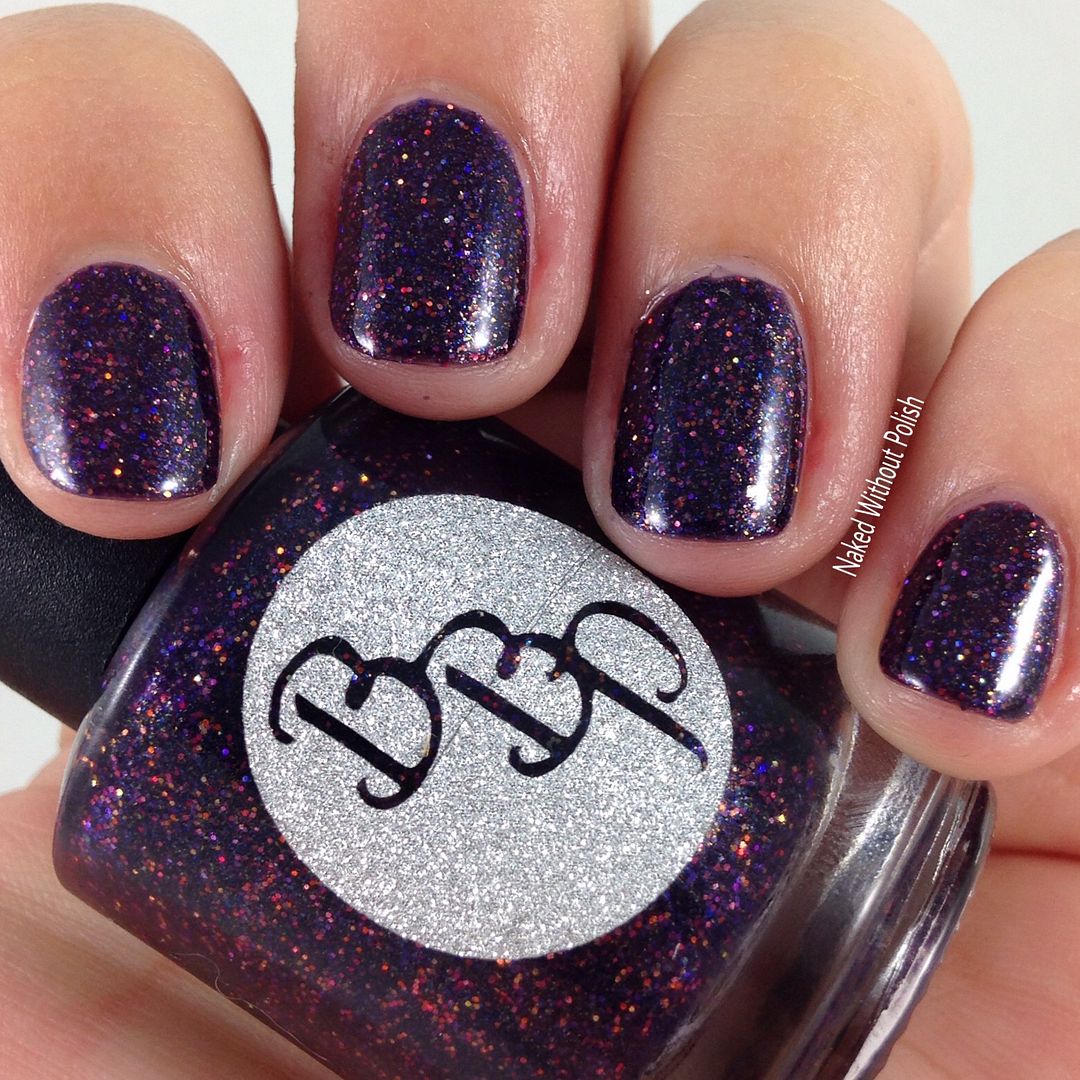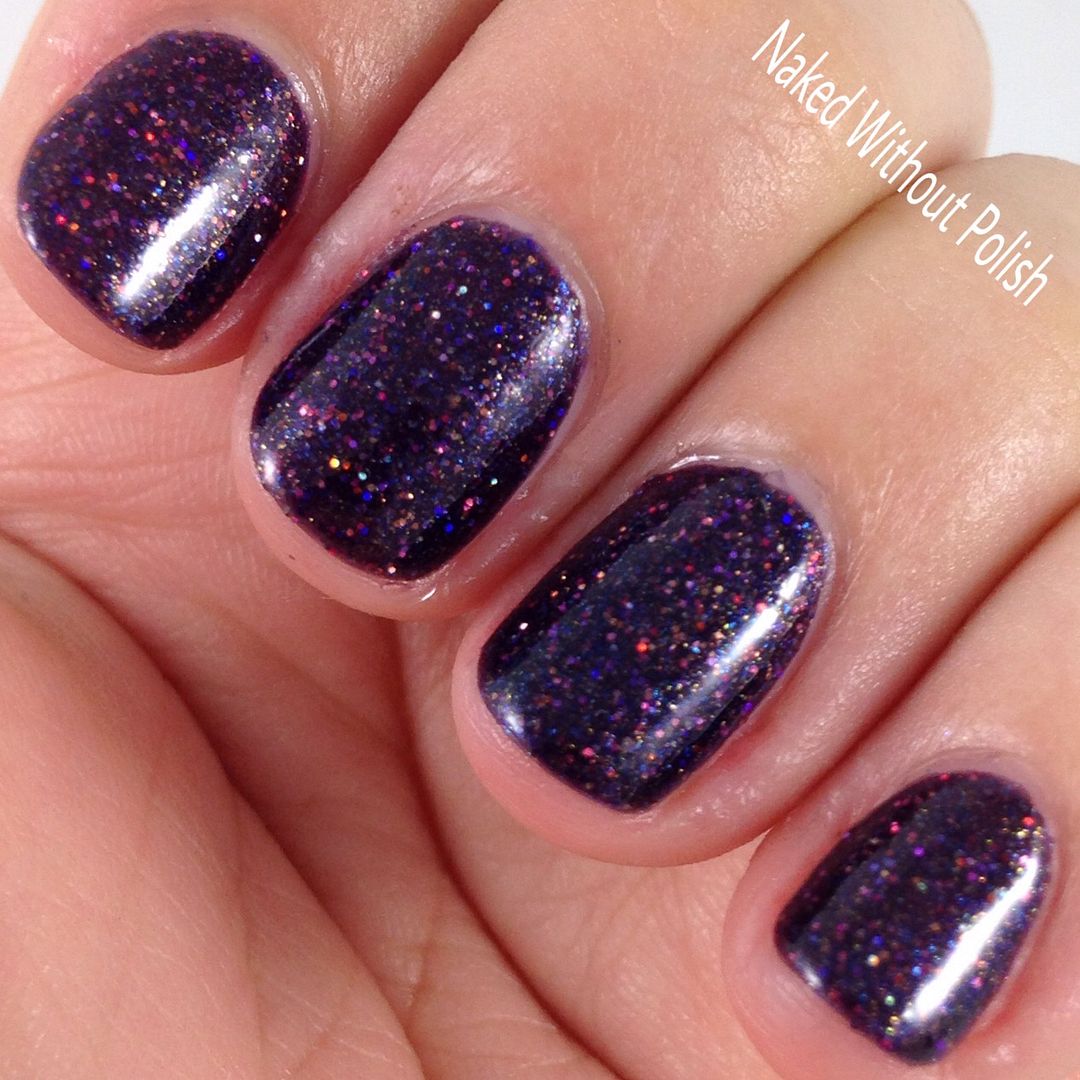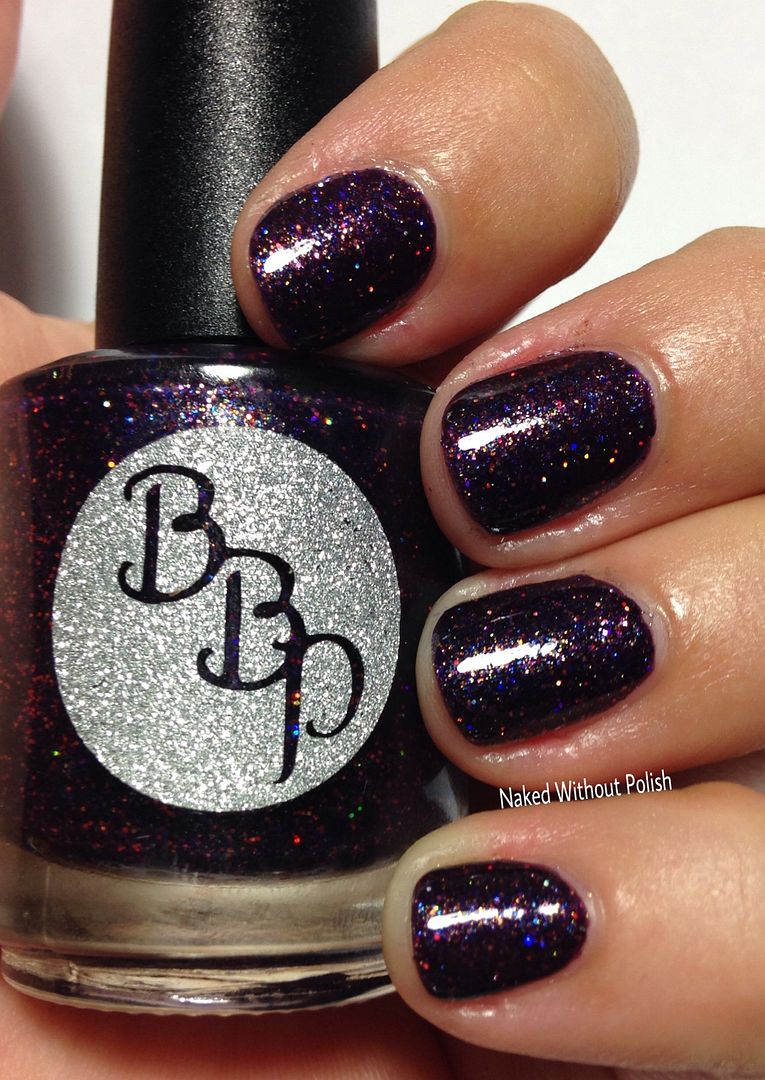 I'm going to be completely honest with you all. The pictures do NOT do this polish justice. It is super sparkly and is such a great interpretation of the picture. Even down to a soft blue shimmer I couldn't quite capture. First coat is sheer and second coat gets you full opacity. You could do a third to get a bit more dimension and depth, but you don't need it.
If you're going to the Indie Shop, you'll be able to get a bottle for $11. Not going? Feel free to have someone snag one for you, or you can try your chances on November 6th where she will let members of Bad Bitch Polish Addicts have the chance to buy any extras. They will still be $11. Price won't change. Make sure you are following Bad Bitch Polish on all of her social media platforms (links below) to stay updated on any news, releases, and sales.
Are you going to the Fall 2016 Indie Shop? Definitely check this one out in person, I promise it won't disappoint!!
Bad Bitch Polish information:
Shop -
https://bad-bitch-polish.myshopify.com/
Facebook -
https://www.facebook.com/bbpolish
Fan Group -
https://www.facebook.com/groups/1494263424206120/
Twitter -
https://twitter.com/badbitchpolish
Instagram -
https://www.instagram.com/badbitchpolish/
My information:
Blog -
www.nakedwithoutpolish.com
Facebook -
https://www.facebook.com/LacquerLoversUnite
Twitter -
https://twitter.com/NkdWthoutPolish
Pinterest -
http://pinterest.com/nkdwthoutpolish/
Instagram -
http://instagram.com/nakedwithoutpolish/
**The product in this post was provided to me by the manufacturer for photography and my honest review. All opinions are my own. I was not compensated.**
Happy Polishing!!
Becky :o)