SuperChic Lacquers Hero Collection
10:23 AM
**The product in this post was provided to me by the manufacturer for my honest review. All opinions are my own. I was not compensated.**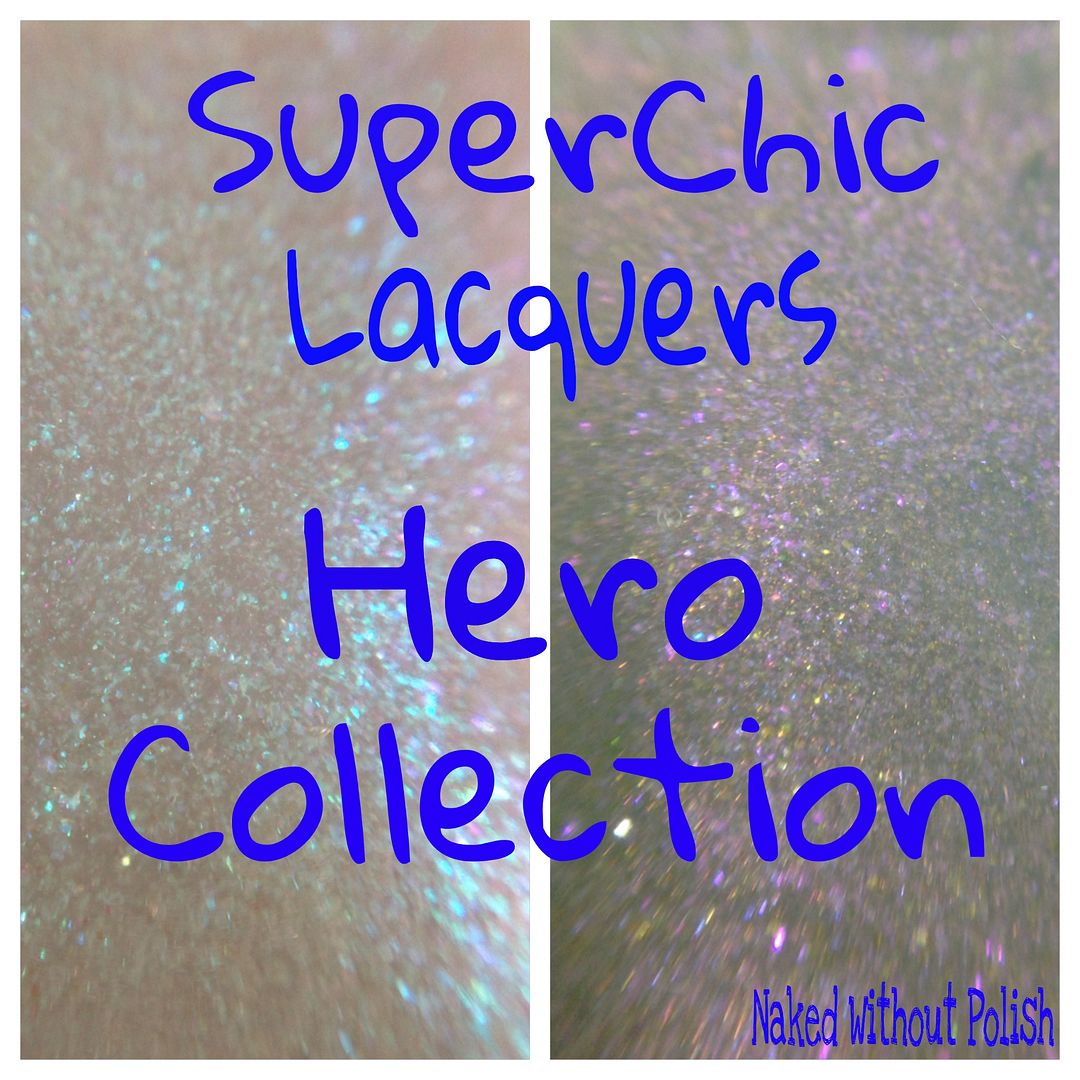 It's Monday!!! Can you believe it's almost May?! Where has this year gone? Time flies when you lose yourself in glitter...huh?
I've got a stunning duo from SuperChic Lacquer to show you all today. This is the Hero Collection. It will be released on April 23rd (Wednesday) and will only be available on Gloss48.
If you're not familiar with Gloss48, go sign up now using my REFERRAL LINK (get a code for $10 off when you spend $50 too) and browse around. For every friend you refer, you get $10 when they make their first purchase too. They have different sales daily and you can find a variety of goods on the site. I've been playing around and checking things out since I found out these polishes were exclusives to Gloss48. Now that you've got that info, ready to see swatches?!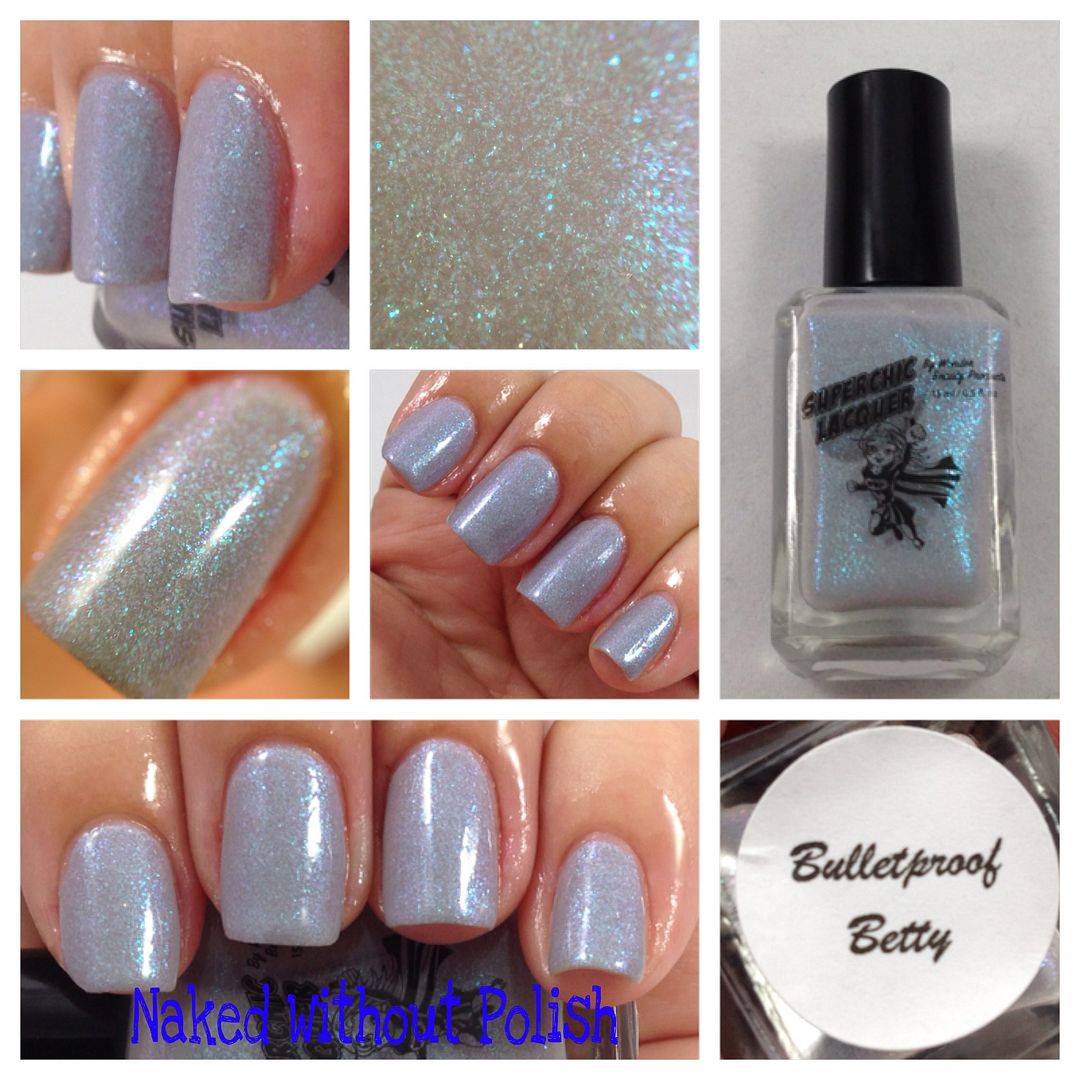 Bulletproof Betty is a grey crelly, that looks taupe in certain light, filled with blue to green iridescent micro flakies. When I say filled, I mean they are every where in this (see the below macro). This is three coats for full opacity. Bulletproof Betty is "The Unstoppable Woman; she perseveres toward her dreams".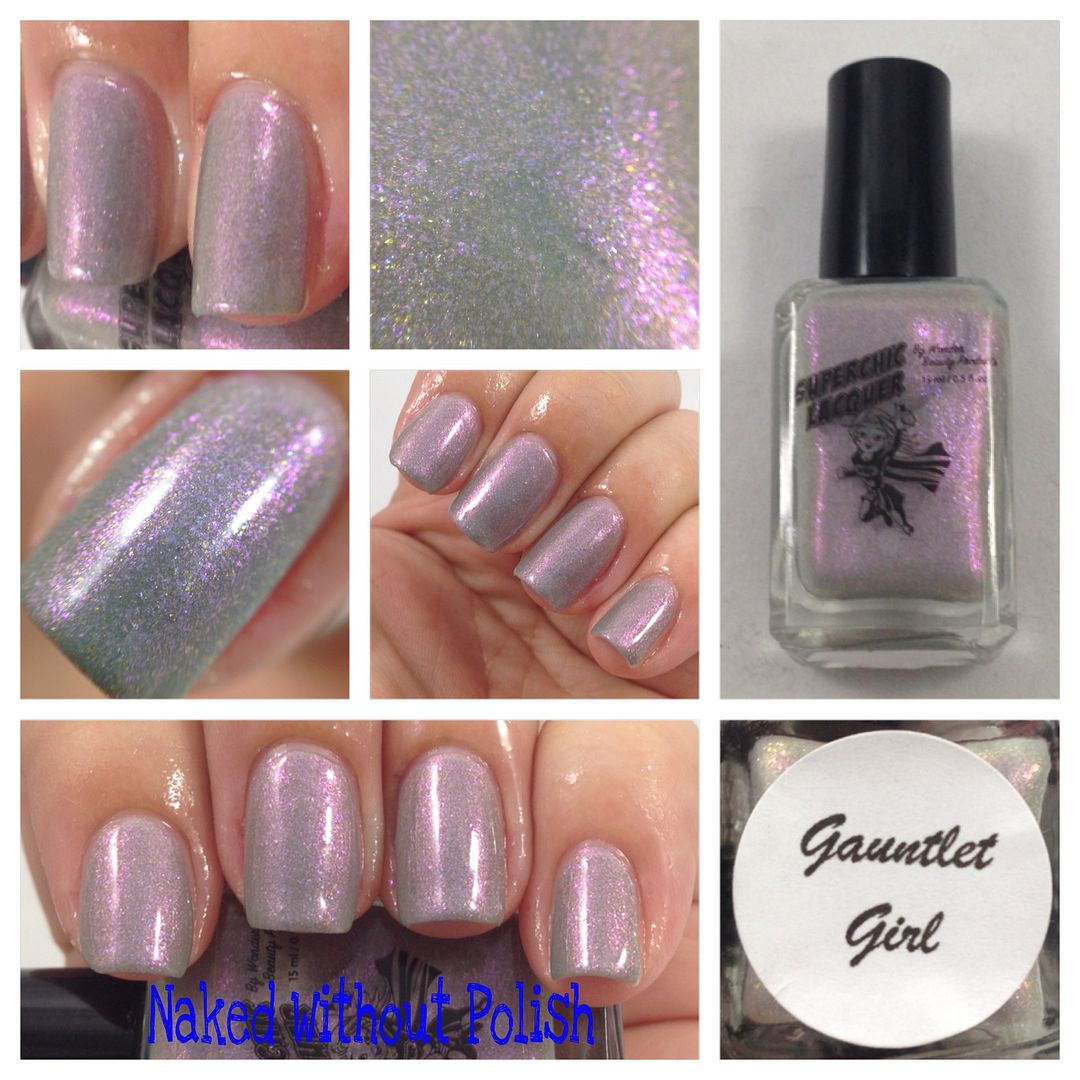 Gauntlet Girl is the same taupe leaning grey crelly that is in Bulletproof Betty, but this one has pink to purple iridescent micro flakies and a scatter of gold micro flakies. This is three coats for full opacity. Gauntlet Girl is described as "The Warrior Girl; she wards off all distractions and obstacles in her pursuit of happiness". That or she'll take the head of anyone who stands in her way. Pardon my french, but this polish is bad ass. The latter description is my definition.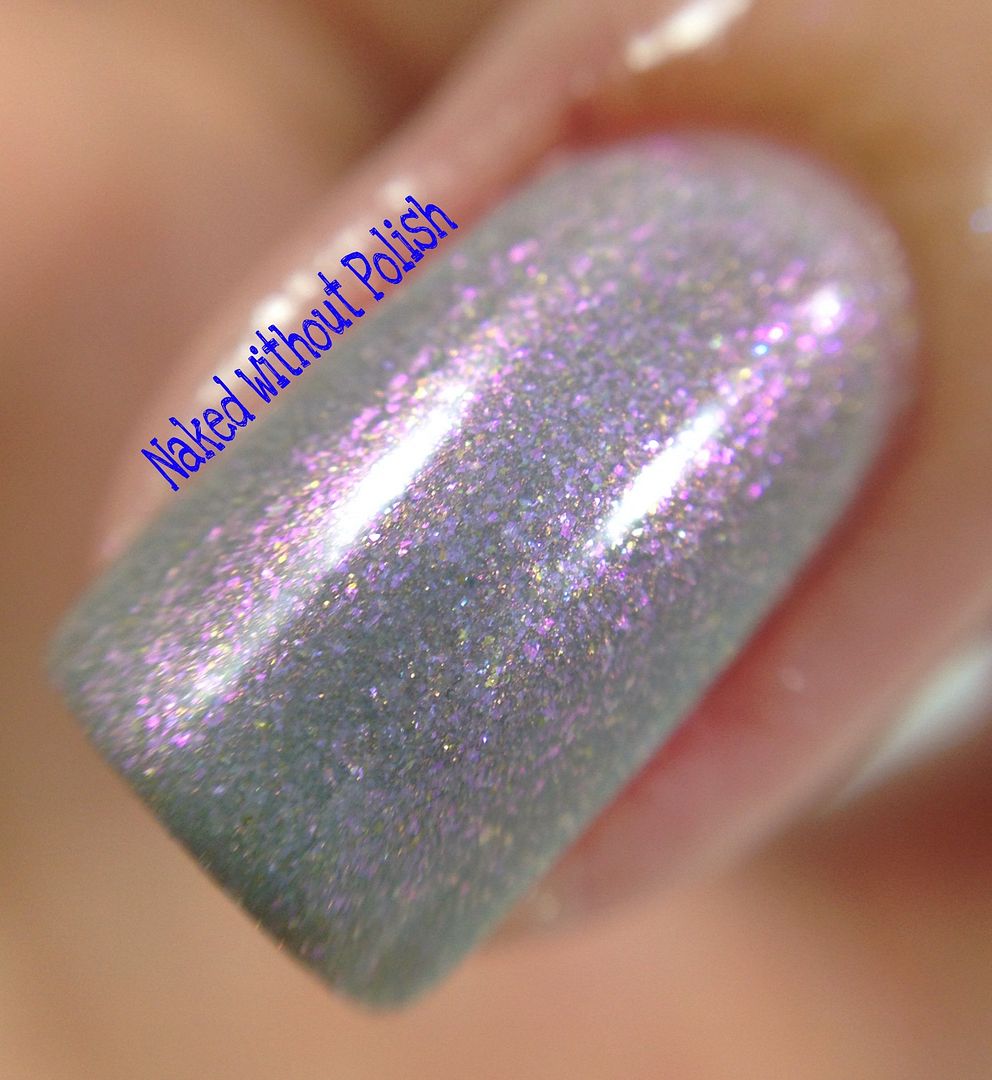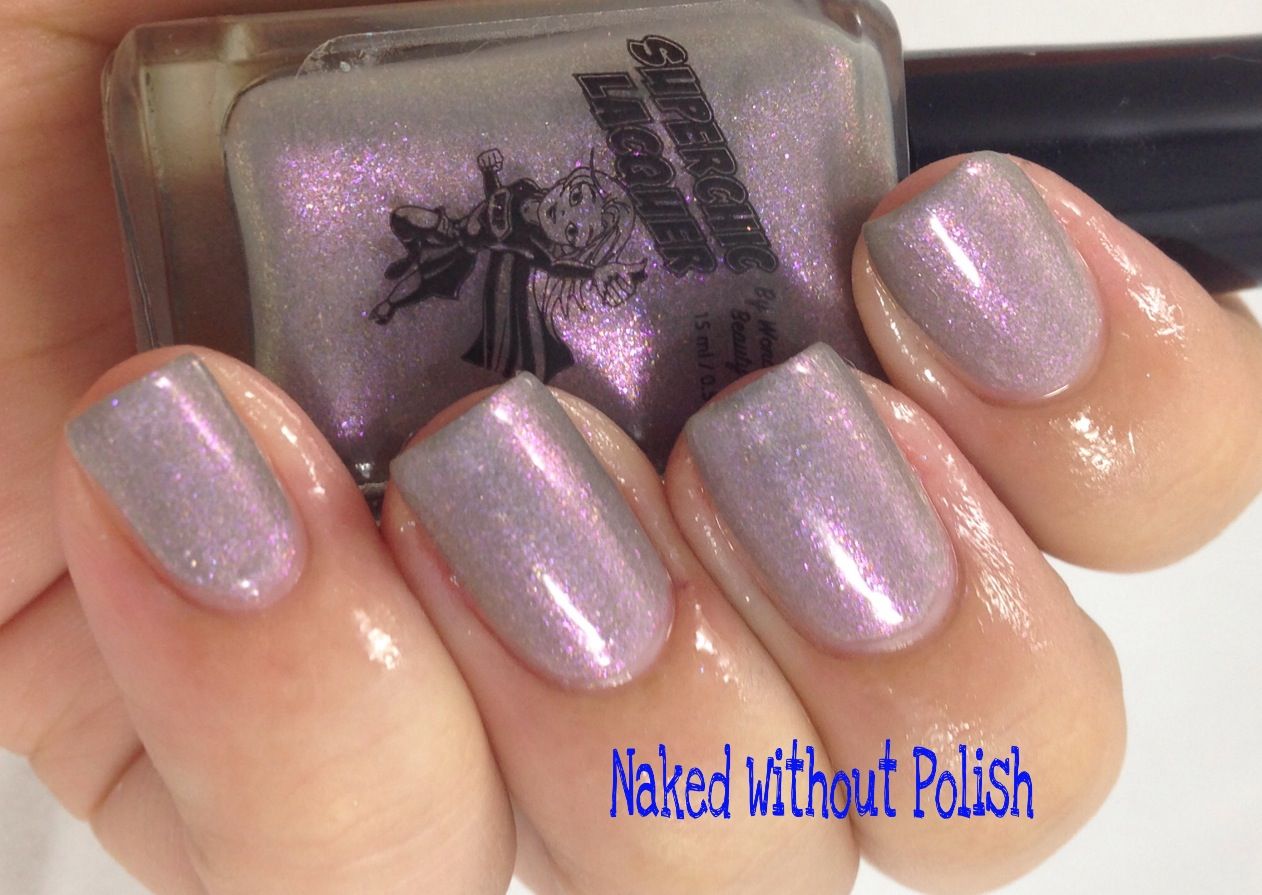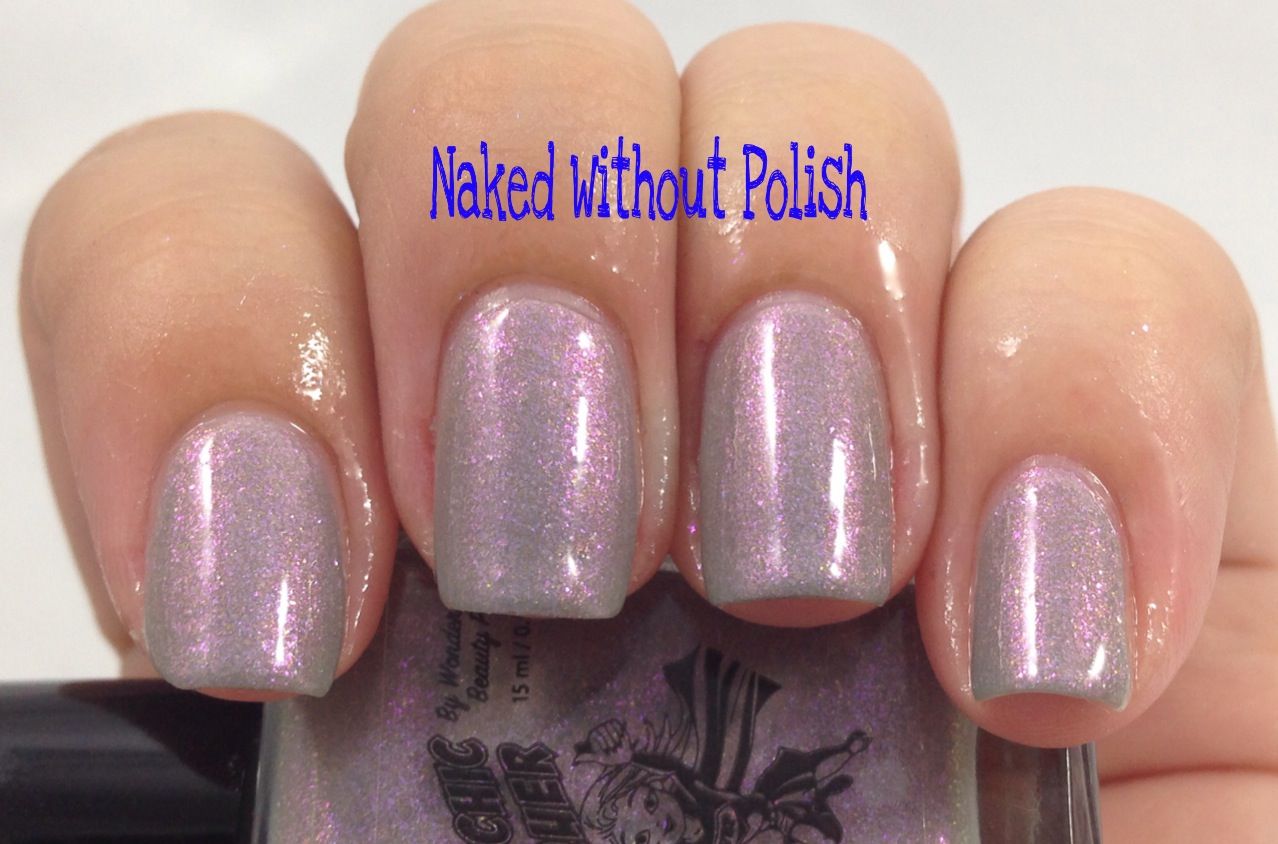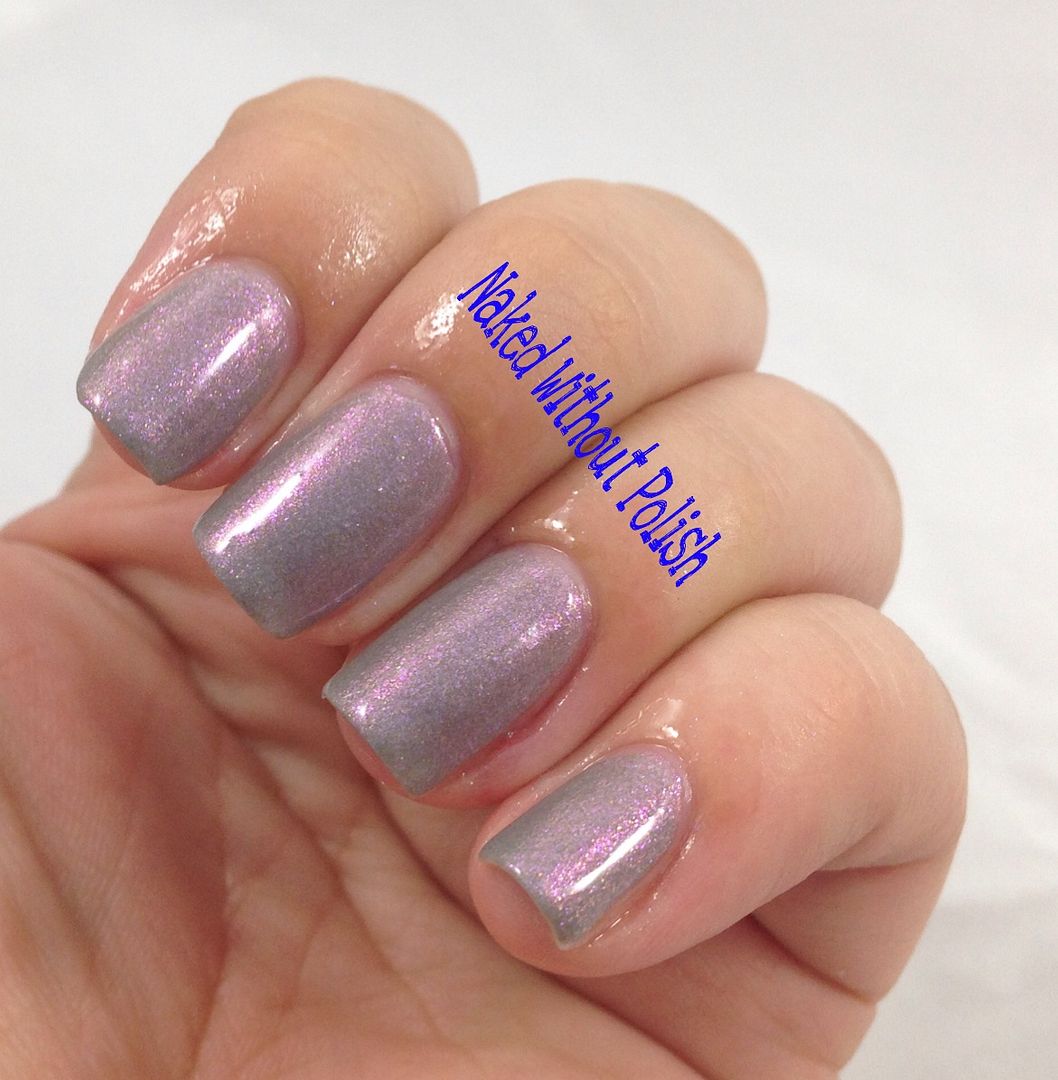 The Hero Collection slid on my nail like butter. The application was perfect and I barely had any cleanup. There isn't a single bad thing to say about these two lovelies except that you'll have to wait 2 days to be able to purchase them. Normally SuperChic Lacquer polishes are $10 a piece, but Gloss48 will be selling the set for $18. Remember, this duo won't be available at SuperChic Lacquer's regular shop at all.
In addition to the Hero Collection, Gloss48 will have the new Day Tripper Collection available in duo sets. I will have those swatches to show you on the 23rd when the sale goes live. You won't want to miss those either. Such gorgeous spring shades!
Don't forget to sign up for Gloss48, but help a lady out and use her REFERRAL LINK instead. ;o)
These swatches were topped with Magpie Shine top coat ($7) and I used Sweet Nectar cuticle oil ($6) to hydrate my cuticles. Both from A Girl Obsessed.
SuperChic Lacquer Information:
Etsy Shop - http://www.etsy.com/shop/wonderbeautyproducts
Website -
http://wonderbeautyproducts.com/
Facebook - https://www.facebook.com/WonderBeautyProducts
Twitter - https://twitter.com/WonderJenProd
Pinterest - http://pinterest.com/wonderbeautypro/
Instagram - http://instagram.com/wonderbeautyproducts
Stockist information:
Gloss48 -
http://gloss48.com/

My information:
Blog - http://nakedwithoutpolish.blogspot.com/
Facebook - https://www.facebook.com/LacquerLoversUnite
Twitter - https://twitter.com/NkdWthoutPolish
Pinterest - http://pinterest.com/nkdwthoutpolish/
Instagram - http://instagram.com/nakedwithoutpolish/
**The product in this post was provided to me by the manufacturer for my honest review. All opinions are my own. I was not compensated.**
Happy Polishing!!
Becky :o)