NOTD Weekend Mani
10:58 AM
**The products in this post were both purchased by me with my own money and sent to me by the manufacturer. All opinions are my own. I was not compensated.**
Happy Wednesday, everyone!! Today, I'm going to show you my weekend mani. I have been nursing some chipped nails and have had ORLY Nail Rescue on a couple nails so it was nice to finally be able to do a full manicure and not just swatching. I had badly stubbed a toe and was going to the salon to get a pedicure, so I knew I had to do something fun since there was no way I was going to let them touch my nails! haha Took me a while to figure out what I wanted, but I just grabbed a few things and it turned out super cute! Check out the pics!!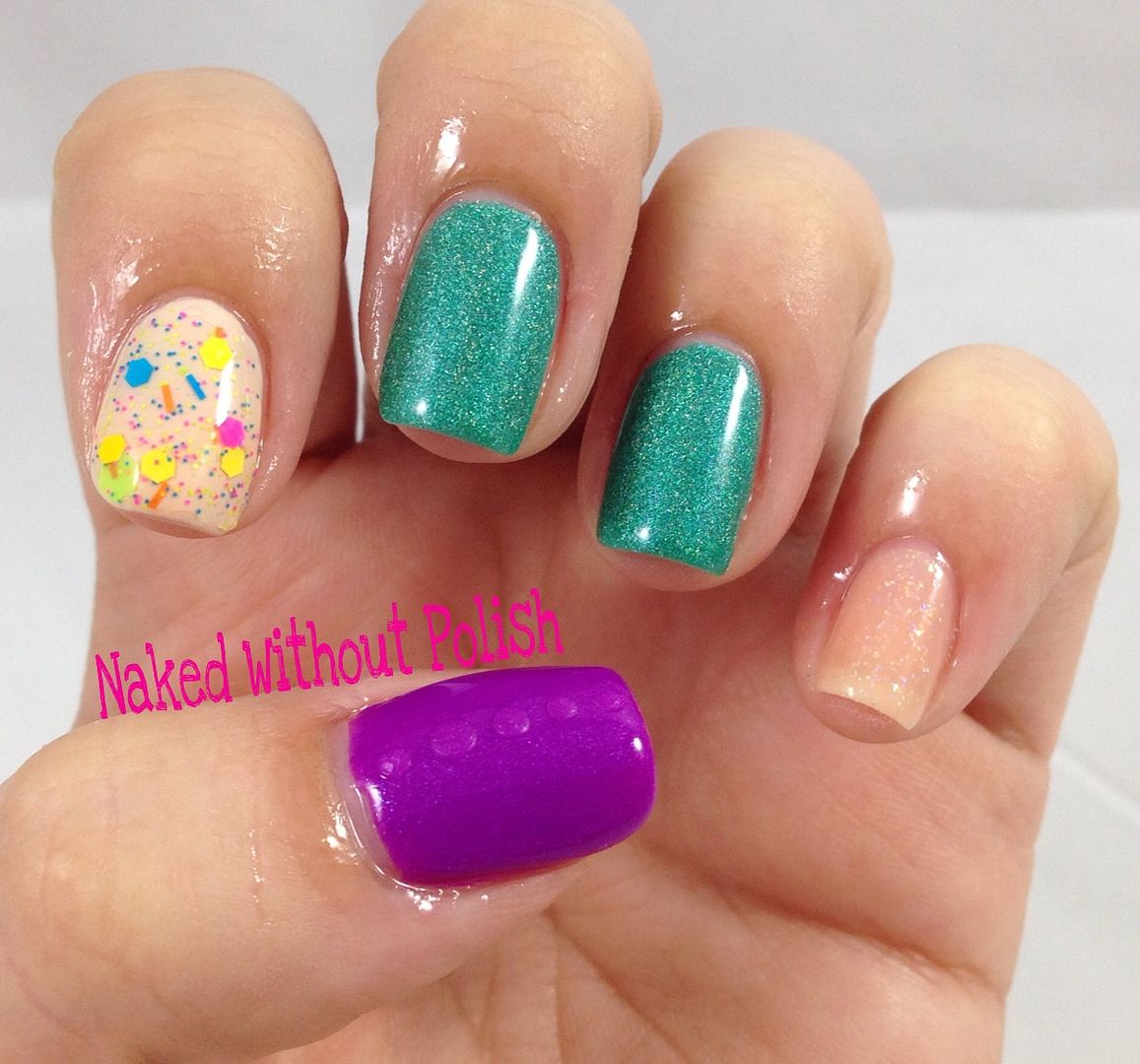 Pinky: two coats of Floss Gloss BritBrit2000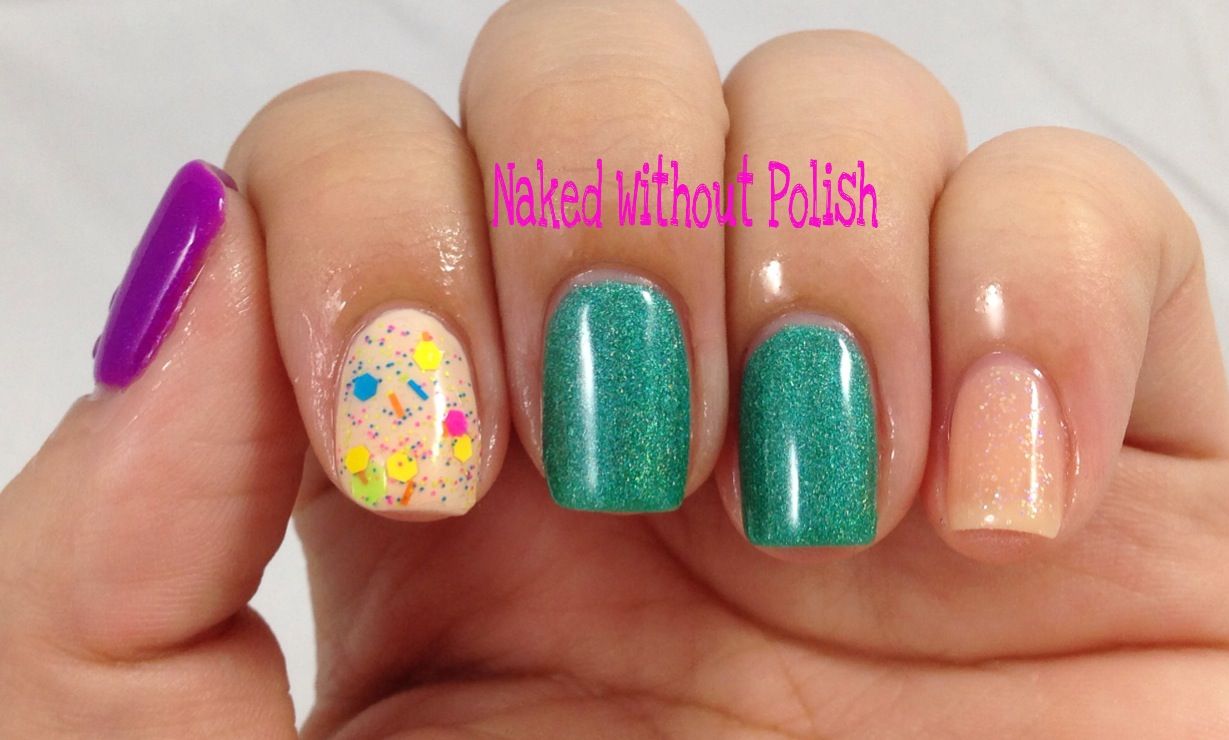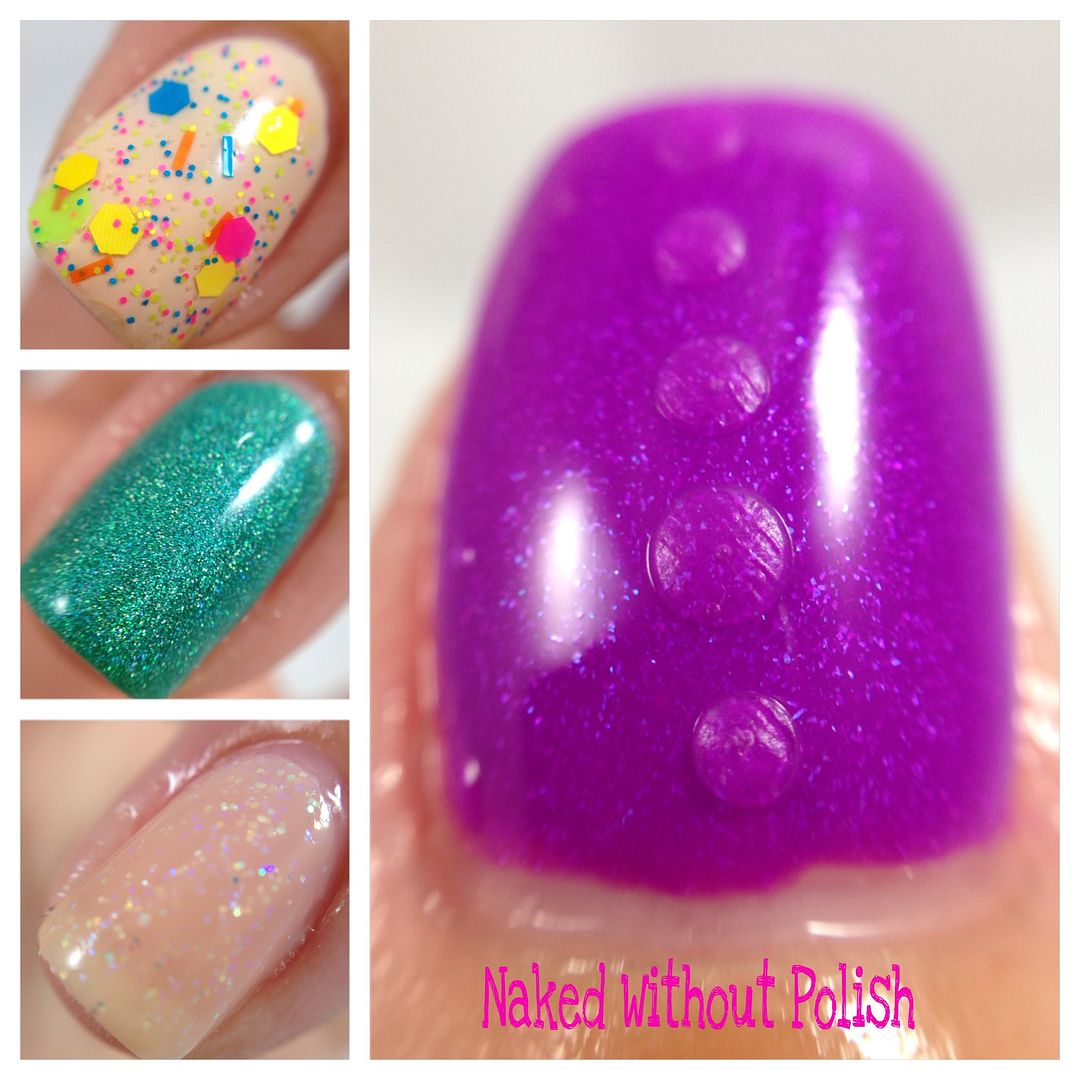 Not normally polishes I would put together, but it turned out better than I would have imagined. However, the following morning, I woke up with one of my matte dots pulled off so I ended up repairing it and just putting the glossy top coat over it all. It was still quite pretty! What do you all think?
**The products in this post were both purchased by me with my own money and sent to me by the manufacturer. All opinions are my own. I was not compensated.**