Cupcake Polish Blood Hound Swatch and Review
11:12 AM
**Nothing to disclose**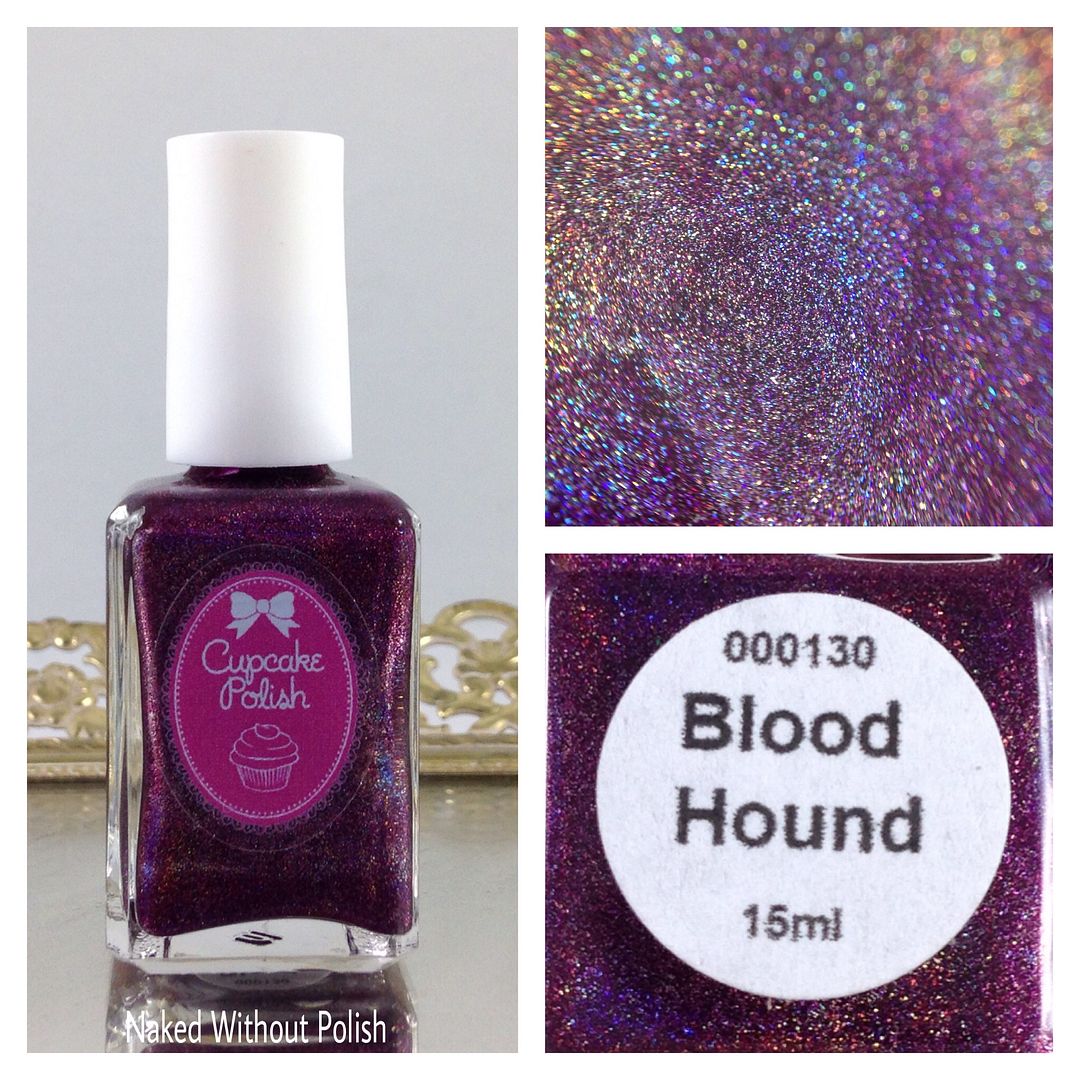 Since Christmas is now over, and the new year is upon us, I've got the perfect party color to show you all. This was my first time trying Cupcake Polish, and holy cow...I'm in love!. A friend, more specifically Megan from Mindfully Polished, sent it to me a bit ago. It was a huge surprise, and I totally cried. Keep reading to get a peek at Blood Hound!
Blood Hound is a deep, blackened, berry jelly filled with linear holo.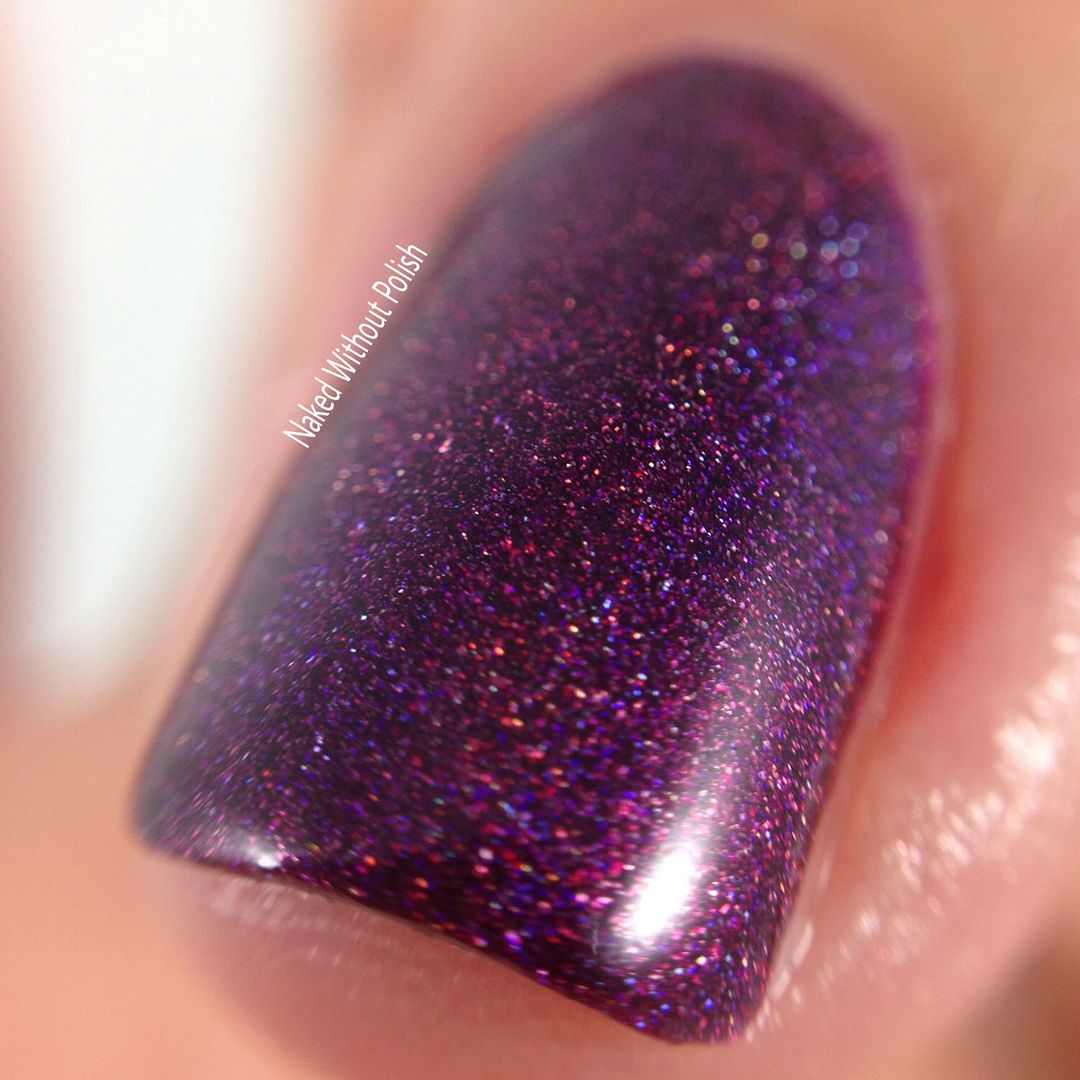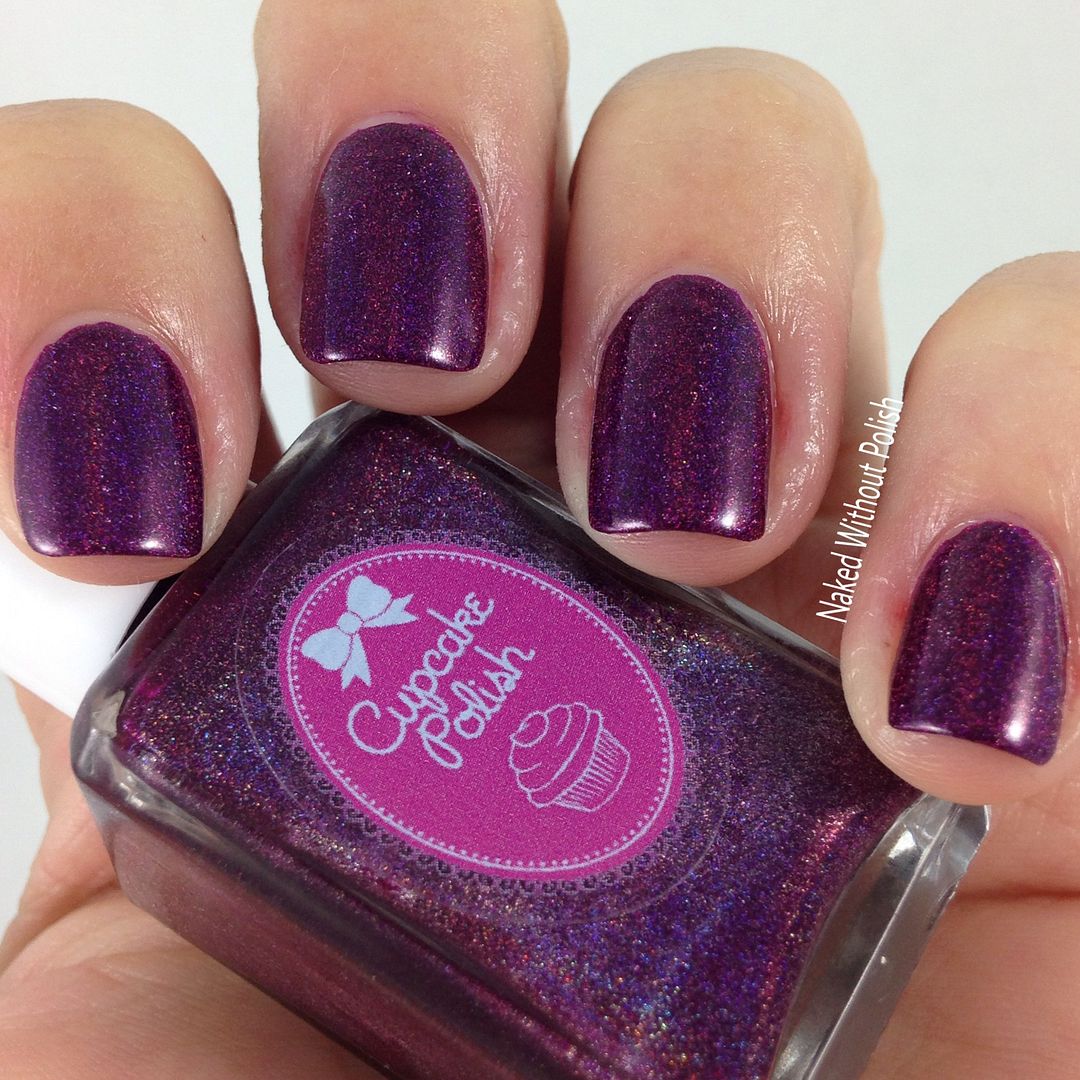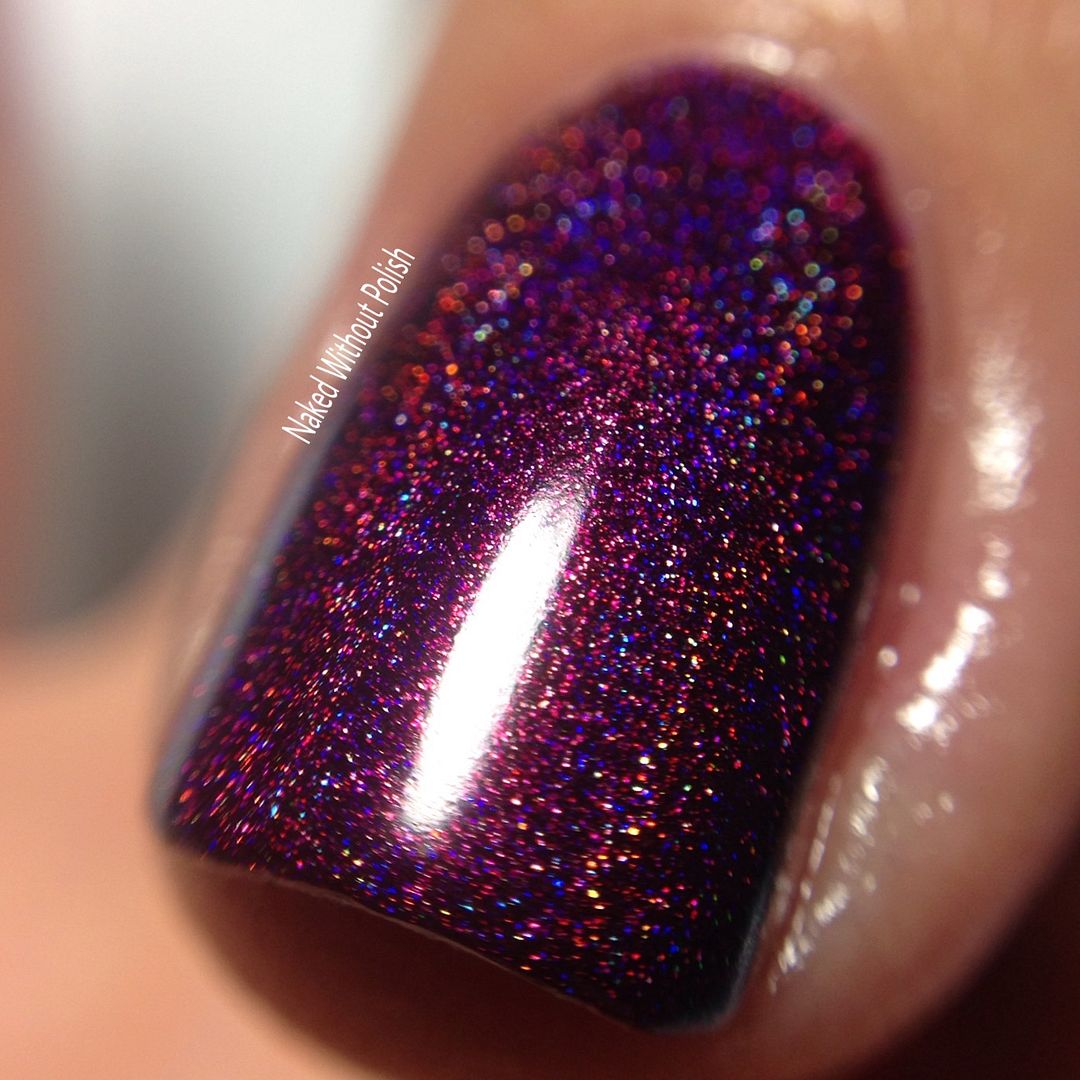 Blood Hound had a beautiful formula and application. The color was so incredibly rich. I fell in love almost instantaneously. I now have a long wish list of beauties from Cupcake Polish and I'm in trouble. Her shop is opening back up today, so you're in luck! Need a new beauty to wear for a party this weekend? There's a chance you could order today and have it just in time! Blood Hound, as well as all the other polishes in her shop, is available for $13. It is a part of the Modern Vampire Collection. Each one of them is absolutely gorgeous, if you want to just break down and buy the whole thing, it is still available for $65. Make sure you are following Cupcake Polish on all of her social media platforms (links below) to stay updated on news, releases, and sales.
Do you own anything from Cupcake Polish yet? If so, what's your favorite? If not, what's on your wish list?
Cupcake Polish information:
Shop -
http://cupcakepolish.bigcartel.com/
Facebook -
https://www.facebook.com/CupcakePolish
Fan Group -
https://www.facebook.com/groups/cupcakepolish/
Twitter -
https://twitter.com/cupcakepolish
Pinterest -
https://www.pinterest.com/cupcakepolish
Instagram -
https://www.instagram.com/cupcakepolish
My information:
Blog -
www.nakedwithoutpolish.com
Facebook -
https://www.facebook.com/LacquerLoversUnite
Twitter -
https://twitter.com/NkdWthoutPolish
Pinterest -
http://pinterest.com/nkdwthoutpolish/
Instagram -
http://instagram.com/nakedwithoutpolish/
**The product in this post was given to me by a friend. All opinions are my own. I was not compensated.**
Happy Polishing!!
Becky :o)