Ellison's Organics Mani Defender Review and Day 7 of 25 Days of Polish Giveaway
12:05 AM
**Press Sample**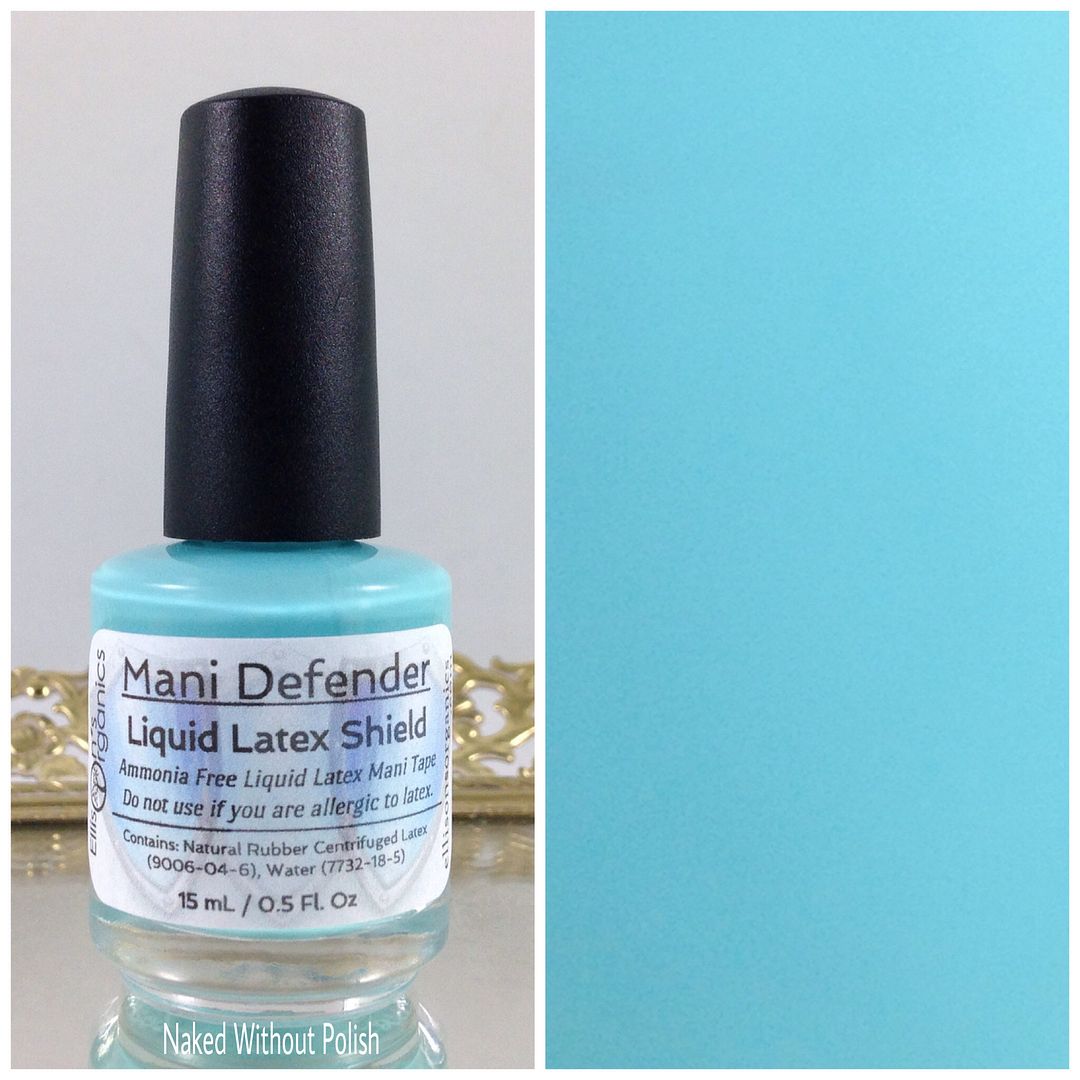 The product I'm showing you all today isn't new, by any means, but it is my first time trying this one. So, you all get to hear about it! I've only tried one other kind of nail tape, and it was good, but the smell got to me. The Mani Defender from Ellison's Organics is ammonia free, so I didn't have the smell/migraine issues with it. Keep reading to find out more, and to find out how to win a bottle for yourself!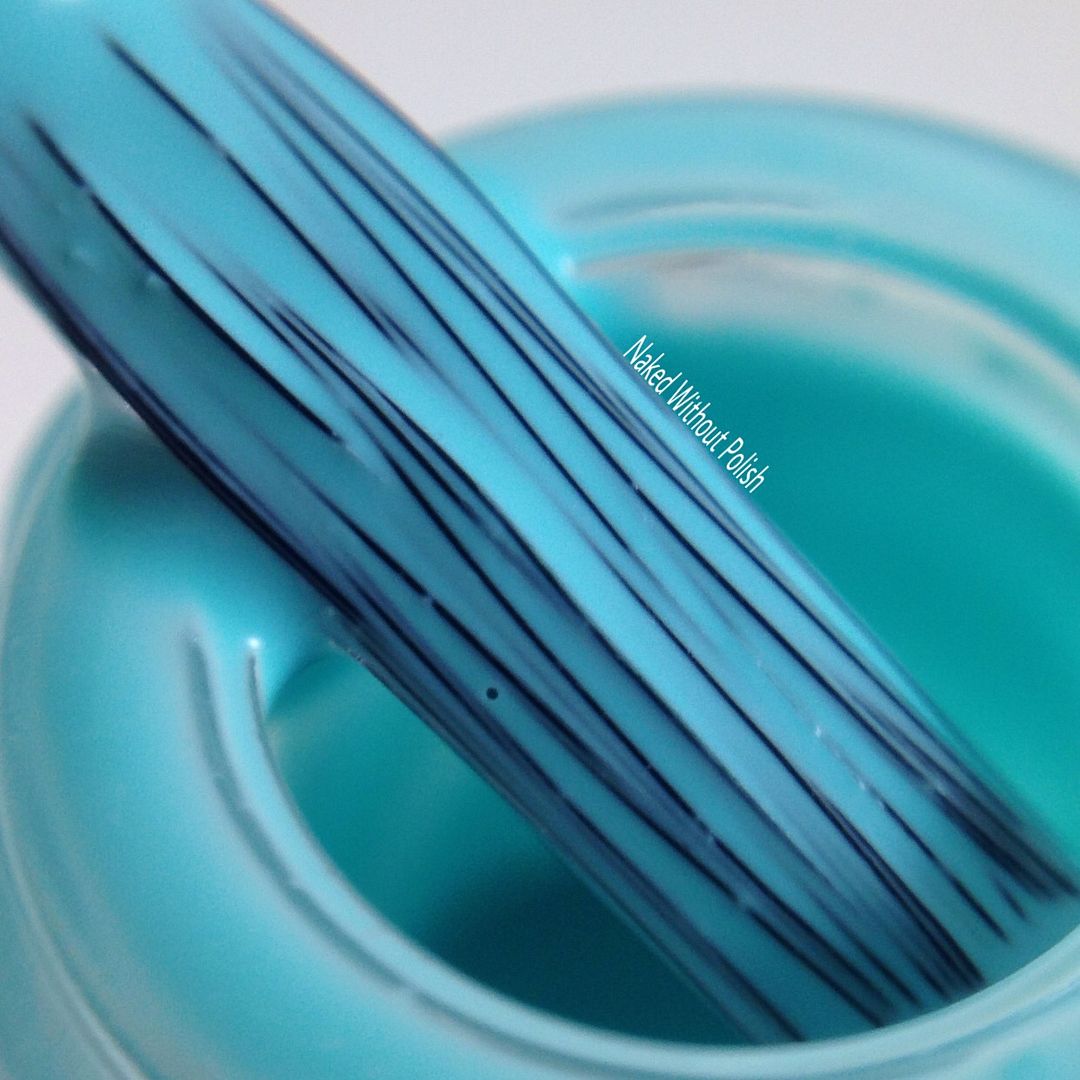 Mani Defender is described as "a liquid latex nail tape used to protect your skin from the mess of stamping, nail art, or just painting your nails".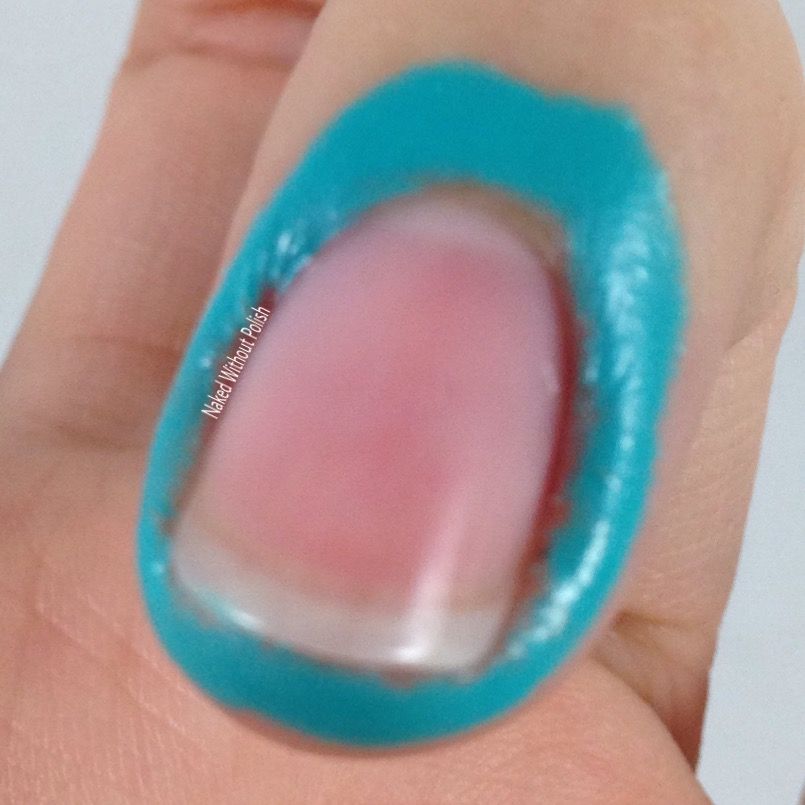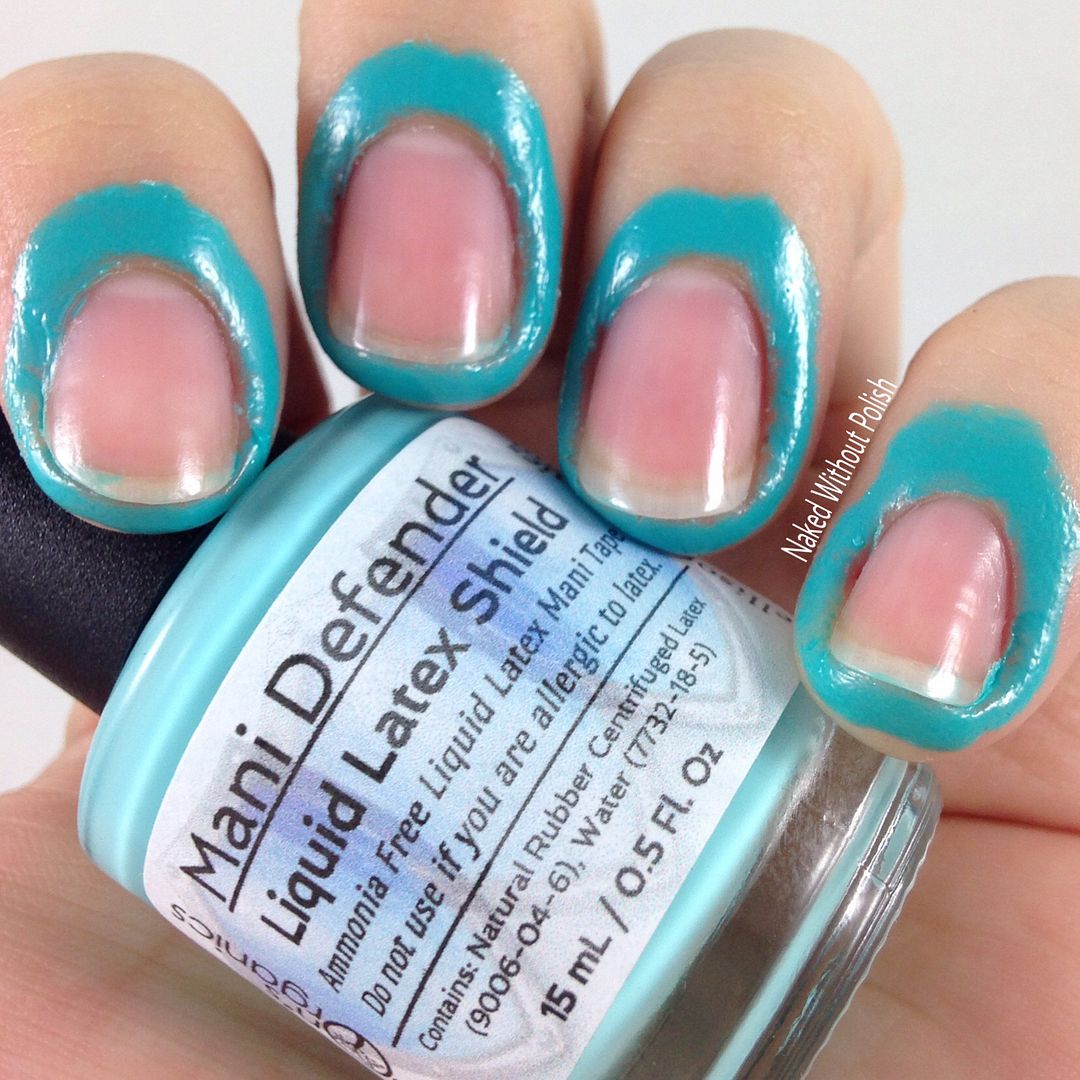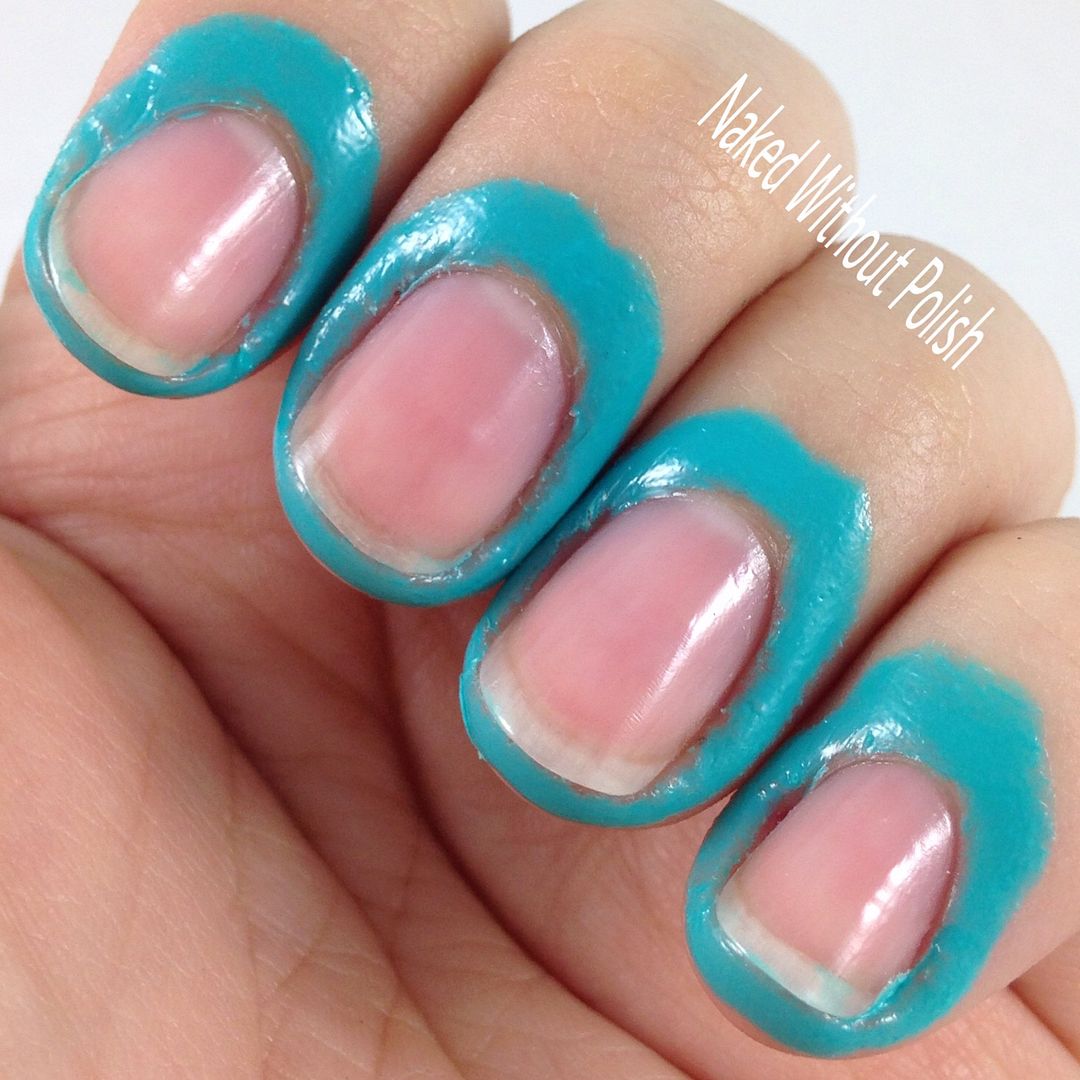 Since I'm currently down to some nubs, I decided to use Mani Defender to see if it would stop my having to clean up the skin around the tips of my nails. Boy, did it help! It was easy to apply and it didn't get all over my nail or where I didn't want it to be. It has a quick dry time. You won't have to wait terribly long to do your nail art or stamping, or whatever it is you are using it for. I kinda want to see if it works as a peel off base coat.
Mani Defender is available now at www.ellisonsorganics.com for $7.95. It also comes in two limited edition colors: purple and yellow. Both colors are also $7.95. Yes, there is latex in Mani Defender. If you are allergic to latex, please do not buy this one. Make sure you are following Ellison's Organics on all of her social media platforms (links below) to stay updated on news, releases, and sales.
Are you one who uses nail tape when painting your nails or doing nail art? Is this something you'd like?
PLEASE READ CAREFULLY!
NOW, for the big news! How about a giveaway? How about 25 giveaways? Yes, I'm doing my 25 Days of Polish Giveaway again!. It's like an advent calendar of giveaways. We will have a different giveaway each day. Each giveaway will be open from 12 am EST and will run for 24 hours until 11:59 pm EST. All giveaways will be entered via Rafflecopter here on my blog. Each day the Rafflecopter will be at the bottom of the daily posts (yes, I'll be posting every day this month...including weekends...for this giveaway). Each giveaway will have different rules. Some giveaways are international, some are US only. Please pay attention. All the prizes were generously donated by each brand, and will be sent to the winners by each maker (except for a couple that will come from me). Let's have fun!
If you have any questions, please email me at nakedwithoutpolish@gmail.com.
25 Days of Polish Giveaway
Day 7 - Ellison's Organics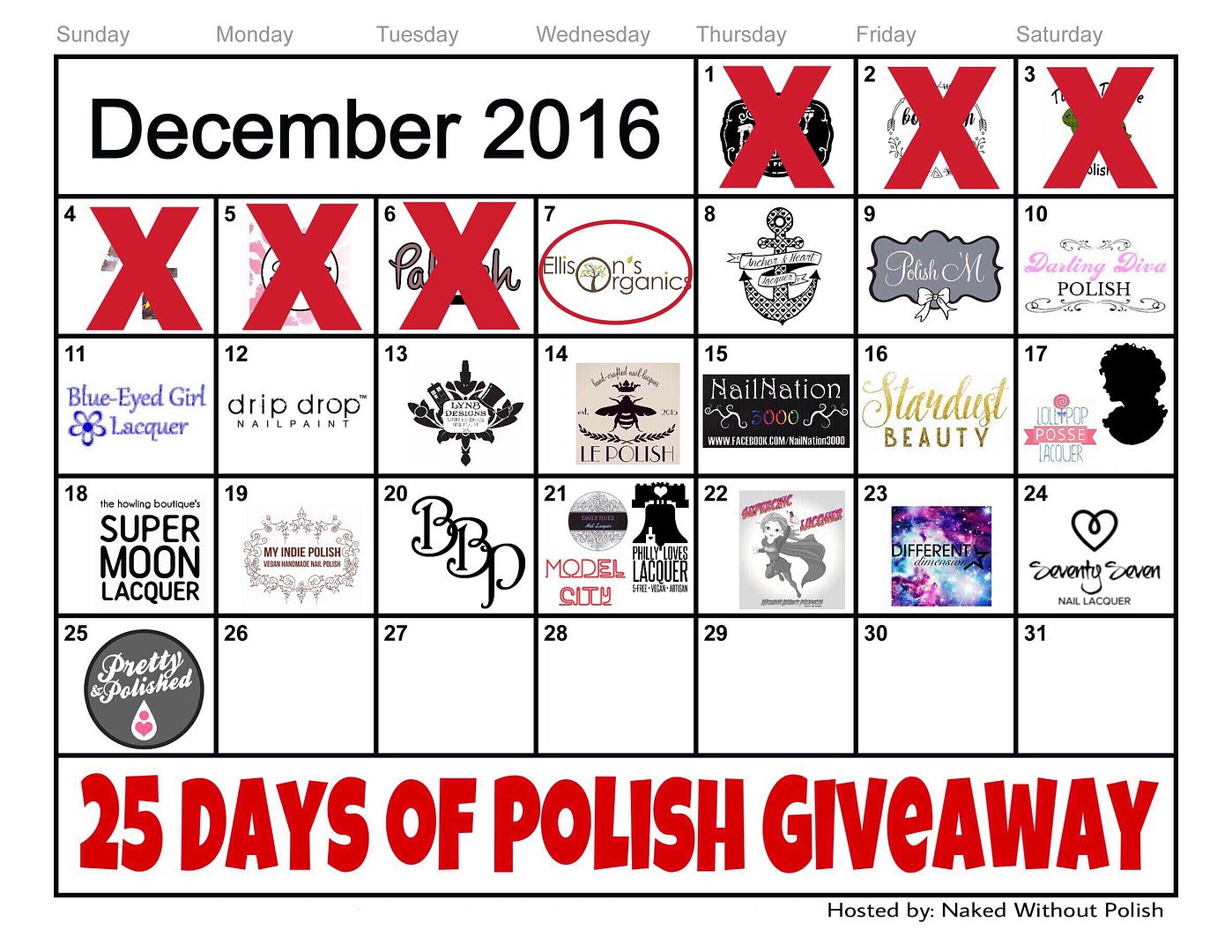 Rules:
1. All entrants must be 18 years of age or older.
2. Open to US entrants only. (Polish mules will be allowed for international ladies who would like to enter.)
3. No giveaway accounts. You will be disqualified.
4. Giveaway will run from 12 am EST on 12/7/2016 through 11:59 pm EST on 12/7/2016.
5. There will be 1 winner. That winner will be notified via email provided in the first entry. The winner will have 48 hours after being notified to claim the prize. If the prize isn't claimed within 48 hours, another winner will be chosen.
6. Fraudulent entries will be disqualified.
7. Prize will be mailed from the provider.
8. This giveaway is not affiliated with any social media platforms.
9. The prize was donated by the manufacturer.
Prize: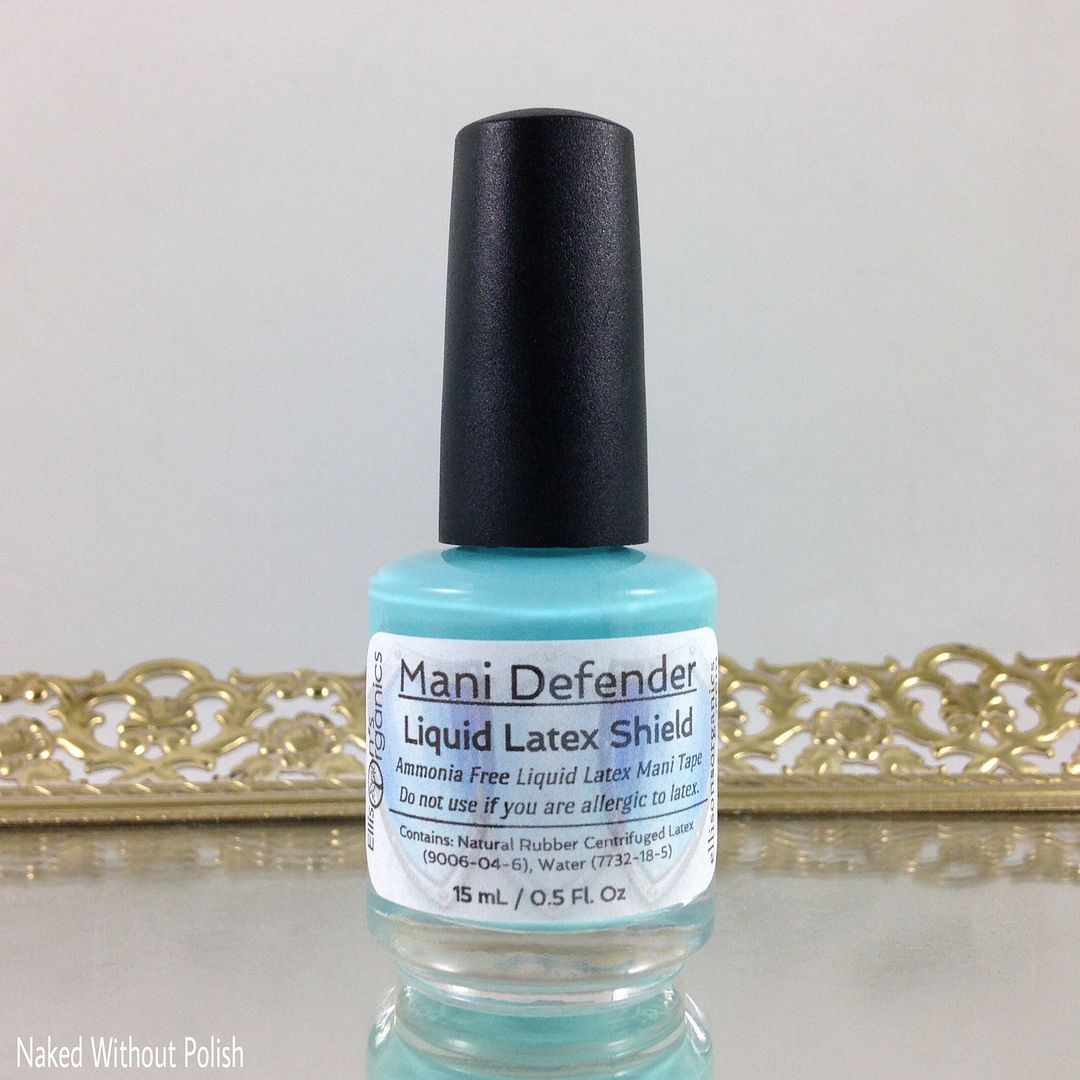 a Rafflecopter giveaway
Ellison's Organics information:
Shop -
http://www.ellisonsorganics.com/
Facebook -
https://www.facebook.com/EllisonsOrganics
Fan Group -
https://www.facebook.com/groups/ellisonsorganics/
Twitter -
https://twitter.com/ellisonsorganic
Pinterest -
https://www.pinterest.com/ellisonsorganic/
Instagram -
https://www.instagram.com/ellisonsorganics/
My information:
Blog -
www.nakedwithoutpolish.com
Facebook -
https://www.facebook.com/LacquerLoversUnite
Twitter -
https://twitter.com/NkdWthoutPolish
Pinterest -
http://pinterest.com/nkdwthoutpolish/
Instagram -
http://instagram.com/nakedwithoutpolish/
**The product in this post was provided to me by the manufacturer for photography and my honest review. All opinions are my own. I was not compensated.**
Happy Polishing!!
Becky :o)