Cameo Colours Lacquers Snowflakes on My Eyelashes Swatch and Review and Day 17 of 25 Days of Polish Giveaway
12:08 AM
**Nothing to disclose**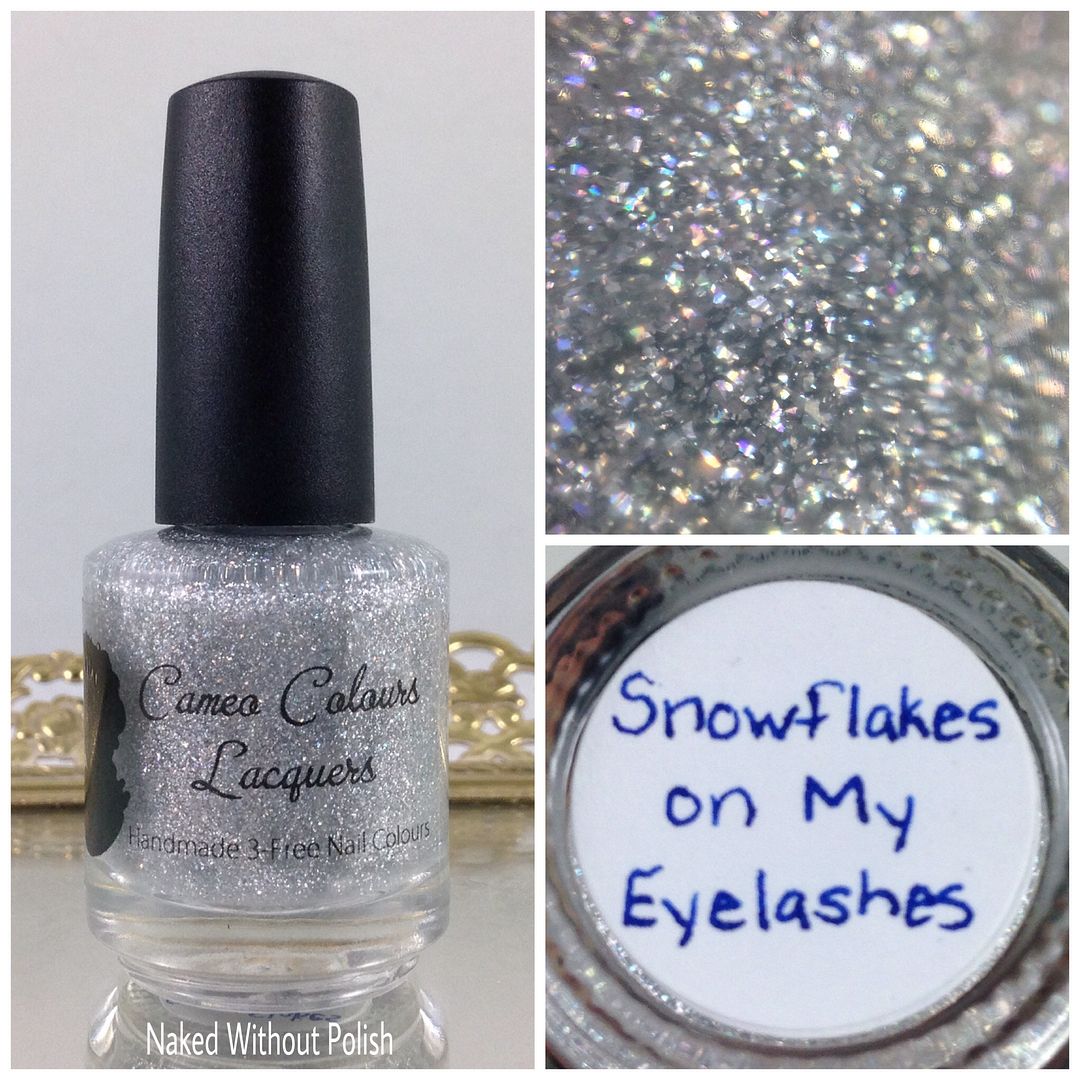 I've got a super special polish to show you all today. Cameo Colours Lacquers knew I adored the micro holo flakies and she sent me an amazing topper. Such a wonderful surprise!! Well, when it came time for her to try to decide what to giveaway, I knew exactly what she should do. We came up with a name for it and she made another bottle for one of you! So, keep reading to see Snowflakes on My Eyelashes in action and to find out how to win a bottle of it for yourself, as well as a gorgeous polish from Lollipop Posse Lacquer
Snowflakes on My Eyelashes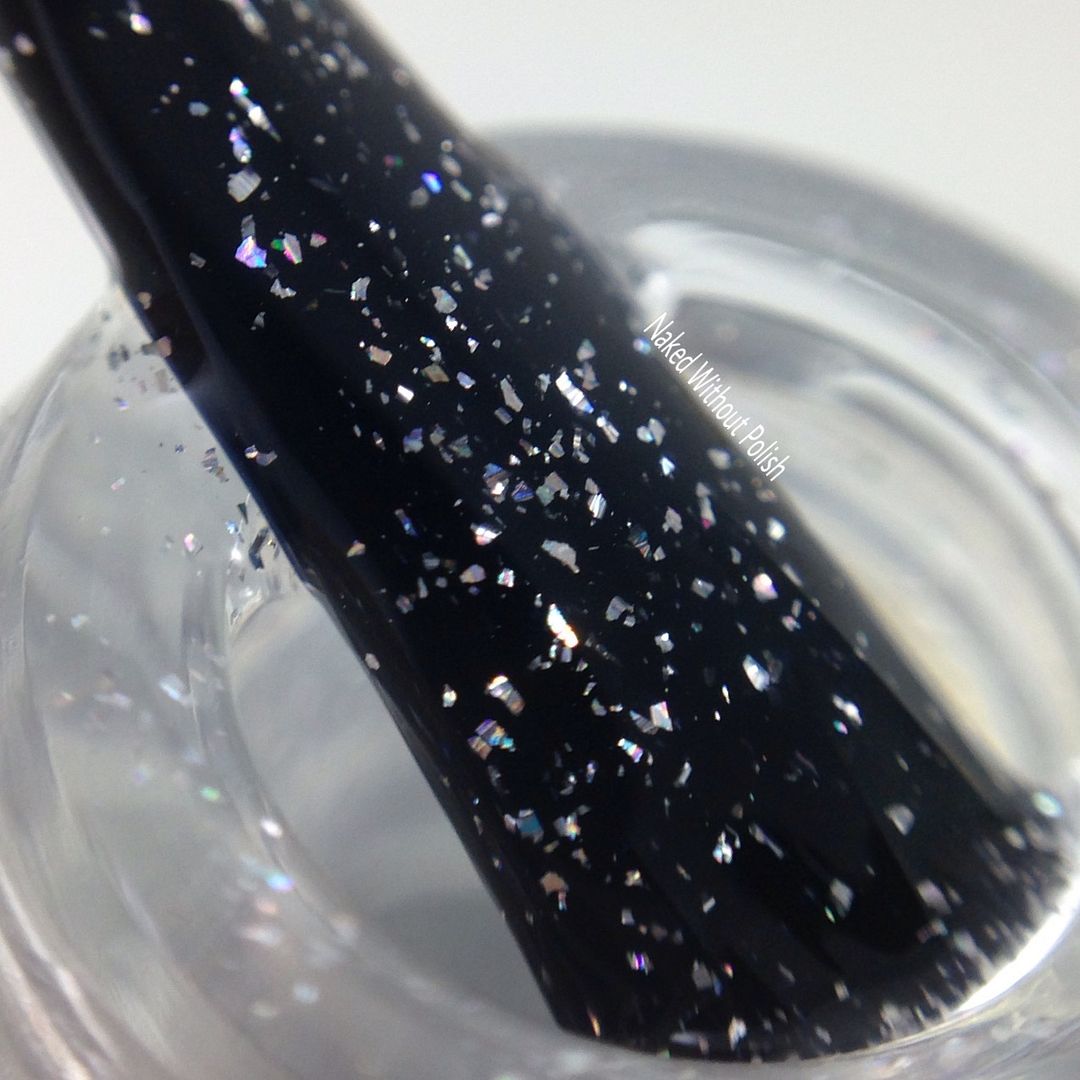 Snowflakes on My Eyelashes is described as "a clear base filled with holographic silver micro flakies".
Snowflakes on My Eyelashes applied beautifully. A little goes a long way for sure. I've put this on so much since she sent it to me. Kinda sucks that this will only be available to one other person. Flawless application. Don't worry, no curling here. She tested these flakies for sooooo long!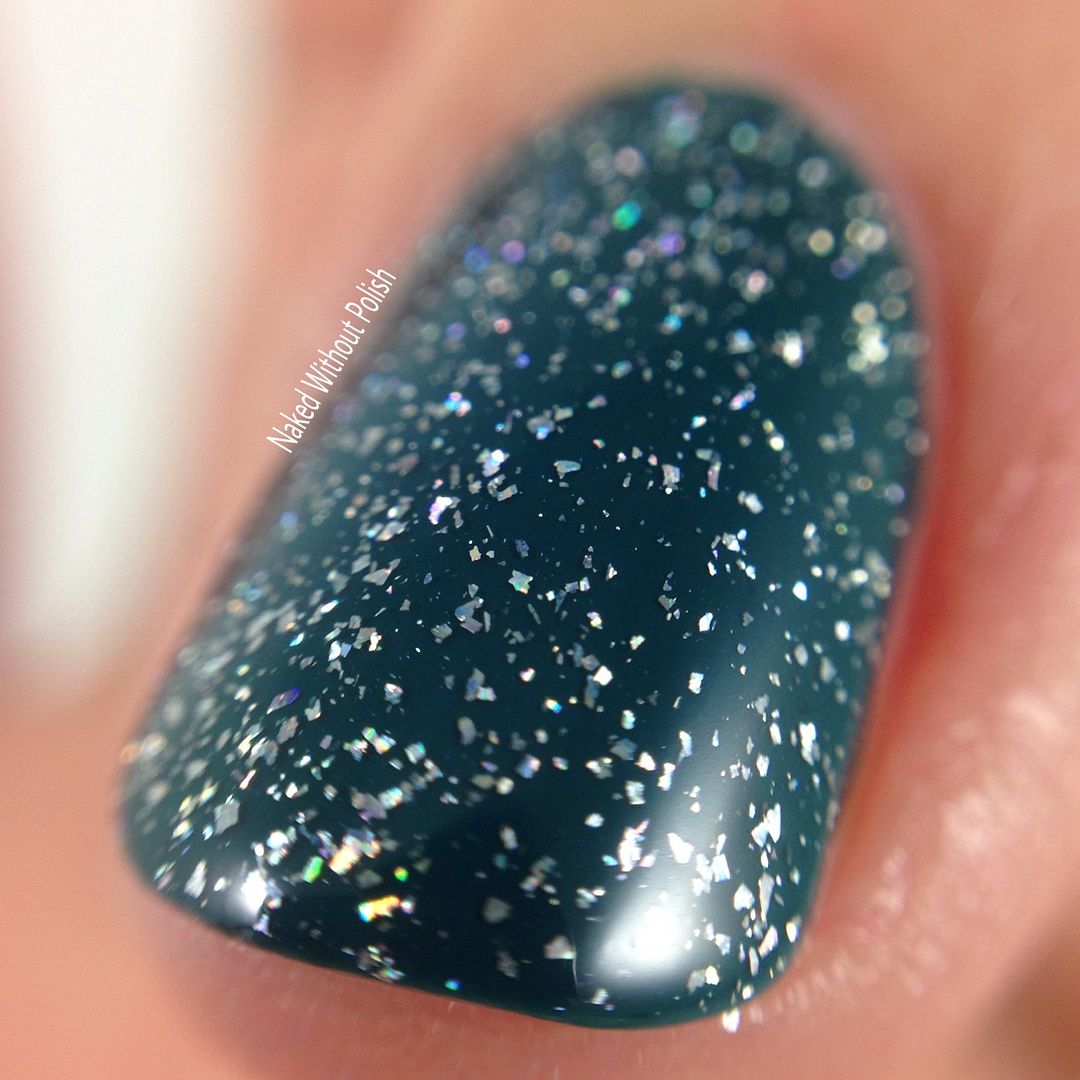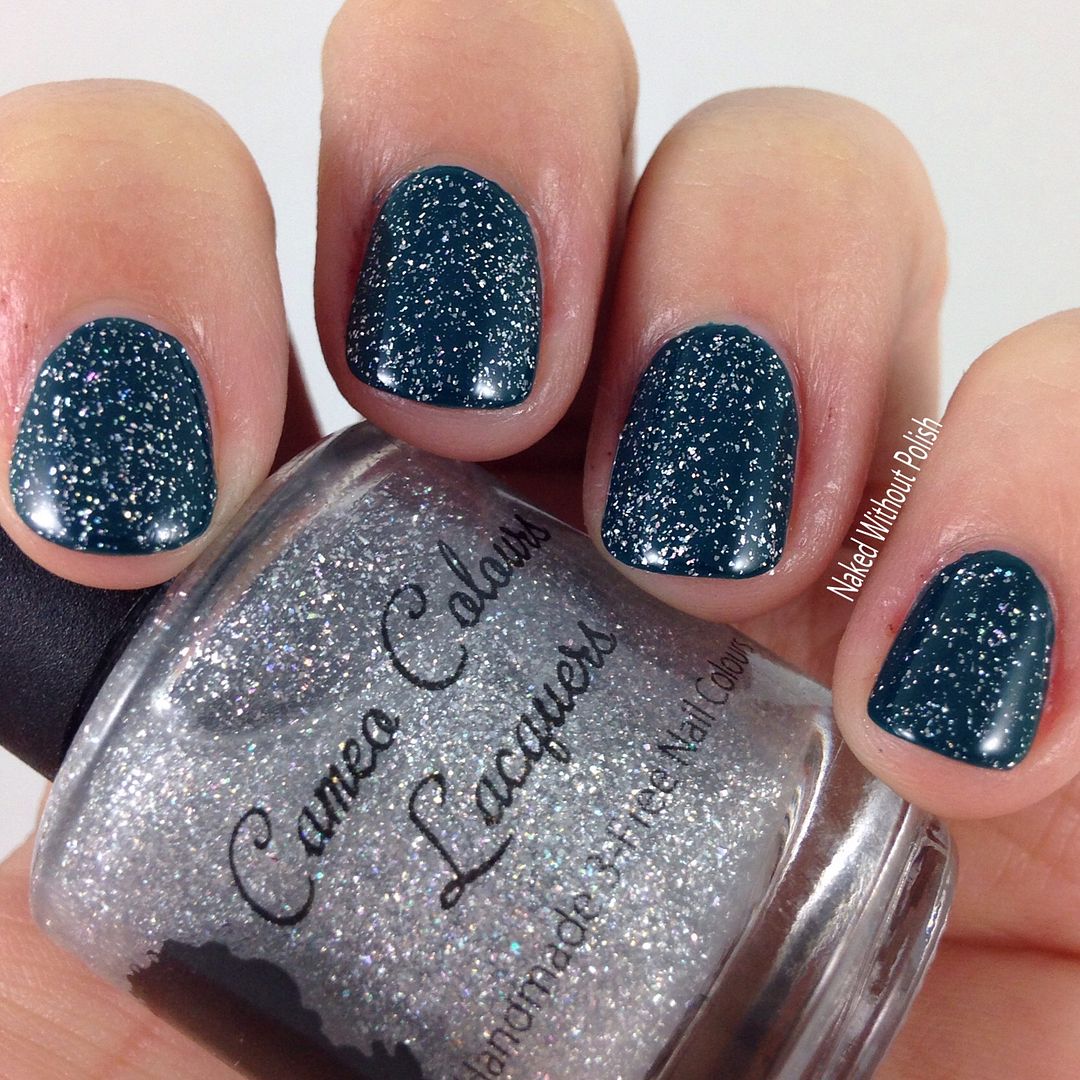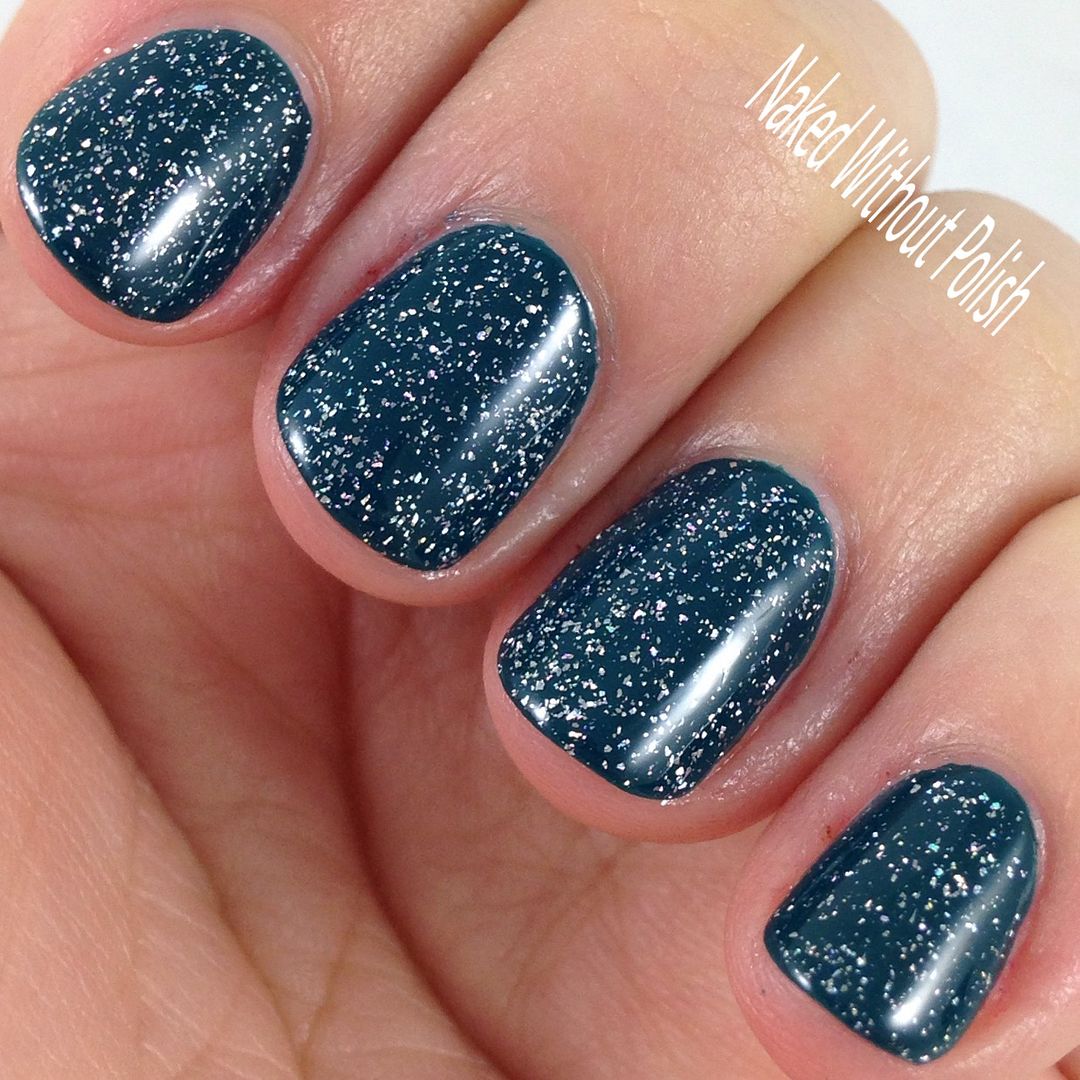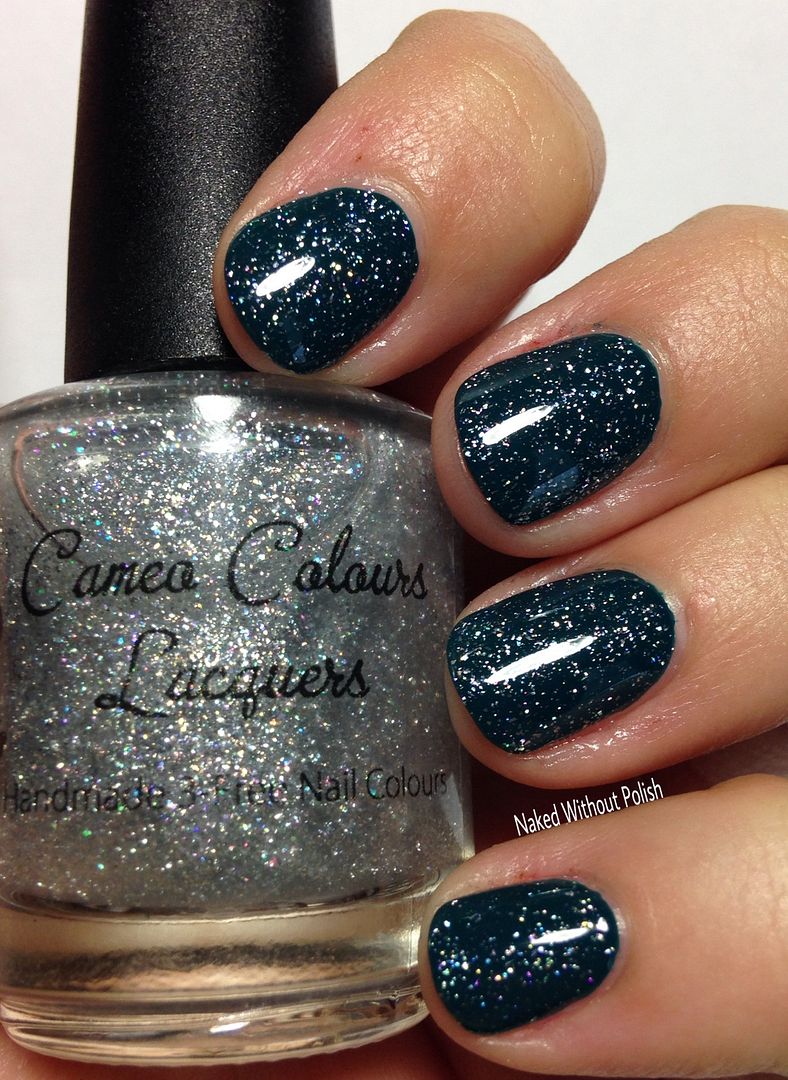 This polish isn't available to purchase, but maybe if enough of you have interest she will do a special pre-order or something. She makes amazing custom polishes! If you're ever in need of a good quality custom, keep Cameo Colours Lacquers in mind for sure! Make sure you are following Cameo Colours Lacquers on all of her social media platforms (links below) to stay updated on news, releases, and sales.
What do you think about simple toppers to help jazz up a manicure? What do you think of this one?
PLEASE READ CAREFULLY!
NOW, for the big news! How about a giveaway? How about 25 giveaways? Yes, I'm doing my 25 Days of Polish Giveaway again!. It's like an advent calendar of giveaways. We will have a different giveaway each day. Each giveaway will be open from 12 am EST and will run for 24 hours until 11:59 pm EST. All giveaways will be entered via Rafflecopter here on my blog. Each day the Rafflecopter will be at the bottom of the daily posts (yes, I'll be posting every day this month...including weekends...for this giveaway). Each giveaway will have different rules. Some giveaways are international, some are US only. Please pay attention. All the prizes were generously donated by each brand, and will be sent to the winners by each maker (except for a couple that will come from me). Let's have fun!
If you have any questions, please email me at nakedwithoutpolish@gmail.com.
25 Days of Polish Giveaway
Day 17 - Cameo Colours Lacquers & Lollipop Posse Lacquer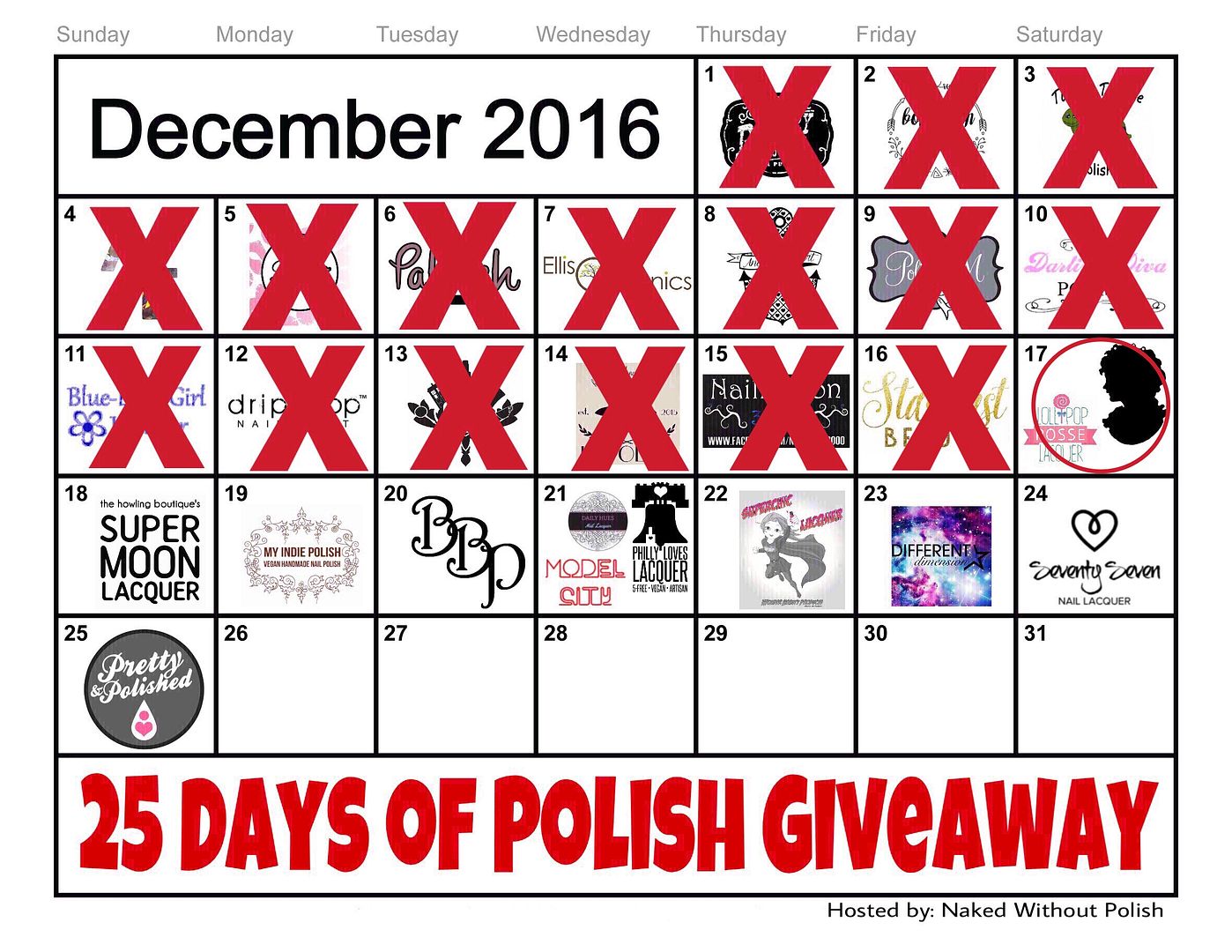 Rules:
1. All entrants must be 18 years of age or older.
2. Open to US entrants only. (Polish mules will be allowed for international ladies who would like to enter.)
3. No giveaway accounts. You will be disqualified.
4. Giveaway will run from 12 am EST on 12/17/2016 through 11:59 pm EST on 12/17/2016.
5. There will be 1 winner. That winner will be notified via email provided in the first entry. The winner will have 48 hours after being notified to claim the prize. If the prize isn't claimed within 48 hours, another winner will be chosen.
6. Fraudulent entries will be disqualified.
7. Prize will be mailed directly from the provider.
8. This giveaway is not affiliated with any social media platforms.
9. The prize was donated by the manufacturer.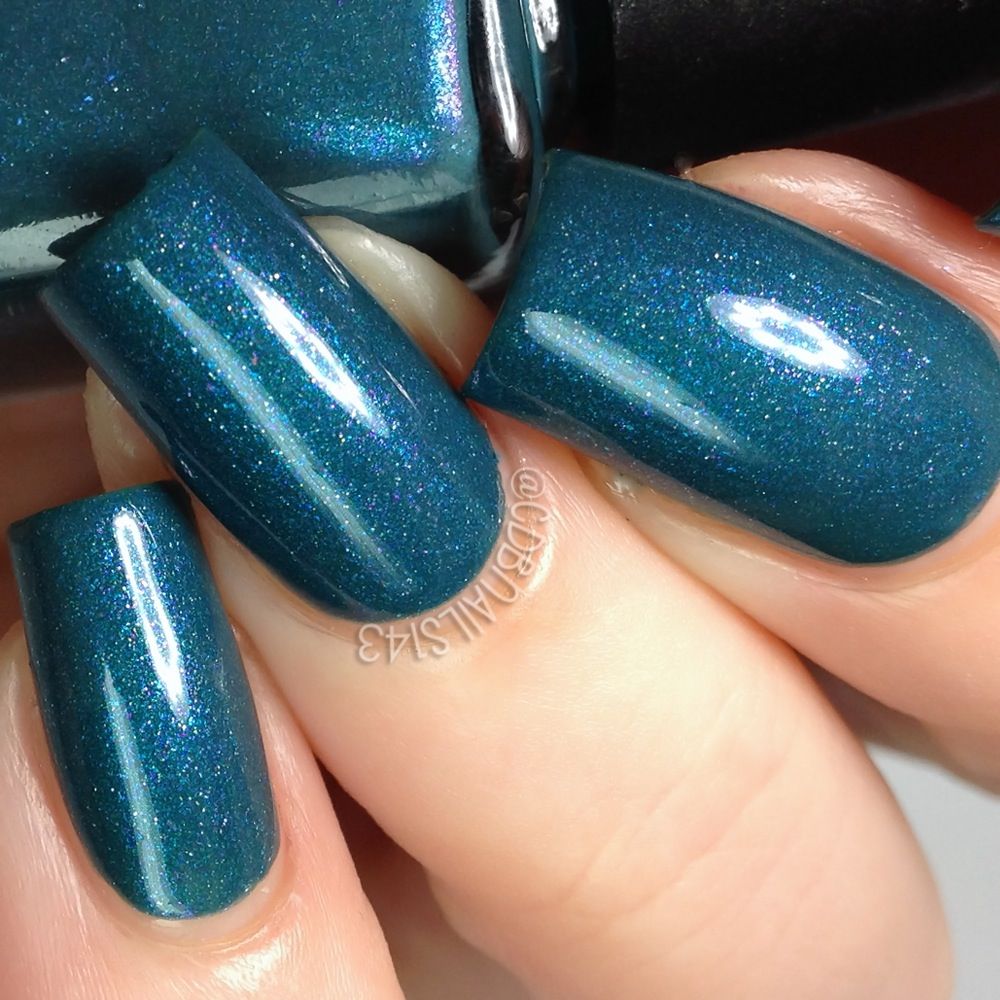 a Rafflecopter giveaway
Cameo Colours Lacquers information:
Shop -
http://www.cameocolourslacquers.com/
Facebook -
facebook.com/CameoColoursLacquers
Fan Group -
https://www.facebook.com/groups/CameosColouristas/
Twitter -
Twitter.com/CameoColoursLac
Instagram -
instagram.com/CameoColoursLacquers
My information:
Blog -
http://nakedwithoutpolish.com
Facebook -
https://www.facebook.com/LacquerLoversUnite
Twitter -
https://twitter.com/NkdWthoutPolish
Pinterest -
http://pinterest.com/nkdwthoutpolish/
Instagram -
http://instagram.com/nakedwithoutpolish/
**The product in this post was gifted to me by the manufacturer. All opinions are my own. I was not compensated.**
Happy Polishing!!
Becky :o)