Happy Monday, lovelies!! I hope you all had as good of a weekend as I did! My hubby took me up to Syracuse, NY to see a friend of ours play Joanne in a production of RENT (one of my favorite musicals)! Of course, I had to do my nails for the occasion!



I drew inspiration from the above picture. I don't have the steadiest of hands, so I had a friend (who is the proud owner of a Cricut) to print letters for me. This made things 10x easier for me and what a lifesaver she was! Let's get to the finished product!
On my thumbs, pinkies and ring fingers I did two coats of Cult Nails - Nevermore, on the middle finger on my right hand I did two coats of Zoya - America, on the pointer on my right hand I did two coats of Zoya - Josie, on the pointer on my left hand I did two coats of Zoya - Pippa and on the middle finger of my left hand I did two coats of China Glaze - Hanging in the Balance. Once all that was dry, it was time for the fun! On my thumbs, I topped Nevermore with one coat of Glittering Elements - Rainbow SPLAT (the last one in my set of 4 to review, which you will be seeing soon). On my pinkies and ring fingers I did two coats of Finger Paints - Asylum on top of Nevermore. Once those were dry, I topped those 6 nails with Cult Nails - Wax That wax effect top coat.
Now for the letters I had my friend cut. When she cut them, she even made them sticky so that they would stay better. This helped tremendously! After I placed each letter on a colored nail, I topped them with 3 generous coats of Glisten & Glow HK Girl top coat (I couldn't find my Gelous).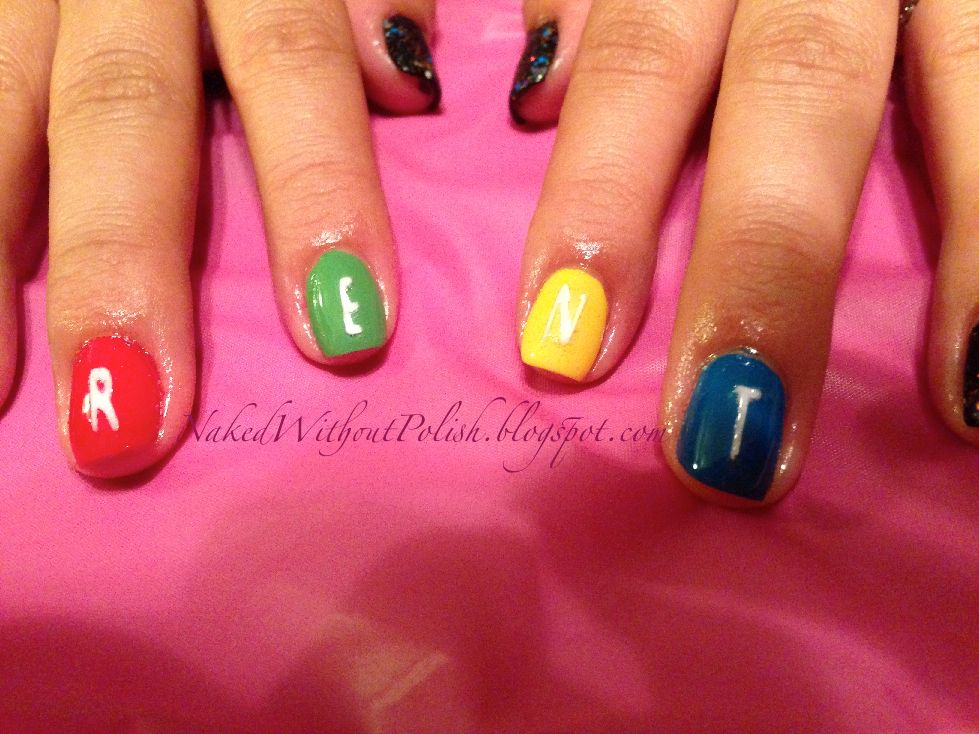 There ended up being some bubbling around the letters after adding the top coat. The paper that was used was slightly thick, so I think that was part of the problem. It allowed air to get in. It wasn't terrible though, so it didn't bother me.
Another pic taken right before leaving for the show. It was a little difficult to get a good shot of this mani. :o/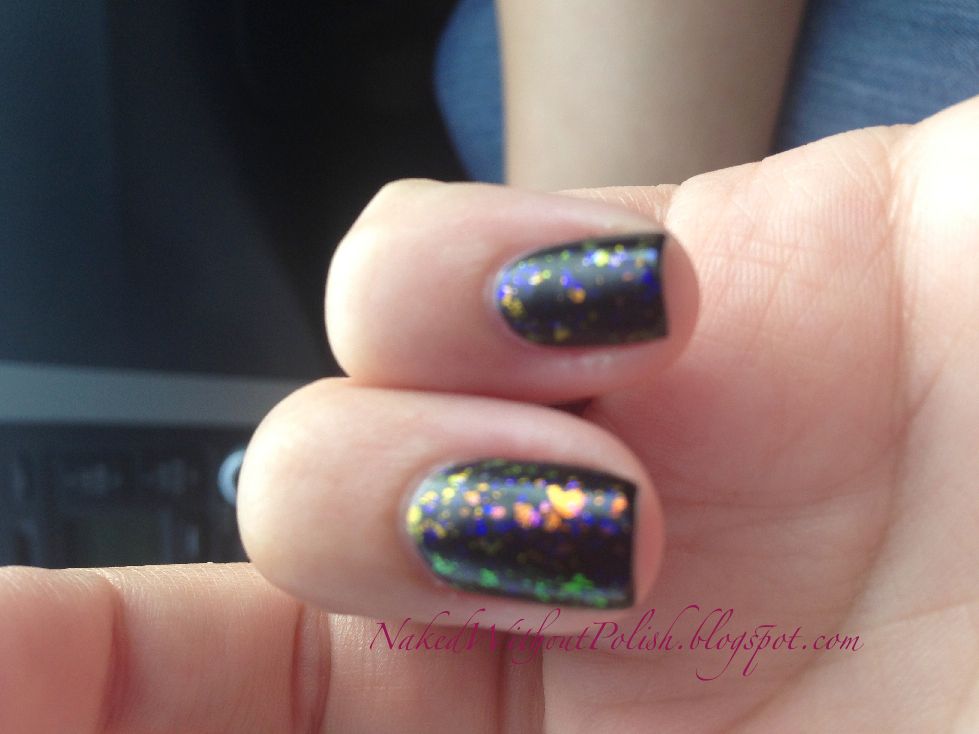 Tried to get a couple better shots of Asylum and Nevermore on the way home. Got a little shaky, but you can see how they seem to glow.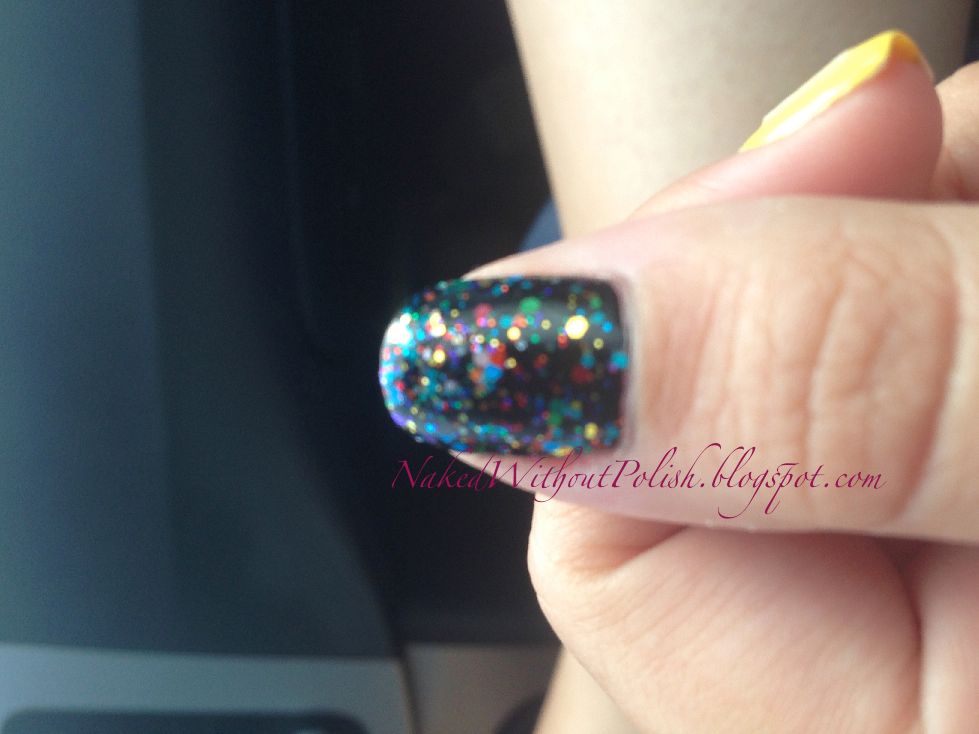 I also tried to get a better shot of Rainbow SPLAT and Nevermore. Bumpy ride, it's a better close up show since you don't get to see it in any other pics. I chipped my nails shortly after I took these so I couldn't take a better one.
I loved this mani, and the cast of the show thought it was a hit! I couldn't not show you all! :o)
My information:
Blog - http://nakedwithoutpolish.blogspot.com/
Facebook - https://www.facebook.com/LacquerLoversUnite
Twitter - https://twitter.com/NkdWthoutPolish
Pinterest - http://pinterest.com/nkdwthoutpolish/
Instagram - http://instagram.com/nakedwithoutpolish/
Google+ - https://plus.google.com/b/114788720640439091829/114788720640439091829/posts
Happy Polishing!!
Becky :o)