Loaded Lacquer Cold Brew Swatch and Review and Day 11 of 25 Days of Polish Giveaway
12:14 AM
**Purchased by me**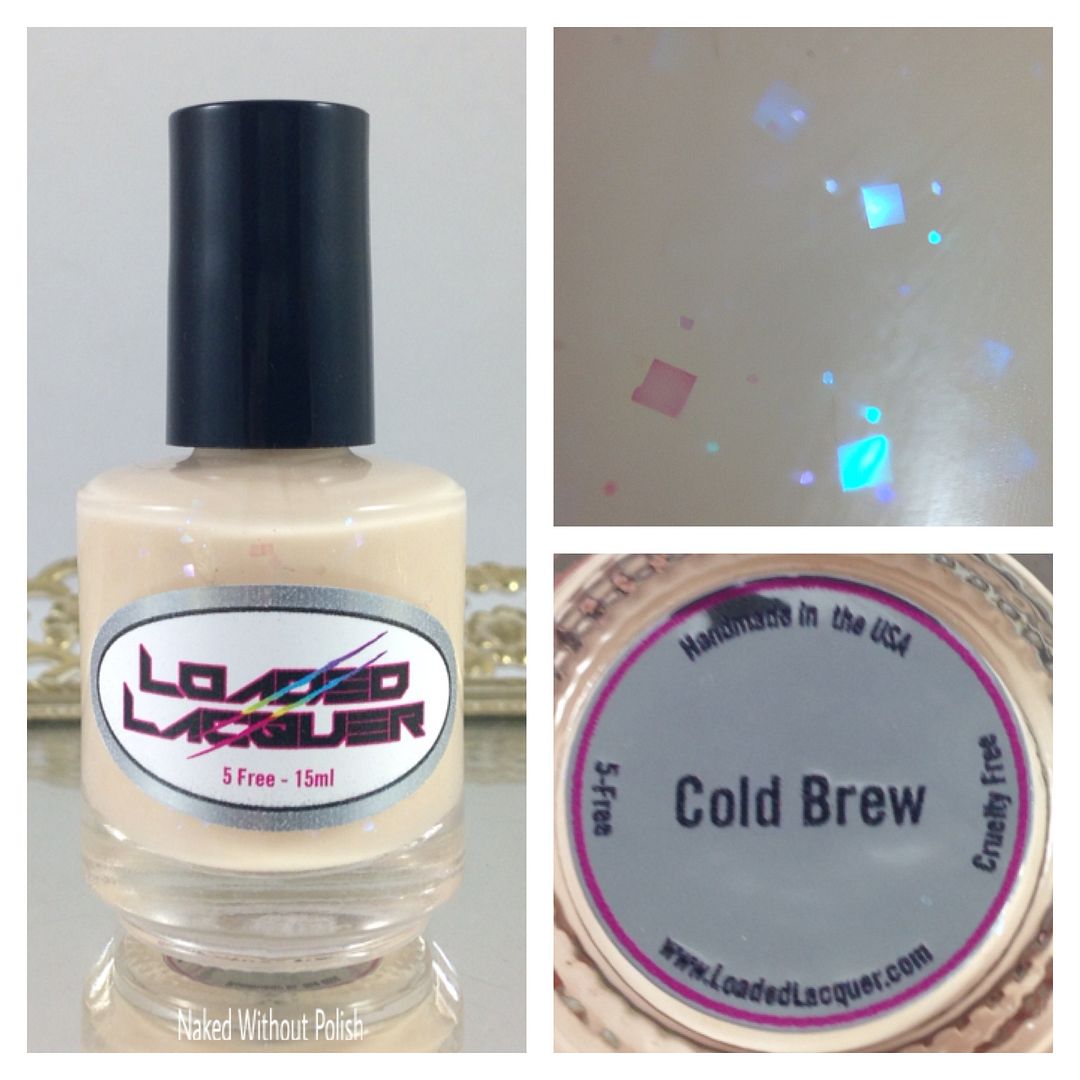 I've got more Loaded Lacquer to show you all!! When I saw Cold Brew in her shop there was no way I was going to pass it up! I mean it's nude...it's got iridescent glitter...there is no way this can go wrong! Loaded Lacquer is rising on my list of awesome indies. If it's not on your radar yet...just you wait!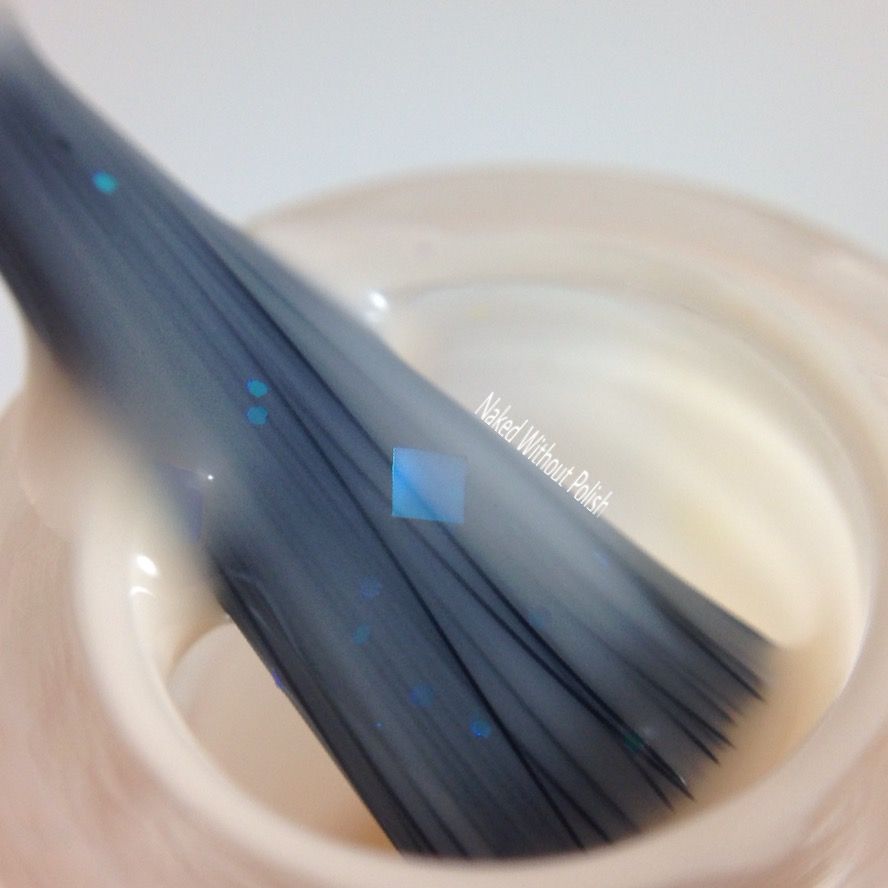 Cold Brew is described as "a pale beige jelly with slight pink undertones with iridescent blue to green squares and micro glitter".
Shown is three coats of Cold Brew with top coat.
I adore Cold Brew! It had a slightly thicker consistency, which is fine by me for a jelly. I'm not a fan of a thin jelly. And the added glitter is perfection. That little bit of something extra even when you need that soft nude. It is a part of the Caffeinated Collection and is $10. After falling in love with Cold Brew, I know I need more from this collection.
PLEASE READ CAREFULLY!
NOW, for the big news! How about a giveaway? How about 25 giveaways? Yes, I said 25. Let's think of it like an advent calendar of giveaways. We will have a different giveaway each day. Each giveaway will be open from 12 am EST and will run for 24 hours until 11:59 pm EST. All giveaways will be entered via Rafflecopter here on my blog. Each day the rafflecopter will be at the bottom of the daily posts (yes, I'll be posting every day...including weekends...for this giveaway). Each giveaway will have different rules. Some giveaways are international, some will require international entrants to pay shipping if they win, and some are US only. Please pay attention. All the prizes (except the one I purchased) were generously donated by each brand, and will be sent to the winners by each maker. Let's have fun! I'm hoping this is received well and can become an annual thing. If you have any questions, please email me at nakedwithoutpolish@gmail.com.
25 Days of Polish Giveaway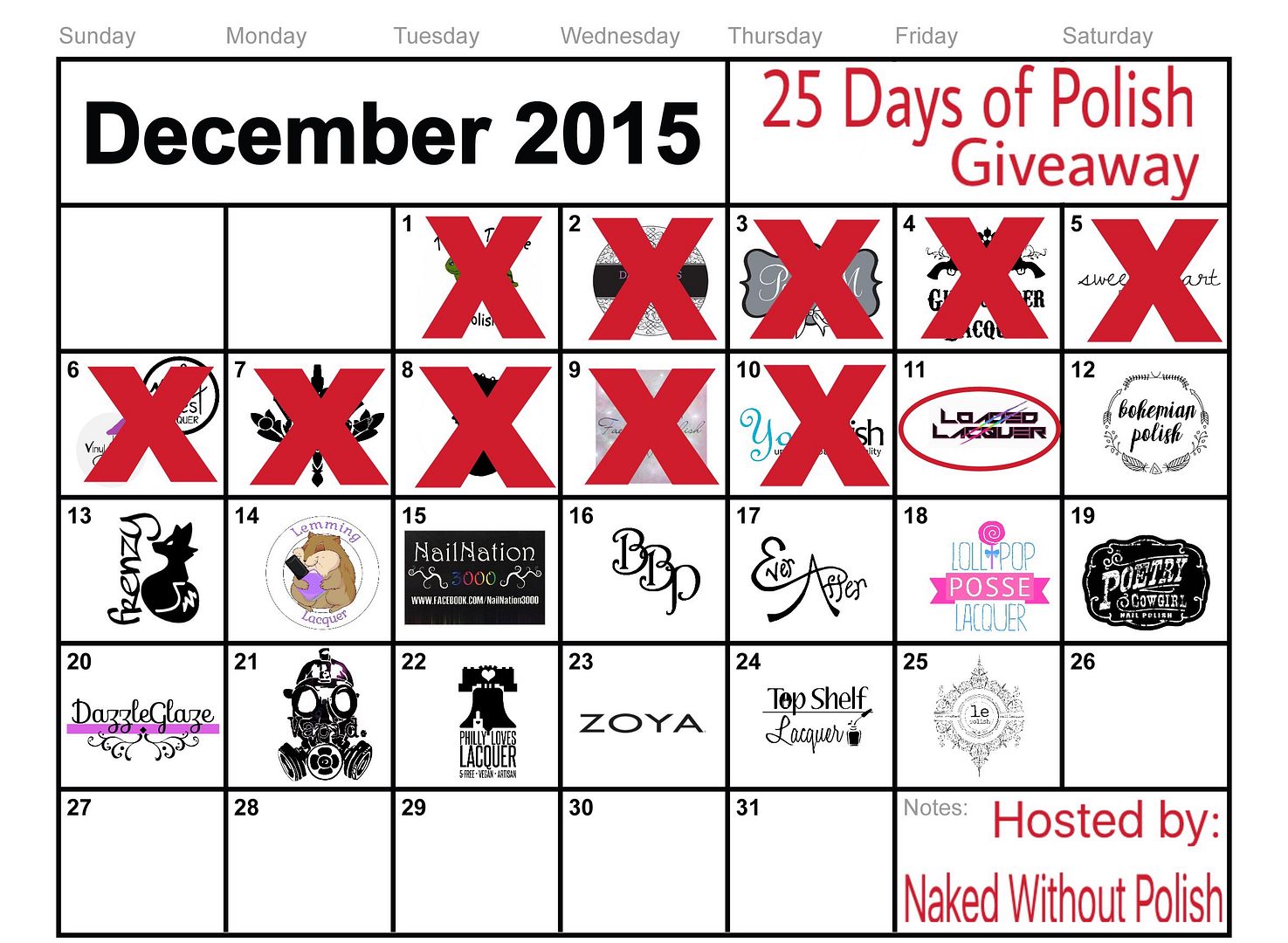 Rules:
1. All entrants must be 18 years of age or older.
2. Open to US and international entrants.
3. No giveaway accounts. You will be disqualified.
4. Giveaway will run from 12 am EST on 12/11/2015 through 11:59 pm EST on 12/11/2015.
5. There will be 1 winner. That winner will be notified via email provided in the first entry. The winner will have 48 hours after being notified to claim the prize. If the prize isn't claimed within 48 hours, another winner will be chosen.
6. Fraudulent entries will be disqualified.
7. Prize will be mailed directly from the provider within 1 week after prize is claimed.
8. This giveaway is not affiliated with any social media platform.
9. The prize was donated by the manufacturer.
Prize:
a Rafflecopter giveaway
Loaded Lacquer information:
Shop -
http://loadedlacquer.com
Facebook -
https://www.facebook.com/loaded.lacquer
Fan Group -
https://www.facebook.com/groups/1602317613374910/
Twitter -
https://twitter.com/loadedlacquer
Instagram -
https://instagram.com/loadedlacquer/
Pinterest -
https://www.pinterest.com/llacquer/

My information:
Blog - http://nakedwithoutpolish.blogspot.com/
Facebook - https://www.facebook.com/LacquerLoversUnite
Twitter - https://twitter.com/NkdWthoutPolish
Pinterest - http://pinterest.com/nkdwthoutpolish/
Instagram - http://instagram.com/nakedwithoutpolish/
**The featured product in this post was purchased by me with my own money. All opinions are my own. I was not compensated.**
Happy Polishing!!
Becky :o)