Polish 'M Burnt Marshmallow and Group Custom #5 Swatch and Review Day 19 of 25 Days of Polish Giveaway
12:26 AM
**Purchased by me**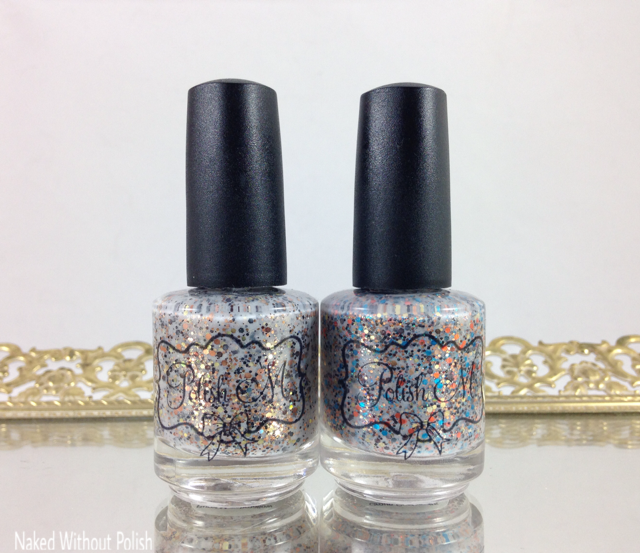 No, I'm not giving away more goodies from Polish 'M. Sorry! I just have more beauties to show off to you before today's giveaway since I didn't have anything new from Poetry Cowgirl Nail Polish to show you all. However, a friend was able to snag these two beauties from Polish 'M when I was unavailable during a restock a while back. I tell you what...if you're a crelly lover and you haven't bought any from Polish 'M you're missing out on an incredible brand. Just you wait and see.
Group Custom #5
Group Custom #5 is a taupe crelly base filled with matte black, brown, sky blue, turquoise, and coral glitter in multiple sizes, and metallic gold, bronze, and copper glitter in multiple sizes, and scattered with a dusting of holo and iridescent shimmer.
Shown is two coats of Group Custom #5 with top coat.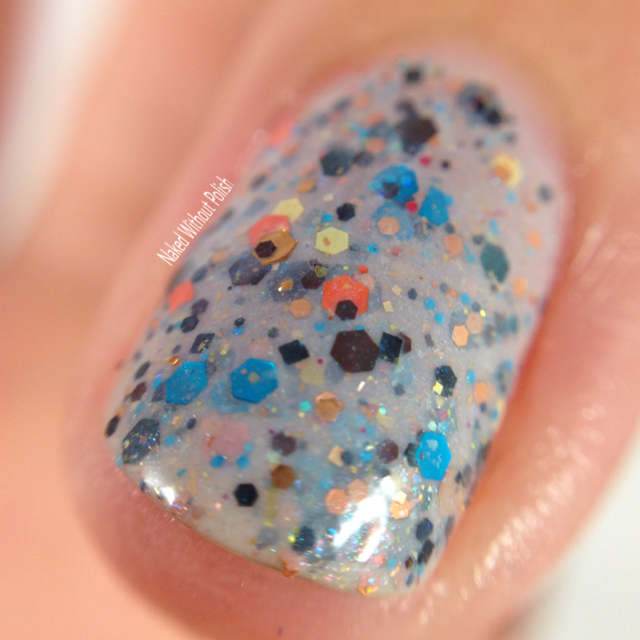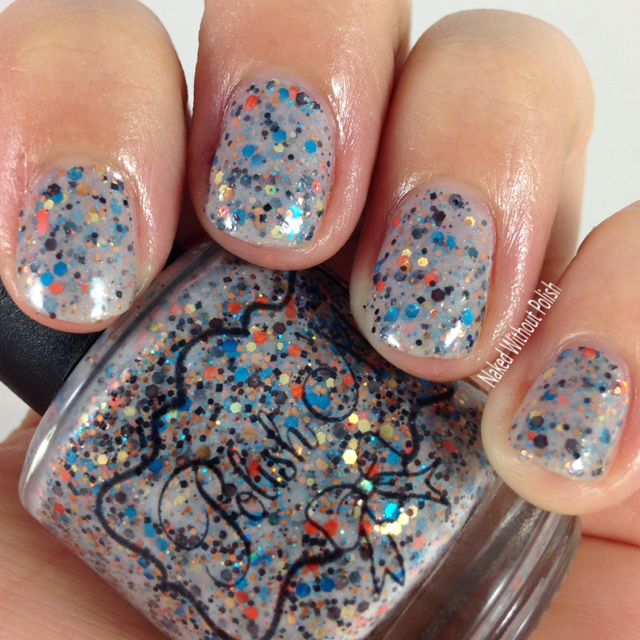 Burnt Marshmallow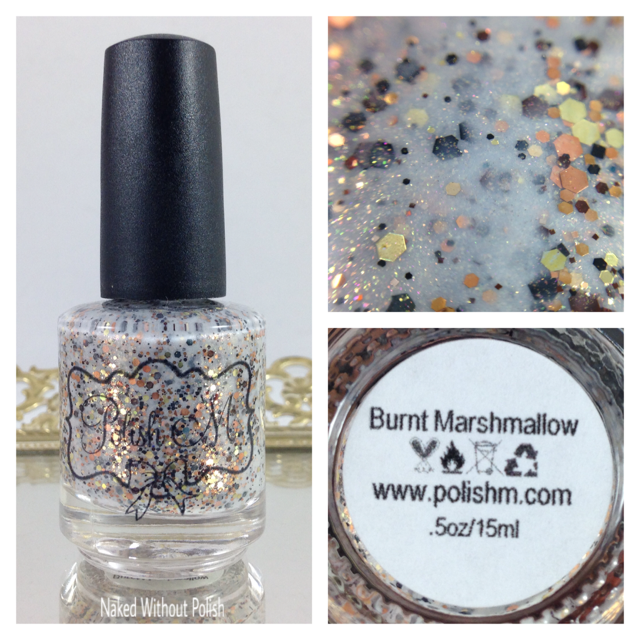 Burnt Marshmallow is a taupe crelly with matte black and brown glitter in multiple sizes, and metallic copper, gold, and bronze glitter in multiple sizes, as well as a gold shimmer.
Shown is two coats of Burnt Marshmallow with top coat.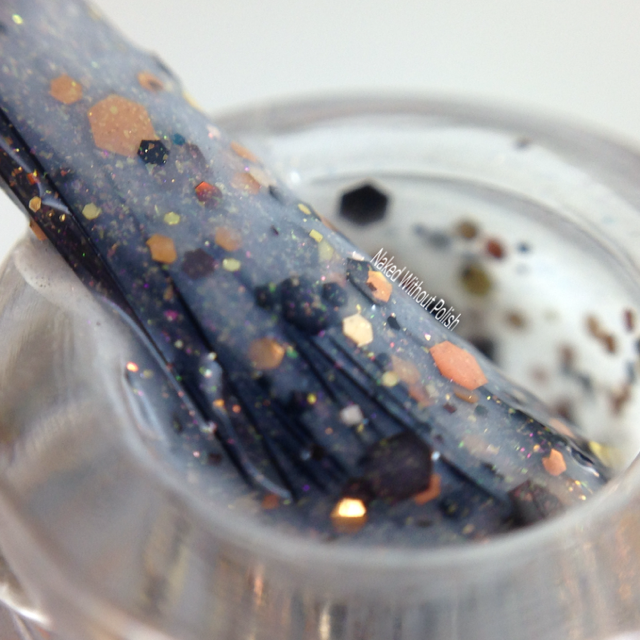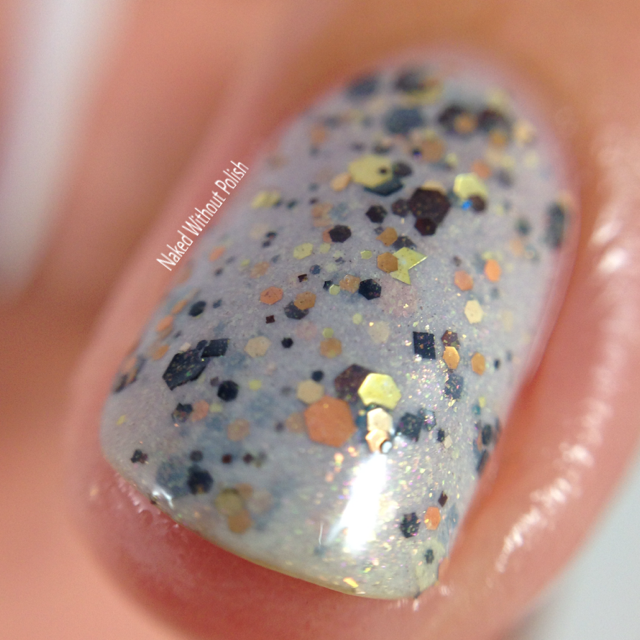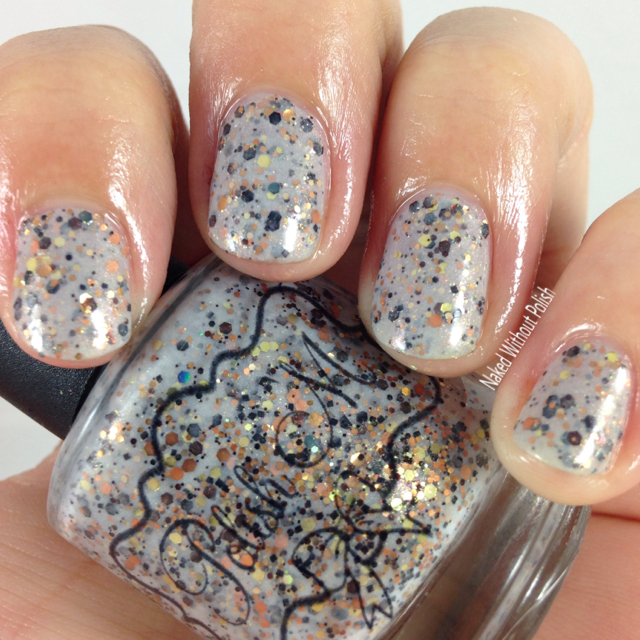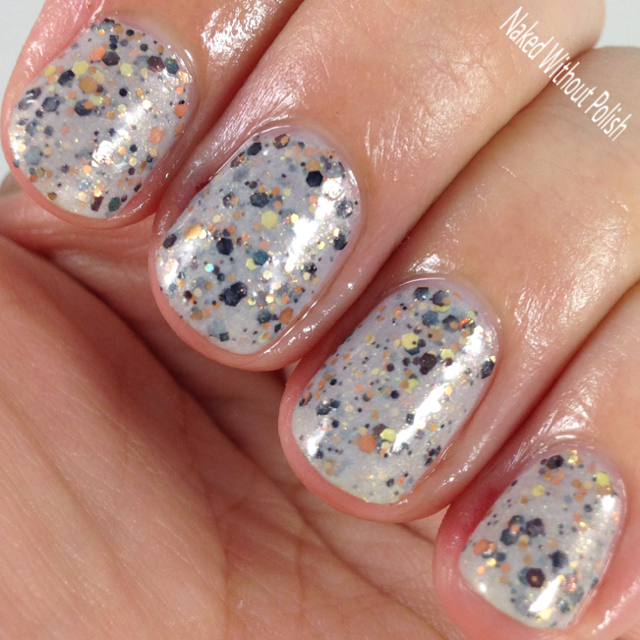 Both of these were incredible and had a smooth application. Neither are available anymore as they were special limited edition. But Polish 'M makes high quality, unique, beautiful products. There is no way you can go wrong with any of her polishes. You definitely need to look into Polish 'M if you haven't yet. You've already missed enough. Trust me. I was late to the game and know exactly what I missed now, and I regret it.
PLEASE READ CAREFULLY!
NOW, for the big news! How about a giveaway? How about 25 giveaways? Yes, I said 25. Let's think of it like an advent calendar of giveaways. We will have a different giveaway each day. Each giveaway will be open from 12 am EST and will run for 24 hours until 11:59 pm EST. All giveaways will be entered via Rafflecopter here on my blog. Each day the rafflecopter will be at the bottom of the daily posts (yes, I'll be posting every day...including weekends...for this giveaway). Each giveaway will have different rules. Some giveaways are international, some will require international entrants to pay shipping if they win, and some are US only. Please pay attention. All the prizes (except the one I purchased) were generously donated by each brand, and will be sent to the winners by each maker. Let's have fun! I'm hoping this is received well and can become an annual thing. If you have any questions, please email me at nakedwithoutpolish@gmail.com.
25 Days of Polish Giveaway
Day 19 - Poetry Cowgirl Nail Polish
Rules:
1. All entrants must be 18 years of age or older.
2. You must be a resident of the United States.
3. No giveaway accounts. You will be disqualified.
4. Giveaway will run from 12 am EST on 12/19/2015 through 11:59 pm EST on 12/19/2015.
5. There will be 1 winner. That winner will be notified via email provided in the first entry. The winner will have 48 hours after being notified to claim the prize. If the prize isn't claimed within 48 hours, another winner will be chosen.
6. Fraudulent entries will be disqualified.
7. Prize will be mailed directly from the provider within 1 week after prize is claimed.
8. This giveaway is not affiliated with any social media platform.
9. The prize was donated by the manufacturer.
Prize: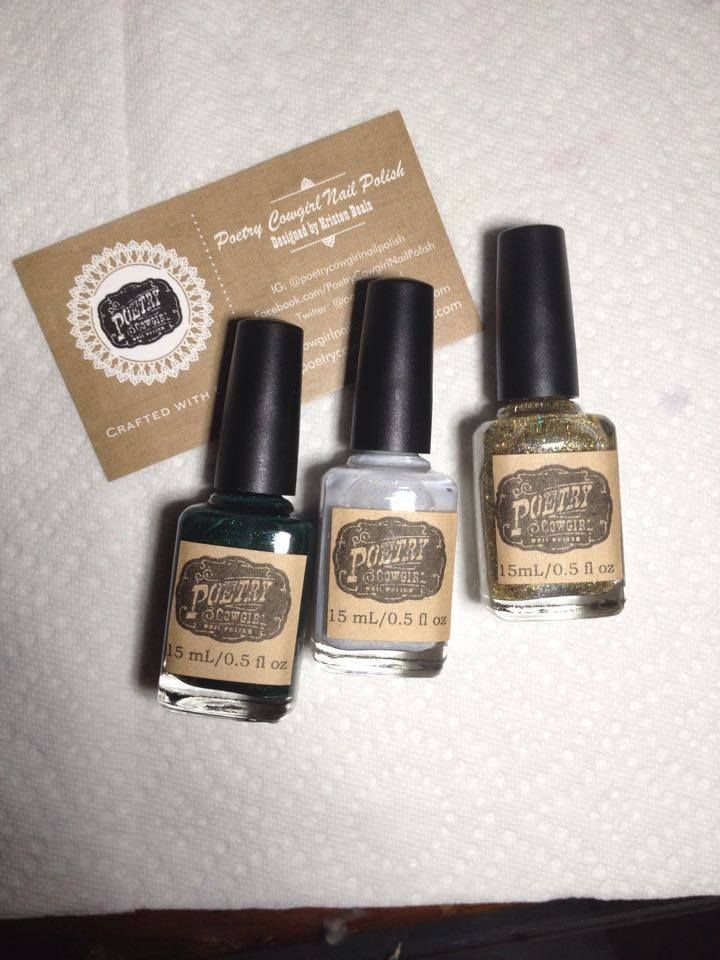 a Rafflecopter giveaway
Polish M information:
Shop -
http://www.polishm.com
Facebook -
https://www.facebook.com/polishmpolish
Fan Group -
https://www.facebook.com/groups/polishm/
Twitter -
https://twitter.com/polishmpolish
Pinterest -
https://www.pinterest.com/polishmpolish/
Instagram -
https://instagram.com/creativenailchick/
My information:
Blog -
http://nakedwithoutpolish.blogspot.com/
Facebook -
https://www.facebook.com/LacquerLoversUnite
Twitter -
https://twitter.com/NkdWthoutPolish
Pinterest -
http://pinterest.com/nkdwthoutpolish/
Instagram -
http://instagram.com/nakedwithoutpolish/
**The products in this post were purchased by me with my own money. All opinions are my own. I was not compensated.**
Happy Polishing!!
Becky :o)