Pams & Kin Call Me Maybe
12:12 PM
Today is the first of two Pams & Kin polishes. I am drawn towards purples. It's not my favorite color, but it seems to be that way when picking a polish to put on my nails. So, seeing this one when I opened the box was very exciting!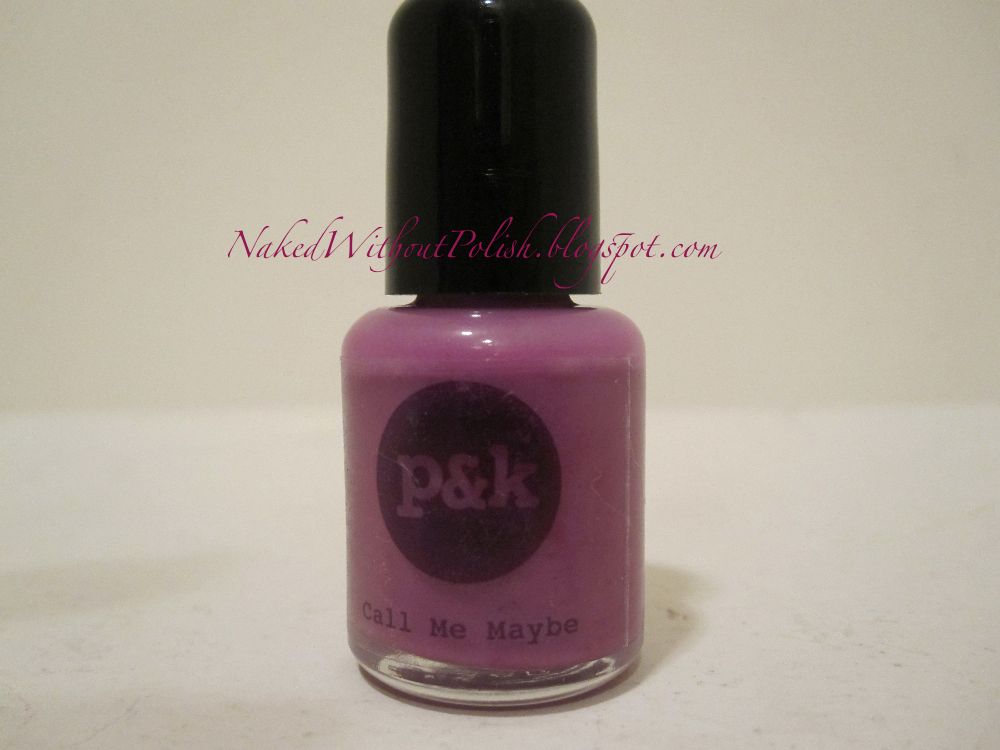 Pams & Kin - Call Me Maybe
Call Me Maybe is a creamy bright purple. There's no other description for it. This is 2 coats, look how freaking smooth that is!! It's practically flawless! First coat went on a bit streaky, but second coat completely evens everything out.
The only extremely tiny issue was that there were the little tiny dark specks of purple specked through the purple. I didn't notice it until painting my nails, but it didn't bother me in the end. I don't know what it was from, they weren't bubbles or anything, just little specks. Maybe they were supposed to be there.
Look at that purply goodness!
Just a great purple creme. Beautiful orchid color!
First impressions are everything, and I'd run off and buy one of everything Pams & Kin makes. Fantastic formula, really no issues except that I hated to take it off. So hurry over to their Big Cartel shop and grab Call Me Maybe for $10 a bottle. Some of the other bottles are $12, but don't let that get you down, it's worth the money! They really know what they are doing over there! Keep up with news, swatches and sales over at their Facebook page. So many beautiful polishes, so little time!
**This product was sent to me by the manufacturer for an honest review. All opinions are my own.**
Happy Polishing!!
Becky :o)