Comparison - Julep, SinfulColors & Spoiled
12:39 PM
When I was working on swatching my December Julep Maven It Girl box, I noticed a couple seemed similar to others I already had. I already did a comparison post on Ivy, but Harper also looked similar to not only one but TWO different polishes.



Spoiled - Use Protection, Julep - Harper and Sinful Colors - Nail Junkie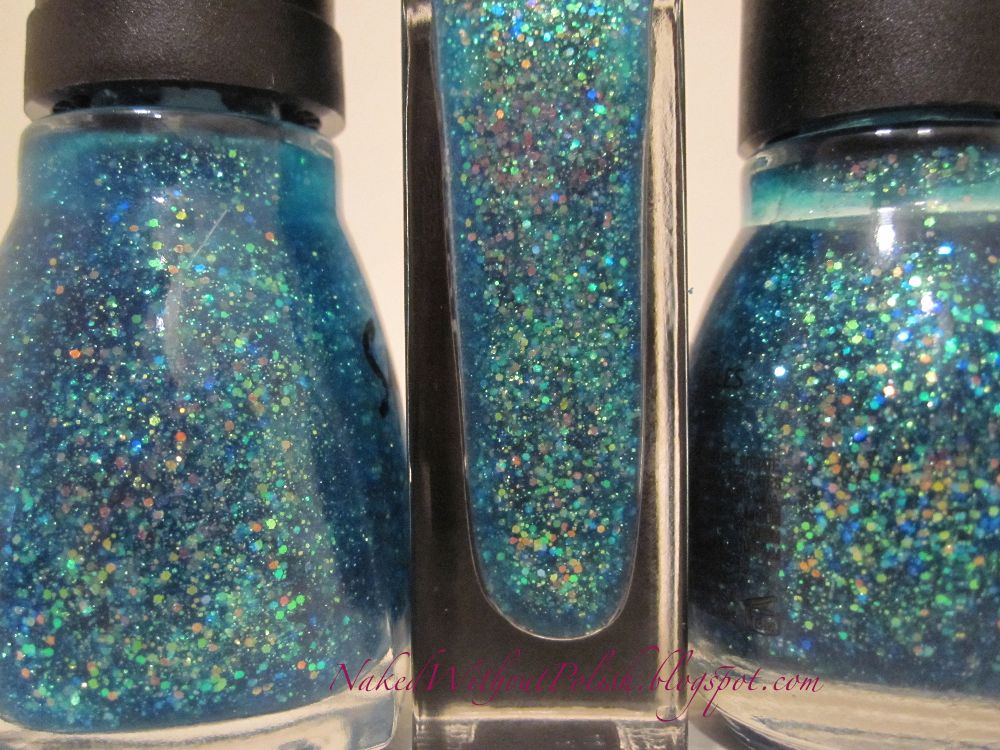 Bottle shots in same order as above. See why I had to grab the others? In the bottle they all look so incredibly similar!!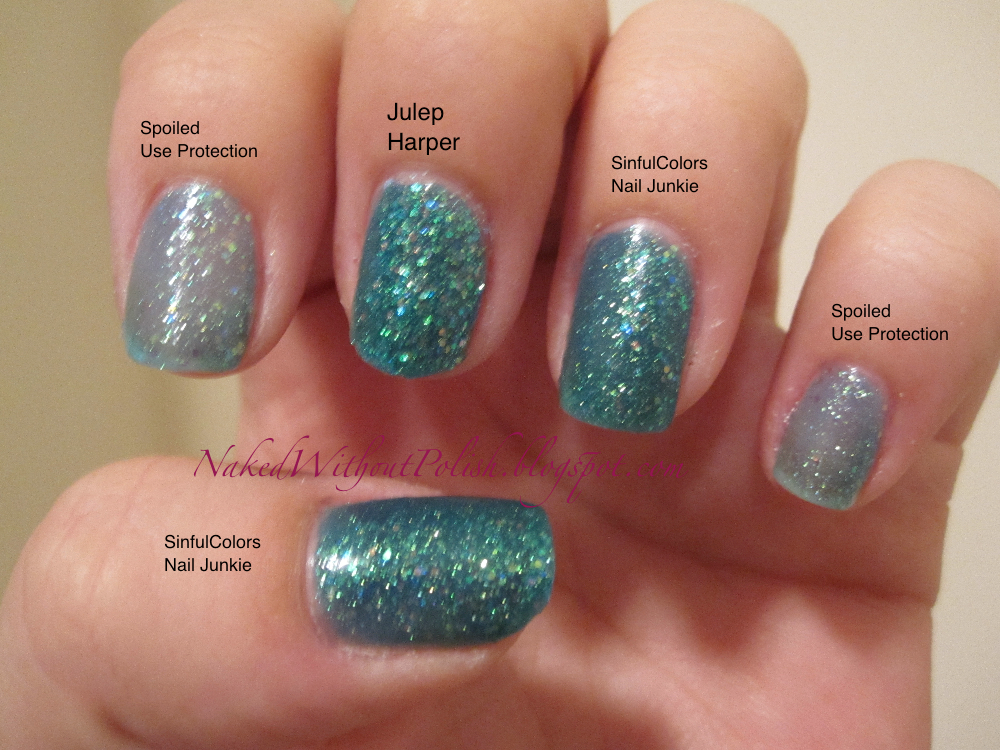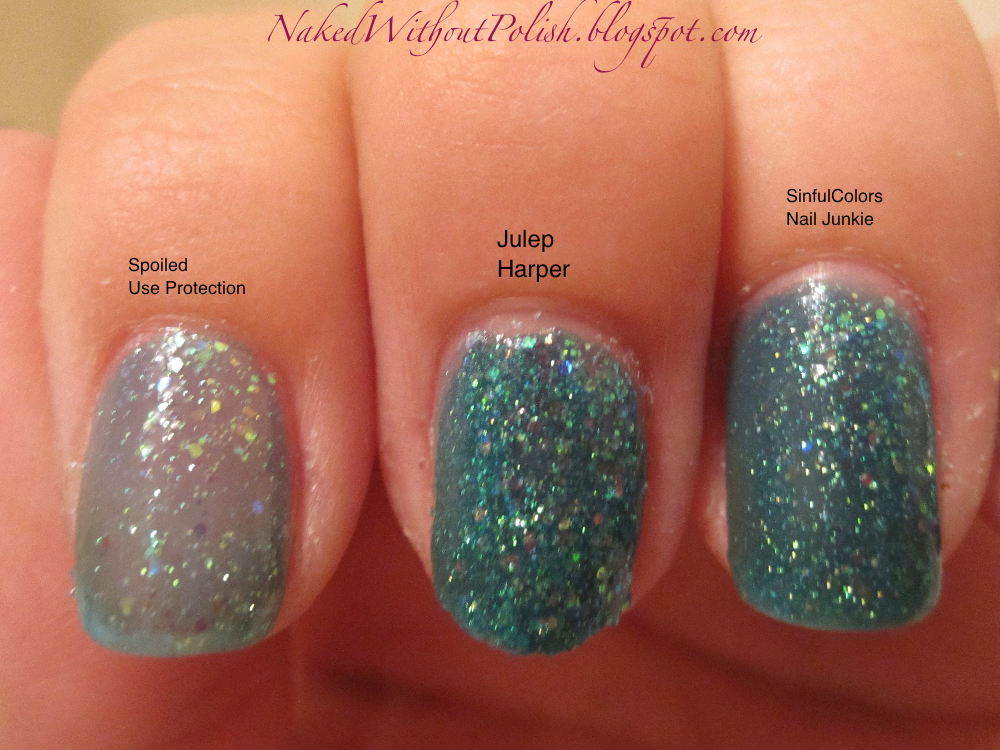 Can you believe how different they all are on the nail even though they look IDENTICAL in the bottles?!?!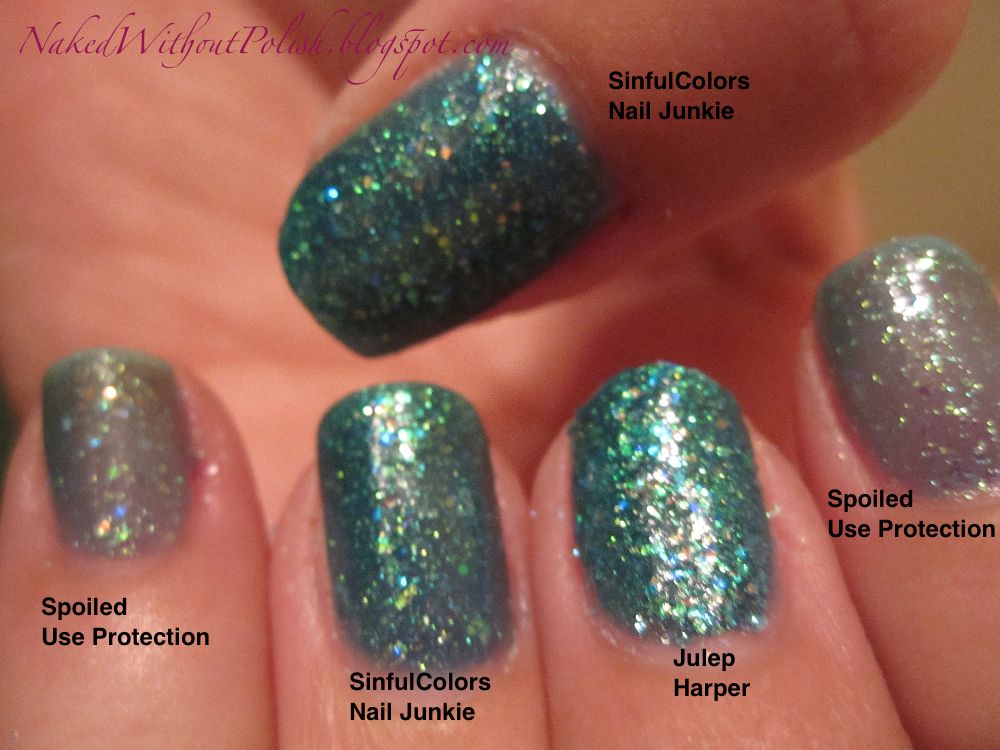 Even though Harper and Nail Junkie are the closest on the nail, you can still see some differences.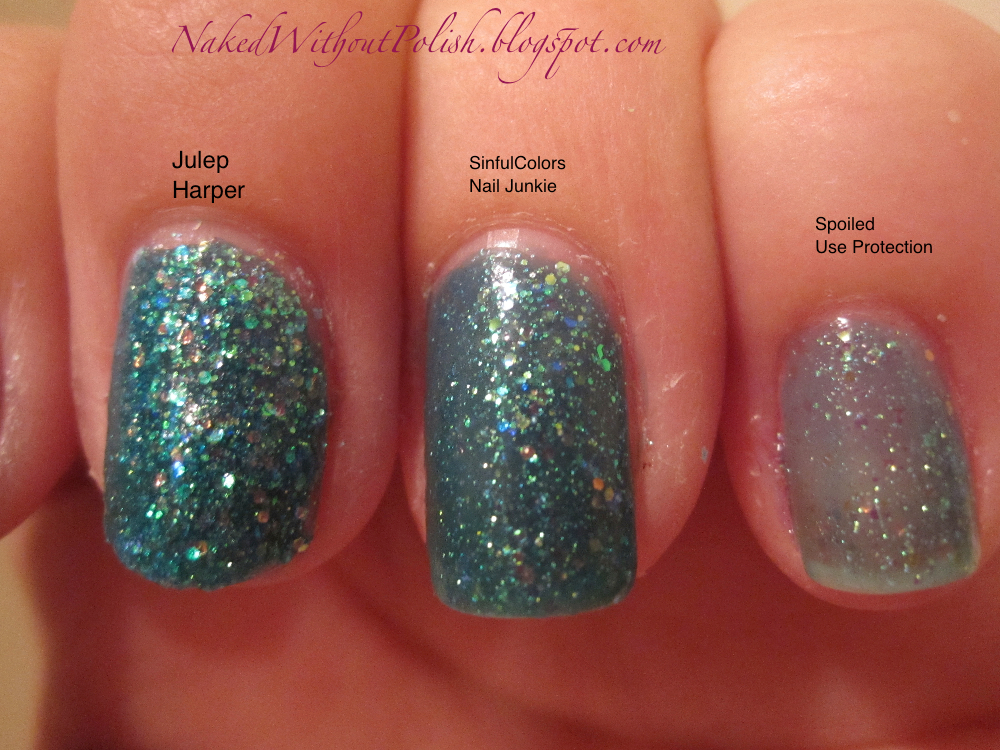 All three polishes have the same glitter and are the same color. They may have different opacity, but they are the same shade of teal green. Use Protection obviously needs to be used as a top coat. Harper and Nail Junkie are fine on their own. They have great opacity. Harper has more of the larger glitters than Nail Junkie has. All three have the same glitters, just different amounts of them. All 3 are easy to work with and didn't stain. I like knowing that now I have 3 different polishes in my stash and not 3 of the same thing.
**These products were puchased by myself. All opinions are my own.**
Happy Polishing!!
Becky :o)