Julep and Sally Hansen Comparison
1:43 PM
When I was going through my December Julep Maven box, Ivy immediately made me think of a polish I already had in my stash. I made the mental note to pull it and do a comparison post on it. When I started to put Ivy on my nails I knew it different. But since they were so similar in the bottles, I figured it was still worth a comparison post.



Julep - Ivy and Sally Hansen - Hi-Definition - DVD
See how incredibly similar they are? The same color change around the edge of the bottle (looks slightly different due to the different shapes of the bottles.)
A better shot of the color change in each bottle.
Now look what happens once you get them on the nail.
This is three coats of each polish on each nail.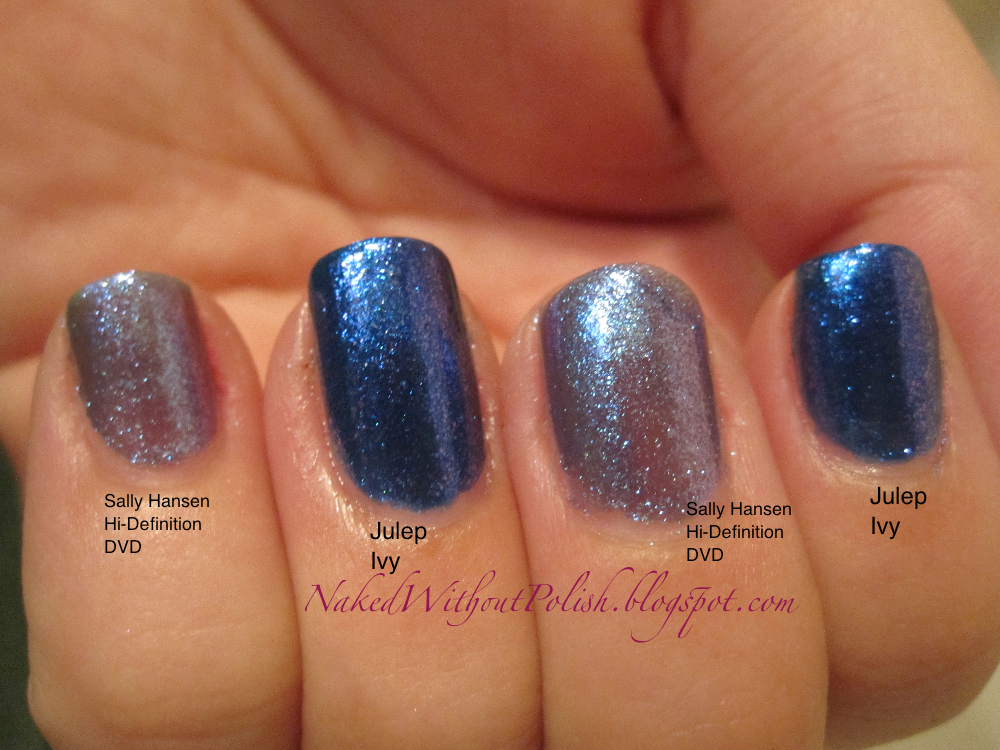 As you can see, Ivy is definitely more opaque than DVD is. They had similar formulas and you didn't see any different in the polishes until you pulled the brush out and you saw the darker base in Ivy.
It's crazy how they can look so similar in the bottle but they are so very different out of the bottle. Both are beautiful and fun to use. I'm glad they are different because I always feel bad when I have too many similar polishes in my collection.
What are your thoughts on these two? Have you come across any polishes you thought would be completely the same and they were totally different? I'll have another comparison post tomorrow with another polish from this same box.
**These products were purchased by myself. All opinions are my own.**
Happy Polishing!!
Becky :o)