365 Days of Color - I Stole Christmas
11:33 AM
When the lovely Sunny at 365 Days of Color announced she was doing holiday grab bags with the chance of getting one of two limited edition colors...I knew I had to jump on it! I even had to request the "naughty" bag.



365 Days of Color - I Stole Christmas
I Stole Christmas is a beautiful emerald green jelly filled with lovely gold flakes.
This is two coats of I Stole Christmas.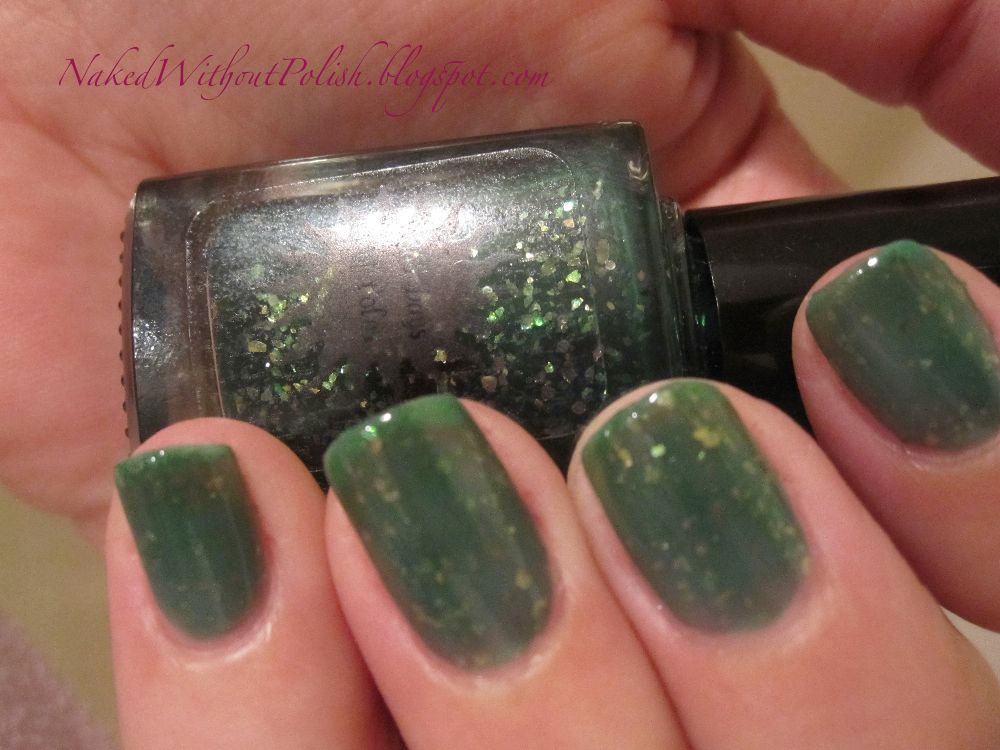 Application was crazy smooth! No issues whatsoever!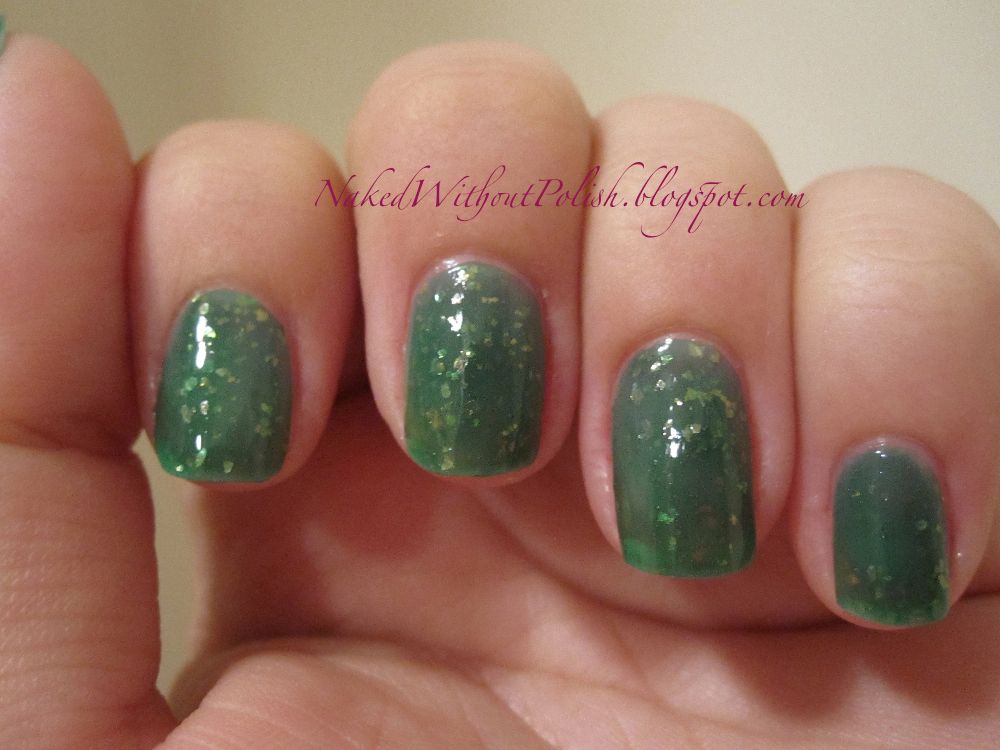 I can see why emerald is the color of the year!
I Stole Christmas lasted a whopping 5 days on my nails. No chipping, peeling or anything. Yes, there is some VNL but it's expected with jellies and I love jellies. In this case, VNL is not a problem.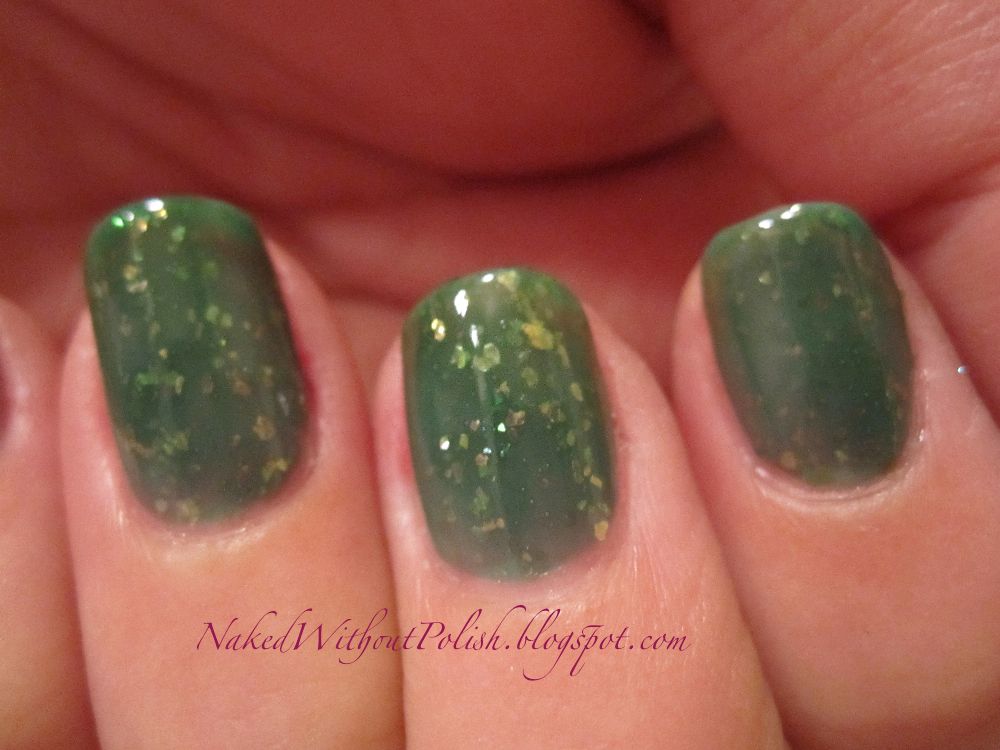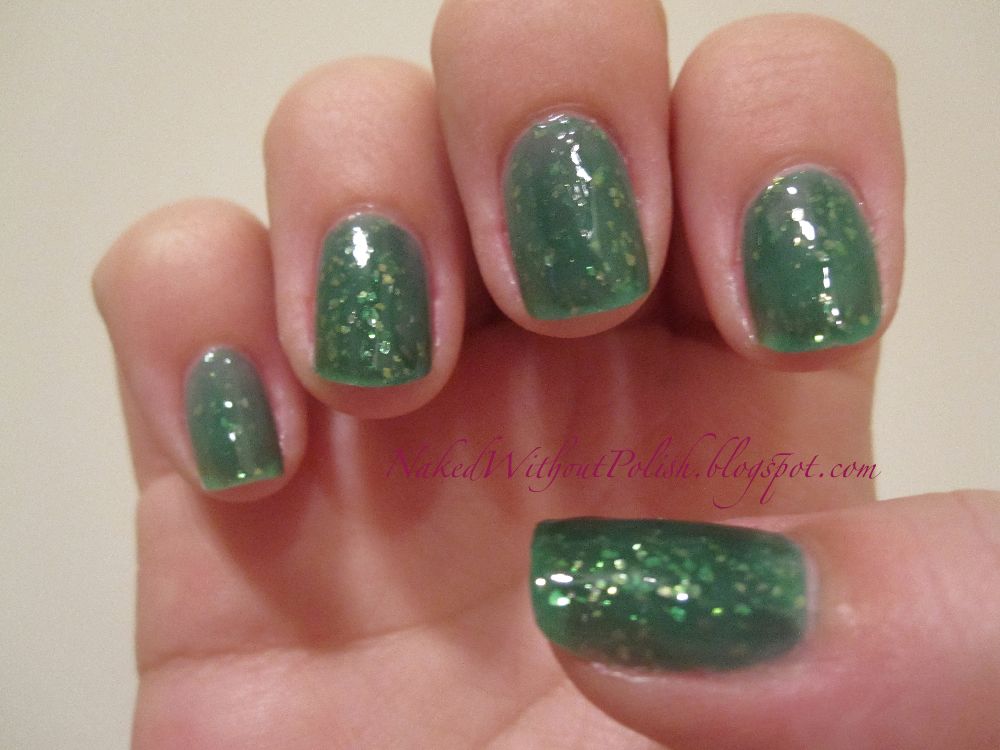 Sunny out did herself once again! You can tell she has so much fun coming up with new colors and she really takes care into making a quality product. Unfortunately, I Stole Christmas was only available in her holiday grab bags, but head over to her StoreEnvy Shop! She has so many beautiful polishes available PLUS her amazing cuticle balms and oils AND her whipped hand creams (my hand cream order is on it's way so be prepared for a post on that in the near future!). Follow Sunny's blog, she posts about more than just her polishes and "Like" her Facebook page to keep up with news, sales and swatches! Then don't forget about her Twitter!
**This product was purchased by myself. All opinions are my own.**
Happy Polishing!!
Becky :o)