Comparison - Zoya and SinfulColors
10:58 AM
I have another comparison post for you all today. At the beginning of January, I did a comparison post of a Julep polish and a Sally Hansen polish (link here), and someone asked if I would compare the Sally Hansen polish to Zoya - Feifei. When I grabbed my bottle of Feifei I noticed it wouldn't be anywhere near similar the Sally Hansen, but I did notice it looked very similar to one of the holiday polishes. I grabbed it and below are the results!


**Side note - Due to my stupidly editing pictures late at night, in the below pictures where it says "Winter Wonderland" it is only supposed to say "Winter Wonder". Completely a huge mistake on my part. Forgive me!**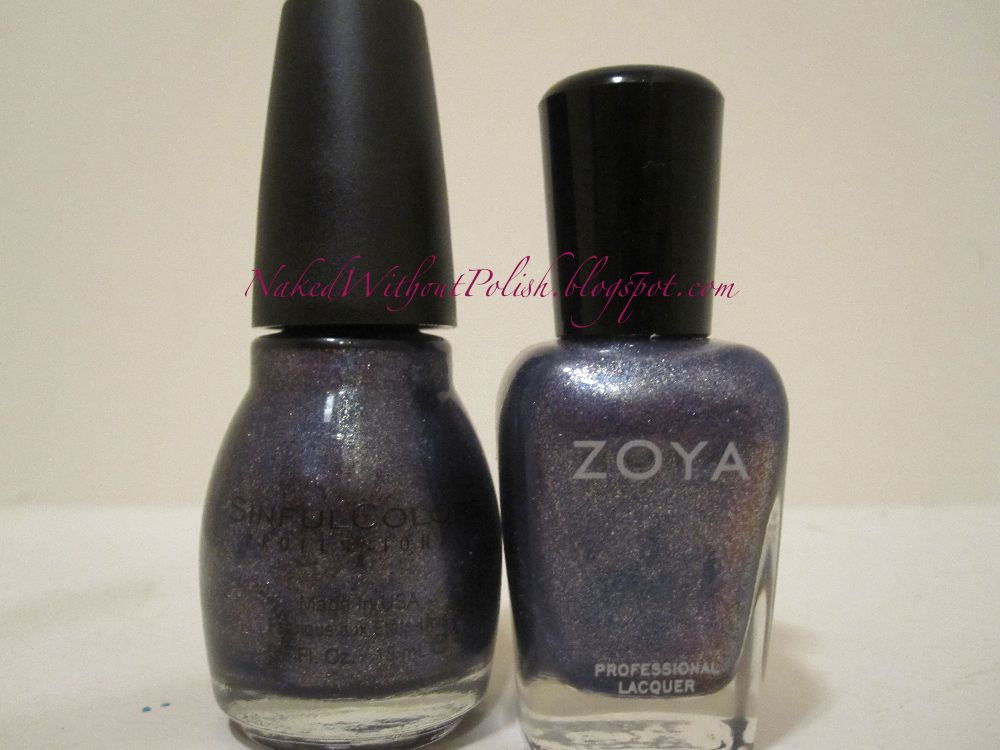 SinfulColors - Winter Wonder and Zoya - Feifei
Don't pay attention to the flash of red in the Zoya bottle. That's from my red camera. And yes, they don't look similar here, but I think it's from the differently shaped bottles.
Can you figure out which is which?
I couldn't either. I was very glad I wrote down what polish was on which fingers. I wouldn't have been able to figure it out.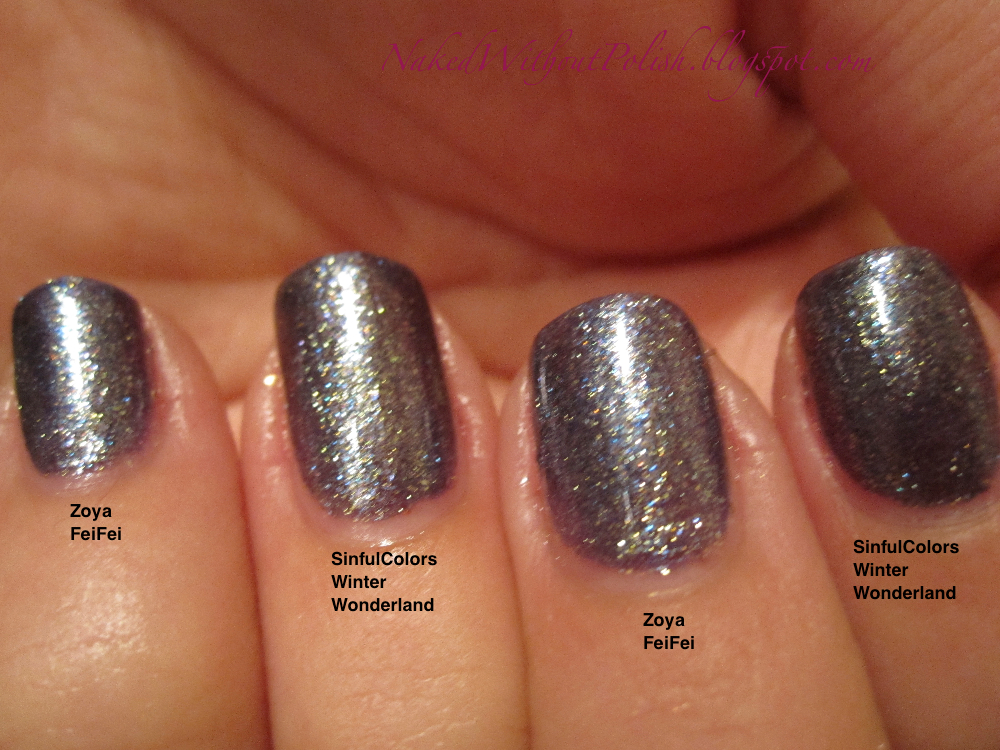 Ladies and gentlemen...we have a dupe!!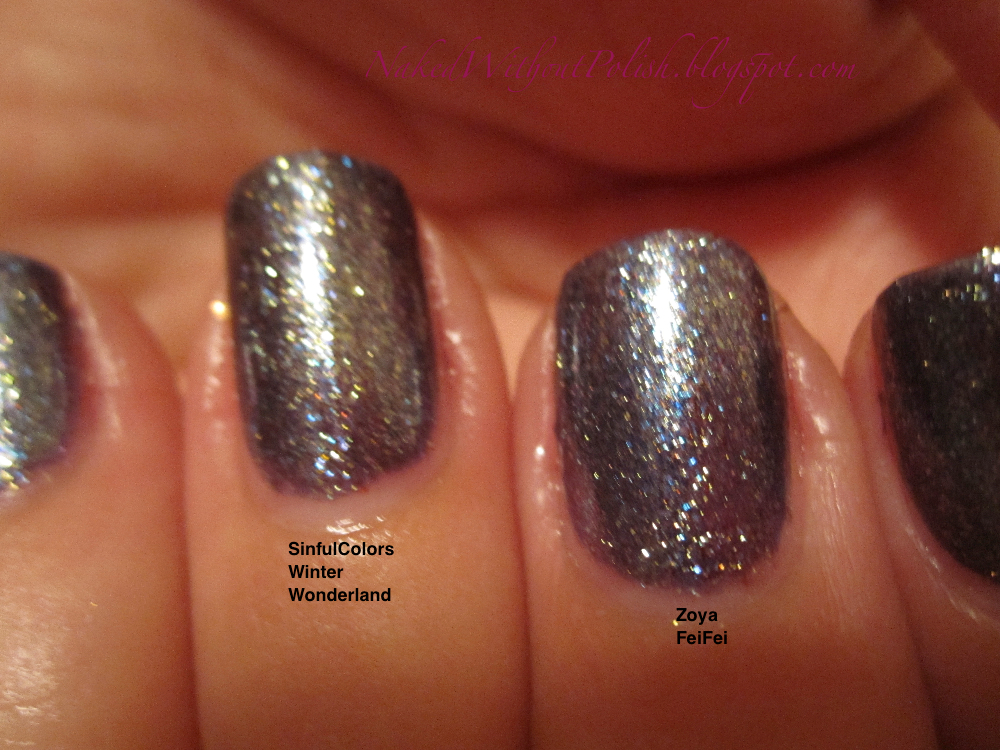 There wasn't a huge difference in application. Neither polish gave me any issues.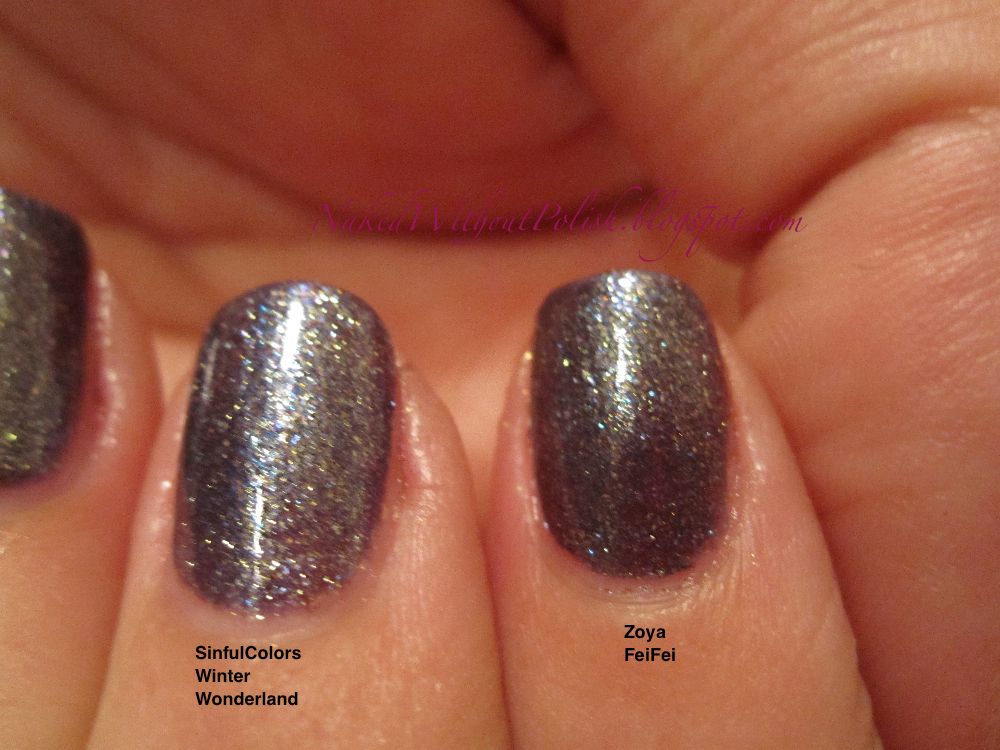 Same sparkle in each one. Both are beautiful!
This comparison really comes down to price or preference. Both went on beautifully with no pulling, streaking or staining. Zoya - Feifei retails for $8 and can be purchased on www.zoya.com or at Ulta stores. If you can still find SinfulColors - Winter Wonder it retails for $1.99 and can be purchased at Walgreens stores and a couple other locations. You can't go wrong with either polish. :o) I hope this helps some of you!!
**The products in this post were purchased by myself. All opinions are my own.**
Happy Polishing!!
Becky :o)