Born Pretty Store Dried Flowers
12:37 PM
Today's product from Born Pretty Store are dried flowers. One order contains 12 little tubs with 3-5 dried flowers in each one. They are so pretty and delicate! Only a couple flowers were harmed in the making of this manicure. I originally picked 2 other tubs, but I ended up breaking too many so I swapped and decided on 2 others that ended up working beautifully.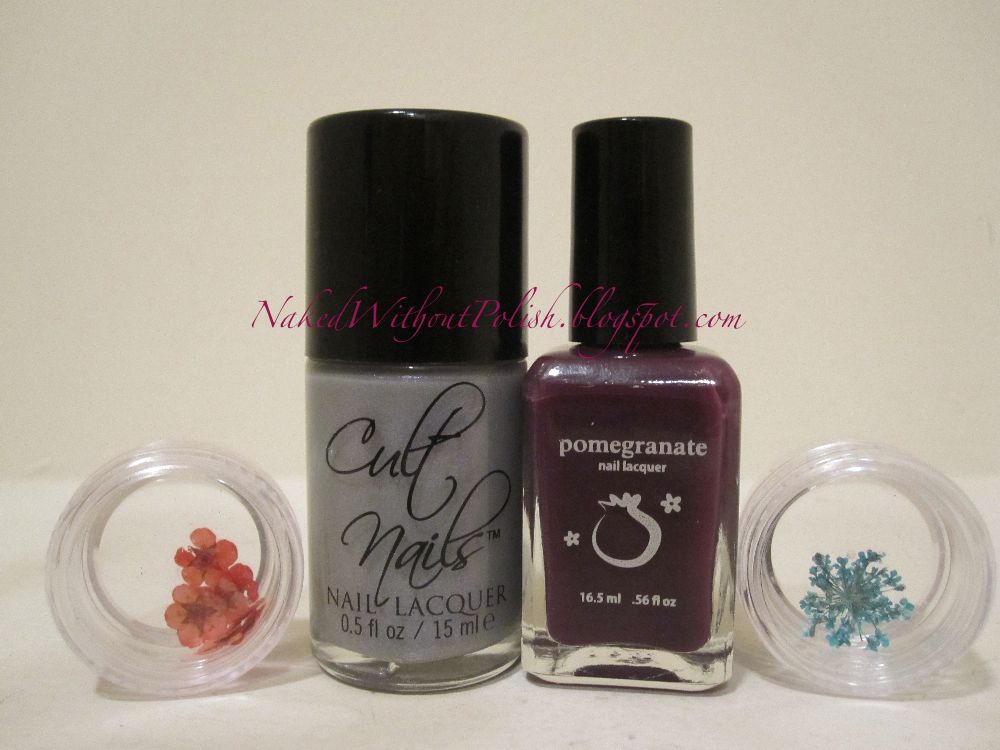 Cult Nails - Disciplined, Pomegranate Nail Lacquer - Lust in the Library and turquoise and coral flowers.
There is a small shimmer of blue and pink in the cloudy grey Disciplined and Lust in the Library is a beautiful deep plum creme.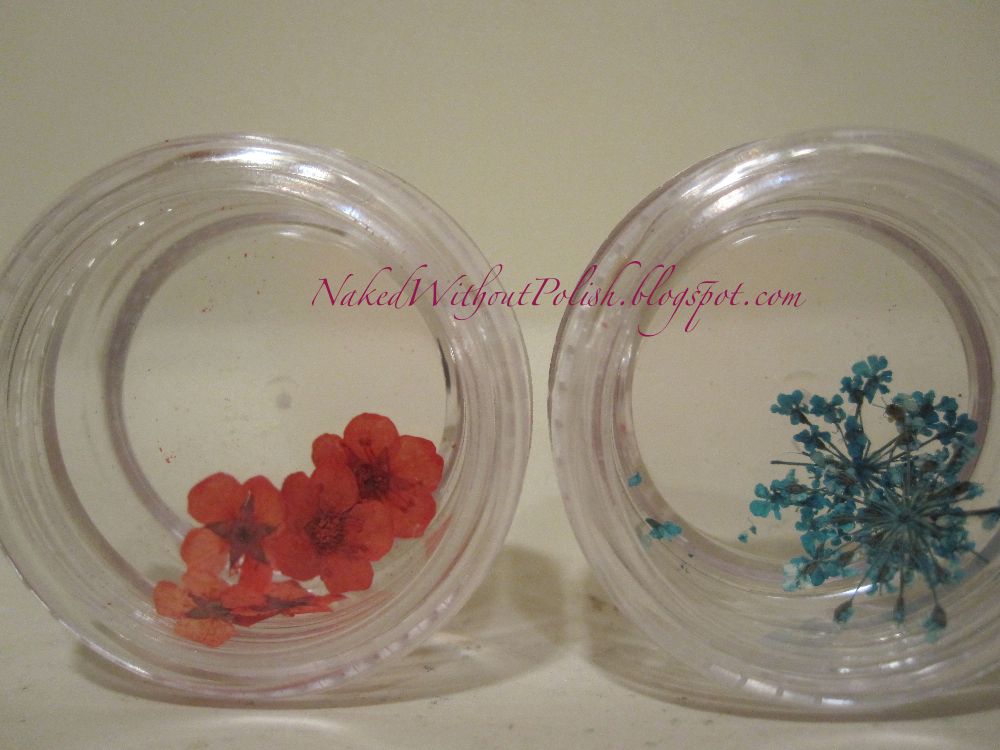 I absolutely LOVE the end result.
I started with three coats of Disciplined on all but my ring finger. I wanted to keep them soft and light as to not to take away from the flowers, but I drew inspiration from the blue and pink shimmer in Disciplined to pick the flowers I wanted to use.
I chose the deep purple base for the accent nail when I knew what flowers I was going to use. It really showcased their colors and let them pop.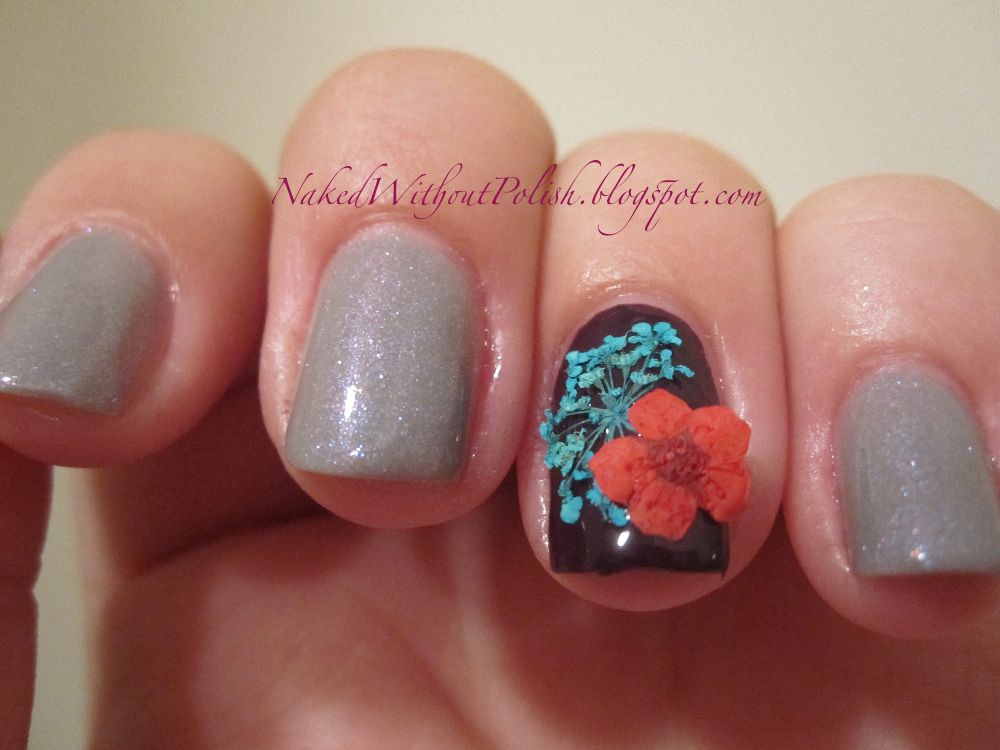 The flowers went on easily (after damaging a few flowers) and stayed with no issues. I wanted to really showcase the flowers so I opted out of a top coat this time around, but this won't be the last time I use these. I did 2 coats of Lust in the Library and then applied the turquoise flower immediately. I then added a small drop of lust in the library where I wanted to add the coral flower and then gently pressed it down.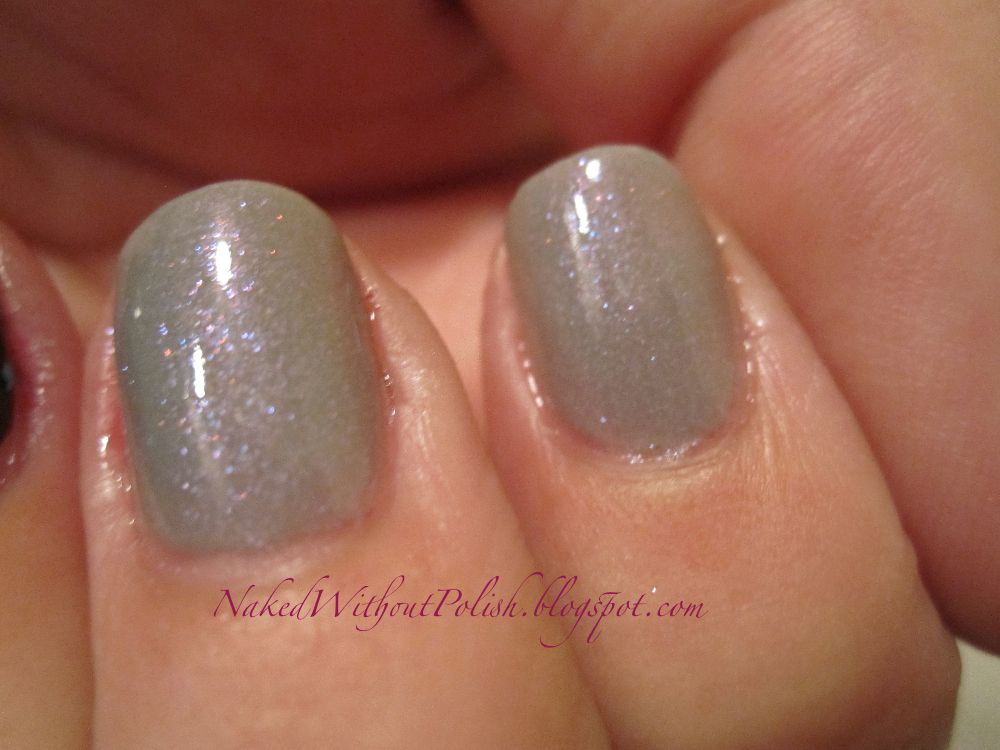 A shot of the blue and pink glitter in Disciplined.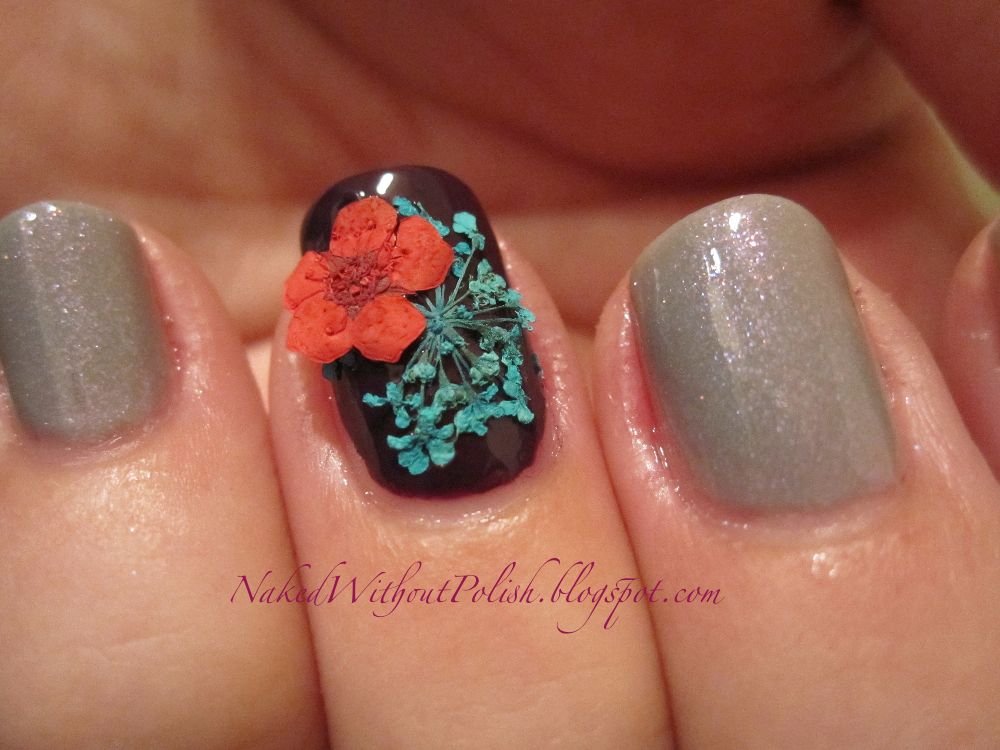 I think this is my new favorite mani I've ever done.
Makes me wish my nails weren't so small so they looked better with the flowers on them. But I don't think I could love this more.
I'm having so much fun with all these different products from Born Pretty Store. They really sell quality products for a fantastic price! You can find these as well as hundreds of other products at http://www.bornprettystore.com/. This specific product is 12 X Unique Dry Dried Flower UV Nail Art Design or use item code 129 to find it. The 12 pots of dried flowers is $6.08! Not too shabby!! Then, if you use my discount code EQL91 you'll get 10% off your order. AND they have FREE shipping on all orders. (Don't forget if 10 people use my code they will sponsor a giveaway on my blog.) I can't wait to order more goodies from them!!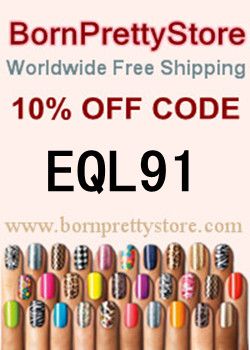 **This product was provided to me for my honest review. All opinions are my own.**
Happy Polishing!!
Becky :o)