WOW!!! I still can't believe it's already 2013! I hope everyone had a fun and safe New Years Eve! We let the munchkin stay up and ring in the new year with us at home watching movies and enjoying family time. It was a great evening! Already loving how 2013 is starting out! :o)

Today, I have a polish that completely surprised me. Maggie and I made a trip to ULTA a while back. I let her pick out 2 polishes for giveaways and then we got a free one so I let her pick one for us to keep and it turned out she picked 2 of the same polish.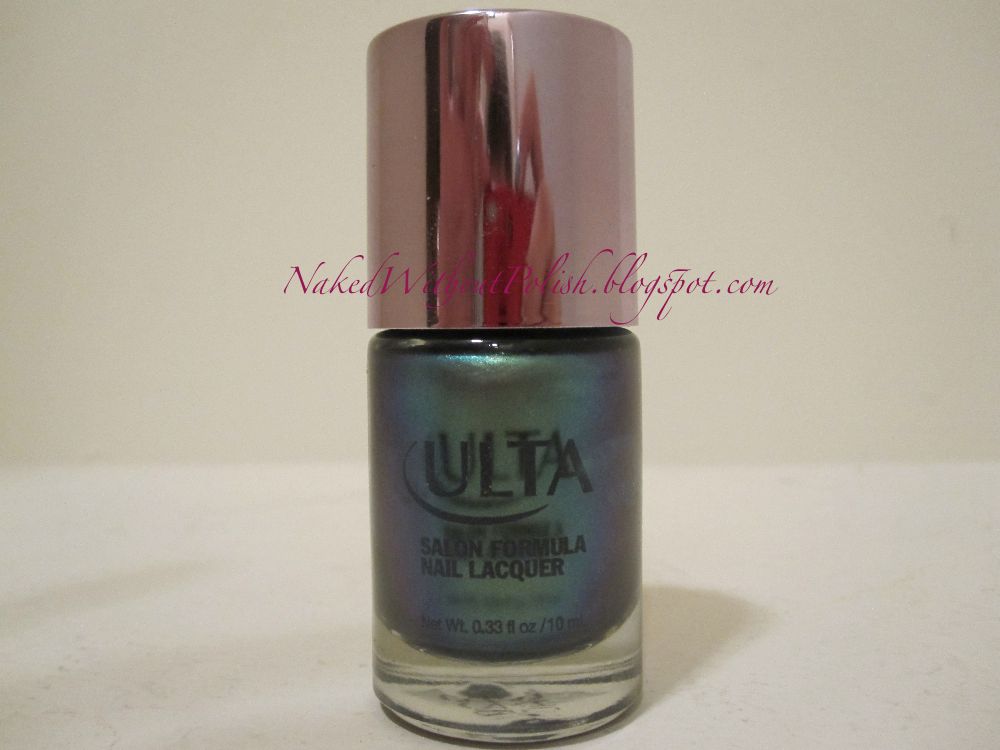 ULTA - Jaded
Jaded is a beautiful duochrome. A mysterious green that gives off hints of blue at certain angles. More so in the bottle than on the nail.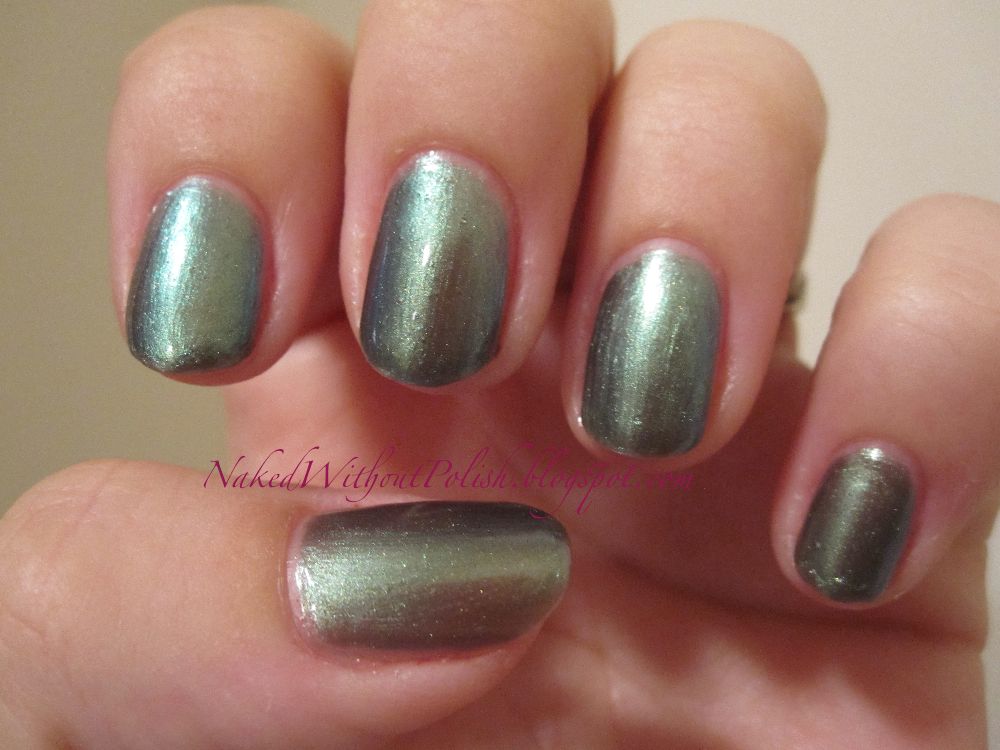 This is two coats of Jaded topped with Seche Vite.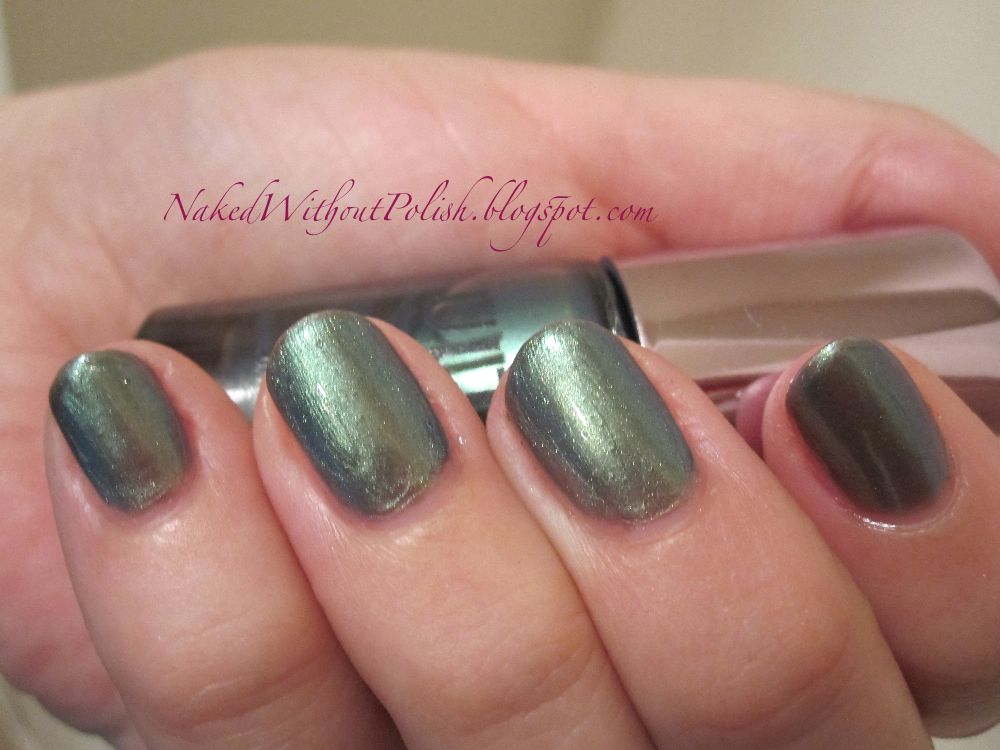 Jaded is a lot lighter on the nail than it was in the bottle. It is definitely still beautiful, but doesn't look like I thought it would.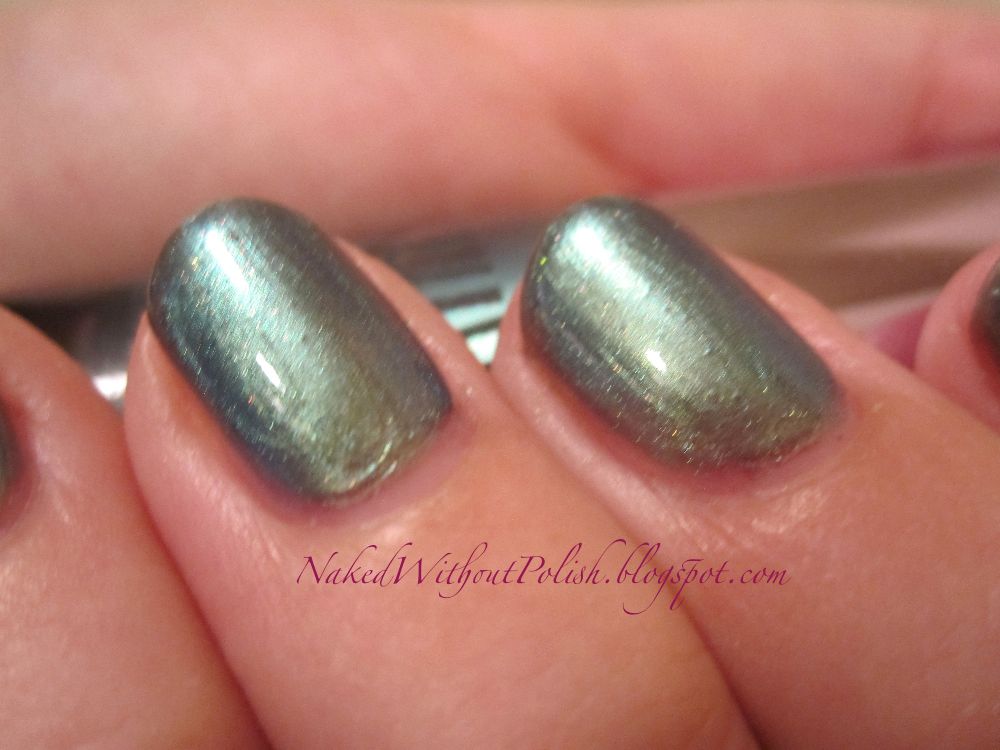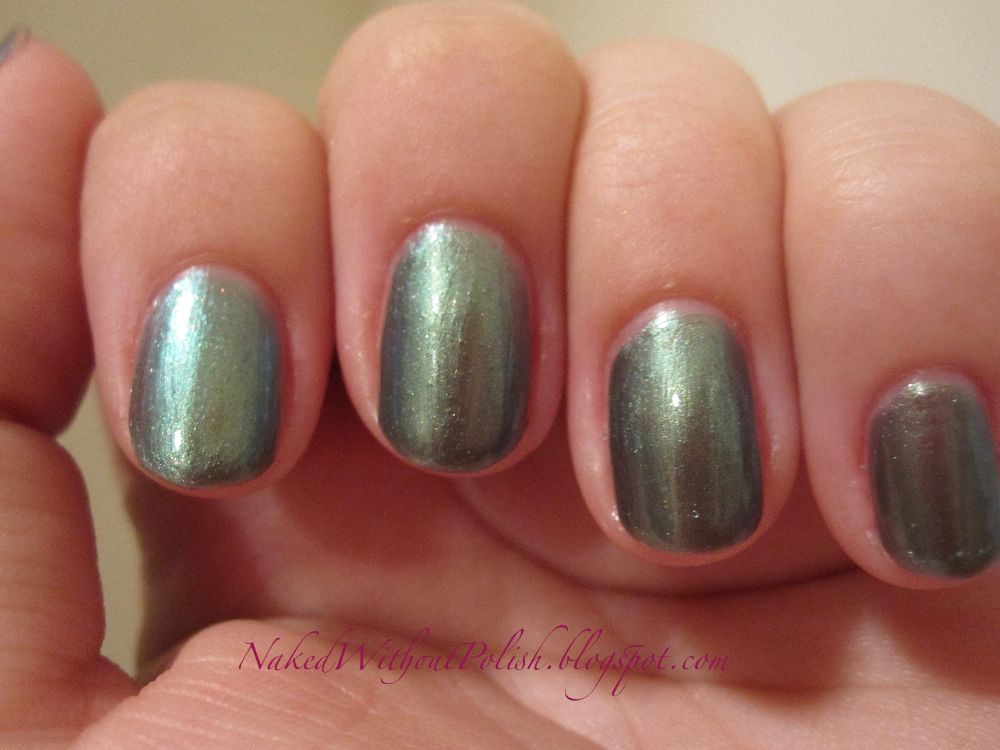 Jaded looks more like a metallic than it does the duochrome it looks like it is in the bottle.
Some of the blue comes out to play in this picture.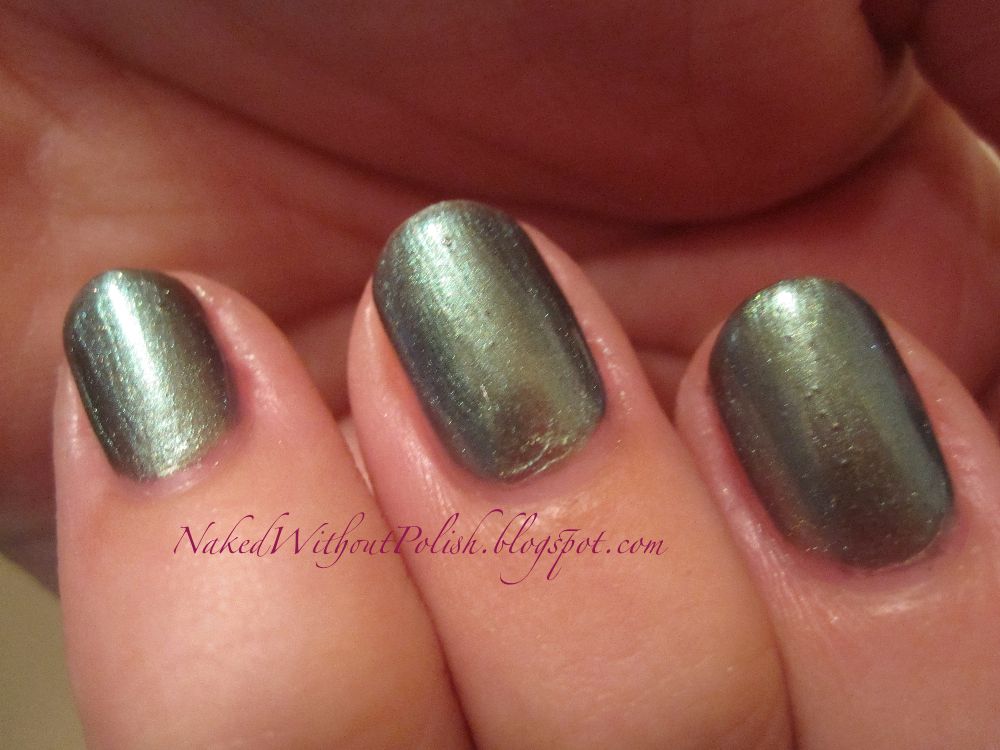 Jaded is NOT a dupe for OPI's Just Spotted the Lizard, but it might make for a good replacement if you don't want to spend the full $8.50 on an OPI bottle. I don't have the OPI Amazing Spider-Man collection and I'm fine with using this in place of Just Spotted the Lizard. ULTA polishes can be purchased in store or online for $6 but they ALWAYS seem to be running some sort of sale on them. Right now, they are online for $3!
I think Maggie did a fantastic job picking this one out! Start 'em young!! haha