NOTD - Pretty in Purple
10:25 AM
When I was swatching the Zoya Lovely Collection something drew me into Julie. It's a beautiful polish, but there's nothing about it that screams that it is crazy original, but it still drew me in! Around the same time I got it, I received dried flowers and glitter sheets from Born Pretty Store to review. I knew exactly what had to be done...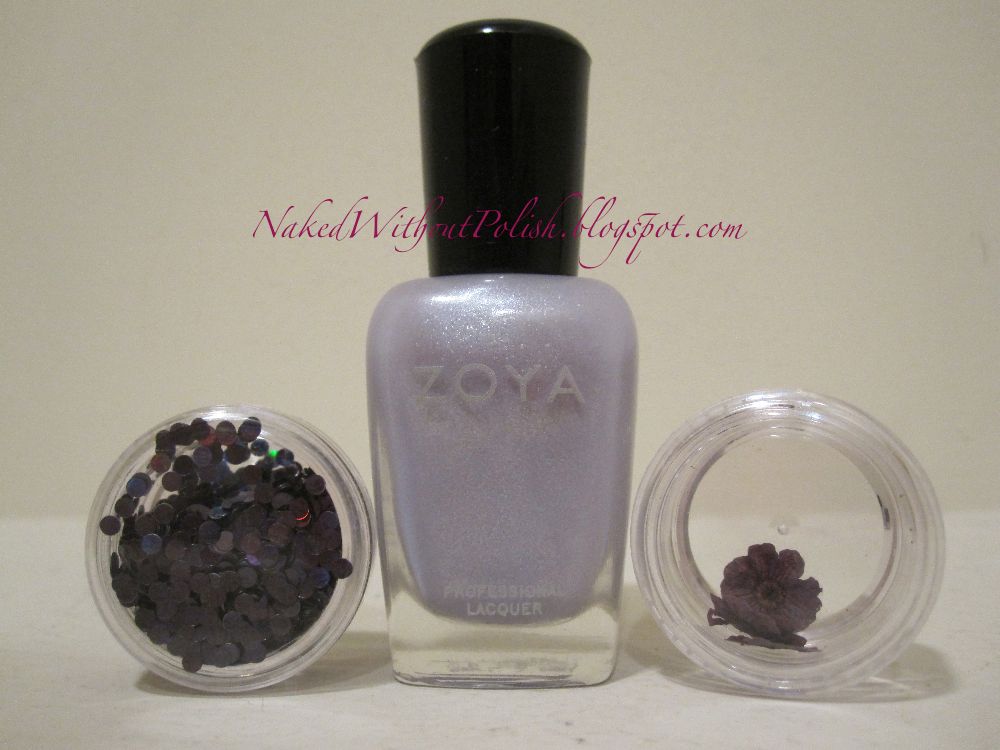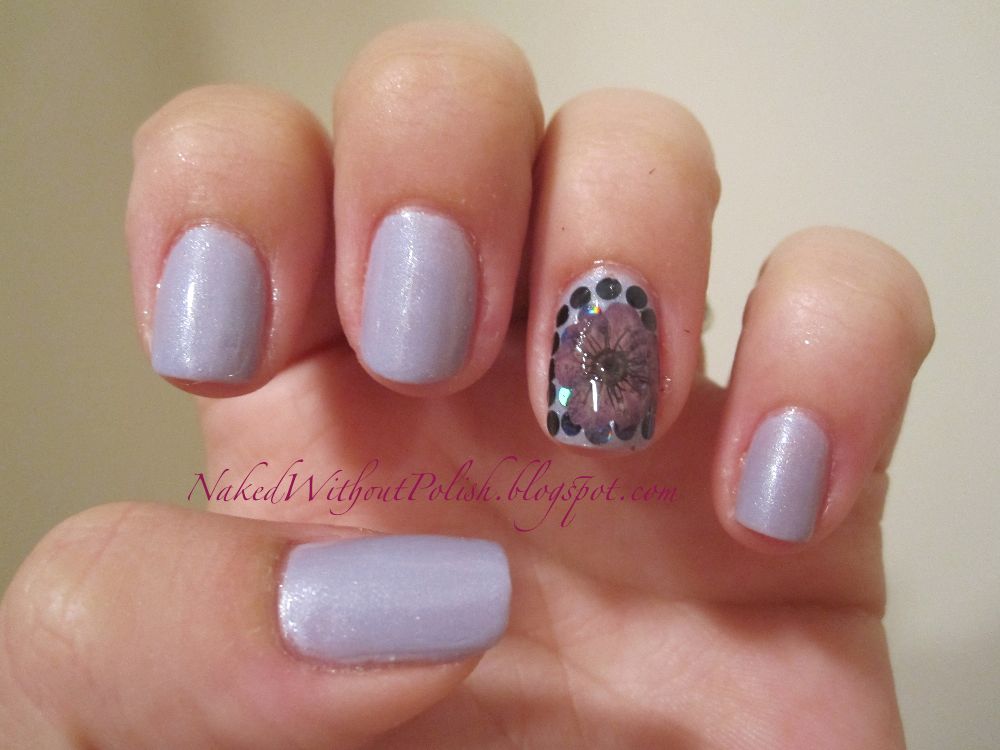 <3 Soft, feminine and flirty.
I did one coat of Julie on all nails, then a second coat on all but my ring finger. When those were dry, I did a second coat on my ring finger and began placing the dark purple glitter rounds one by one. I outlined the outside first and worked my way to the middle and covered my nail in the glitter rounds. I then topped with a thin coat of top coat and gently placed the flower on top with tweezers. Gently pressed down with my finger to make sure it was flat and even. Once satisfied I topped with a decent coat of Seche Vite to make sure all was covered and even. Then I repeated on my right hand.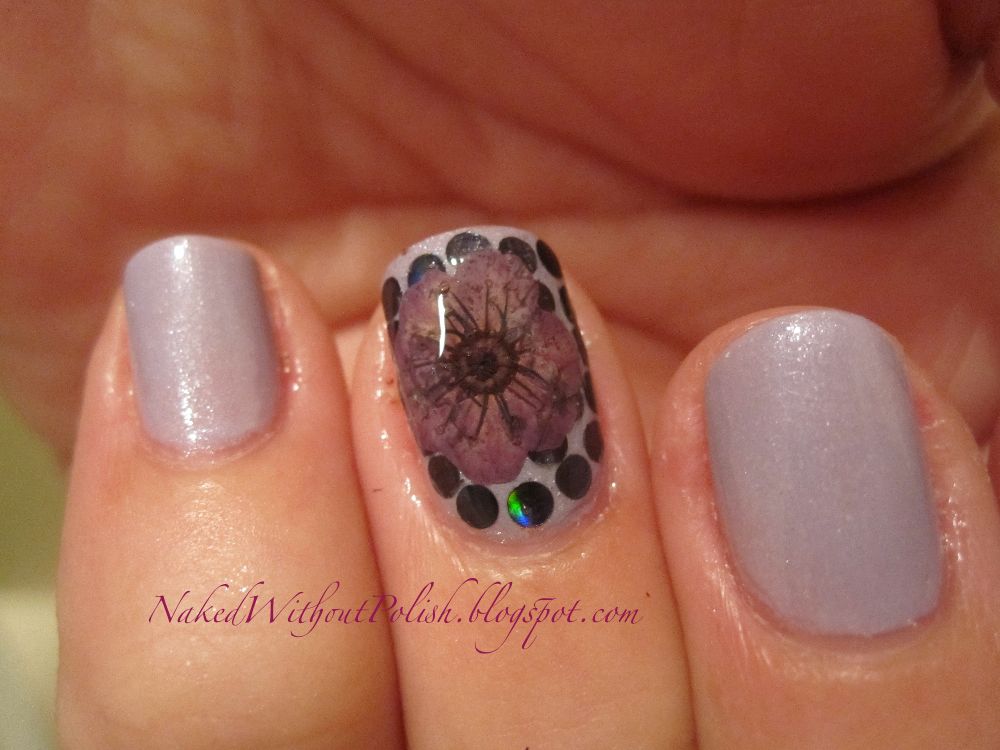 I fell for this look. I know the flower is a tad big, but I really liked how it covered the majority of my nail.
The top coat on my left nail ended up getting a little smudged, but I promised you all the good and the bad. My nails aren't perfect most of the time, but it's all fun here. :o)
This was so easy to do and didn't take much time at all. I love these products and am looking forward to doing so much more with them.
You can buy Julie on the Zoya website for $8 (but they always have sales and deals). Use my referral link (https://www.artofbeauty.com/rd/016AD4E4) to sign up if you don't already have an account, and you will receive a code for a free bottle of polish. Just sign up, click My Account at the top, then go to My Promotion Codes on the left hand side and the code should be there.
You can buy the dried flowers on the Born Pretty Store's website for $6.08 (for 12 pots) and/or the glitter rounds for $7.60 (for 12 pots) PLUS free shipping. Plus use my code EQL91 to get 10% off your order! (If 10 people use the code they will sponsor a giveaway on my page!! So get to buying!!)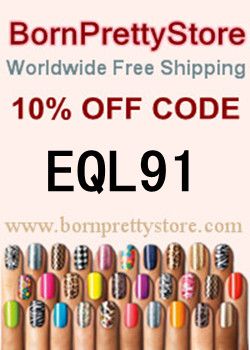 **Products in this post were provided by various companies at various times for my honest reviews. All opinions are my own.**
Happy Polishing!!
Becky :o)