Happy Birthday To Me!!!!!! - CLOSED
1:32 PM
**THIS GIVEAWAY IS CLOSED**



My birthday is December 14th, but I've decided to start my giveaway early because I love you all so darn much!!



Rules
1. This giveaway is for US/Canada ONLY.
2. You must be a PUBLIC follower. (If you follow anonymously I can't confirm your entry and you
will be disqualified.)
3. Must be 18 years of age or older.
4. There will be 3 winners.
5. The giveaway will run until 12:00 am January 1st, 2013.
6. Once winners have been chosen, they will be notified via email and will then have 48 hours to claim
their prize.
7. All entrants must follow the Rafflecopter accordingly. Any fraudulent entries WILL be
disqualified.
8. I am not responsible for lost, stolen or damaged goods. I will package them the best I can
so they will arrive safely.
9. This giveaway is not affiliated with Facebook.
Now that all that is out of the way, onto what you really want... THE PRIZES!!!!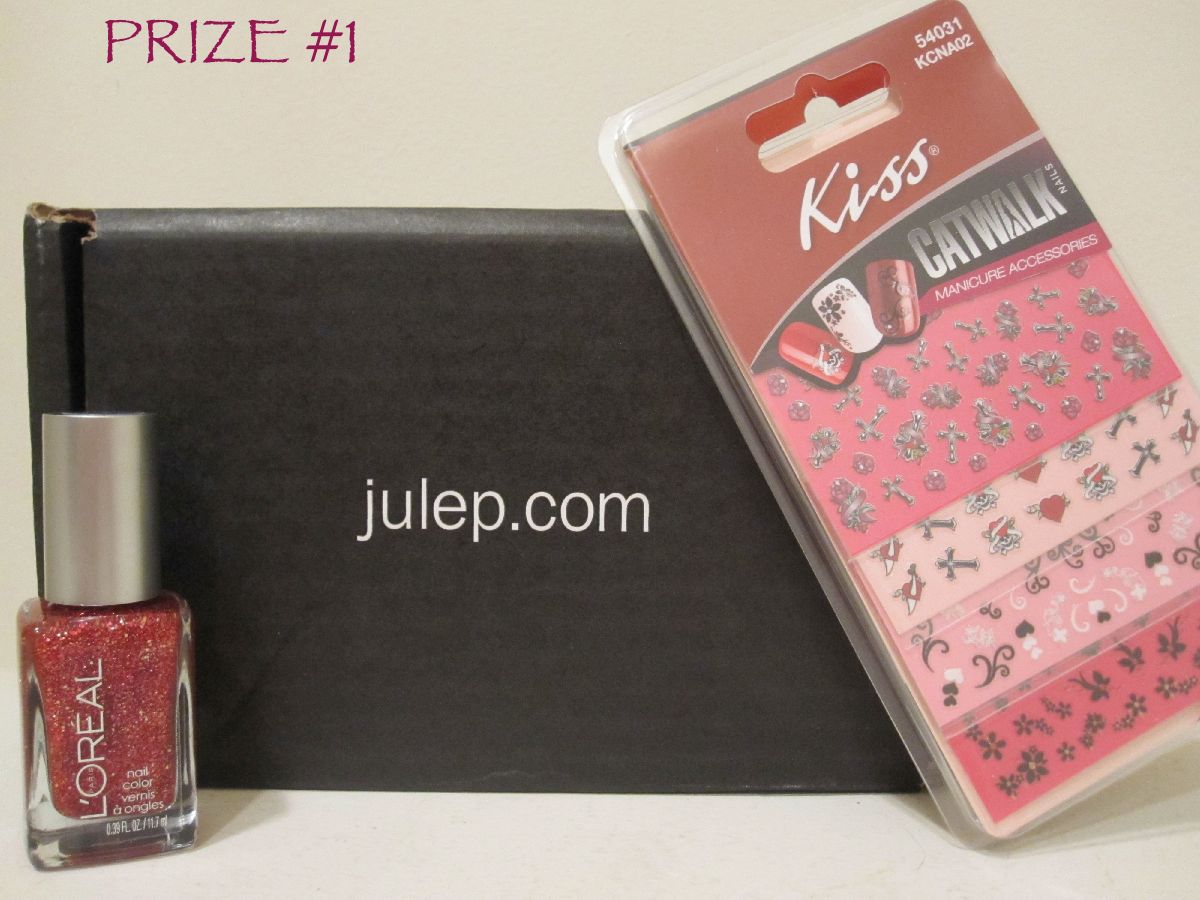 1. Julep Maven November It Girl box (Includes Hailee, Nora and Matte Top Coat)
2. Kiss Catwalk nail art decals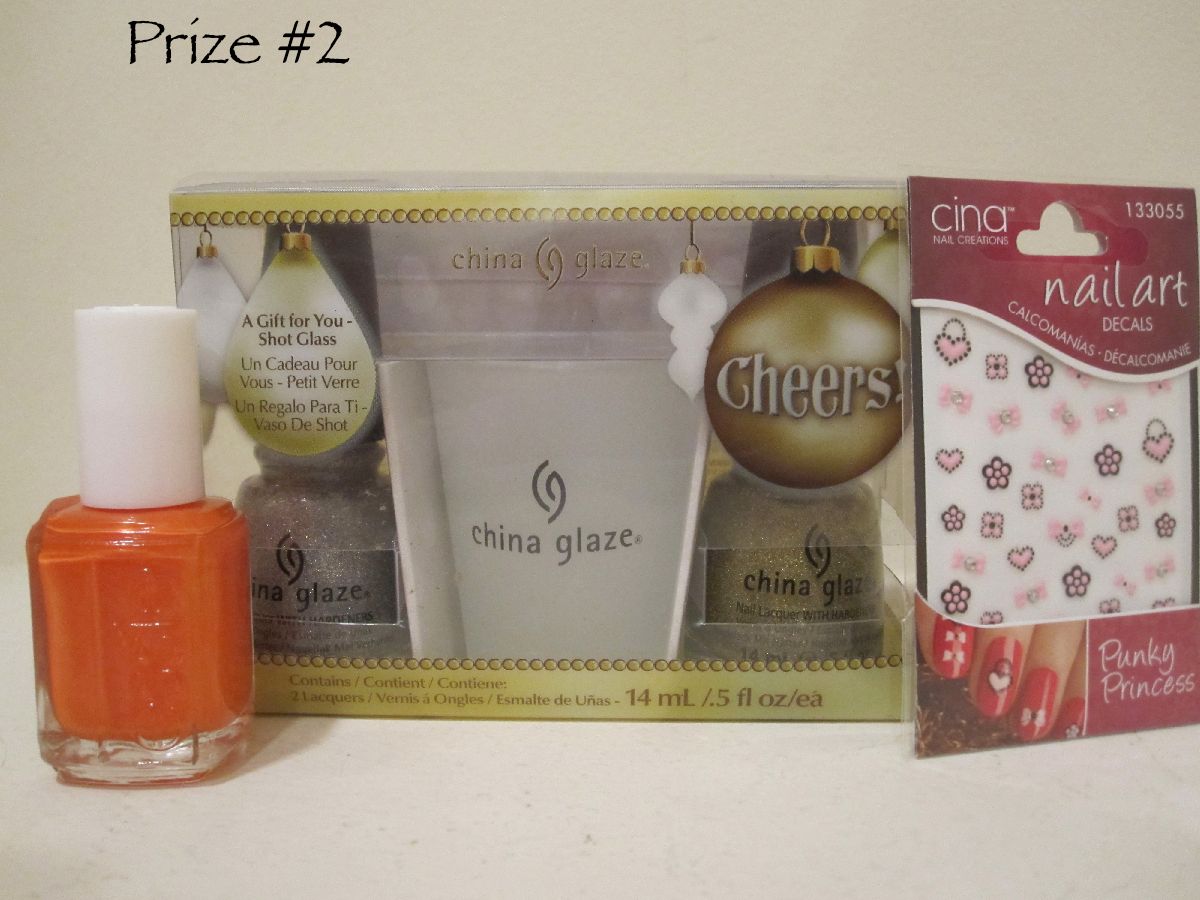 1. China Glaze Cheers! set (Includes Angel Wings, Glistening snow and a shot glass)
a Rafflecopter giveaway
Good luck to everyone!!! Hope you enjoy all my birthday presents!!
**The Julep box and LynBDesigns collection were both donated by their manufacturers for this giveaway. Everything else was purchased by me for the giveaway.**
Happy Polishing!!
Becky :o)